Welcome to this week's edition of Wedding Wednesday!
The next stop on our Wedding Photography Tour Agenda took us to Jeanette's Pier in Nags Head, which is a short ten minute drive from our house.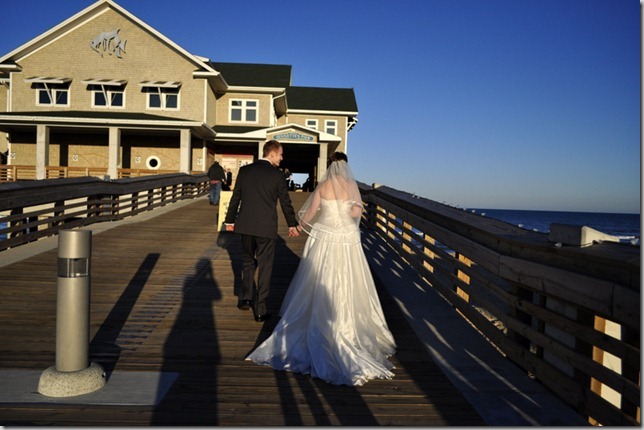 In order to get on to the pier itself, you have to pass through a combo gift store/restaurant/aquarium; as you can imagine, Meagan and Nathan made quite the splash as they entered the room.   One little girl  stared wide-eyed at Meagan for a few moments and then breathed the question, "Are you a princess?"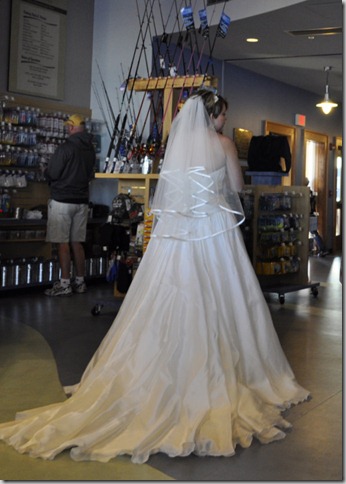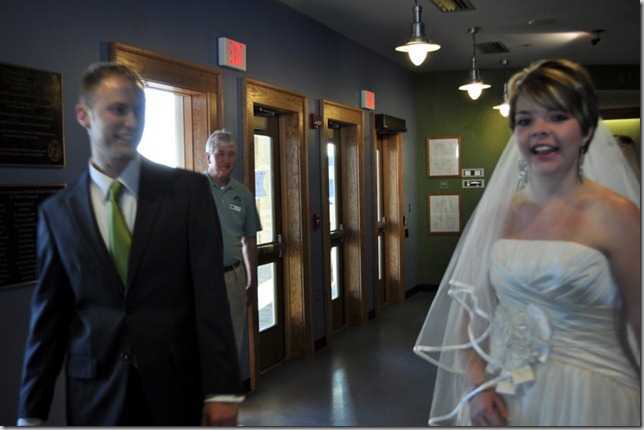 And then it was time for the princess and her Prince Charming to head outside to the (really) blue and (really) cool seaside air.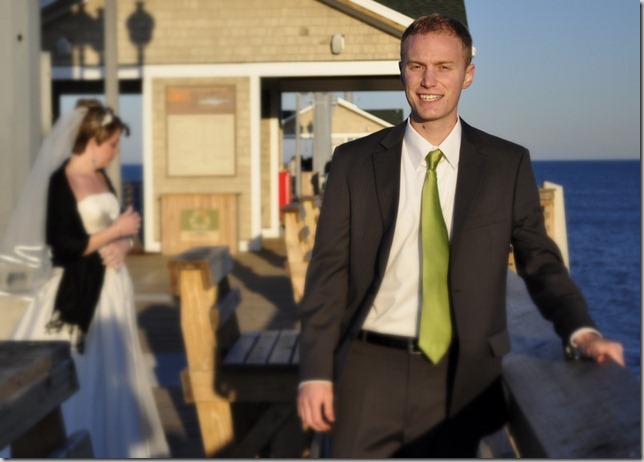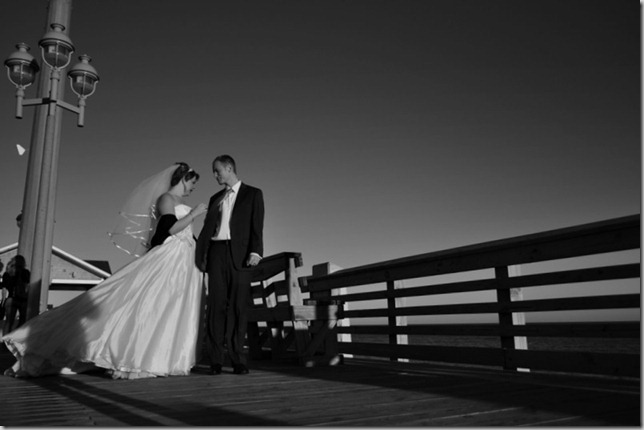 I have no idea what Nathan is doing in this picture; it almost looks like he's making some sort of attempt to catch that bird! (Somehow I don't think the bird is terribly worried.)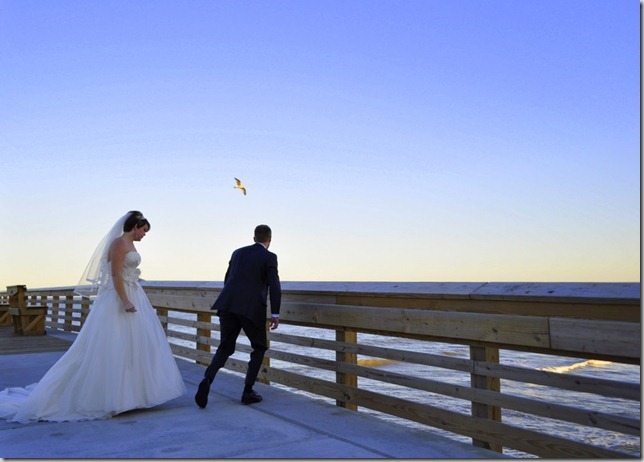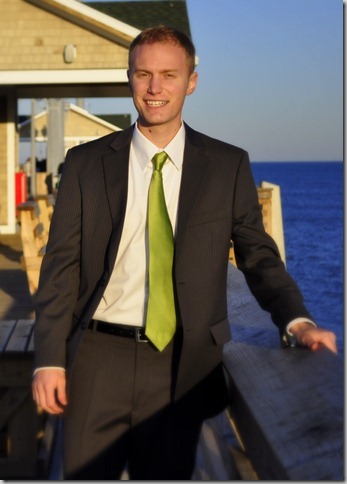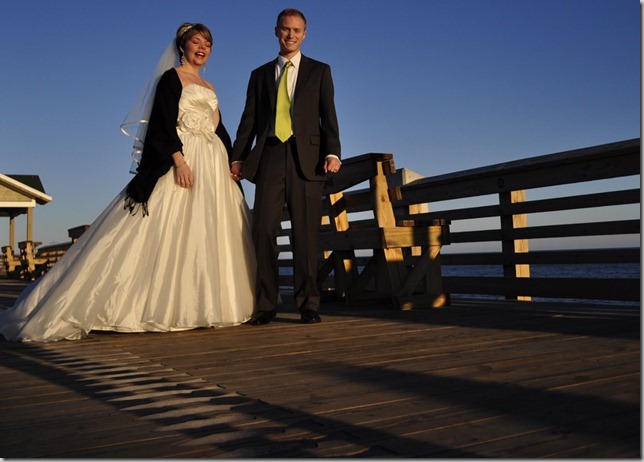 Here a few of Sarah's shots.
And finally . . . why do you suppose this man is smiling?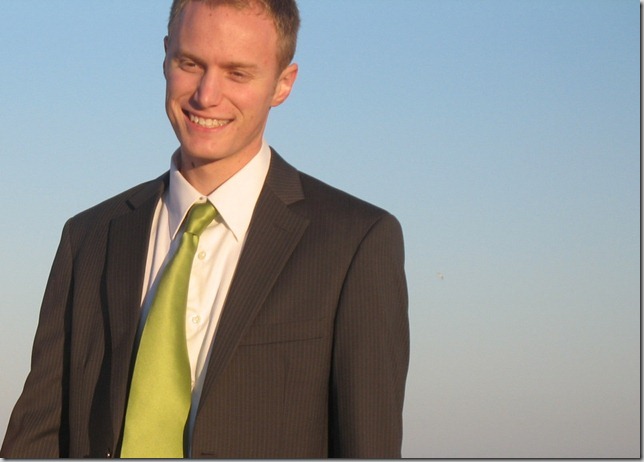 Any guesses?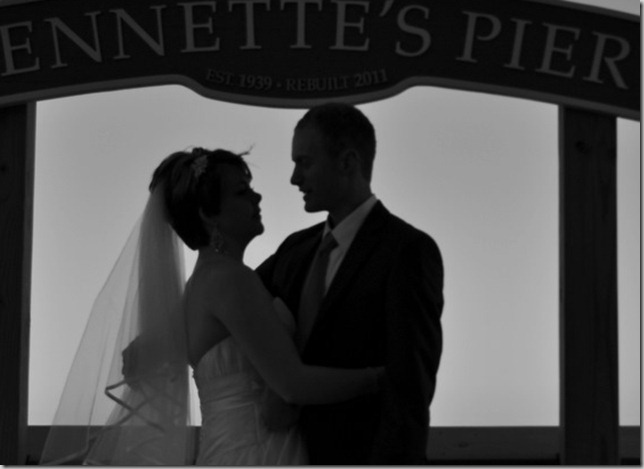 He's smiling because he got to go home with The Catch of the Day.
And what a catch she is!