For those of you who may be recent arrivals to Smithellaneous, let me give you a little Wedding Wednesday background.  Our son got married in July and he and his new bride got hundreds of gorgeous photos done by this couple.  
However, when Nathan and Meagan were planning their trip here for Christmas, Meagan said they would love to have a few extra pictures taken here since they really love the scenery around Manteo.
Of course I (very happily) said yes.  And so with these new photos, I'm continuing the Wedding Wednesday tradition I started shortly the wedding.  
And may I just add that if I actually could figure out how to work Photoshop,  I could do some fancy schmancy editing on these photos; for now, though, they're mostly straight out of the camera.
Enjoy!
As I discussed the photo plans with Nathan and Meagan, she mentioned a certain tree-lined road near the bay that she thought would make a wonderful backdrop. And she was right; it is a gorgeous spot.
Before any picture taking could commence, however, Nathan had to apply himself to his new full time position as "The Husbandly Arranger of the Bridal Frock." (Or THABF for short.)   I'm sure he was thinking to himself, "Now this is the reason I wear basketball shorts and a t-shirt all the time.  They require no arranging!"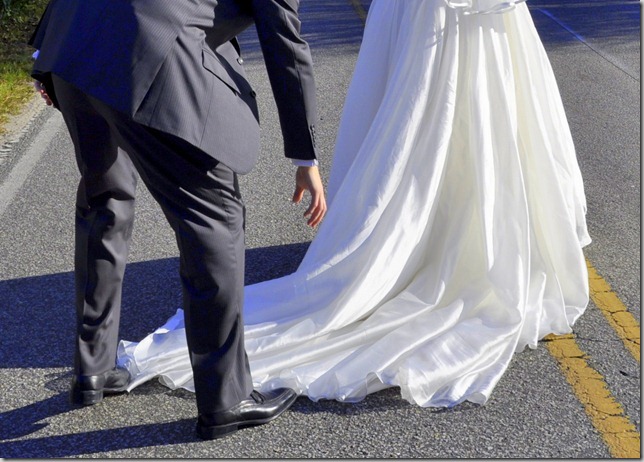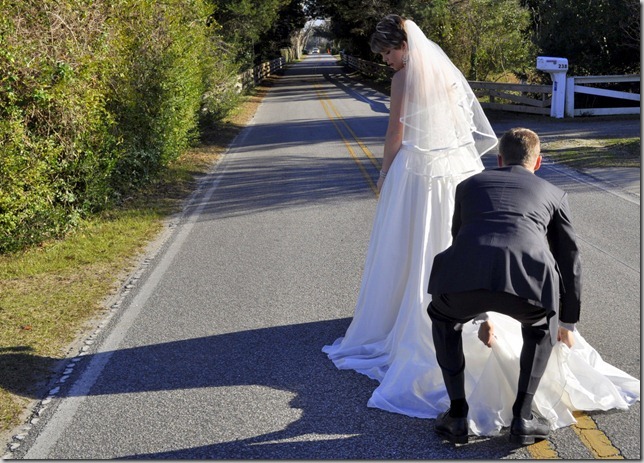 Eventually everything was all set (not to mention arranged) and we got started.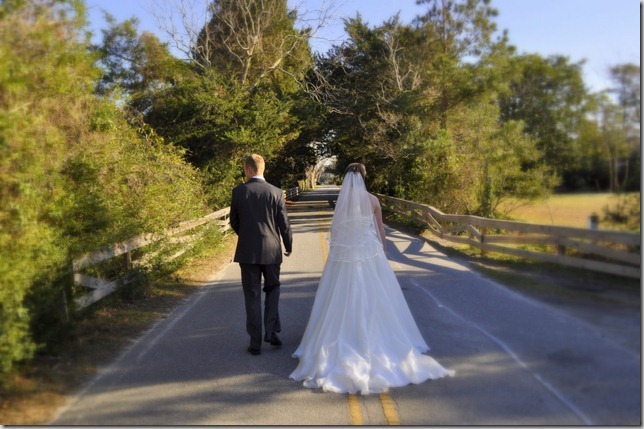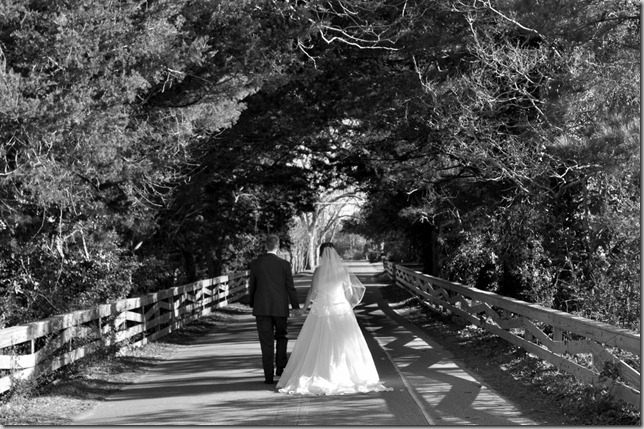 The only small challenge we had was the passing of a pedestrian and a couple cars.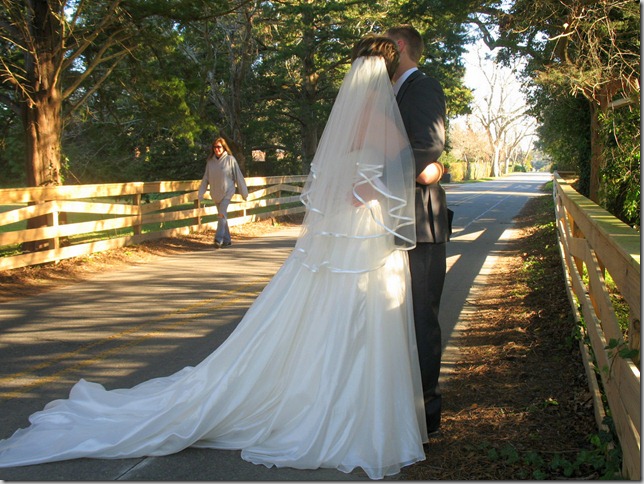 Meagan just told the cars, "Come on through!"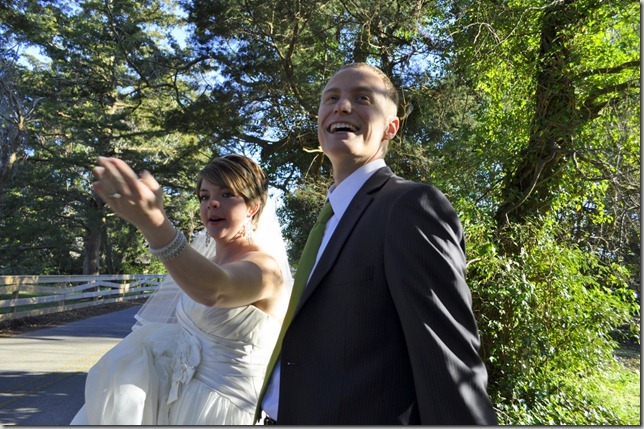 Is it just me, or does it look like she's about to turn into the Runaway Bride?  She wouldn't get far in those shoes!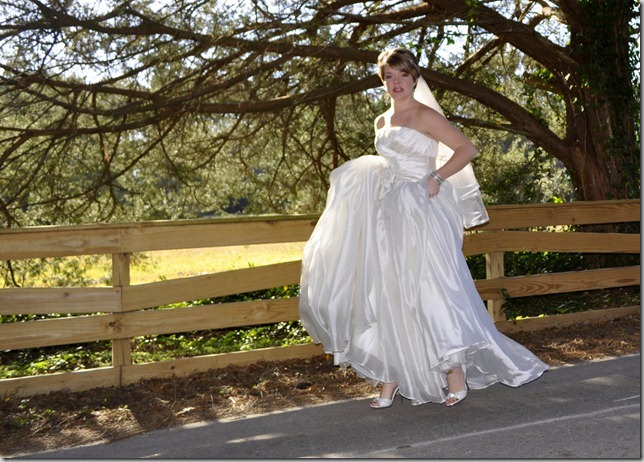 Finally, the real posing (and smoochin') began.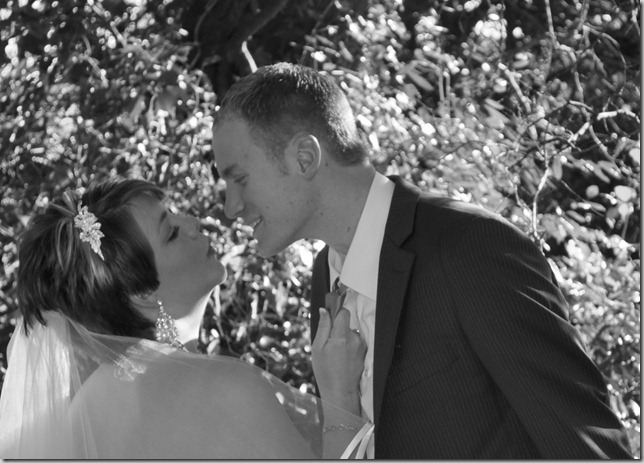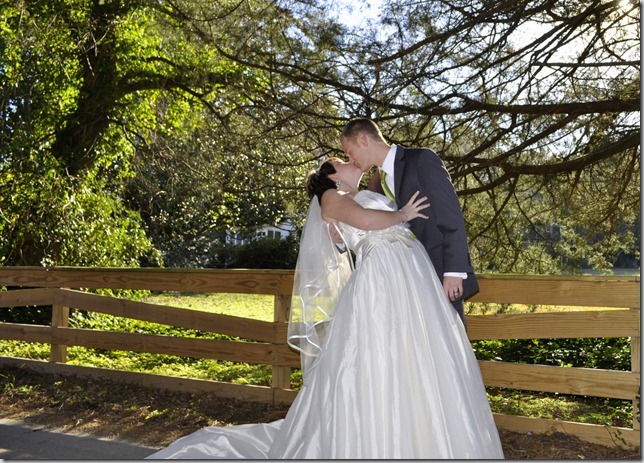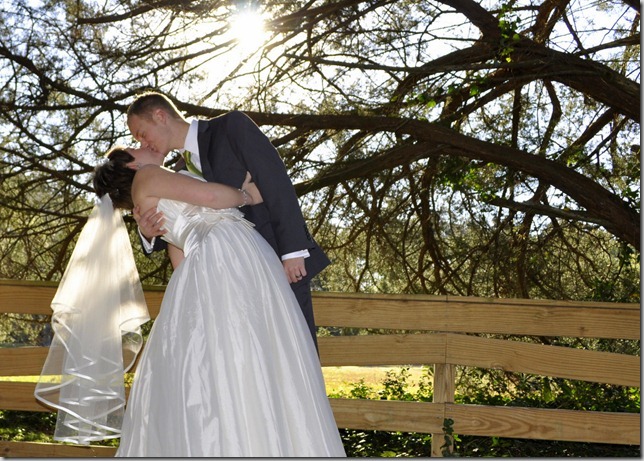 Of course, smooching also requires Official Lipstick Removal Maneuvers.  
Oh well.  It's all in a day's work!
We also did some Non Smoochin',  Sweet Huggin' Shots.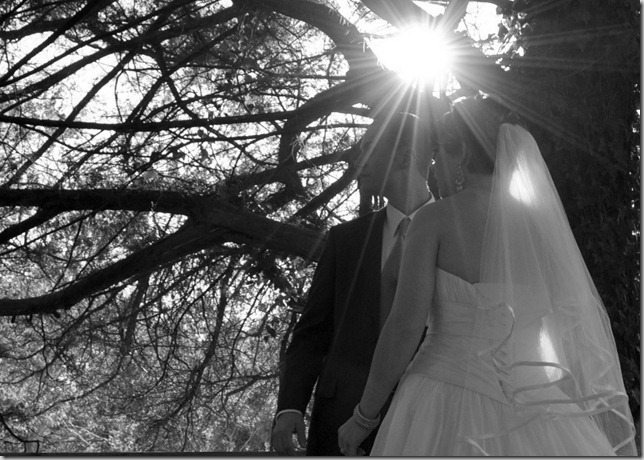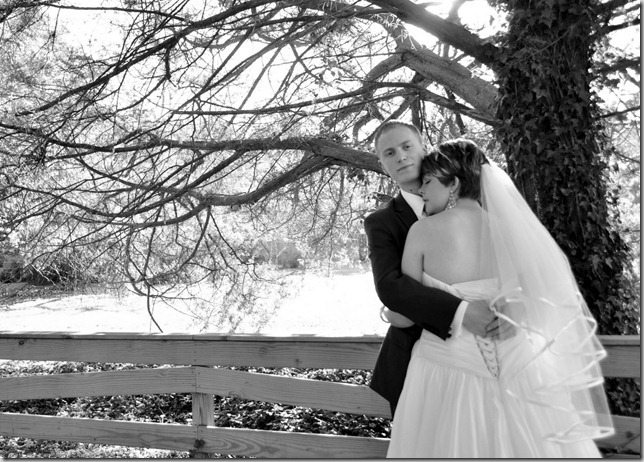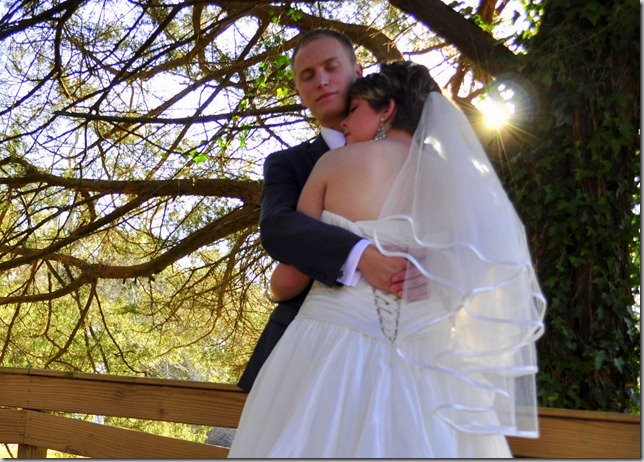 And then it was back to the car, with the guy working in his yard as part of the scenery.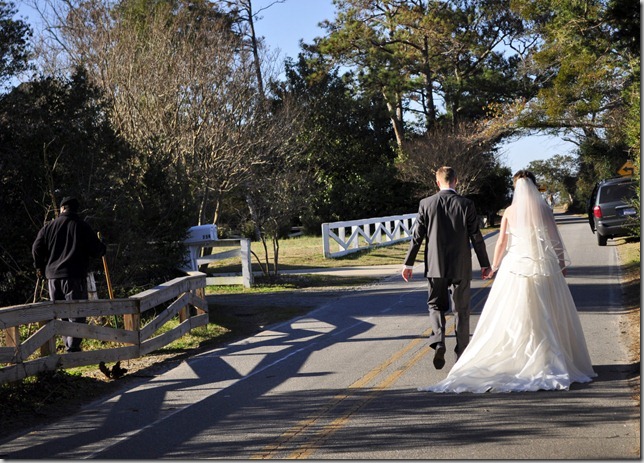 Sarah took all of  the following shots in her afternoon spent chasing after the mamarazzi and the mamarazzi's young' 'uns.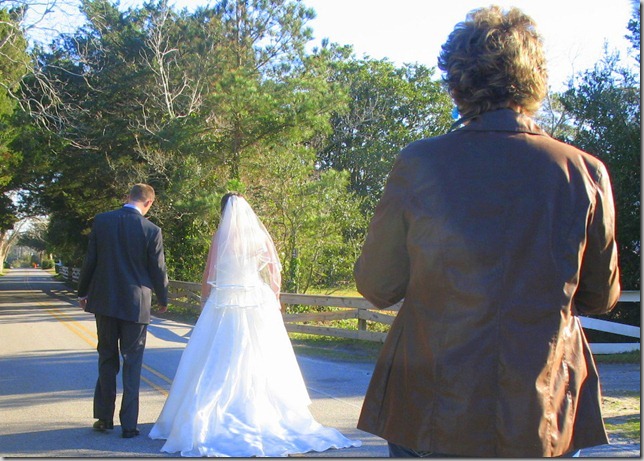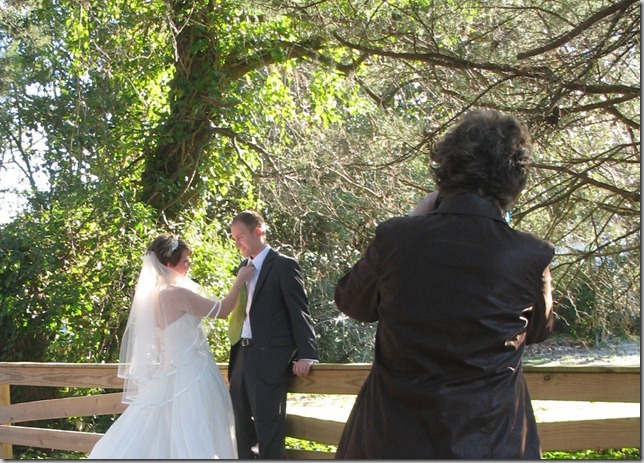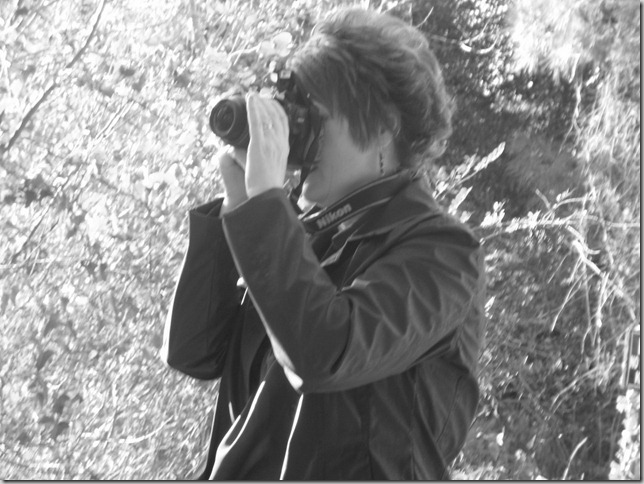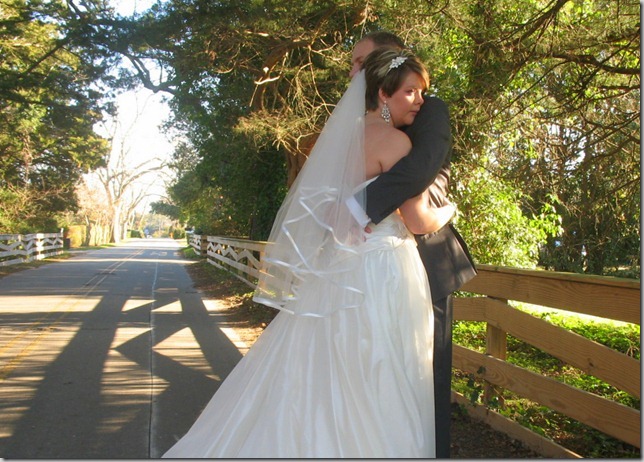 I'll feature more of Sarah's shots in future Wedding Wednesday editions.   (And if you'd like to see last Wedding Wedding's post,  you can head on over to the old blog here.)
So that's it for today! Now I need to go spend some further time figuring out yet more intricacies on this new blog of mine. Thanks again for all your support and encouragement; you've made the transition fun!
(P.S.  I'm doing my best to figure out how to remove the "Read More" tag but haven't succeeded yet. So you are free to just ignore it!)