The Girdle.
Since Summer is a lady dog (unlike her predecessor who was All Boy), she has now added to her list of life experiences the joy of wearing a girdle-like garment: the Thundershirt.  (By the way, the Thundershrt did an amazing job of keeping her calm during the storm.)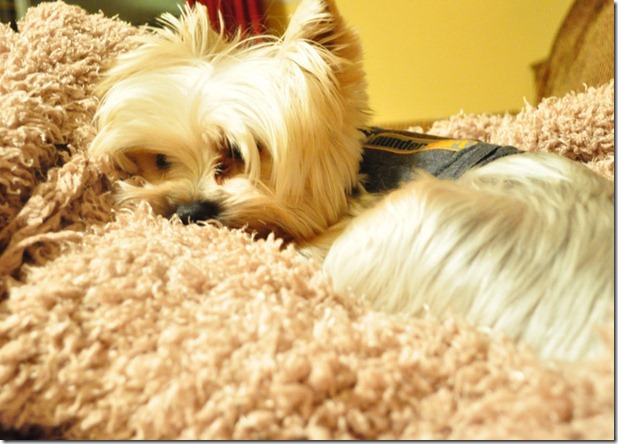 Unlike her human mom (that would be me), Summer doesn't seem to mind said girdle-like garment and has worn it for three days straight now with nary a sigh nor a canine complaint.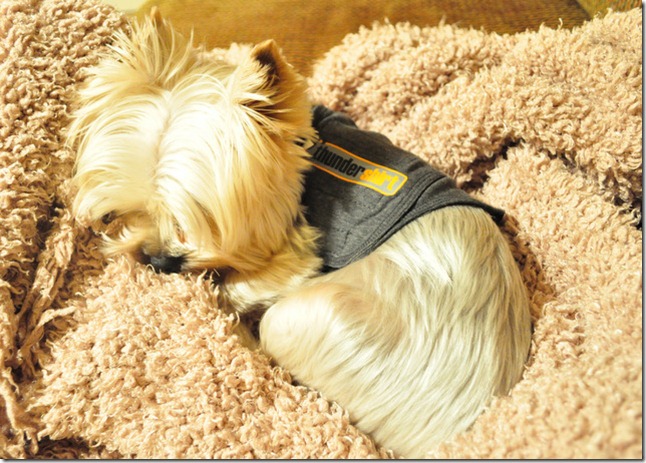 Last night, we all snuggled together in the living room and re-watched Remember the Titans (such a GREAT movie) while the rain pounded and the wind whipped and howled and roared outside.  In the midst of it all, Summer was the very picture of peace.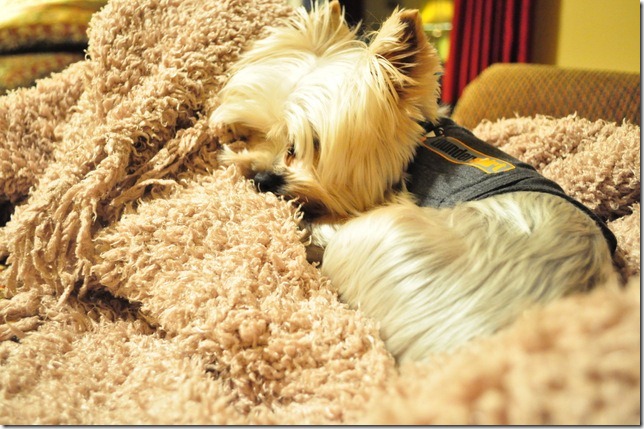 Nothing cozier than spending time with family and . . .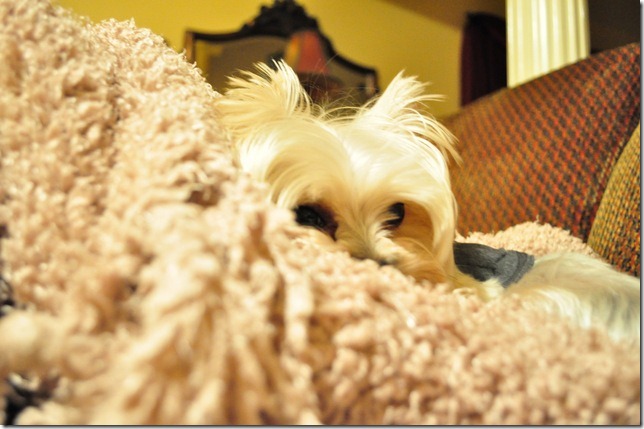 a girdle-clad, canine gal.
 The Storm.
Thankfully, the worst of the storm has passed; Manteo escaped pretty much unscathed with light flooding and some trees and limbs down.  However, things were more intense just a few miles away.
For instance, you may remember this picture I took of Nathan and Meagan a year ago on Jeanette's Pier in Nags Head? (It's about 15 minutes away from us.)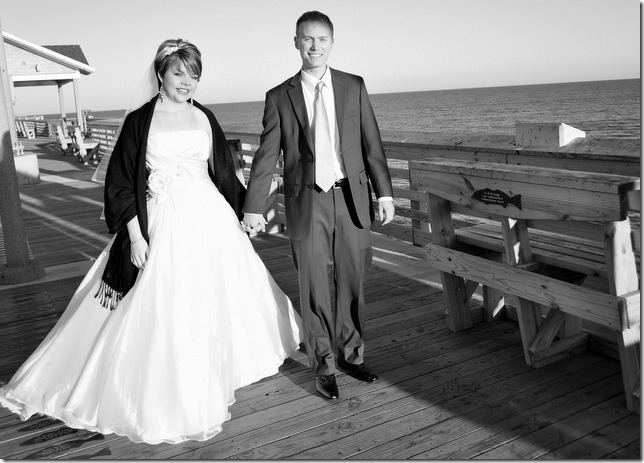 This was Jeanette's Pier last night with sea foam flying like snow.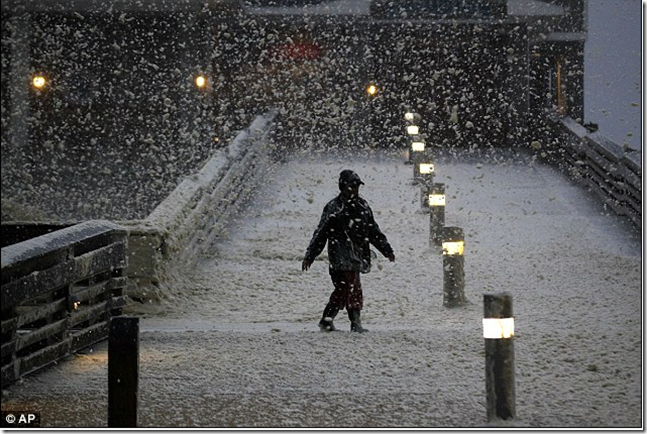 And about 45 minutes away from us in Rodanthe, a couple of houses fell right into the ocean.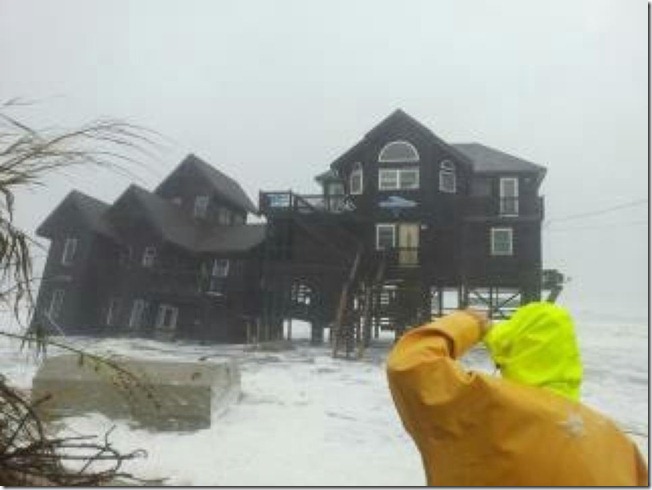 This is about an hour from us in Buxton; the storm surge is going right up to a motel.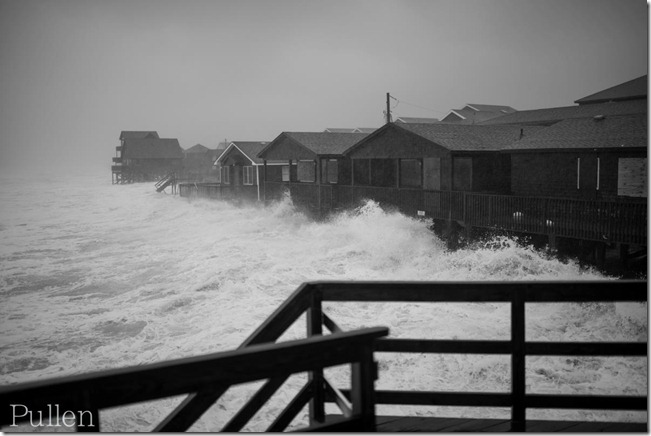 I know the worst is yet to come as the storm continues to make its way up the East Coast. The Smith family is praying for all the people who will be affected, and especially those who are in our Smithellaneous family.  If you  are a reader here and you are in the path of the storm, we'd love to know how you're doing over the next few days, if you get a chance to log in.
Continuing to send up prayers for everyone will feel the impact of this storm in the coming week . . . our hearts are with you..