There is a wooden tower about ten minutes from our house that I have been threatening to climb for over four years now.
Finally, last night, my threatenings came to fruition and I took myself off in the van to visit said tower. (In my defense, I parked crookedly because there was not another soul anywhere around.)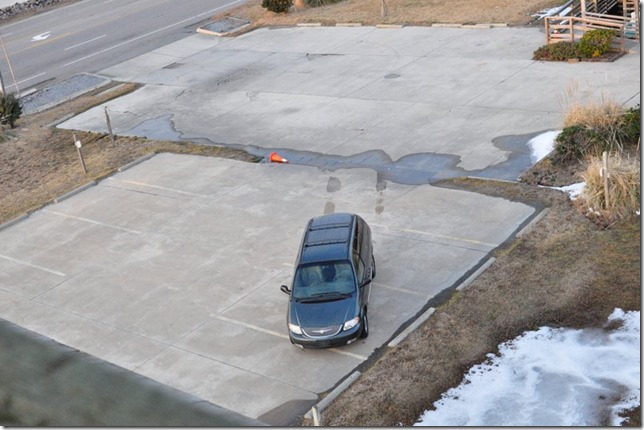 I grabbed my trusty Nikon and got ready to scale the tower!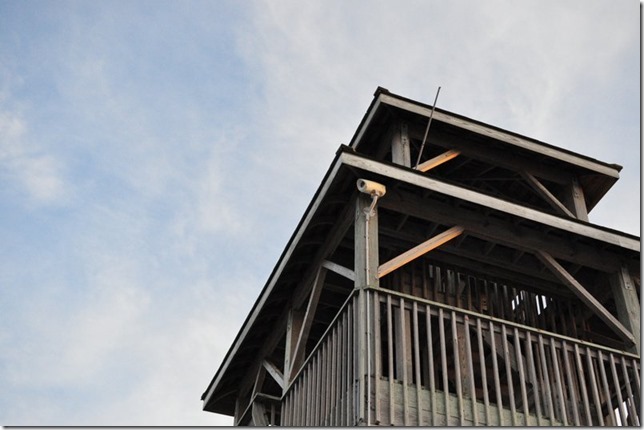 There were a lot of steps . . .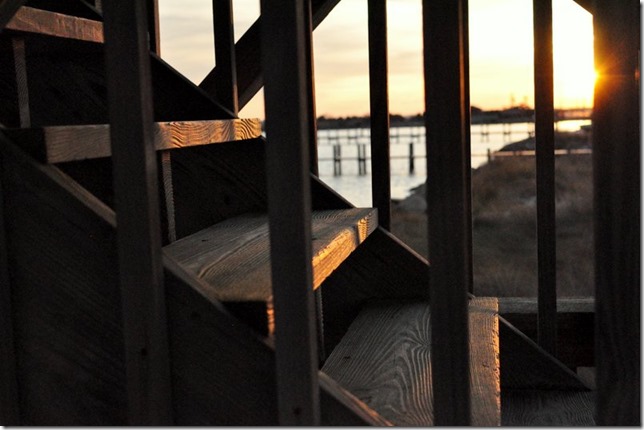 which my arthritis and COPD complained about a little bit.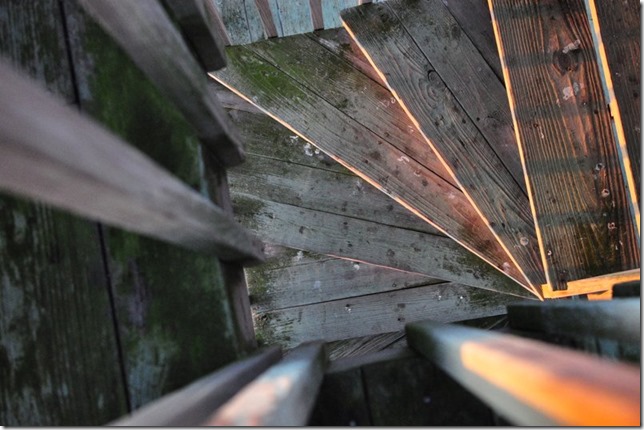 However, I shushed them and told them we'd be okay. And we were!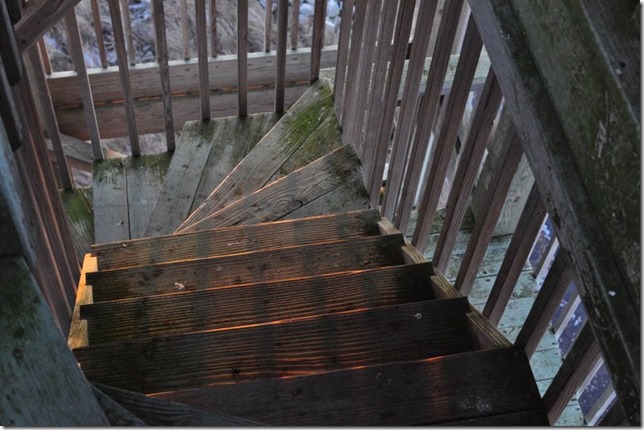 The climb was more than worth it when I got to see Nags Head from such a lofty height.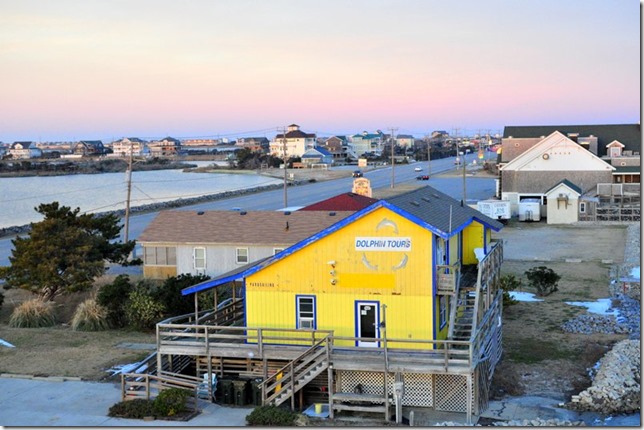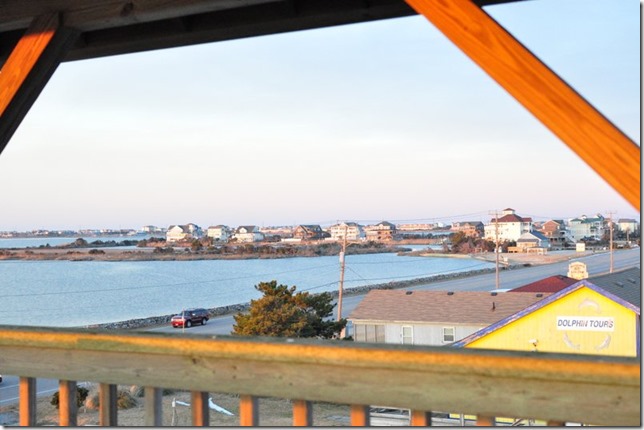 After a few minutes, I climbed back down and wandered around on the docks for a while. (Wandering around with camera in hand is one of my favorite past-times.)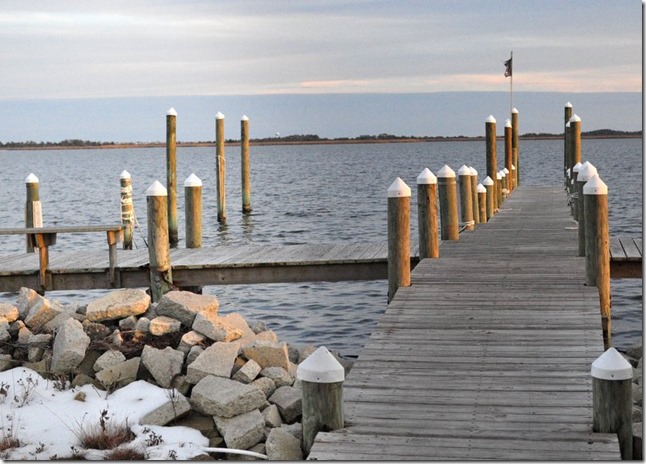 One of the things on my Bucket List is to find out who owns these little house in the middle of nowhere and go out there and take pictures. Wouldn't that be so much fun?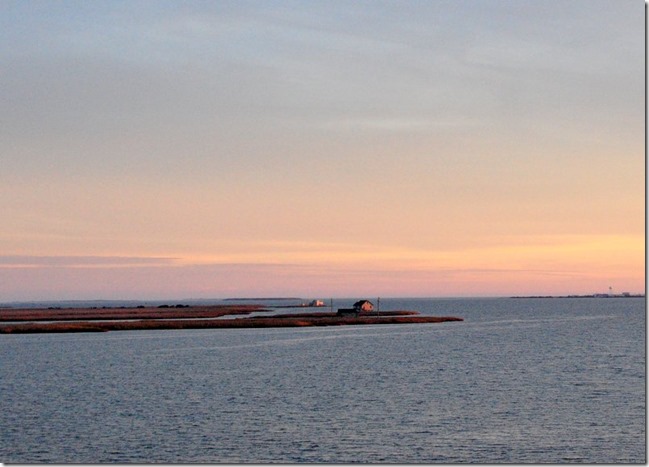 The sun started to set beyond my tower. . .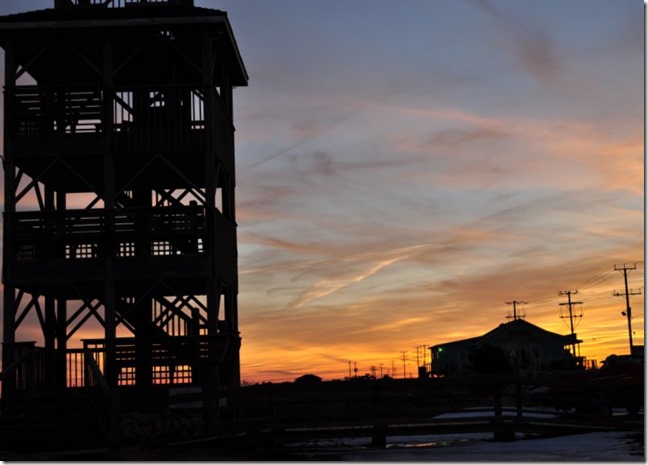 and I happily readied myself for some Outer Banks loveliness.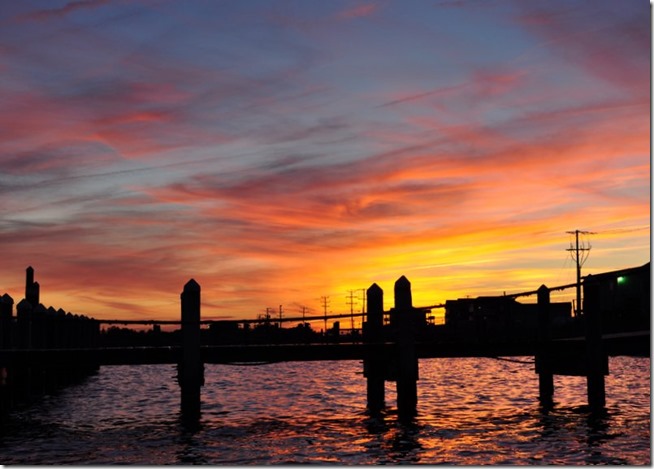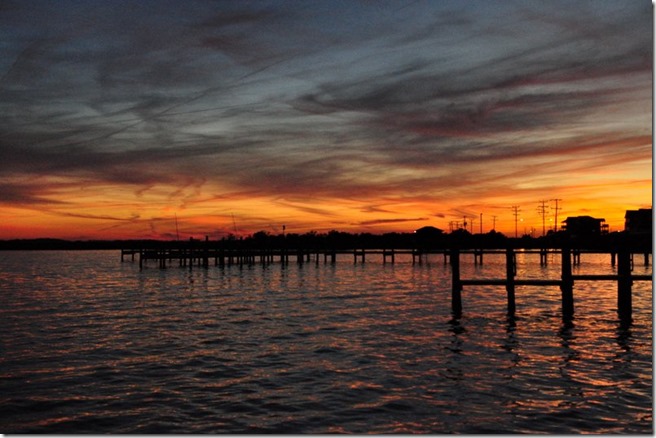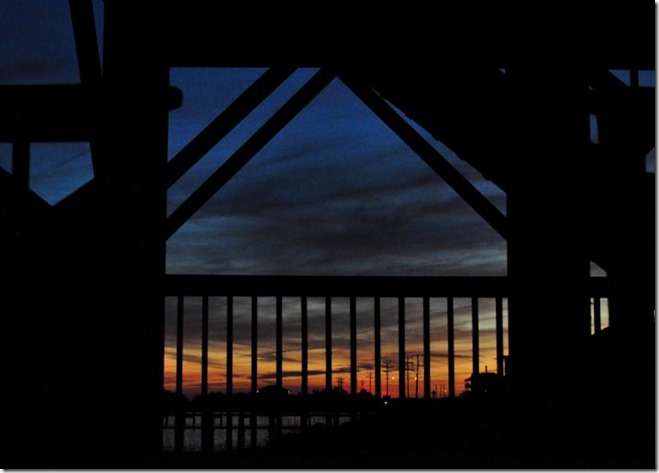 This is one of my favorite shots: there was rope running along the side of the dock and I took a picture of the sunset through the rope.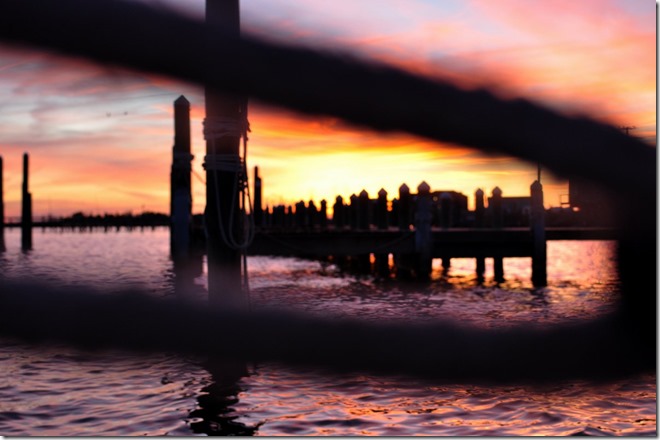 By that point in my photographic evening, I was shivering rather fervently in the non balmy Carolina air so I packed up and hopped back into the van. I headed home accompanied by the happy satisfaction of sixty minutes of solitude and the fact that I had gotten to chase an Outer Banks sunset.
Doesn't get much better than that!
In other news . . .
Last night was not just about sunset chasing, it was also about football. (I watched half the game, mainly so that I could analyze the writing and production of the commercials.)
In honor of the Super Bowl, Meagan posted a picture on Facebook of these two handsome football fellas. Don't you just love it?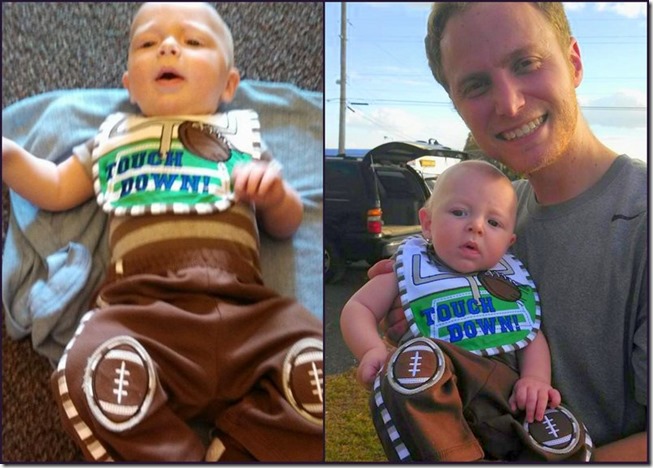 Also, she put up this picture a couple of weeks ago but I forgot to post it. It was a little chilly in Florida the night the picture was taken so Noah is sporting a jaunty hat. His face (looking at his daddy) is so absolutely precious.
Here is how Meagan described the photo:
Daddy was giving Noah the story of how he proposed to me and telling him it all started right here at Moe's. Never thought three years ago this is what life would look like for me now . . . I'm in love in so many ways.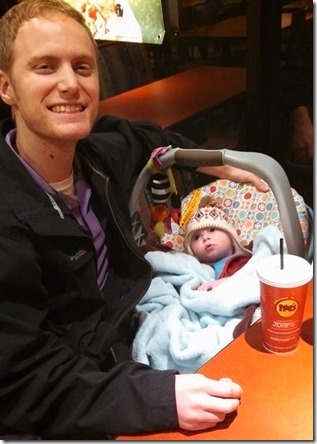 Okay. That's all the sun, son, and grandson (and football) stories I have for now.
Enjoy your Monday!