SUMMER
Summer did well after her surgery and came home to the Smith House Post-Surgery Spoiling Regimen.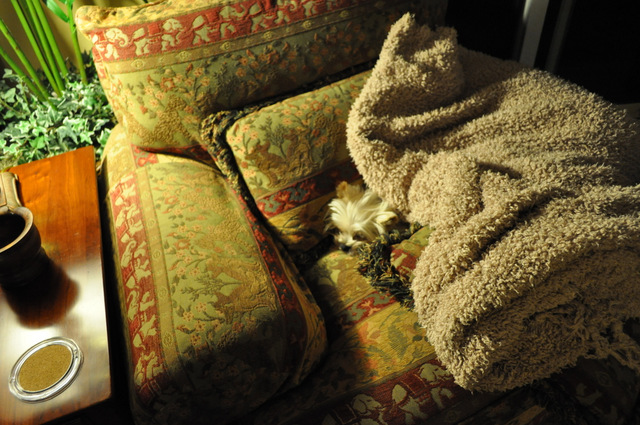 When one of us wasn't holding her, she was ensconced in pillows and blankets and softness.
She likes being spoiled.  I like spoiling her.  It's a match made in heaven.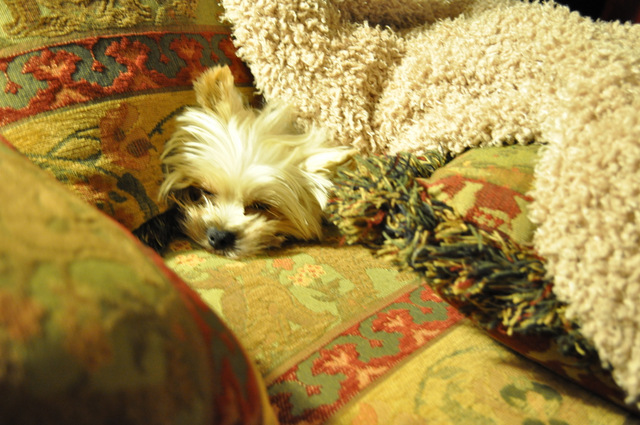 COMMENT THREAD
I wanted to mention that the comment thread on this post has been informative, enlightening and heart touching.  If you haven't jumped in there with a comment yet, I'd love to hear from you.
WRESTLING
And finally, this is a video I saw a couple of days ago and posted on Facebook.  Since I can't seem to get it out of my mind, I thought I would share it here, as well.
We hear so much about how mean and thoughtless middle school kids can be; I love that this video shows a middle school kid who goes about things a little differently from the norm.  
(click on orange link below to watch.)