Today Steve celebrates half a century plus half a decade plus one.
For those of you who are not good at math—like me—he turns fifty-six.

His actual party was on Saturday night and so we spent all day Saturday cleaning, cooking, and doing various prep. After a few hours of work, Steve laid down on the sofa for a small snooze with a small canine.
Summer loves nothing more than assisting one of her humans in taking a snooze—small or otherwise.
After working a few more hours more, Steve took a moment to sit down with a book and his afternoon cup of tea. Nothin' like a little caffeine to propel one though a busy afternoon and evening.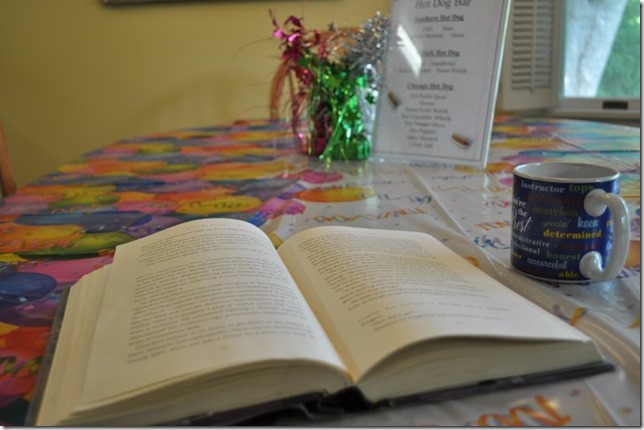 As the day progressed, I made several large messes which Sarah swooped in behind me to clean up. I tell you one thing for sure, I could not get through any of the many events we have at our house without Sarah's efficient swooping. She and Steve could seriously hire themselves out as Party Helper People; they are that amazing.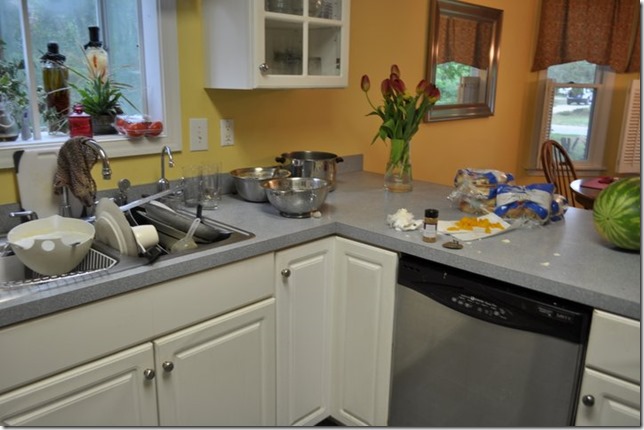 See the difference after Sarah got done swooping?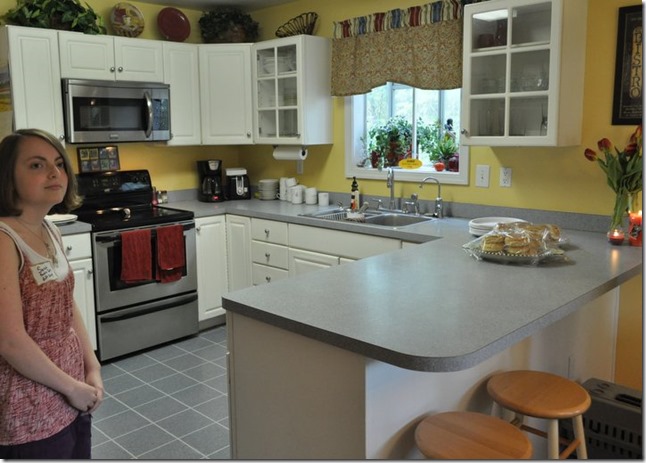 Summer was overdue for a haircut but since our extra funds had gone to Steve's birthday instead of the dog groomer, Sarah used a pink rubber band to get the overgrown hair out of her eyes. Lady Summer doesn't look too thrilled, does she?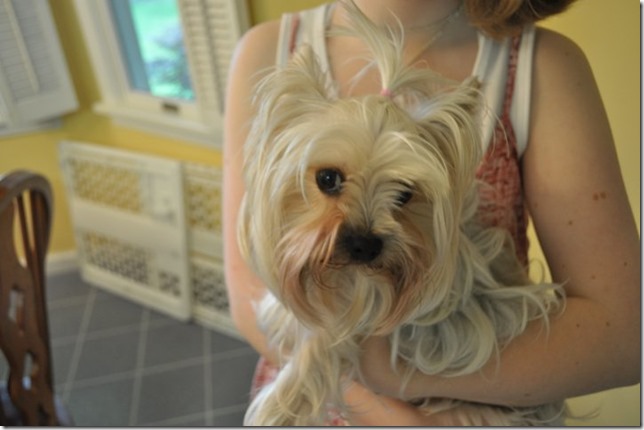 Even though she was a wee bit put out with Sarah for subjecting her to such an indignity, Summer has never been one to hold a grudge. A little kiss soon followed.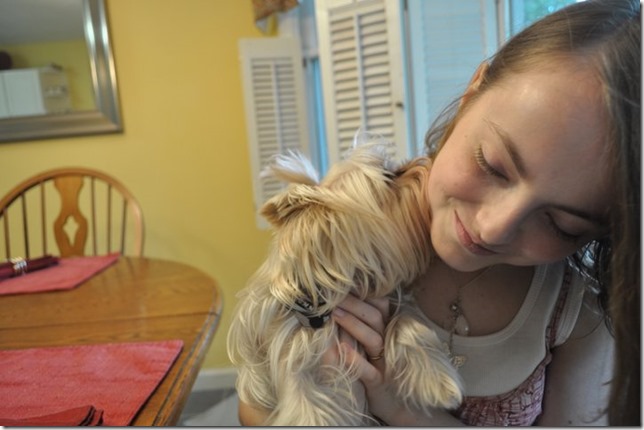 One of my party responsibilities was to make the cake Steve requested which was a Dreamsicle Orange Cake. The recipe didn't actually call for mandarin oranges and a sprinkle of cinnamon but I thought they were pretty.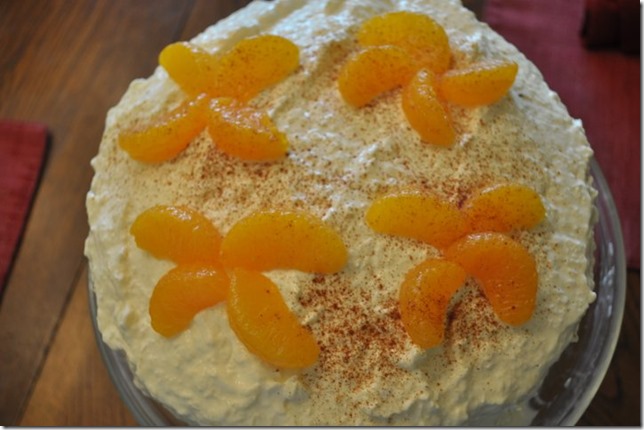 I'll post the recipe later this week.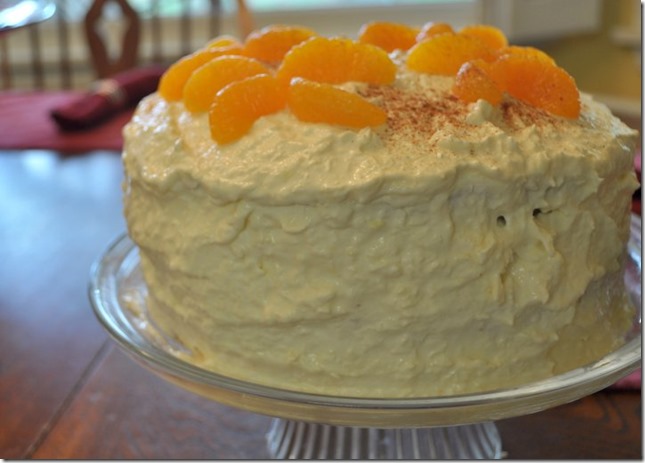 Steve decided that for his birthday, he would like a hog dog bar. I don't know if hot dog bars actually exist anywhere outside the Smith abode but we went ahead and created one anyway. I even printed up an Official Hot Dog Bar Guideline according to Steve's official instructions. (Do you have specific, traditional hot dog toppings where you live? If you are a New Yorker or a Chicago dweller, did we get your ingredients right?)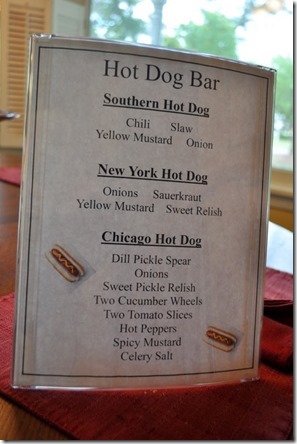 We had the ingredients available for each permutation and our guests had a lot of fun topping their dogs with myriad ingredients.
I went all crazy with my hot dog and topped it with . . . ketchup. Yep. It must be the new medications that are making me so act so wild.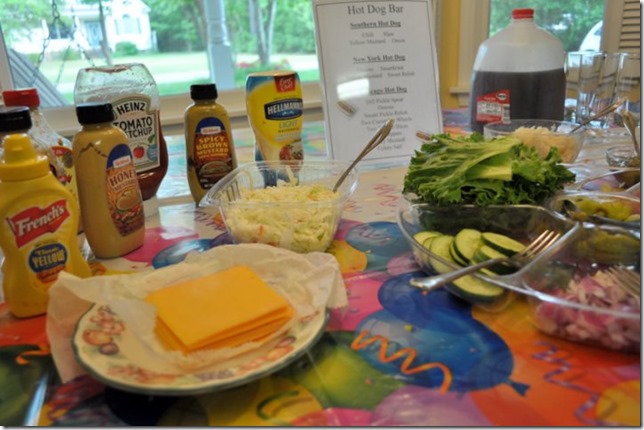 We also had burgers and beans and chips and ramen slaw and watermelon . . . it was a yum fest, for sure.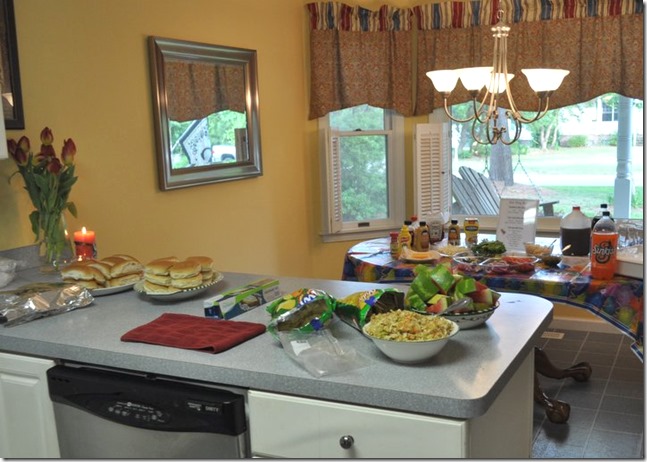 Steve had to don the Traditional Smith Family Party Hat before the cake was brought in. (And just in case you're wondering, the reason everyone is wearing name tags is because we invited a whole bunch of new people over who didn't know each other. We also had everyone add their first job beneath their name to serve as an icebreaker. Mine says, "Hotel maid" and Steve's says, "Mechanic's assistant.")
Tonight (on Steve's actual official birthday) we'll grill out some steaks since grilling is Steve's all time favorite way to eat. Of course, the three of us would love nothing more than to have Nathan and Meagan (and the baby-to-be) join in the celebration but it appears as though a 12-hour drive is just a wee bit too far to drive to a birthday dinner.
Oh well. We'll just console ourselves by looking at their picture instead. This is a recent shot of them with Meagan's parents, sisters and brother-in-law.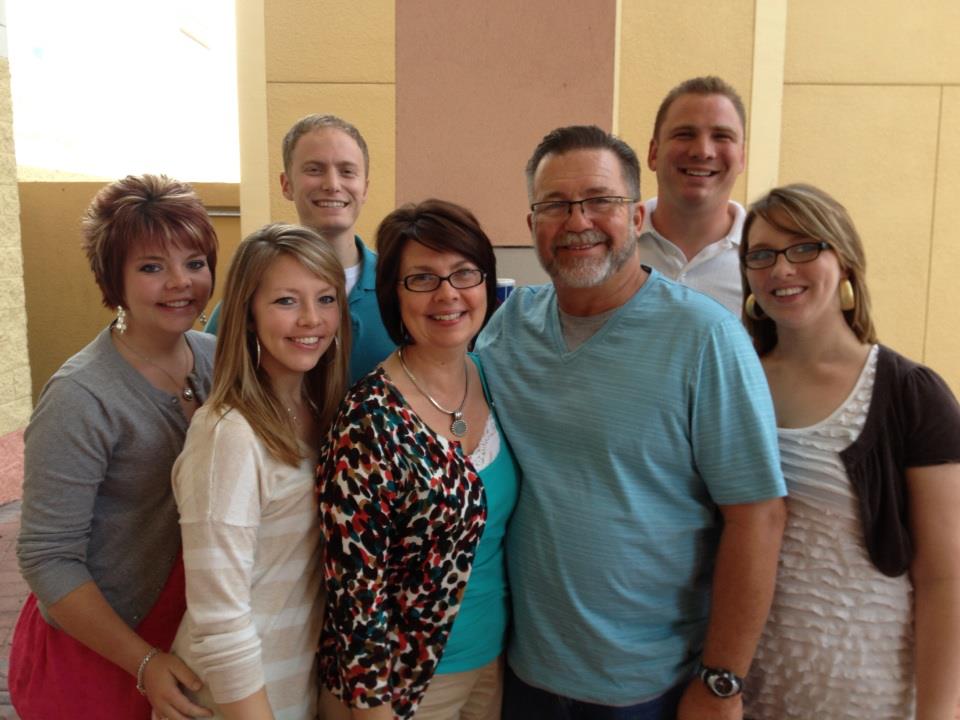 And since we're on the subject of family, here's a picture of the official baby bump! Isn't it the cutest baby bump you've ever seen? I have absolutely no doubt that residing inside that particular bump is the smartest, best looking baby you've ever seen.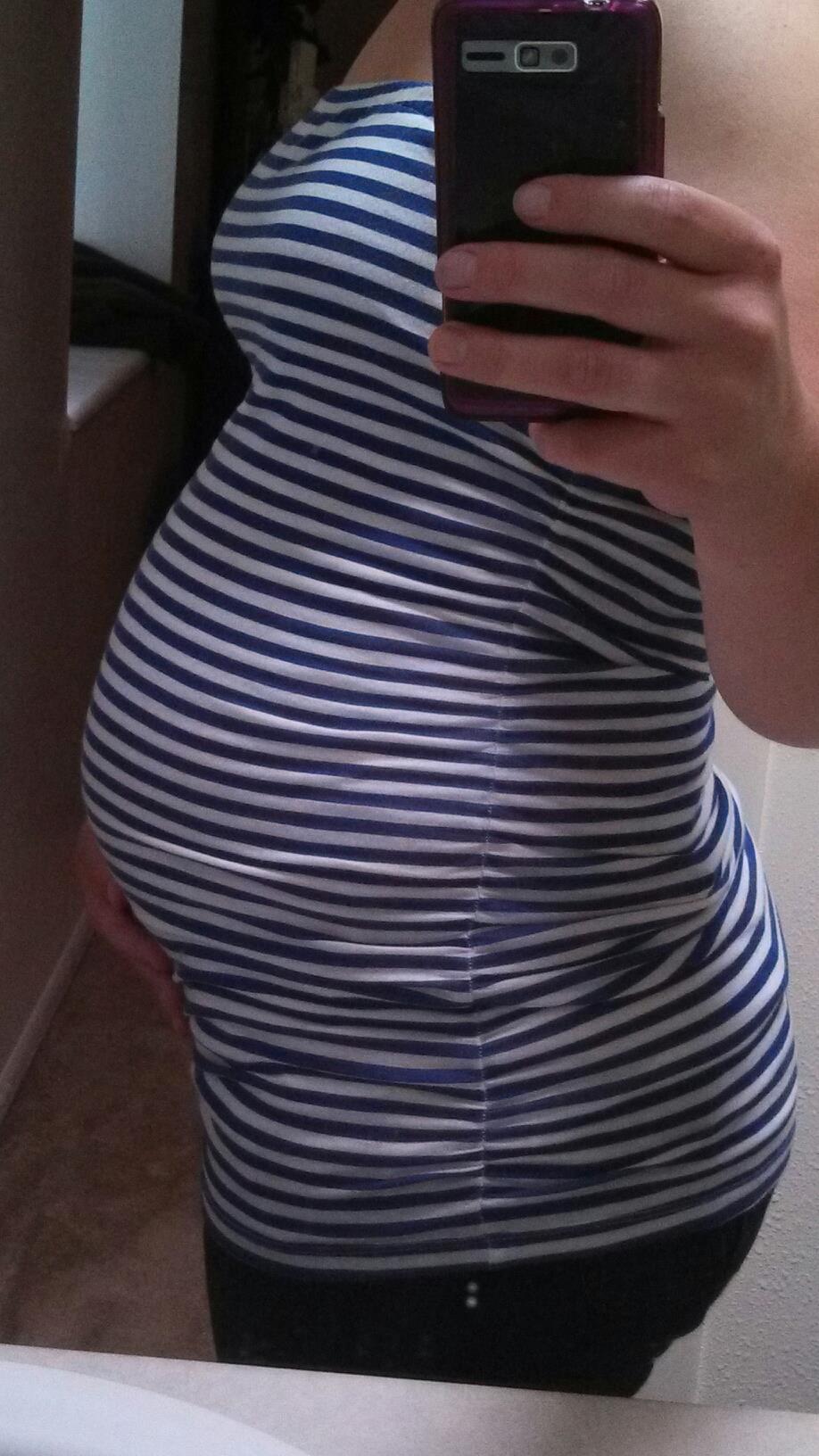 What more appropriate way to end a birthday post than with a picture of a woman who is soon going to be giving birth to the grand baby of the person whose birth we are celebrating today.
Happy, happy birthday to the husband of my heart.