After Wednesday's snow had stopped falling and it had warmed up just a little, Sarah and I went outside for a rare snowy photo shoot. I'm used to posting pictures of blue skies, green grass, and sapphire seas so to witness whiteness everywhere was quite a change.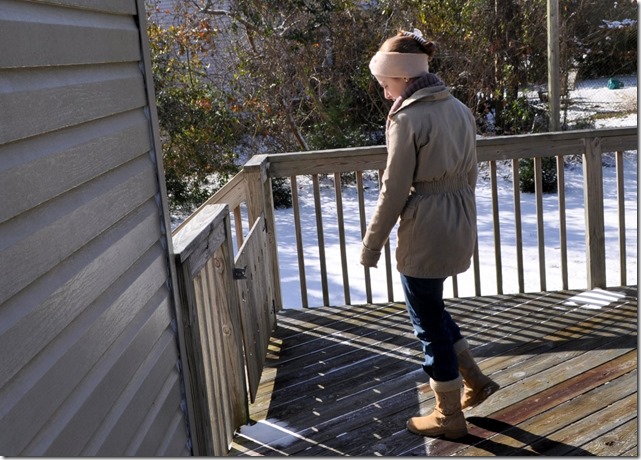 I started with Sarah's feet . . .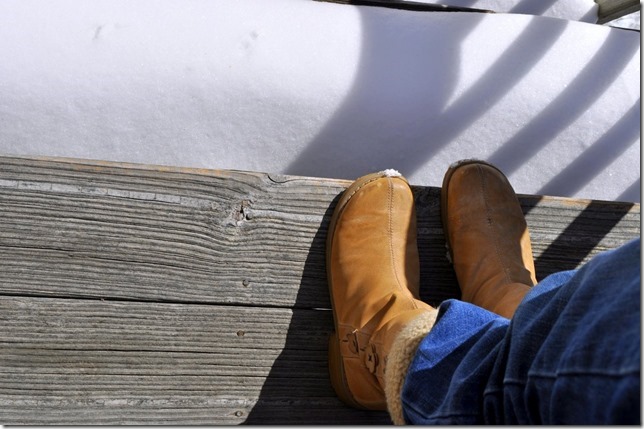 and my feet . . .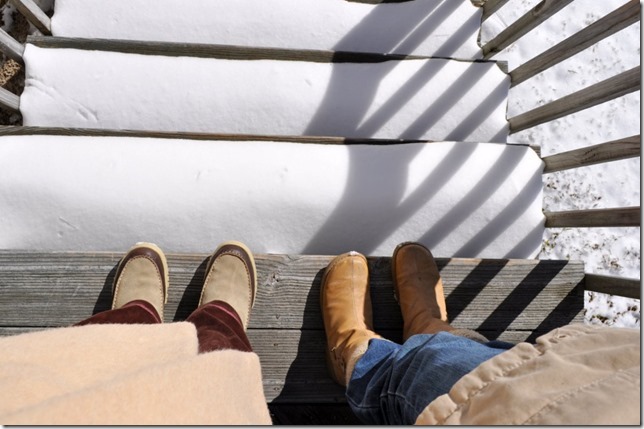 getting ready to step out into undisturbed snow.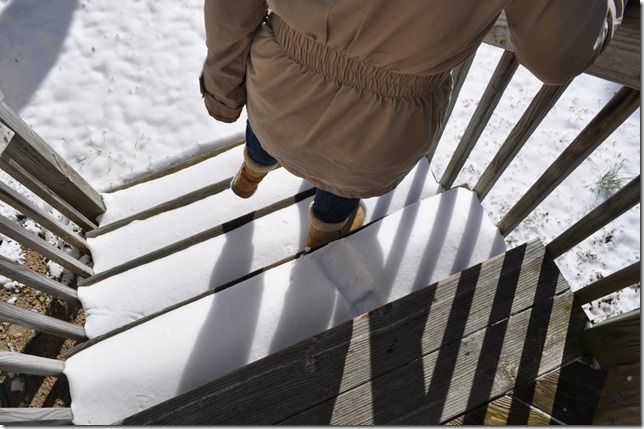 She and I wandered hither and yon 'round the house, looking for good places to sit a spell . . . and also for good places to snap the shutter a spell.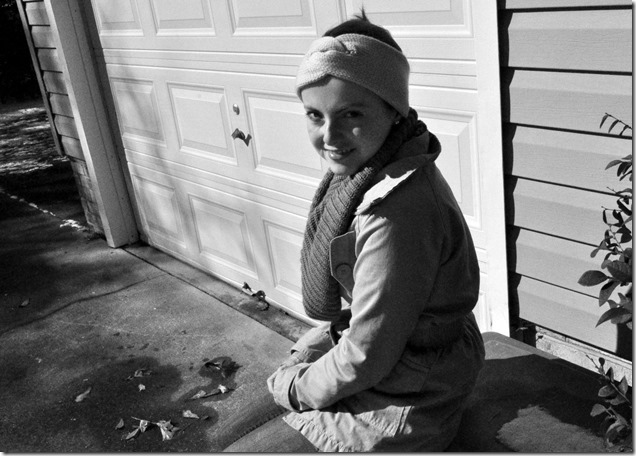 Sometimes the sitting a spell turned into standing a spell.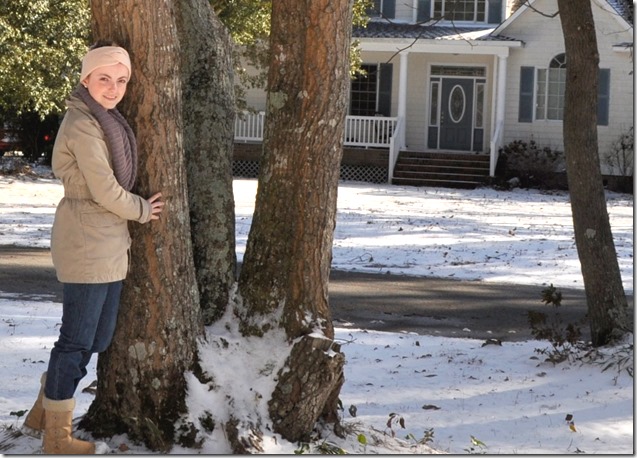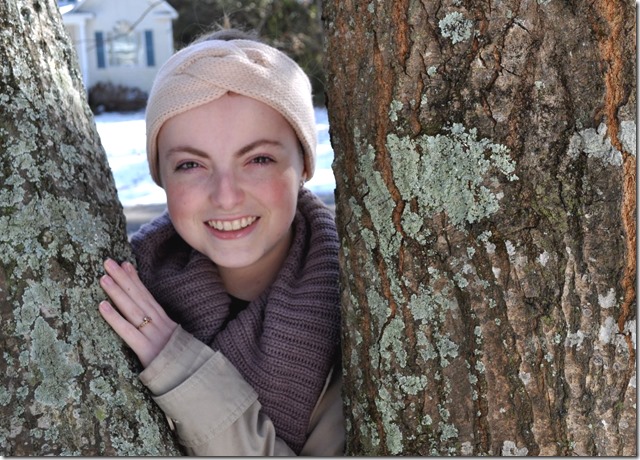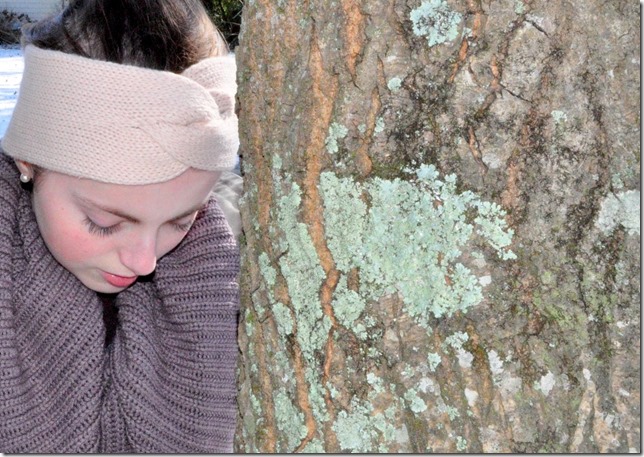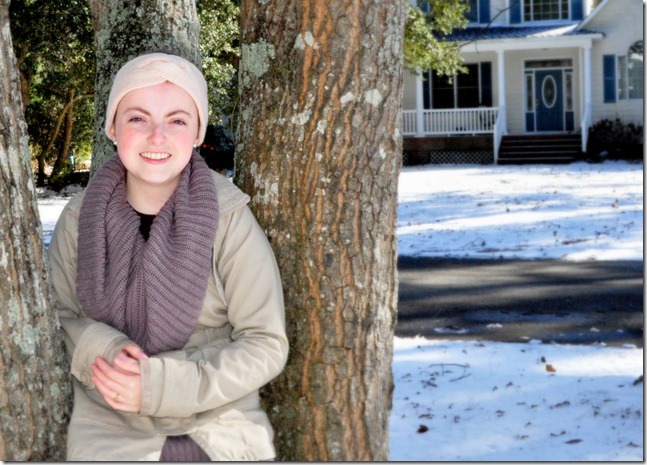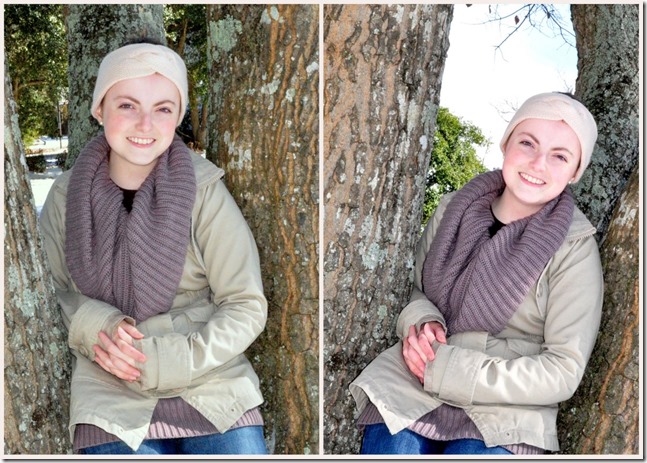 Sarah and I held hands . . .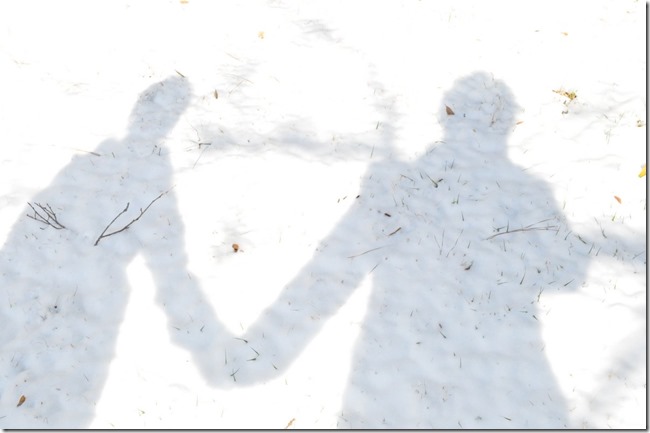 as we walked together to pay a visit to Sir Snowy. He was reposing beneath his blanket of white in his final, rapscallian-esque resting place.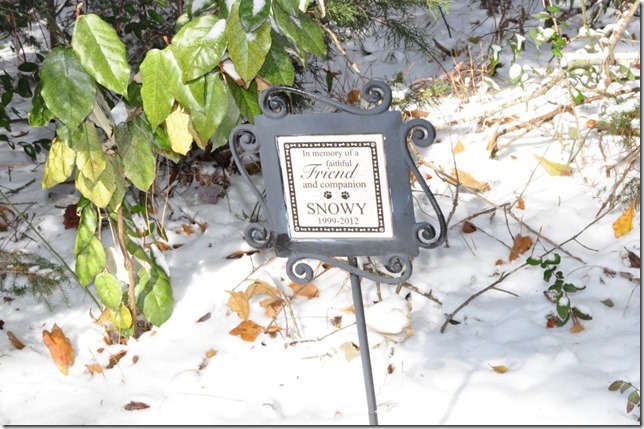 Sarah posed with her dear old friend, a friend who faithfully guided her through both her childhood years and her cancer years, giving her a thousand reasons to smile when smiles were needed most.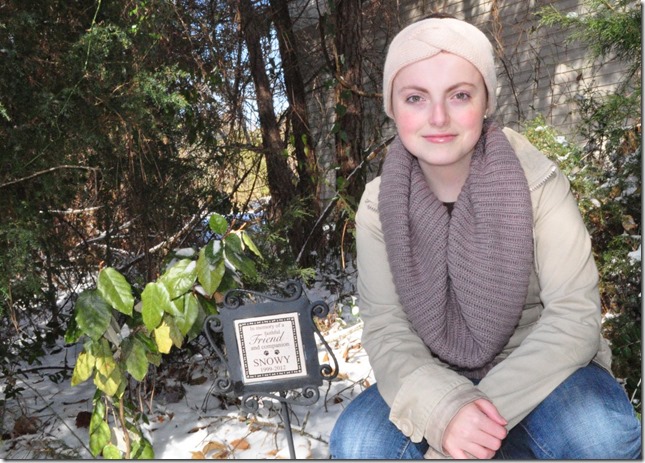 After our Snowy visit was complete, Sarah decided that she wanted to make a snow angel–even though she only had about an inch of snow to work with. (But hey. When you're a southern girl, even an inch is exciting.)
And then my snow angel got up and started to dance.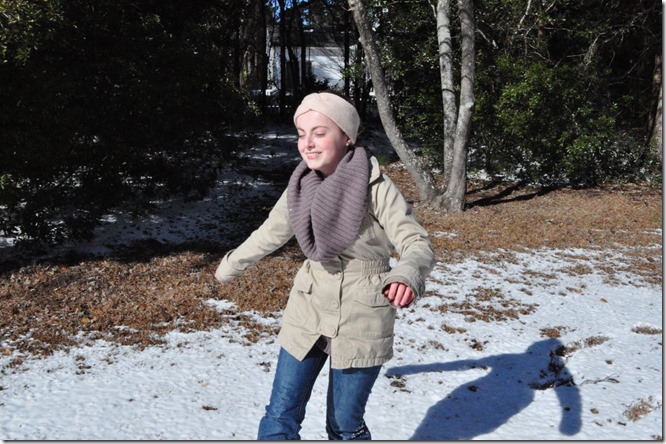 Because sometimes when you're full of life . . .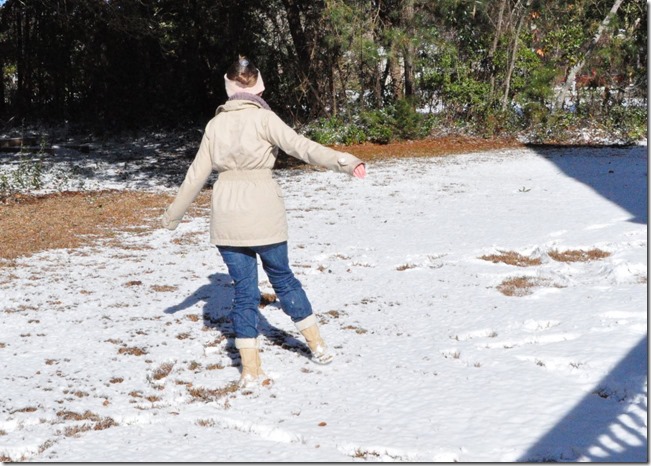 and you're feeling strong and healthy . . .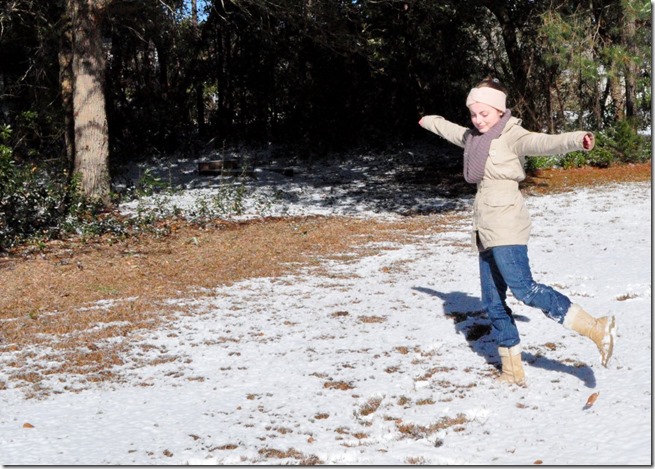 and you're at peace with your world . . .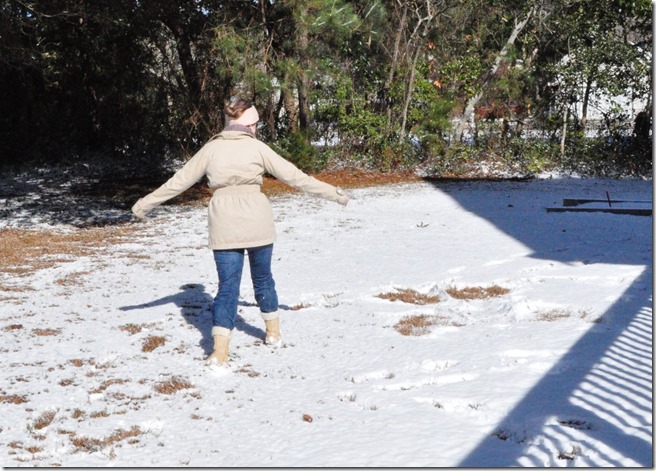 dancing is the only response . . .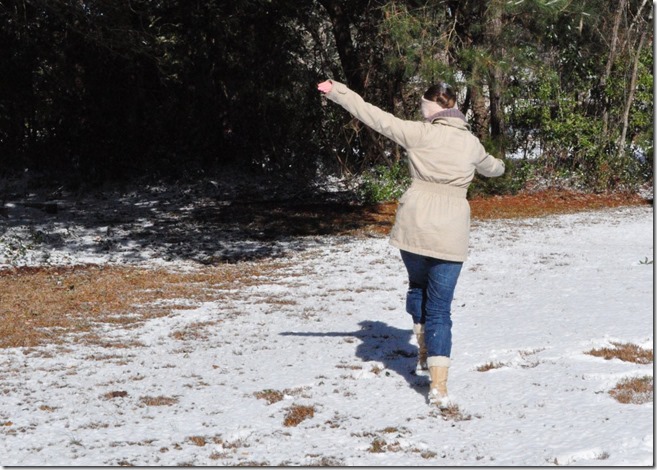 to the glory of the moment.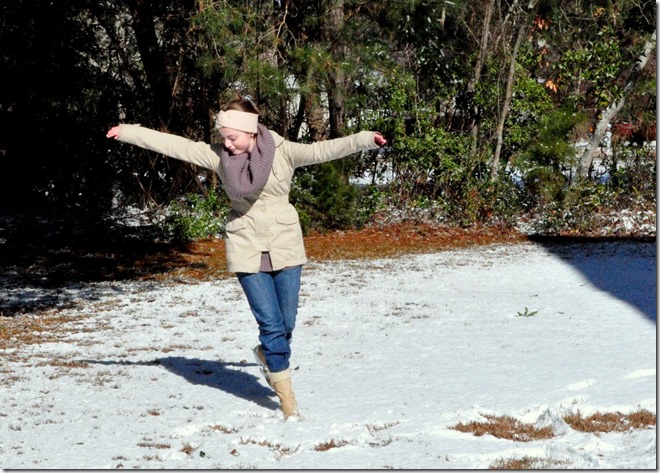 So happy to see my baby girl's snow dance.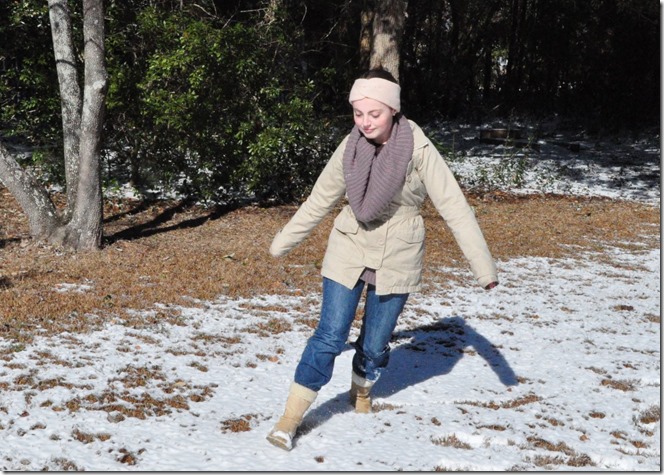 So happy to see my baby girl's joy.