Over forty years ago . . .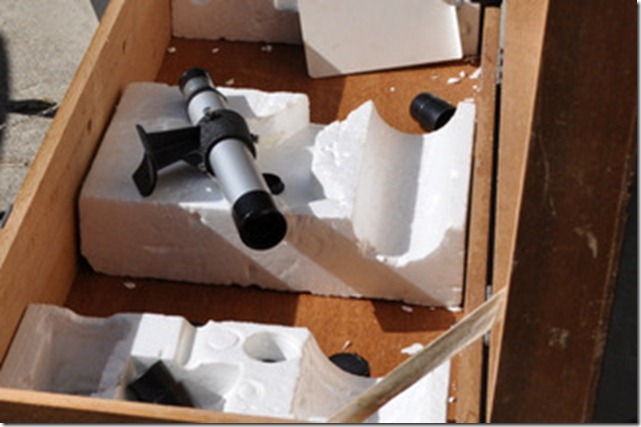 Steve's parents bought . . .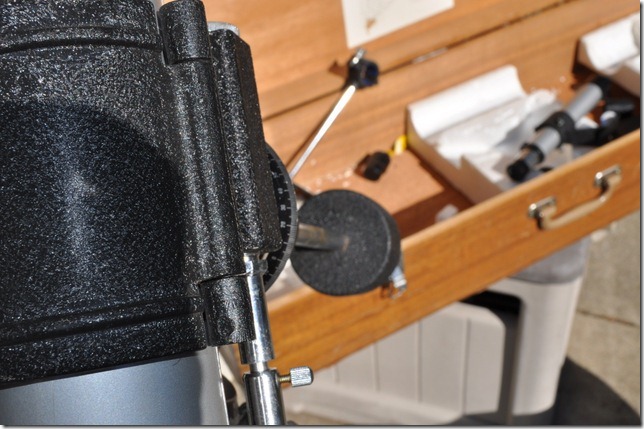 a telescope for the family.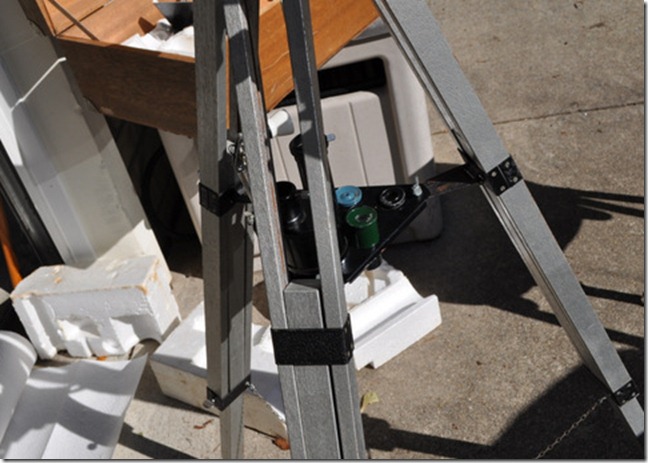 Although it was mostly used for the usual telescoping purposes . . .
it was also inadvertently used as a play toy for Steve's brothers when they were just little tots.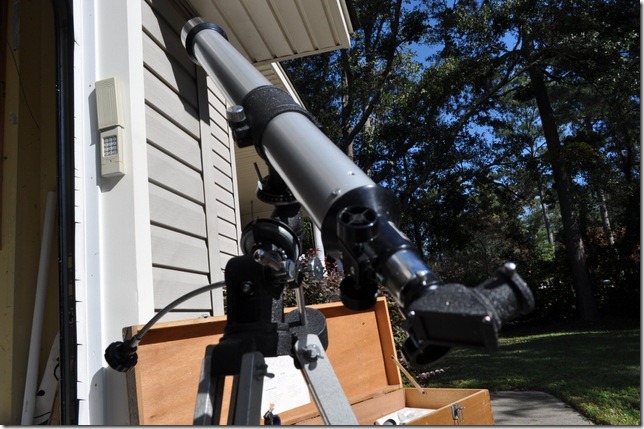 Steve's parents, in the process of cleaning out their attic, brought the telescope along on their last visit. 
Although everyone was sure that many pieces and parts would be broken or missing after all this time . . .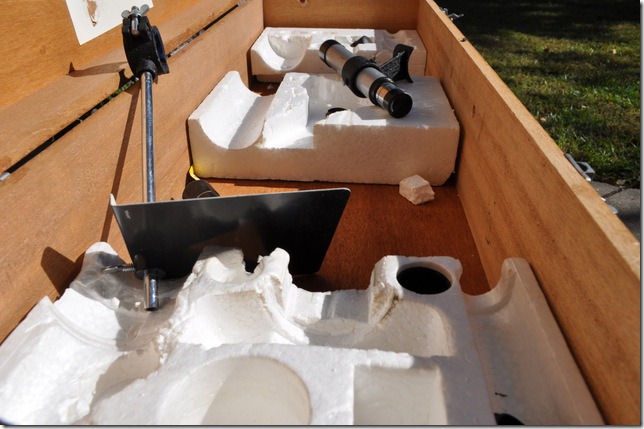 Steve happily put it all back together and . . .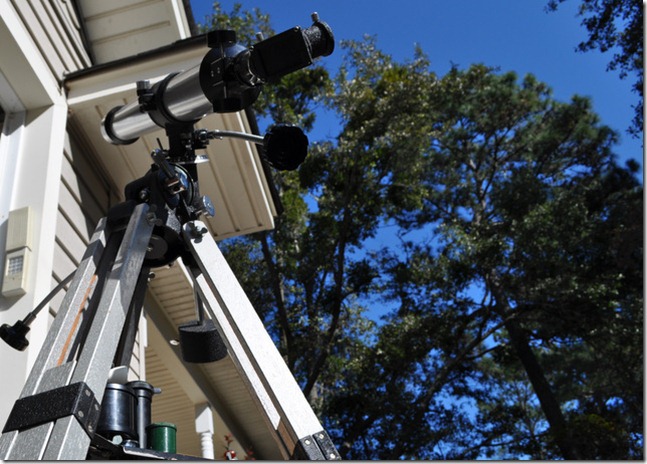 it worked!   The Smiths are still seeing stars!
Do you have any things in your life that date back to your child hood? 
Do you still use or display them?