And just why in the world did I make the names of random readers the title of today's post?
It's because these wonderful ladies are my top commenters for 2012.  Here's the breakdown:

Mary H.       156 comments
Ann Martin    93 comments
Nancy Irving  90 comments
Guerrina       83 comments
Mrs. Pam     70 comments
These five women alone are responsible for almost 500 comments!  Since bloggers greatly appreciate comments, it stands to reason that we even MORE greatly appreciate the people who leave the comments.  Thank you ladies, for taking the time (over and over and over) to drop me a note after reading a post.   You'll never know how much that means to me.
In other 2012 Summary News, Smithellaneous had 440,000 page views representing 85 countries with the United States, Canada and The United Kingdom in the top three places.  
The most popular post was "Signing Off" which got 4,411 views in one day.  (That was the post where I wrote about having to put Snowy to sleep.) The second most popular post was "Snowy's Successor: It's a Girl!"
It is a huge honor for me to have been invited into your lives over these ten years that I've been blogging; I'm amazed at how many of you have been actually been reading the blog for that long!  And for those of you who are new-ish around here, I'm ever so thankful for you, as well.  Welcome to the Smithellaneous family!
Yep. This is the year that Sarah and I got Nathan a costume made to look like a giant whoopie cushion.  (We found it at a yard sale and couldn't resist.)  
Nathan, the world's greatest tease and practical joker, was delighted.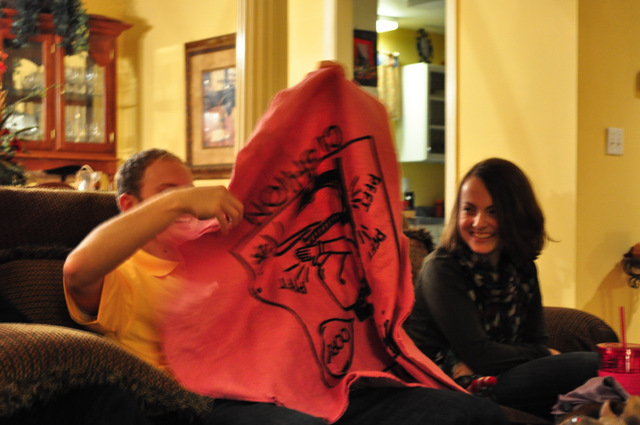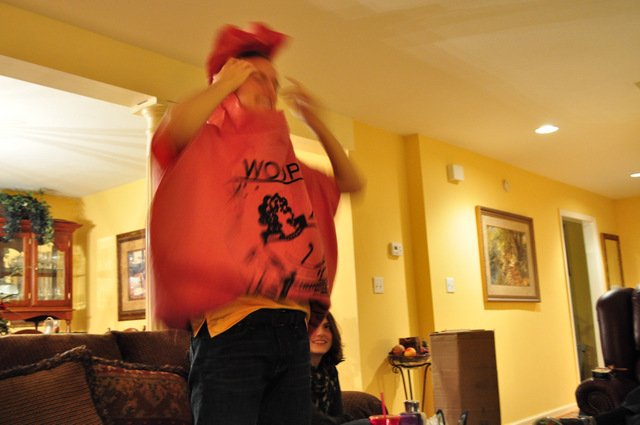 In this picture, he is energetically attempting to produce a whoopie cushion-ish noise.  He succeeded rather admirably.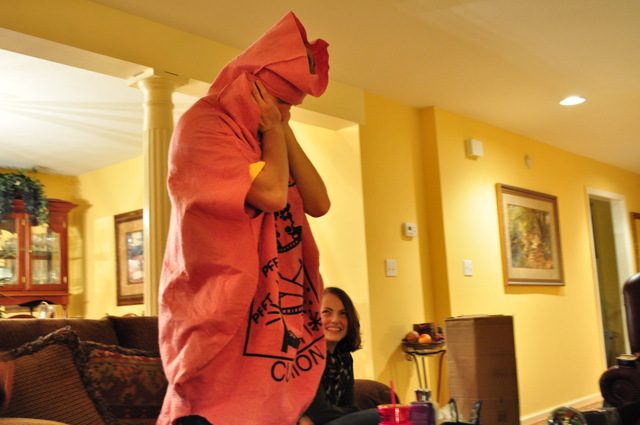 He then decided that the time had come for his new bride to be attacked by a Life Sized Whoopie Cushion.  I have no doubt that it was a highlight of her life.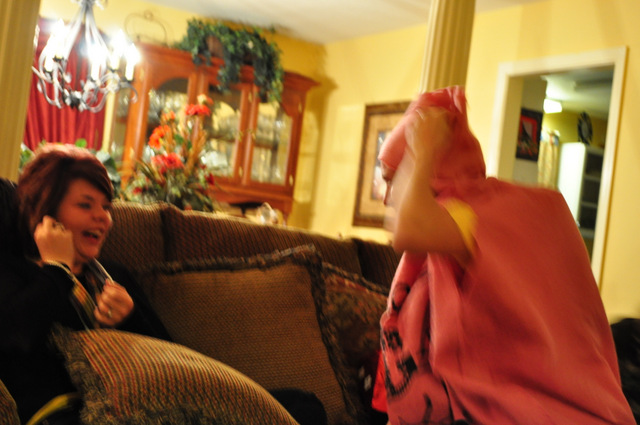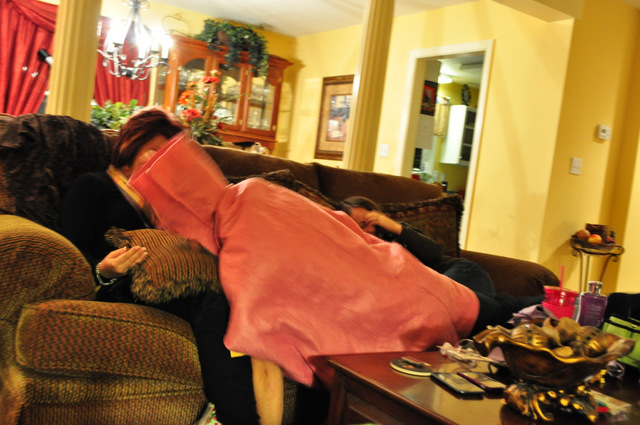 So there you have it.
2012 highlights.
2012 lowlights.
The end.
http://jetpack.me/annual-report/31237200/2012/