First thing tomorrow morning, we're hitting the road for points south–Charleston, SC first and then on to Florida. In the meantime, I am realizing just how much my house needs to be cleaned.
Now if you're wondering why a road trip would make me see my need to clean, it's because whenever we take an extended trip, we open our home to a pastor or missionary family while we're gone. With the high price of lodging on the Outer Banks, some families just can't afford to vacation here so it's a nice little thing we can do to bless someone else.
However, having someone come and stay in our home means that I have to decide just how many things I need to accomplish in the housekeeping department and how many things I'm willing to let slide.
And at this point?
I'm leaning toward letting a few things slide. As long as the bathrooms and kitchen are fairly clean, and the first layer of dust has been removed from the coffee table, we're good right? (At least that's what I keep telling myself.)
Of course, with this sweetheart waiting for me, I may just toss the dust rag and leave today!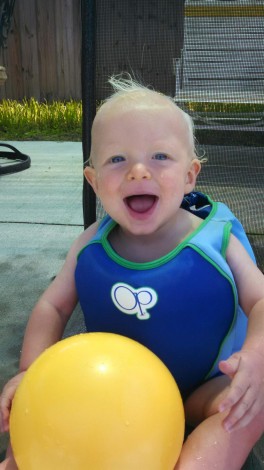 Before I close (and before I go back to cleaning toilets), here's a little recipe bonus for you. This is one of the dishes we served at Sarah's graduation party; the recipe is from a sweet church friend, Melanie Coward.
Give this a try soon–it's perfect for a light summer dinner or for a party of your own.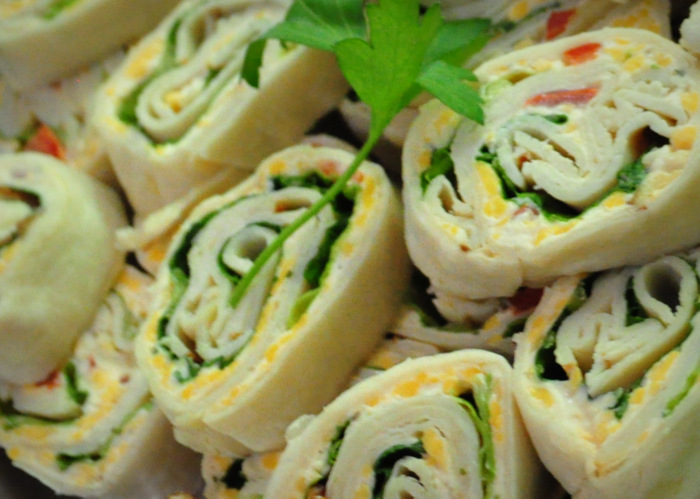 Make Ahead Chicken Pinwheels
2014-07-30 07:26:05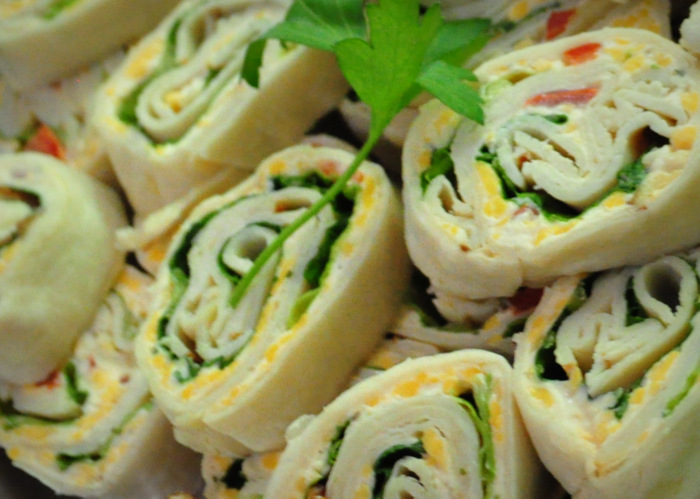 A make ahead sandwich for parties or a light dinner.
2 8 oz. packages of cream cheese, softened
1 pkg. Ranch dressing mix
1 Granny Smith apple, unpeeled, diced
16 oz. deli sliced chicken (or ham)
Six 10-inch flour tortillas
Instructions
Mix together all ingredients except meat, tortillas and lettuce.
Spread the mixture generously on tortillas all the way to the edge.
Add 1-2 slices meat and lettuce
Roll up in a log and wrap in Saran Wrap or wax paper.
Refrigerate overnight.
When ready to eat, slice each log into 1-inch sections and arrange on a platter. (Use fresh parsley as a garnish, if desired.)
Notes
The secret to this recipe is that it uses red pepper instead of tomato, which a lot of other pinwheel recipes use. Tomatoes can make the other ingredients soggy when sitting overnight so the pepper keeps that from happening; it also adds a lovely dash of color. In addition, the diced apple adds great crunch, sweetness, and even more color. (Recipe can be halved.)
Smithellaneous http://smithellaneous.com/