A few days before Christmas, our church had a candlelight communion service .  
We've done this service every year since we've been here; it's sort of a gift from our family to the church members as  Steve and I lead in Christmas carols and he reads a specially chosen story to the congregation before we have communion.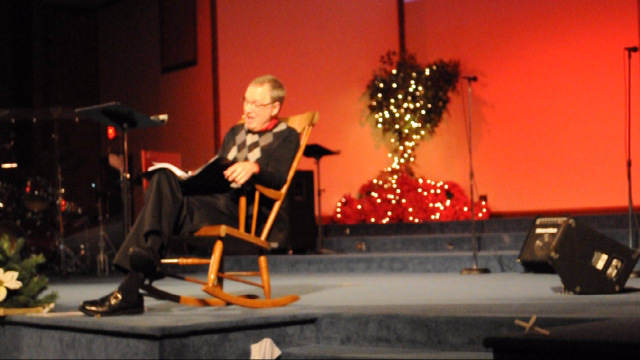 We try to do almost all of this particular service ourselves in order to give our workers a break, although our faithful sound man is usually there to run sound for us. This year however, he was out of town and so we asked Sarah (who had already planned to run projection) if she thought she could possibly manage to handle running the sound and lights, too.
Although she's not had a lot of training with the sound and lights, she knew the basics and said that she would give it a whirl.
Here she is, getting things set up and organized.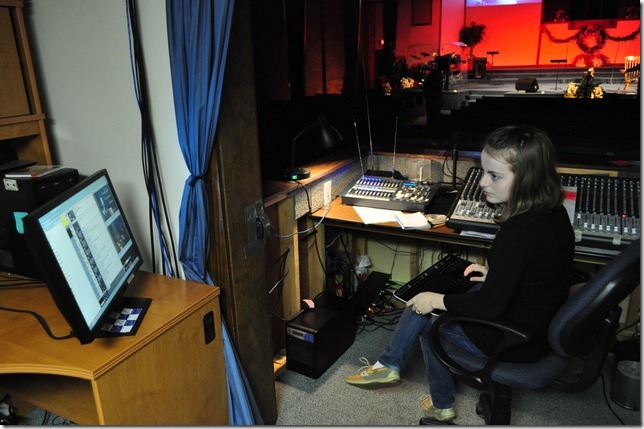 Steve came back to show her a few things. . . .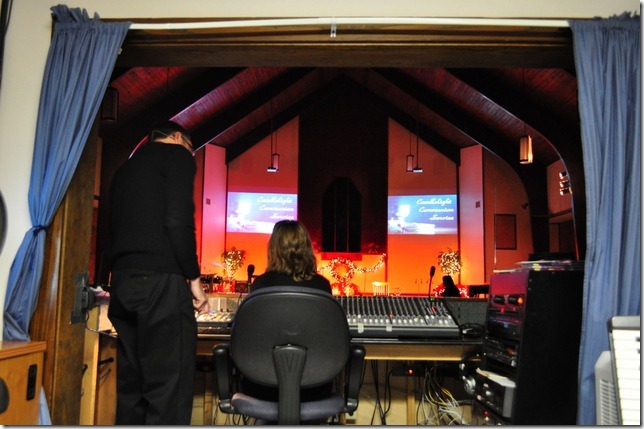 . . . and give her an encouraging "dad hug."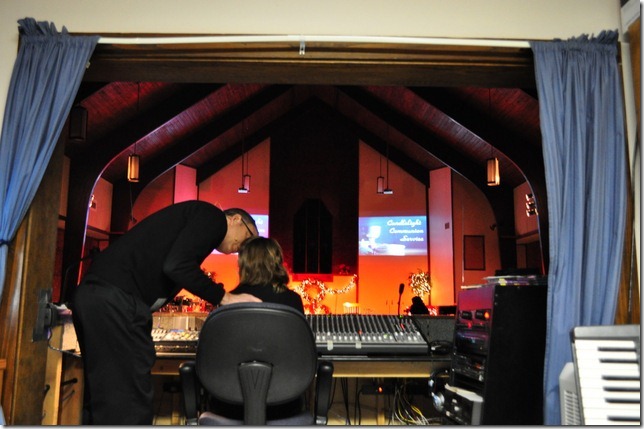 The service went well . . .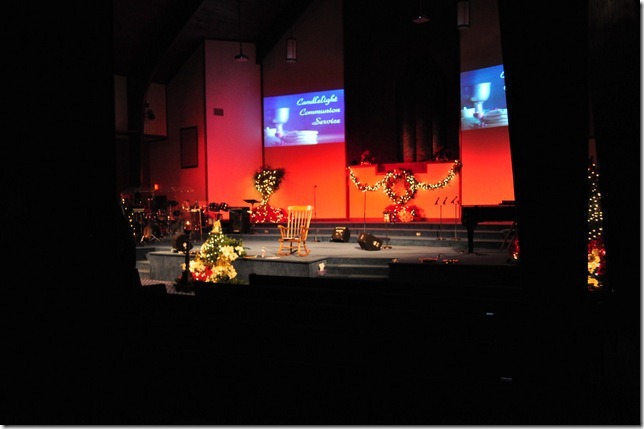 . . . with our intrepid tech gal at the helm.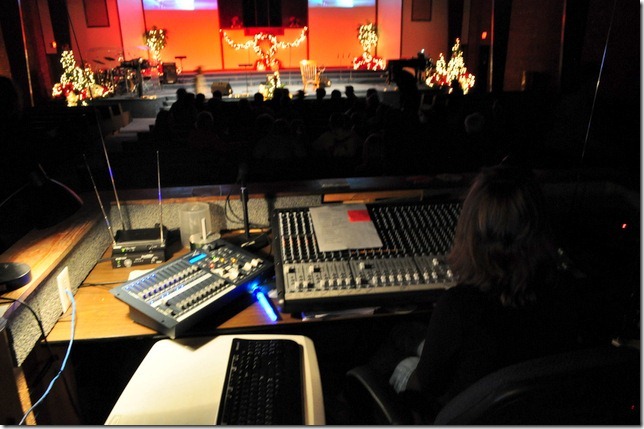 However, when it was all over and I walked from the piano bench to the tech booth, I found the aforementioned intrepid gal in a little corner of the room with tears in her eyes, looking overwhelmed.
As I hugged her for a quick moment, I realized anew the stress she had been under that whole day. Not only had she just run three tech systems (usually handled by three different people), she had also been up since 4 am working on a school project and hadn't slowed down the whole day.
And to add to her stress level, she had just gotten word before church that a special person in her life had committed suicide–a leader of a girl's group she'd been a part of at our former church.  She had cried and cried over that news over dinner and was still a little emotionally wobbly when we left for church.
As she and I were talking quietly in the tech room, I could hear the happy voices of our congregation filling the lobby;  I knew Sarah wouldn't want to have to walk through the crowd with a tear streaked face so  I told her that she and I could make our pastor's daughter/pastor's wife secret getaway through a rarely used side door.
After we had sneaked out and were crossing the parking lot to the van, I was still concerned about her and wondering how long it would take her to get her emotional equilibrium back.  Imagine my surprise when she suddenly turned to me and said through her tears, "You sang beautifully tonight, Mom."
It was at that moment that I knew beyond any doubt that my little girl was becoming a grown up woman.   Anyone who can look beyond their own angst and exhaustion long enough to speak a word of encouragement to someone else has a level of maturity that I admire.
And I told her so.
And then we drove home for hugs . . .  a snack . . .  and an early bedtime for my weary, grown up girl.