The first few weeks of January are important days for our family because they mark the anniversary of the days leading up to Sarah's bone marrow transplant and the transplant itself. (She was in the hospital a total of twenty-eight days during January 2003 with her actual transplant day on January 10.)
Since my mind was on her transplant when I woke up this morning, I've decided to feature an older post today as a way of honoring Sarah's cancer experience and her journey. It was first published in 2007 and is called . . .
Hope Has A Name
Last week, Sarah and I stopped by for a "social visit" at Baptist Hospital in Winston-Salem. This is the hospital where she was diagnosed and where she had several surgeries. She had all of her chemo and radiation done at Baptist and during one four-month period in 2002, she and I spent one out of every two days inpatient there.
While we were at the hospital, we got to visit with some of the nurses who we had gotten to know during her treatment and we also got to see Dr. McLean, who was her primary doctor leading up to her transplant.

Toward the end of our visit, Dr. McLean said to me, "Would you mind if I introduced you and Sarah to someone?"
He took us into a quiet room where we saw a mom, a dad, a grandma, an older boy and a 4-year old girl asleep on her mother's lap. Dr. McLean told them our names and then said, "Sarah, would you mind telling this family what kind of cancer you had?"
She replied, "Neuroblastoma."
And then Dr. McLean asked, "And what stage was it?"
Sarah said, "It was Stage IV."
As I looked into those parents' grief-filled faces, I suddenly understood why Dr. McLean had wanted to introduce us. Their little girl had just recently been diagnosed with the same cancer that Sarah had and they were just starting the same journey that Sarah is just finishing.
I remember that time after her diagnosis so well. For me at least, it was the most difficult season of all because at the very beginning of treatment, all you see is no hope. All you see is a grim prognosis. All you see is death and horror, the kind of horror that fills your dreams and haunts your days. You find it hard to believe you will survive the difficult journey and you find it even harder to believe your child will survive to see another birthday.

I saw tears come to the eyes of the mom and grandma as they fastened their eyes on Sarah like they were fastening their faith on Hope itself. And I watched Sarah standing straight and strong and happy and I knew that it gave her great joy to not only be the bearer of good news, but to actually BE the good news, to personify the good news, to say by her very presence in that room, "There is hope!"
When Sarah and I finally headed for home, we left behind a mom holding her bald, sick daughter on her lap. That part of the scene hadn't changed. What had changed, however, was that the expression on the mom's face showed the realization that hope wasn't lost after all.
That family knew Sarah as Hope. We know her as our own precious daughter.
Same girl. Different name. Same sweet miracle who lives among us.
Such a long journey . . . such a brave, beloved traveler.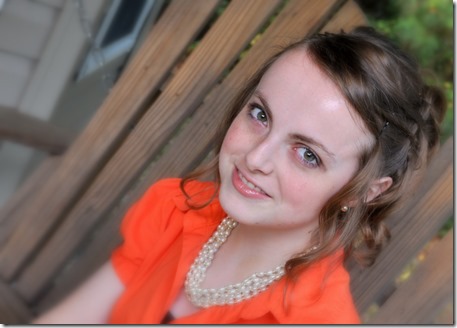 In Other News. . .
I ended up not going to Greenville yesterday for my Remicade infusion; I just wasn't quite up to such a long day on the road. I'm out of work again today, just taking it easy, sleeping a lot . . . hoping to be back in the swing of things soon.