Today starts a countdown to Sarah's 18th birthday on Friday. As we get near to her birthday, I thought it would be fun to post some pictures of her from past birthdays.
Hard for me to comprehend that the teeny baby in this photo will be an adult soon! This photo was taken as my mom saw Sarah for the first time in the Charlotte airport after Sarah and I had flown in from Duluth, MN. (Long story.) Sarah was just six days old. My dad and parents-in-law were there, as well.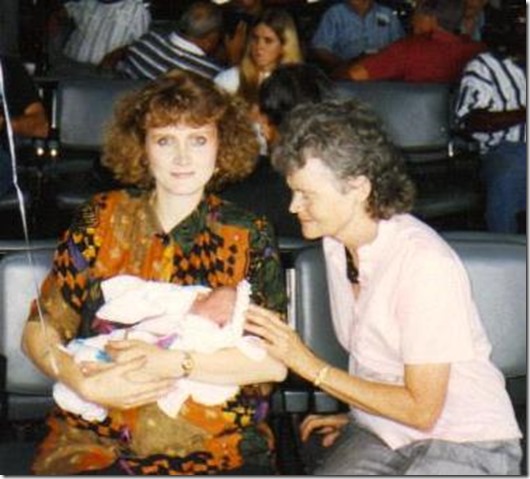 Here she is a few weeks later.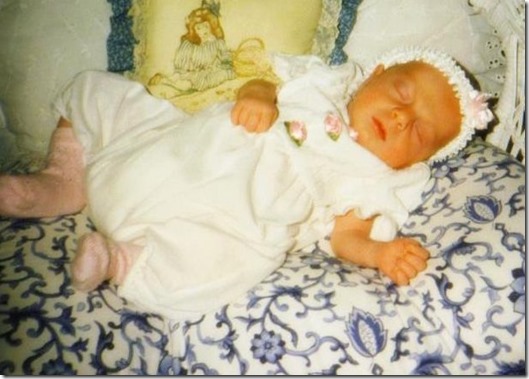 One year old. (Texas)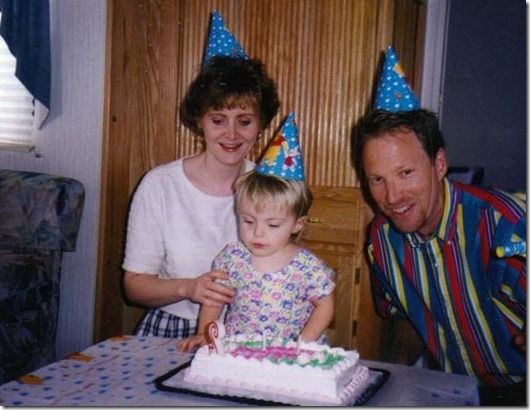 Two years old. (Wisconsin) These same sweet sisters helped plan her party several years a in a row.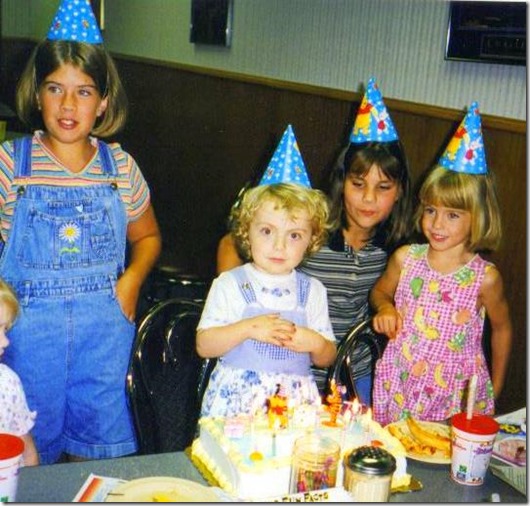 I'm guessing she's five here; either in Wisconsin or Michigan.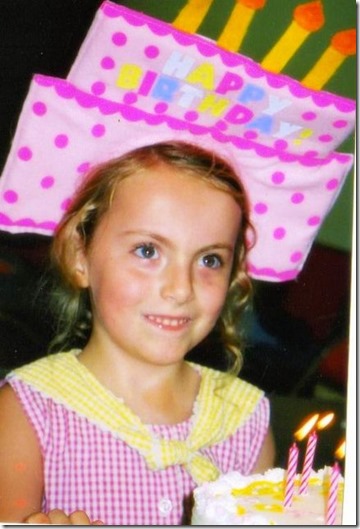 Seventh birthday. Being in the hospital and getting chemo didn't keep her from partying!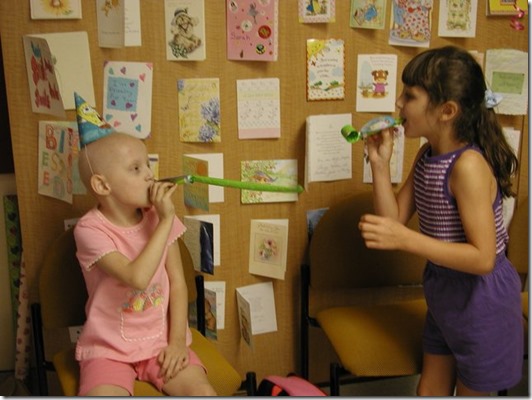 Here she is with Tracy, a doctor-in-training (at the time) who became very close to us during her treatment.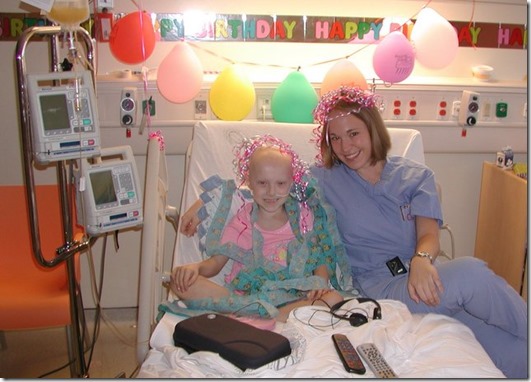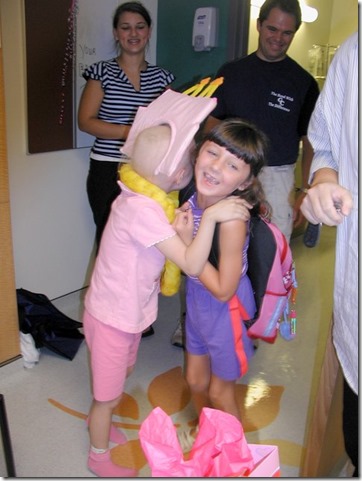 Same year but a few days later when she got out of the hospital.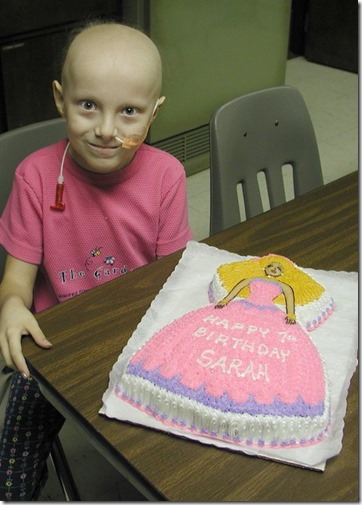 She was crazy about horses back then so we did a pony ride.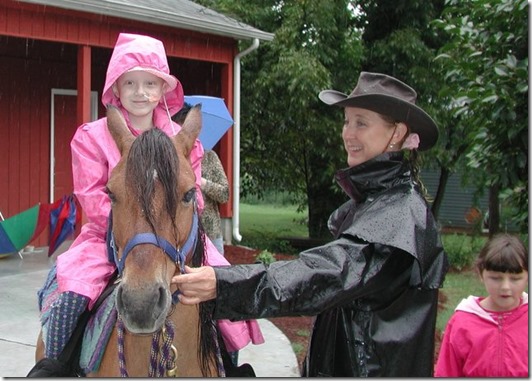 Can't forget a picture of her bone marrow transplant which was a birthday all its own. (January 10, 2003.)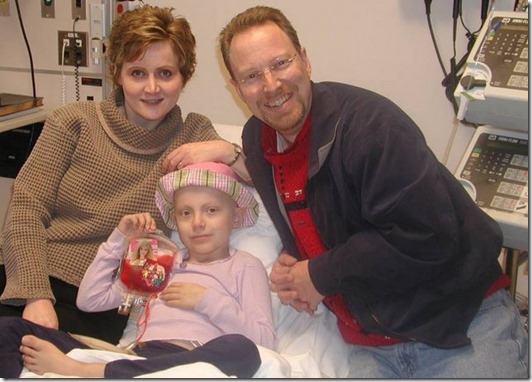 Seven years old. Horses, again!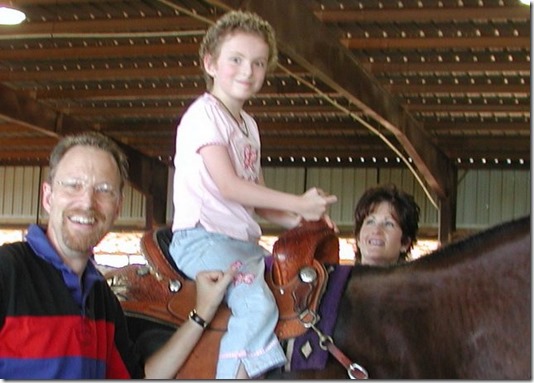 Eight years old; at her friend, Victoria's house.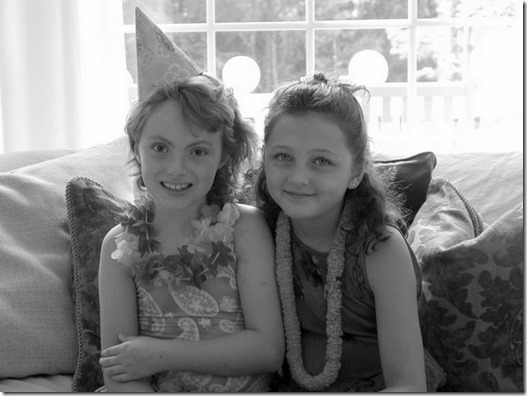 Nine years old. She was making that face because I had buried her real gift beneath a bunch of old clothes in a box.
Ten years old. Celebrated in Hawaii on her Make A Wish trip.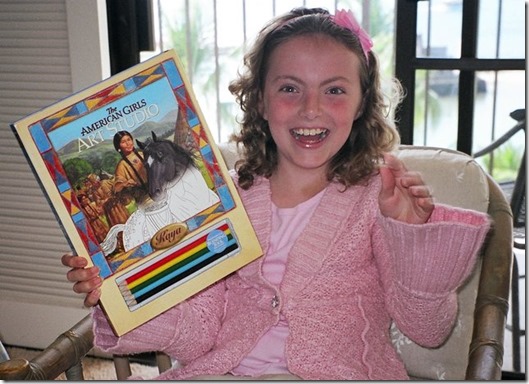 Eleven years old. This birthday was 6 weeks after she relapsed and a lot of us were wondering if this would be her last one. She got an incredible number of cards from wonderful, wonderful blog friends.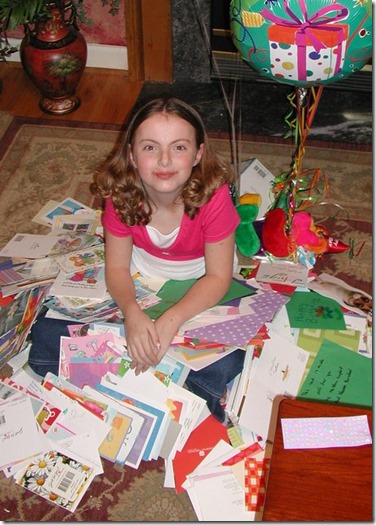 A few more miscellaneous celebrations . . .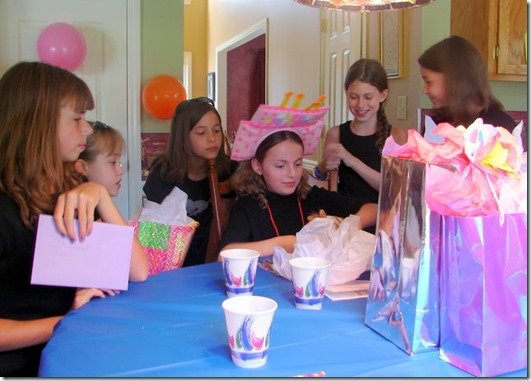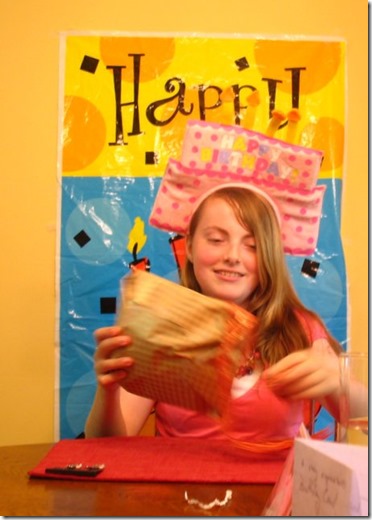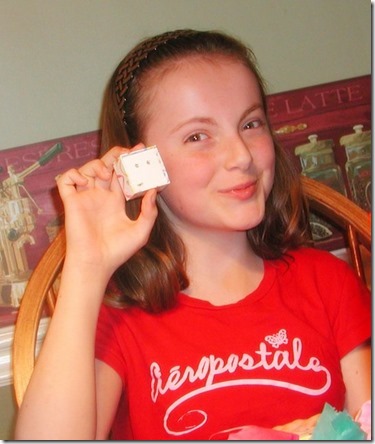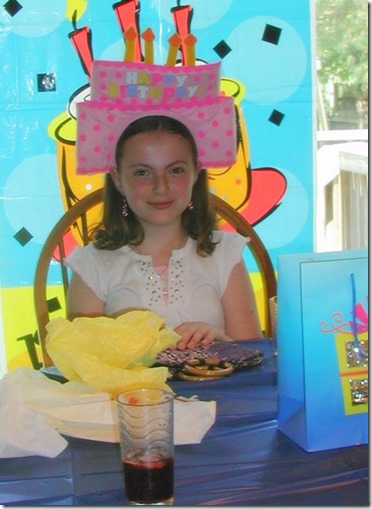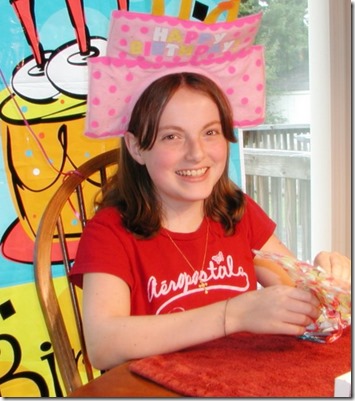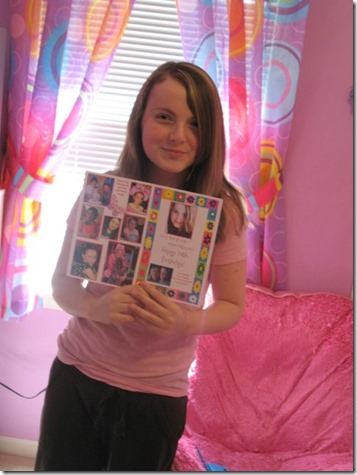 This one was in an airport in Wisconsin; she was fourteen. (We were all flying home from my dad's funeral.)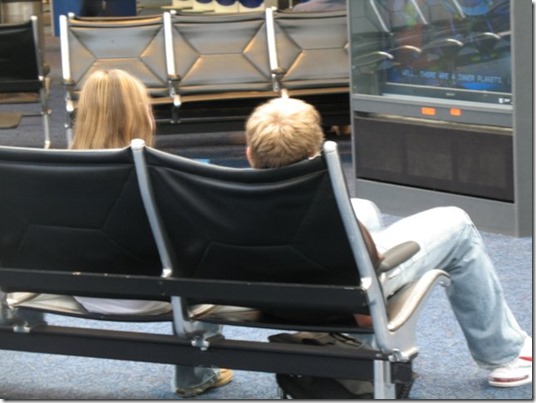 The airport had this sign right near the place where you go through security and have to lay down all your stuff and take off your shoes. She and I were highly entertained at the thought of being "recombobulated."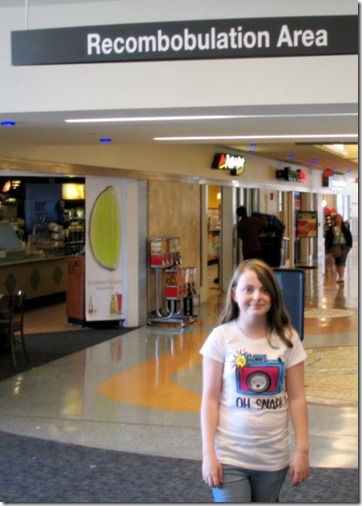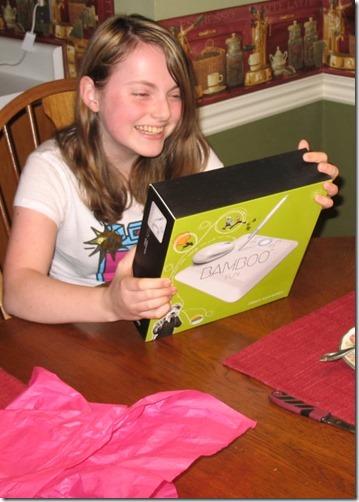 Fifteen years old.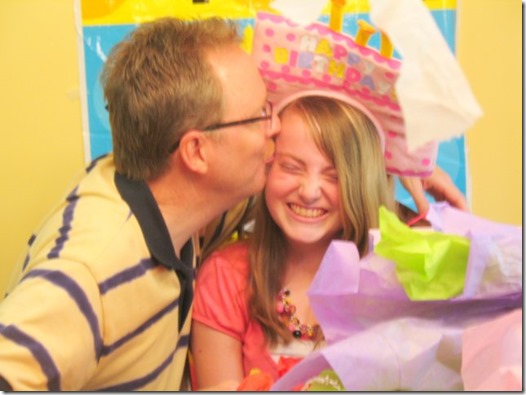 Sixteen years old.
Seventeen years old.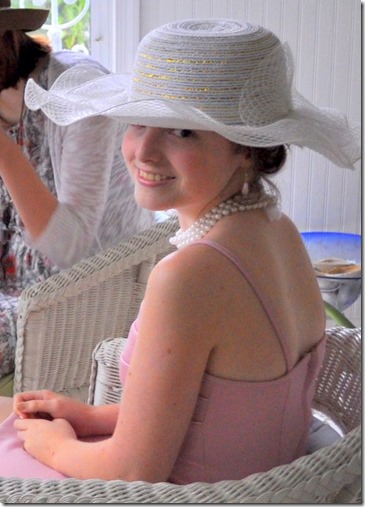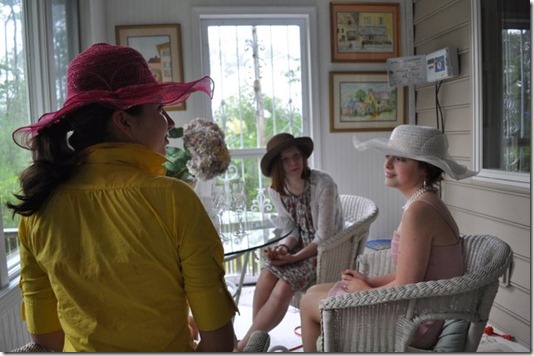 This is an extra special photo because it was just a day or two before we put Snowy to sleep. It was his last birthday to celebrate with His Girl.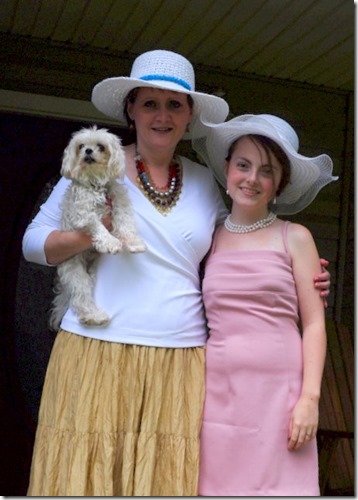 I'll close out with a personal favorite photo of mine . . . it captures her so well.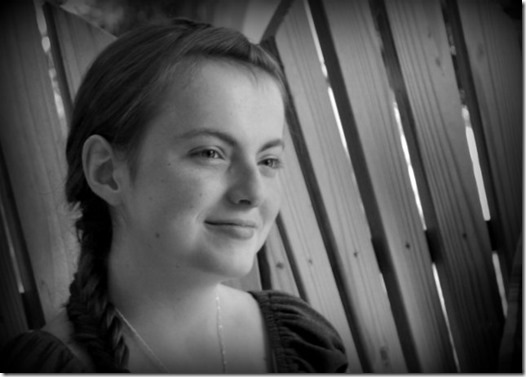 Looking forward to a big day Friday!