As hard as it is may be to believe, Steve, Sarah and I slept soundly through most of the night– even right when the hurricane was at its worst. From what I can tell by Faceook posts from area friends, a lot of them were up almost all night so I'm grateful for a good night's sleep in spite of the howling and the raging and the swirling going on outside our windows. (And thankfully, Summer did well with just one Calm Doggie Pill)
There's a good bit of debris in our front yard but the street in front of our house (which floods probably half a dozen times a year) doesn't have a speck of water on it.
Our little downtown (about 2 miles away) didn't do so well. These photos (by Linda Taylor) were taken about 100 feet from the sound.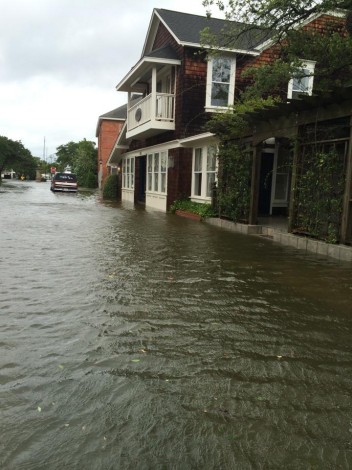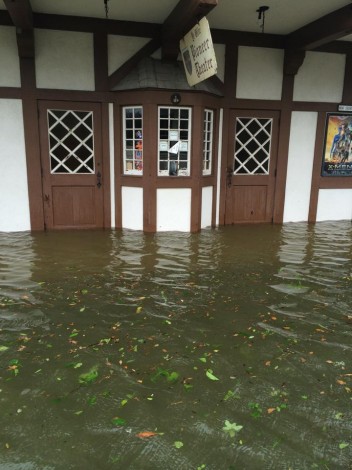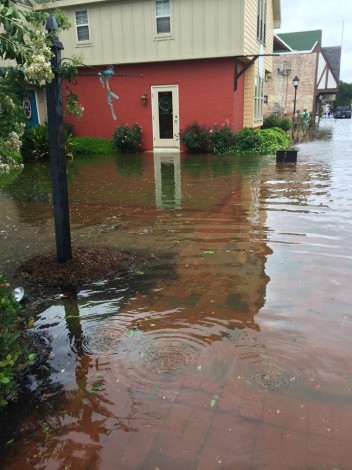 This photo shows the road that leads from Roanoke Island (where Manteo is located) onto the Beach Road. Sarah was supposed to go into work today but since this is the way that leads to her job she has the day off. Sometimes the worst of the storm happens after it moves away as we experience ocean overwash and sound side flooding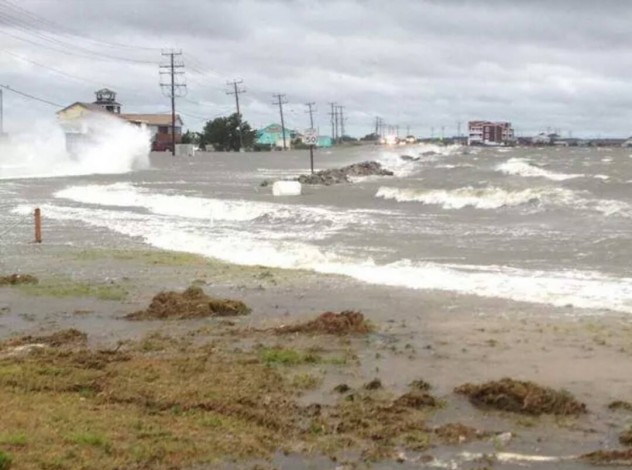 Steve has already been calling around this morning to see if anyone needs help. We're thankful it wasn't worse than it was–but it was certainly bad enough!
Thanks so much for the comments you've left and your prayers and thoughts sent our way–what a wonderful feeling to have friends we haven't even met expressing concern for our well being. We're blessed.