What would you think if you looked out the window of your house and saw this?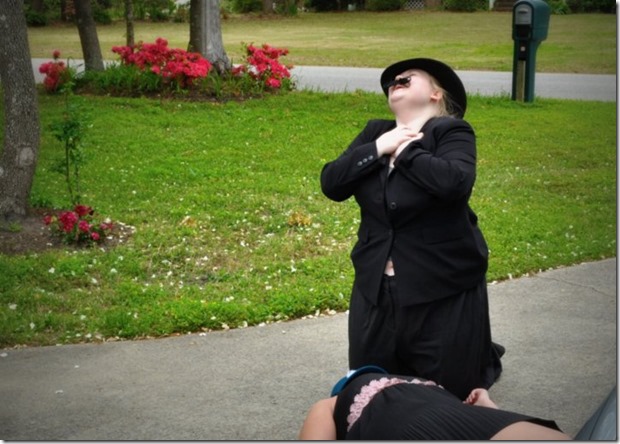 And this?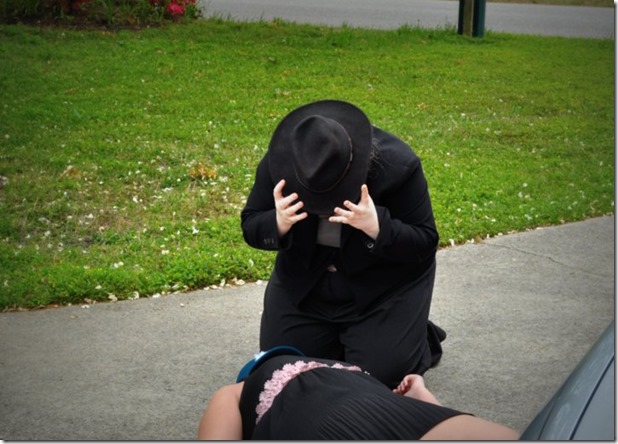 These are definitely the kinds of sights that will get neighbors talking about what on EARTH is going on over there at that PASTOR'S house AND did you ever see such a thing AND oh my word!
Well, if you happened to be one of the neighbors who lived on our street, you could save yourself all the trouble of being confounded, astounded and dismayed and you could just (correctly) assume that Movie Director Sarah Smith was hard at work again.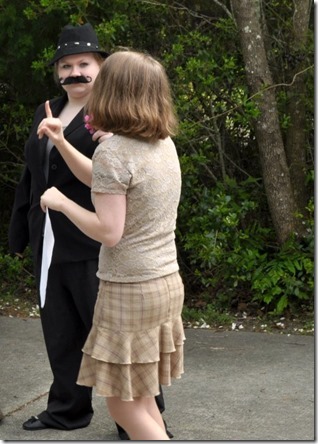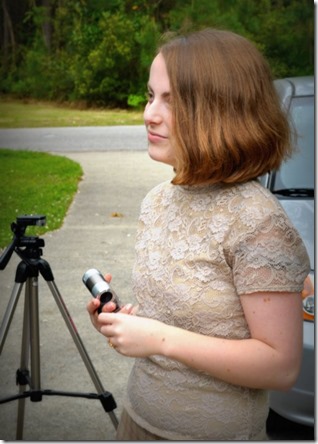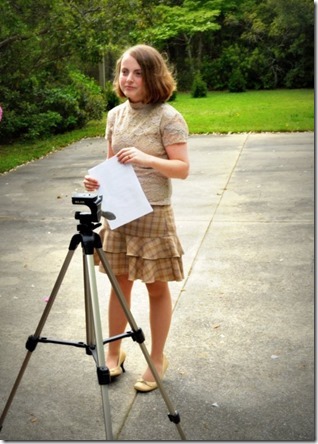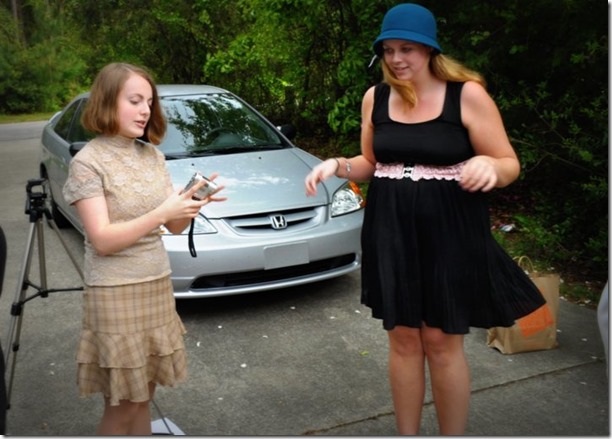 Here is one of the lovely stars of the movie, sporting a fake mustache that belongs to Sir Steve. (A male character was needed so they just added a mustache and . . . presto! A sophisticated gent was born!)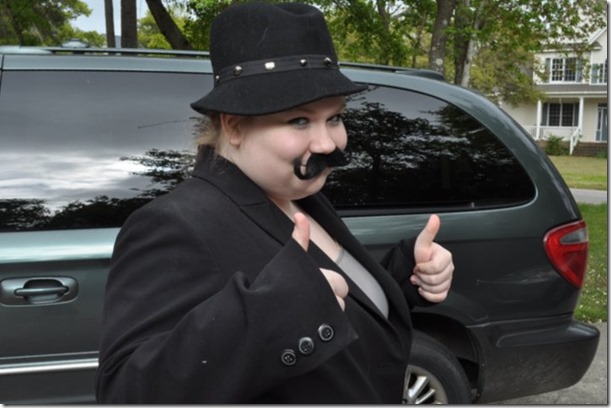 The filming was part of an assignment for Sarah's AP English Class. These girls worked together on a couple other video projects this past year and have had a great time with all of them. (This particular one was based on The Great Gatsby.)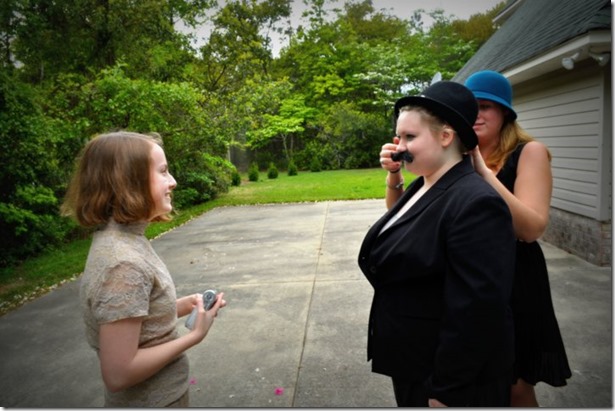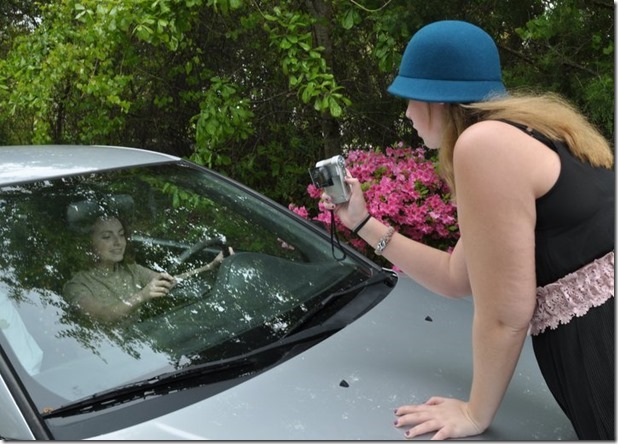 I think the hardest part of their filming process was trying not to giggle when they were supposed to be mourning a character's untimely demise.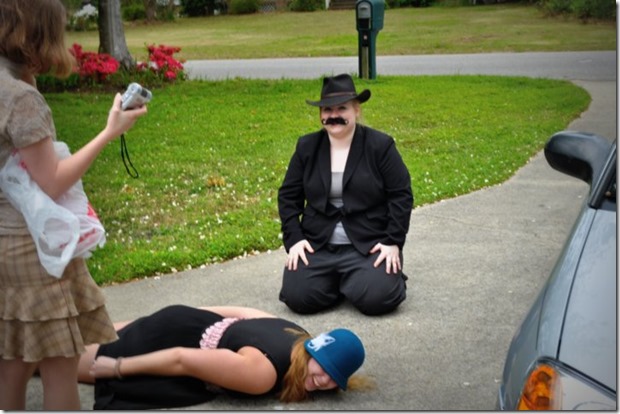 Because there's nothing like giggling over someone's demise (untimely or not) to give the neighbors even more stuff to talk about!
It's so much fun to see Sarah exploring new ways to express her creativity—she loves videography and video editing and these English assignments have been both a great challenge and a great joy to her as she's helped with script writing and filming and then done virtually all of the video editing before it's turned in for grading.
Good times, great laughs, creative opportunities and entertainment for the neighbors.
A day well spent.