On Nathan and Meagan's first visit home after he proposed, the four of us went out to lunch at a local restaurant to have our first of many conversations about The Big Wedding Plans.  As a result, when we were in photo mode during their recent visit,  Meagan wanted to have some shots taken back at that same restaurant.
Unfortunately, when we pulled up in front of the Full Moon Cafe, the first thing we saw was a Closed sign on the door. But the second thing we saw?  Two people approaching the door with a key.
So Nathan did the gallantly groomly thing and hopped out of the car to explain the situation to the couple and ask if we could go inside briefly to take a few pictures.  In hospitable Manteo style they said, "Certainly!"
So off we went.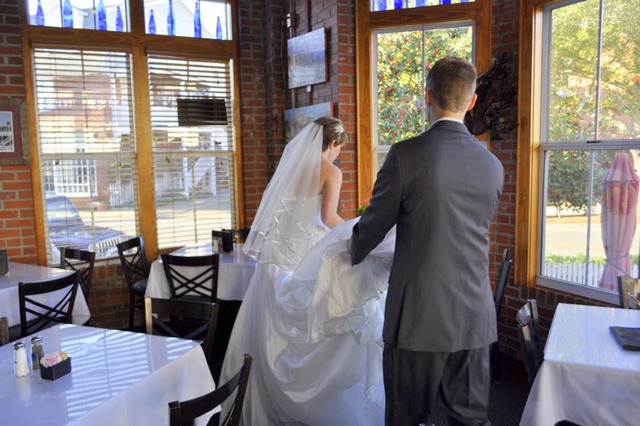 I realize this one is a bit fuzzy but I just love the sense of joy coming from it.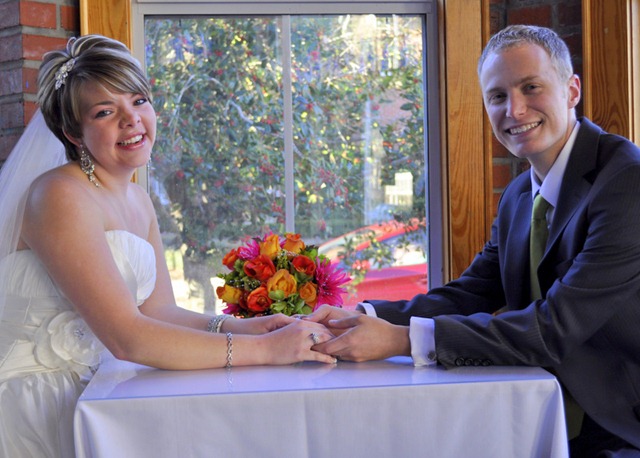 Since the owners were busy doing other stuff and didn't seem to mind us being in there, we moved the Royal Bridal Couple from the eating side of the restaurant to the bar area so that we could have a different backdrop.
Nathan was, as always, in fine form.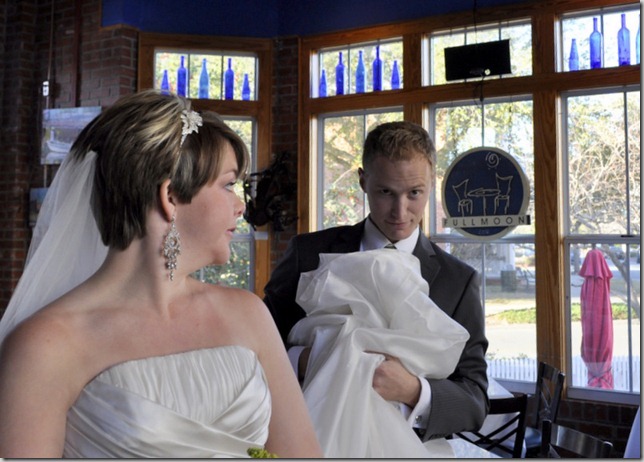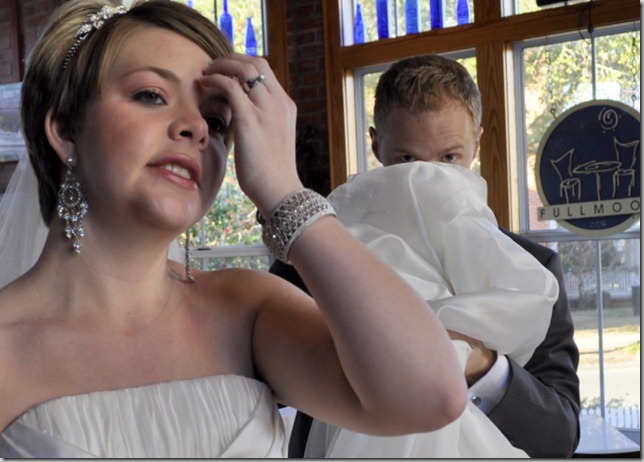 Once they got settled in the new spot,  he launched into a routine where he was pretending to "pick up" Meagan.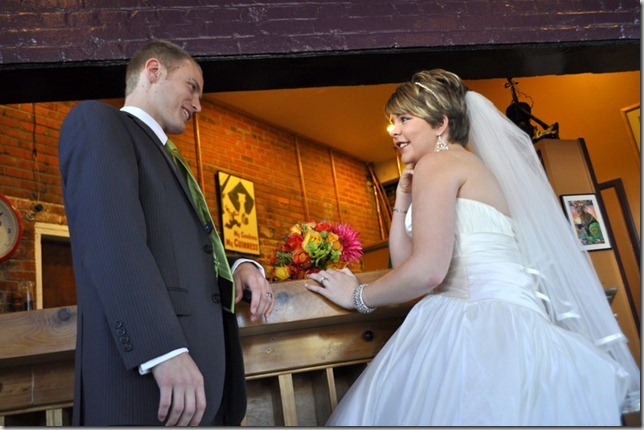 Looks like he's getting a pretty good response from her!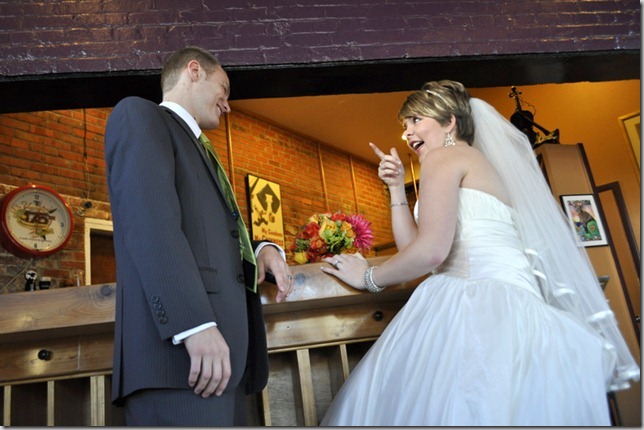 Yep.  I think she likes him!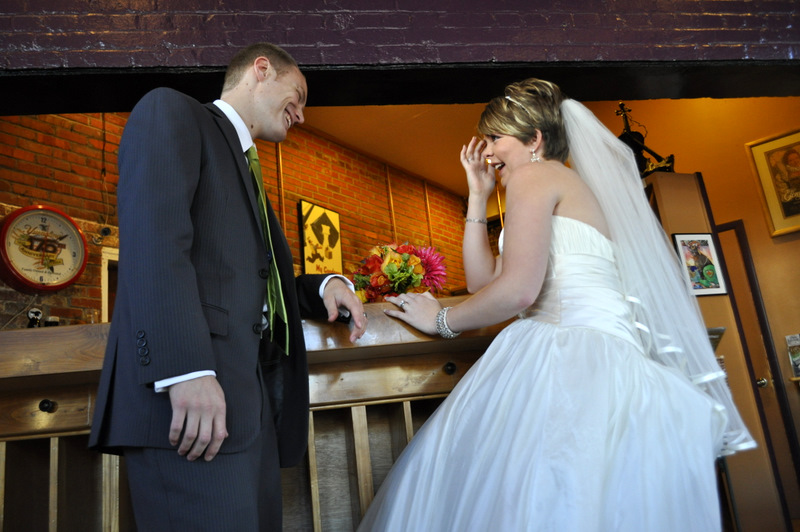 After the drama of the guy getting the girl was over, it was time to head out for yet another restaurant.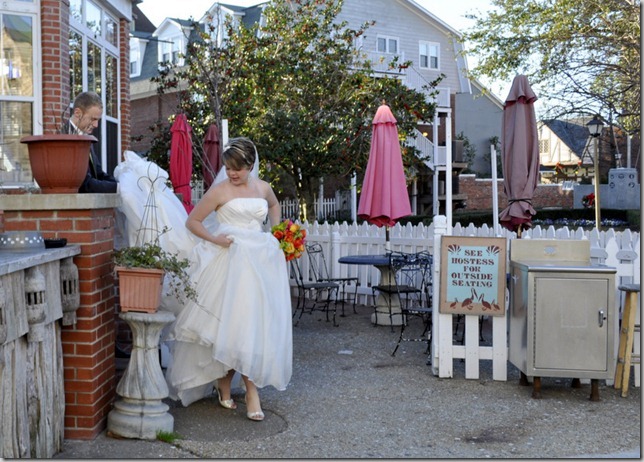 Since Darryl's is where Meagan had taken me to lunch specifically to ask me to write a song for their wedding, she wanted a picture there, too.  (Believe me, we were giving the Manteo-ers a lot to look at on that particular day.)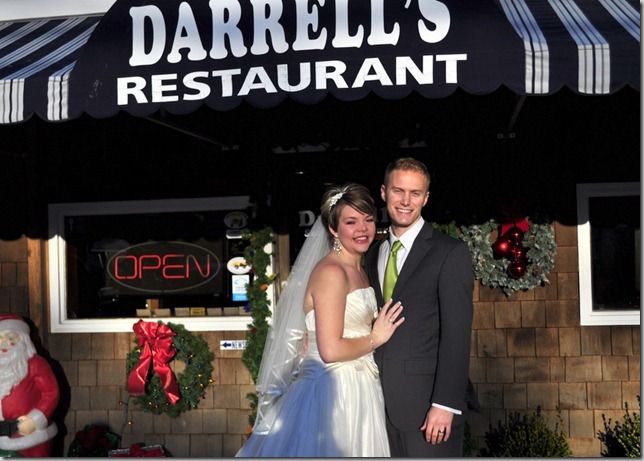 In closing, here are a few pictures Sarah took that I especially loved.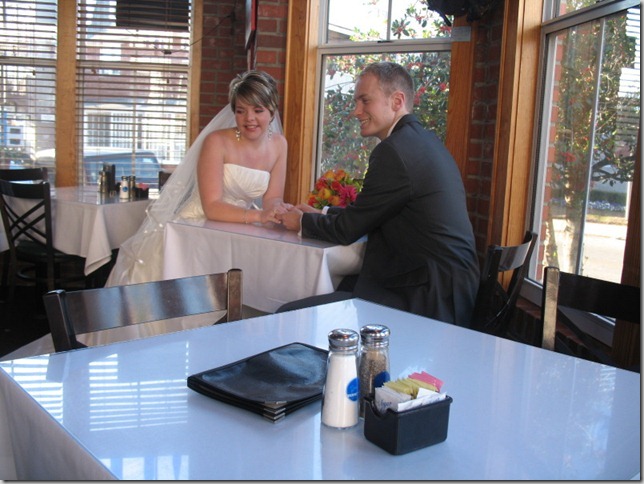 Thanks for participating in today's Wedding Wednesday.  See you again next Wednesday for another one!