Is three-parted even a word? I guess it is now!
Today's post will feature a recipe, some pictures, and a video. So let's get started.
On Monday I wrote about Sarah's birthday and mentioned the chocolate cake I've been making for our family for years. Michelle asked if I would share the recipe so here it is!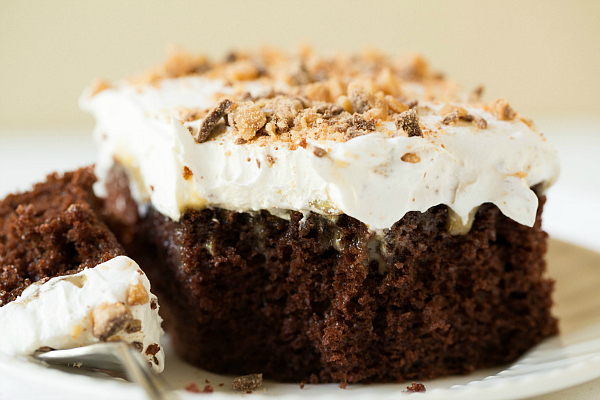 Deep Dark Chocolate Cake
2014-08-28 06:22:37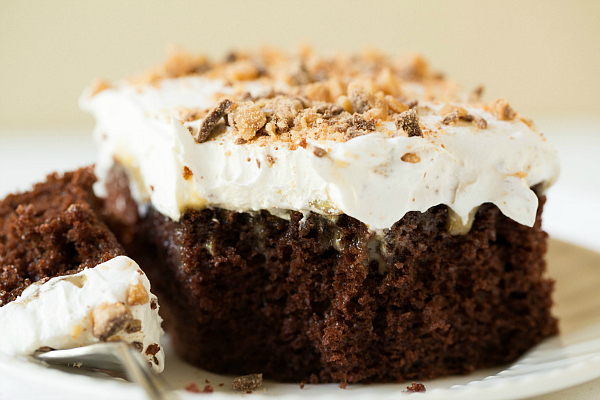 An easy-to-make, extra moist, doubly delicious chocolate cake.
Ingredients
1 3/4 C all purpose flour
2 C sugar
3/4 C unsweetened cocoa powder
1 1/2 teaspoons baking powder
1 1/2 teaspoons baking soda
1 teaspoon salt
2 eggs
1 C milk
1/2 C oil
2 teaspoons vanilla
1 C boiling water
Instructions
Combine dry ingredients in large mixing bowl.
Add remaining ingredients except boiling water.
Beat with mixer at medium speed for two minutes
Stir in boiling water. (Batter will be thin.)
Pour into two 8- or 9-inch layer pans sprayed with baking spray. (Or greased and floured.) Can also use a 9 x 13 inch pan.
Bake at 350 degrees for 30-35 minutes for layers; 35-40 minutes for 13 x 9 inch pan. (Or until cake tester comes out clean.)
Cool for 10 minutes on a rack. For layers, remove from pans and cool completely before frosting.
Notes
For a simple frosting, I mix two small boxes of instant vanilla pudding with 2 C milk (instead of the 4 C that the box directions call for) and then stir in 8 oz. of Cool Whip. (You can also add a teaspoon of vanilla or another flavoring like almond.)
Smithellaneous http://smithellaneous.com/
Okay, now here comes the good part. (Or maybe I should say it's the bad part if one is counting calories.)
For Sarah's birthday, I made the 13 x 9 inch version of this cake. (The recipe I was using called for a Devil's Food cake mix which would have been easier and quicker but a homemade cake made it extra good.)
As soon as I took the cake out of the oven I poked holes all over it with the tines of a fork. Then I mixed 7 ounces (half a can) of sweetened condensed milk with 6 ounces caramel or butterscotch ice cream cake and poured it over the holes. (Some recipes call for the whole can of milk and an entire jar of sauce but I thought that might be a bit much.)
I let it cool an hour and then topped it with a container of Cool Whip and toffee bits. (Other recipes say to put the toffee bits on the cake, then add Cool Whip, then add more toffee bits. Either way would be good.) Let the cake sit in the fridge a few hours before serving.
At this stage in my life, I don't make many rich desserts but every once in a while, it's fun to splurge. And this cake is worth every calorie–it is incredibly good!
(This photo is from the browneyedbaker.com)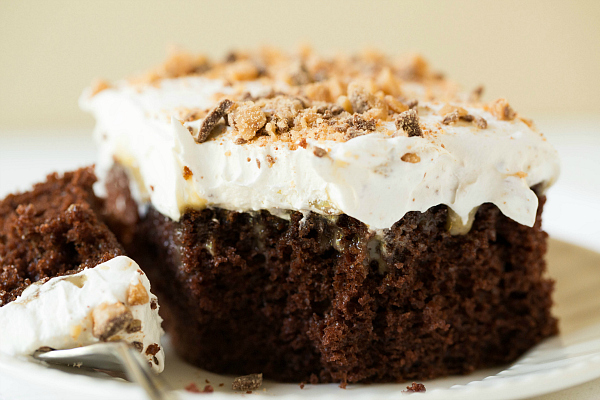 And that brings us to part two of the post which is pictures!
I especially love these shots because they give me a little glimpse into the future, fun relationship that Grandpa Smith and Noah are going to have. They just make me smile!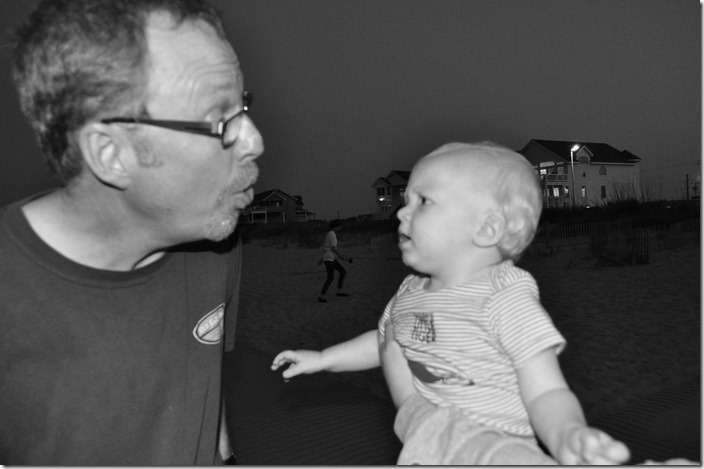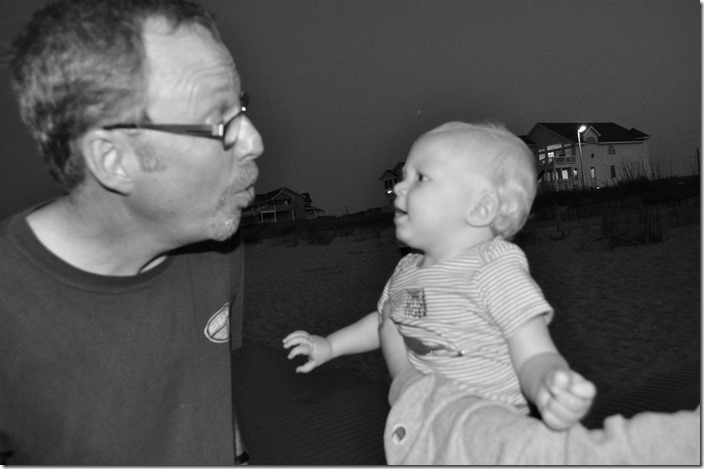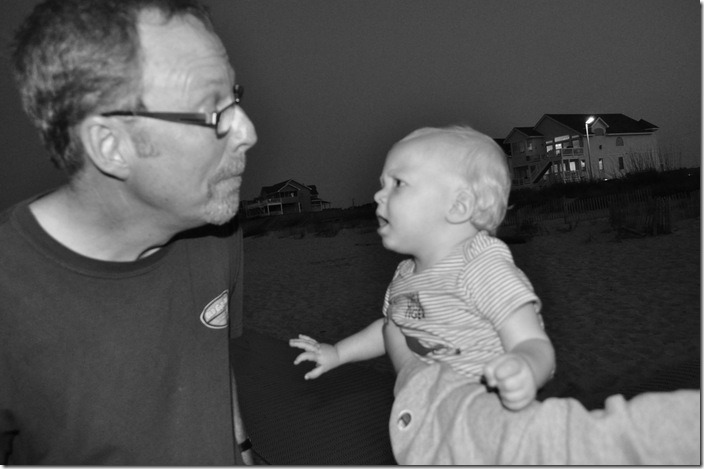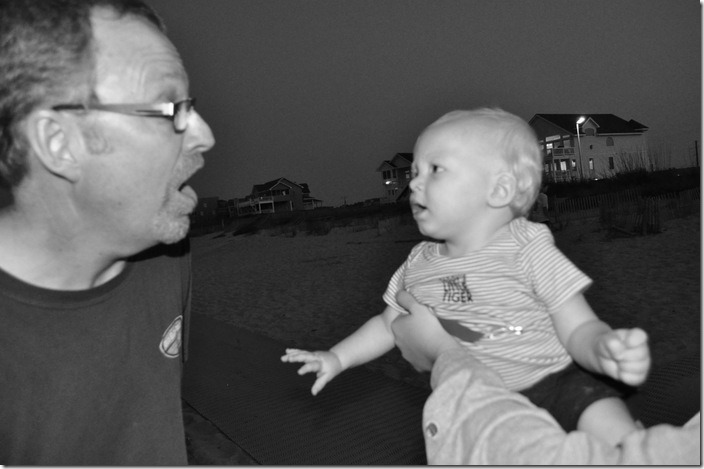 And lastly, here is a most darling video that Nathan just posted on Facebook. It is such a joy to see my son being such a helpful Daddy and not just doing what needs to be done, but doing it with an added element of fun.
I absolutely ADORE this,especially at the beginning when Noah is opening his mouth long before the food gets near it. That child is all about food. Of course, the flinging of his little hands into the air is downright precious. Enjoy!
(NOTE: I've had a couple people comment that the video didn't work for them. I've uploaded it in a different format; let me know if that solved the problem. I promise, you'll love it!)