For a few years now, Steve and I have said that we would love to attend a performance of Cirque Du Soleil. However, since the Outer Banks area is not rife with epic, world-class shows and since the performance's ticket prices are a wee bit high, we've never had the privilege of seeing that particular dream come true.
Last Friday, however, we decided to just go for it and we decided to take Nathan, Meagan and Sarah with us. (We told the kids that the ticket prices would be subtracted from their birthday budgets for the next three dozen years. And we weren't even kidding.)
Meagan was the only one of the five who had seen the show and she just couldn't say enough about how much we were all going to love it. To put it mildly, we were pumped. Really, really pumped. We even dressed up a little (just to mark the greatness of this occasion), before taking off for Downtown Disney where the show is located.
The excitement as we traveled was immense.
Yep. Immense.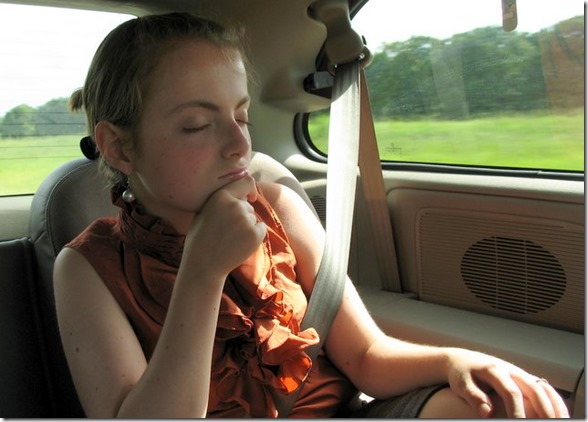 Actually, Sarah was very much looking forward to the performance; she'd just been having too much fun and not enough sleep.
We and our sleepy daughter were driven to Downtown Disney by our very own chauffeur.
Downtown Disney is such an amazing place.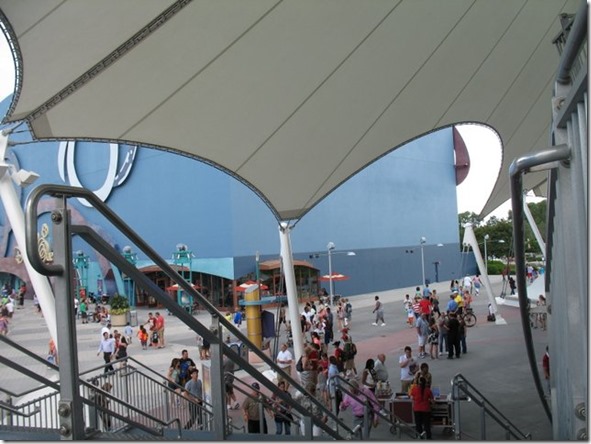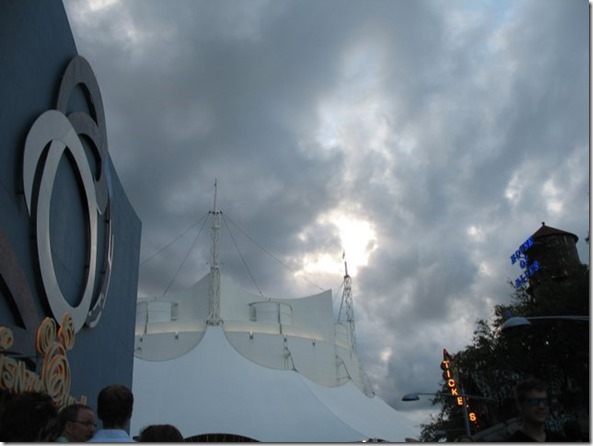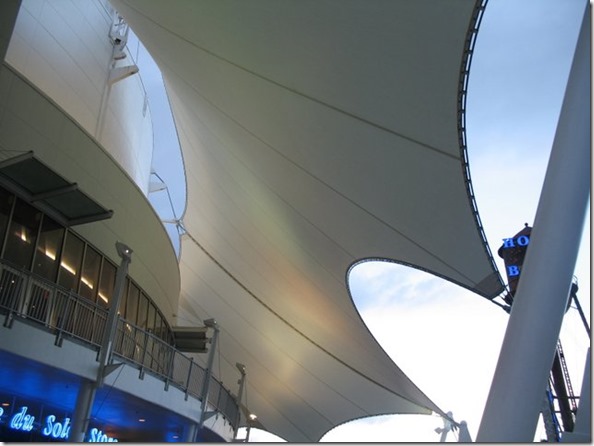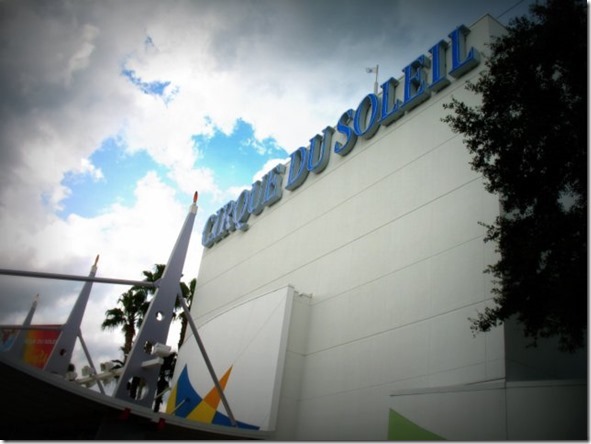 The show was just what we knew it would be . . . breathtakingly amazing.
For a group of five people who have an intense interest in music, production, drama, sound, lights, video, and performance, we were especially captivated by every single detail, large and small. Without equivocation, I would say that it is the best show I have ever seen. Beyond words incredible. Spine-tinglingly, tear-producingly incredible.
After the last note had sounded, we ladies posed for a picture.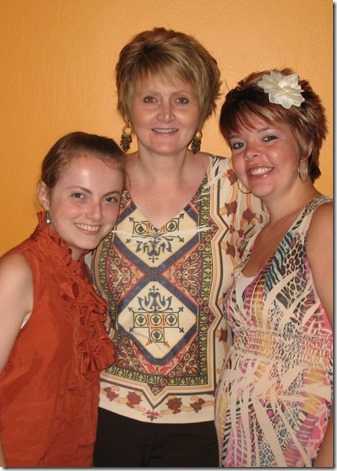 And then, before we even knew what was happening, some riffraff just wandered right up to us wearing crazy (borrowed) hats and asked if they could have their picture taken with us. What could we say?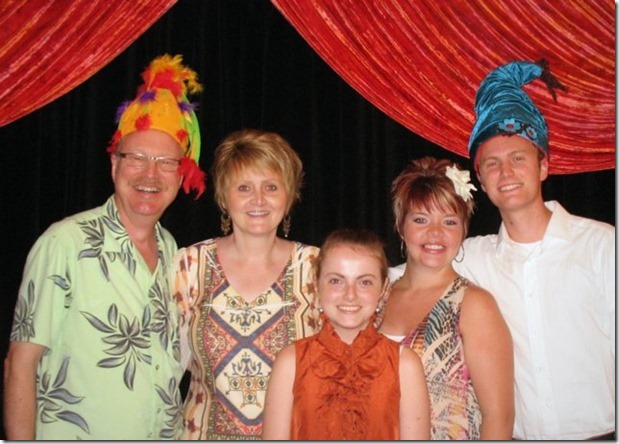 After the show, we three ladies and the riffraff drove a few miles to a fancy area of Orlando where there was a Cheesecake Factory inside a mall. We got some cheesecake and then sat outside under the palm trees, enjoying the balmy evening, the good company and the fabulous desserts.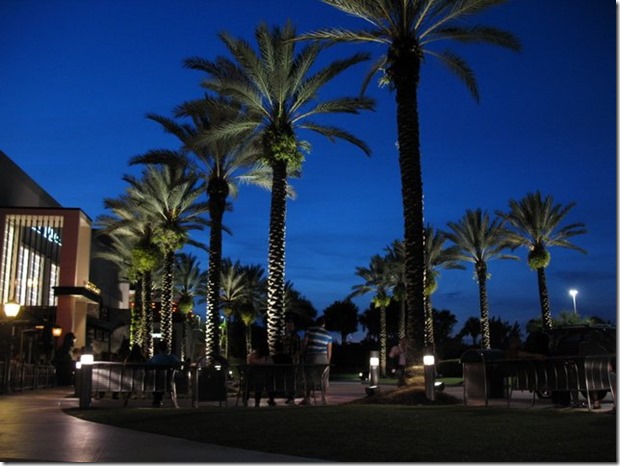 Such a memorable, incredible night and one which we won't forget for a long time.
In other news …
Saturday was Nathan and Meagan's Florida baby shower. I have plenty of pictures I'll share later on but here is a sneak peak.
Just to let you know how observant I am, I didn't even notice the significance of this set up until Meagan explained it to me. (I know she's hoping Noah gets his brains from his Grandpa Smith and not his Grandma Smith.)
But when I finally got it figured out? Huge smile.
Here it is:
Nathan PLUS Meagan . . .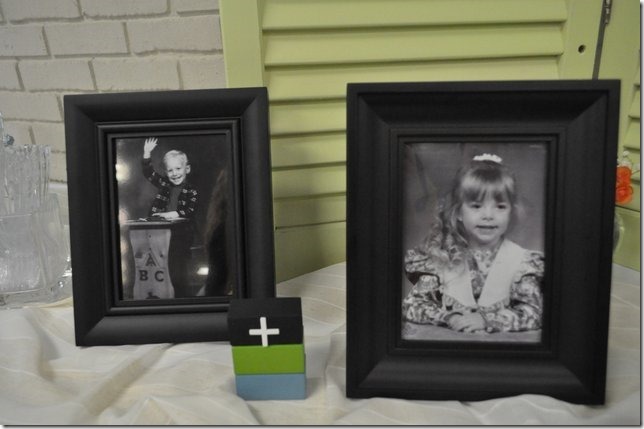 EQUALS Noah. (That's a sonogram picture near the fox, in case it's hard for you to see.)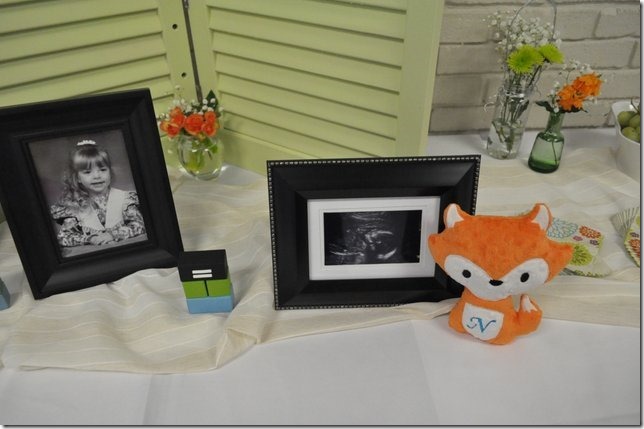 LOVE it.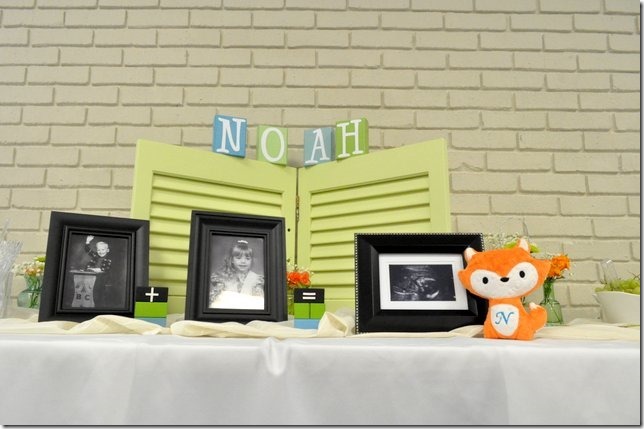 Today we have moved to Orlando for two days of a conference along with 10,000 other attendees. And then we will pick up our sweet doggie from where she's being boarded and point the van back in the direction of North Carolina and home.
More soon . . .