Last week, after all of us had finished opening our Christmas presents, Steve walked over and handed me a piece of paper, a piece of paper that could only mean one thing:  a scavenger hunt was about to be afoot. 
Which puzzled me, rather.
I couldn't remember asking for anything that was scavenger hunt-worthy.

But who am I to argue with such an invitation?  I entered merrily into the mystery and after traipsing upstairs and down, outdoors and in, I was finally led to the door of this hall closet.  
I hesitated briefly before opening the door. Whatever could it be?  What could I have asked for in my jewelry/scarves/books wish list that could possibly bring me to this door?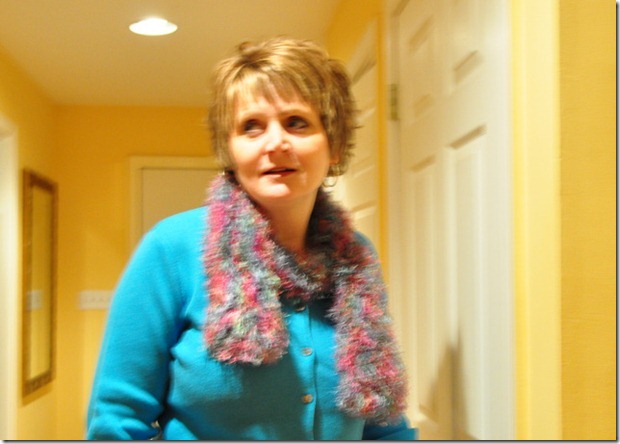 I opened it and peeked in.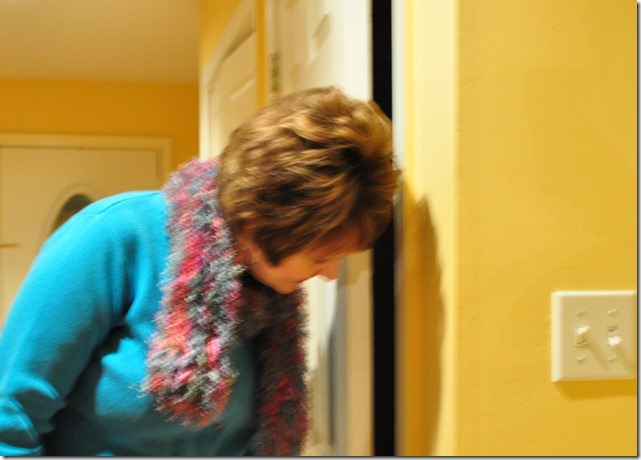 And saw this.  
A box.  A brown box.  A brown box of a fairly normal looking size.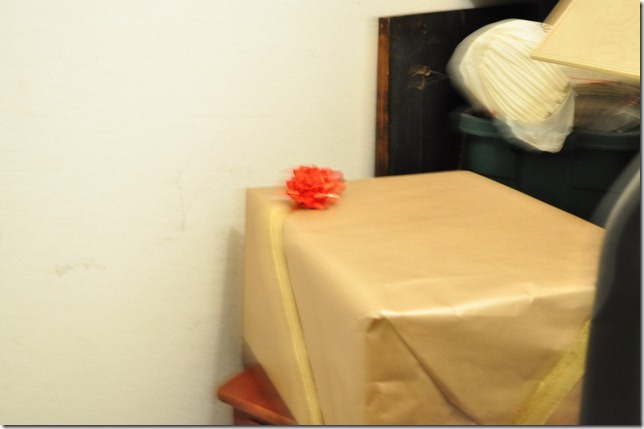 However, the normally sized brown box was so heavy I had to get Steve to carry it into the living room for me.  What could it possibly be so medium-ish but so exceedingly heavy?
I was about to find out.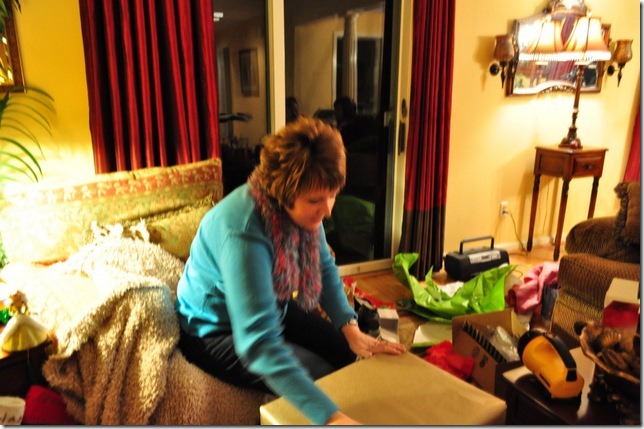 I ripped . . .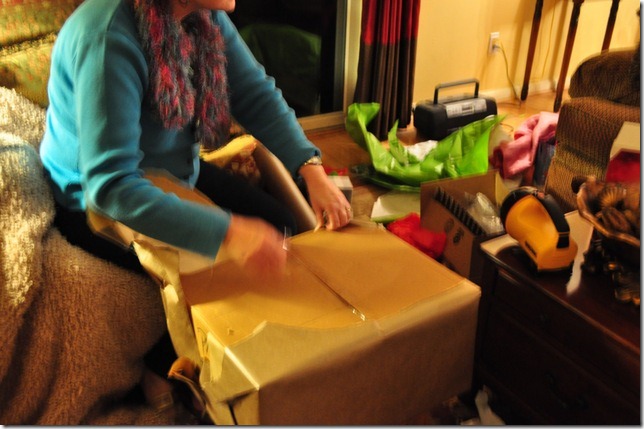 and tore.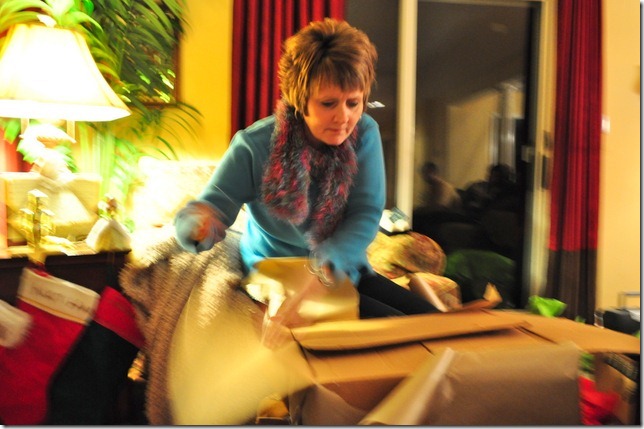 And when I was done, I discovered something that made me smile . . .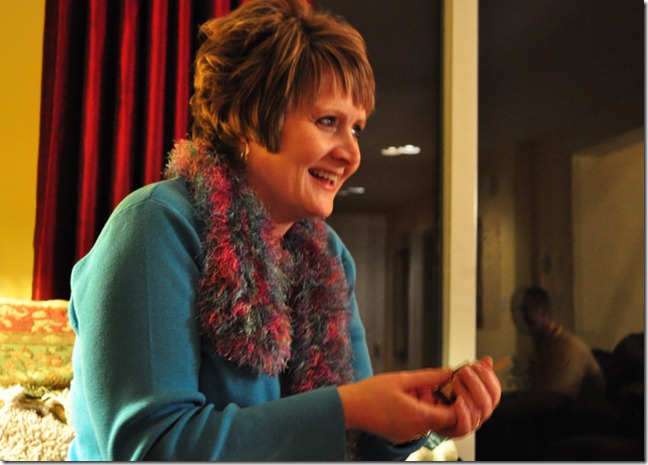 really, really big.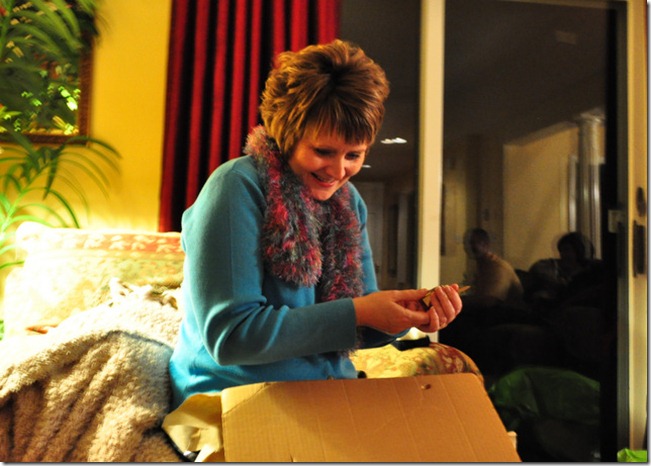 Just what was the Mystery Gift?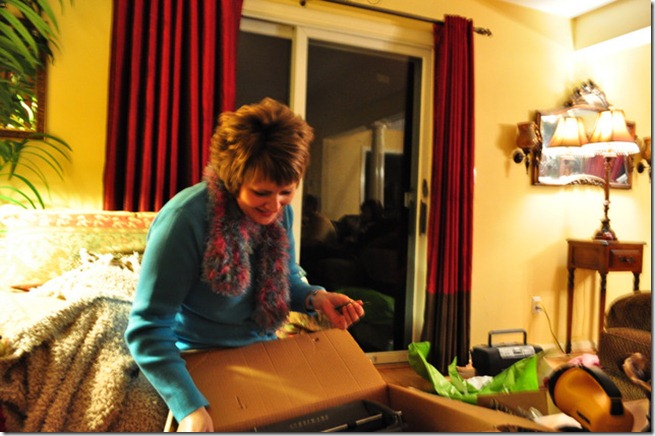 It was this!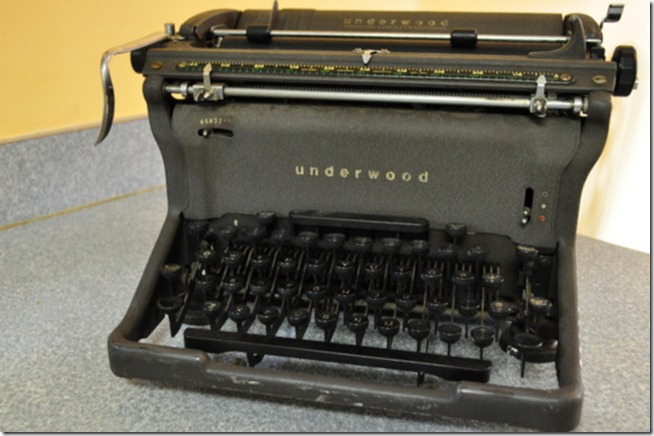 A typewriter!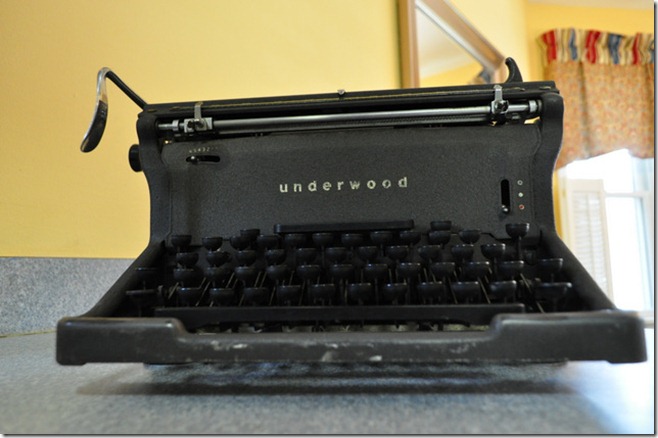 An antique typewriter!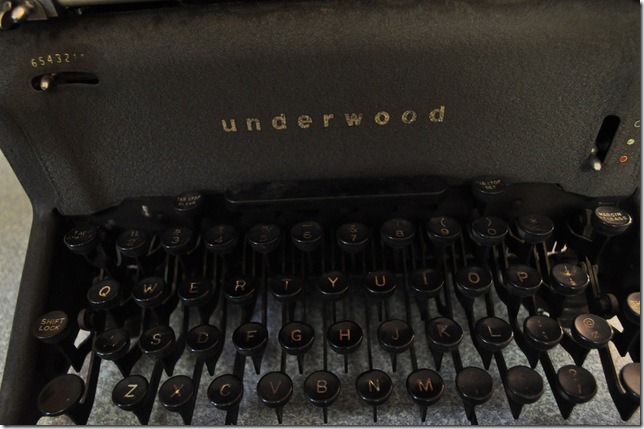 An Underwood antique typewriter!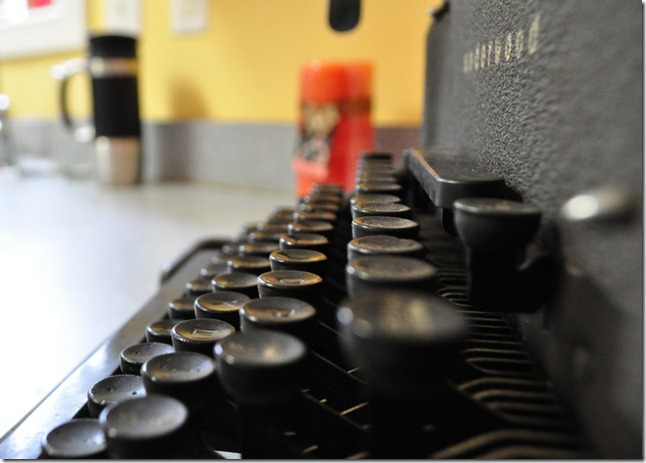 And just why did Steve happen to get a typewriter for me?
Well, I actually wrote here about the day I saw this very typewriter in a Goodwill store earlier this year.
At dinner that night, I raved on and on about it, but then added that I could never bring myself to pay the $60 asking price.
Well, do you know what my wonderful husband did that evening?  He got up from the table, secretly called the Goodwill, and asked them to hold the typewriter.  He then drove an hour round trip, purchased the typewriter and hid it in the attic in preparation for The Grand Presentation.
A  memory-laden, antique typewriter.  
A middle-aged, thoughtful husband.
Together they made my Christmas wonderful.