Since we already had Sarah's official birthday celebration (the Tea Party, which I will finish telling you about on Monday) we had just a small gathering at our house on her actual birthday. 
Miss Sarah, the Seventeen Year Old.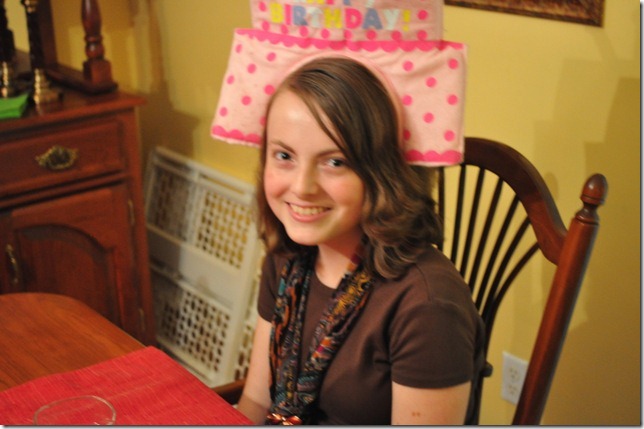 We invited Taylor and her family over to share the birthday cake with us.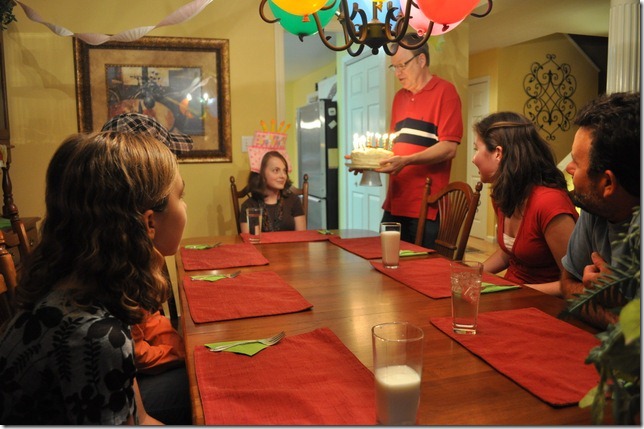 Later in the evening, Sarah opened her gifts.
Steve is the gift wrapper in our house; when he does it, they are neat, well organized, and color coordinated. When I do it, the gifts are thrown into bags and tissue paper is casually thrown into the bags after the gifts in a haphazardly sort of fashion. Wrapping gifts is not my gift.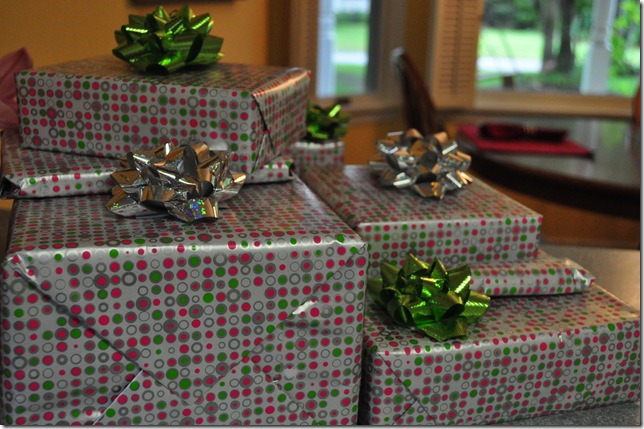 Here is something Sarah has always wanted–a box of butter!  (Steve is also gifted in the way he packages gifts–obviously, there was something in the box other than butter!)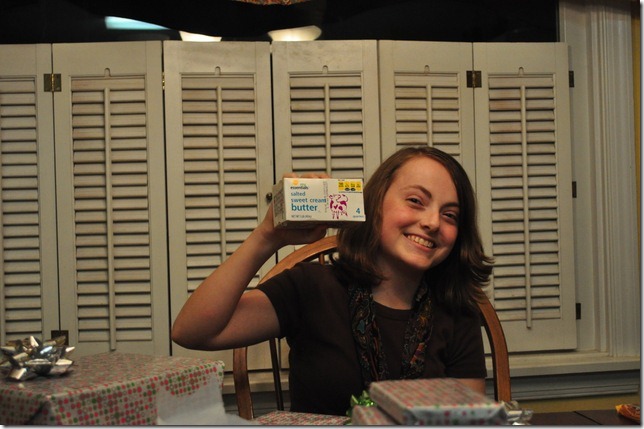 Speaking of creativity, he put a blouse (that I got from the thrift store) in an empty Kleenex box.  Nothing like keeping the giftee guessing.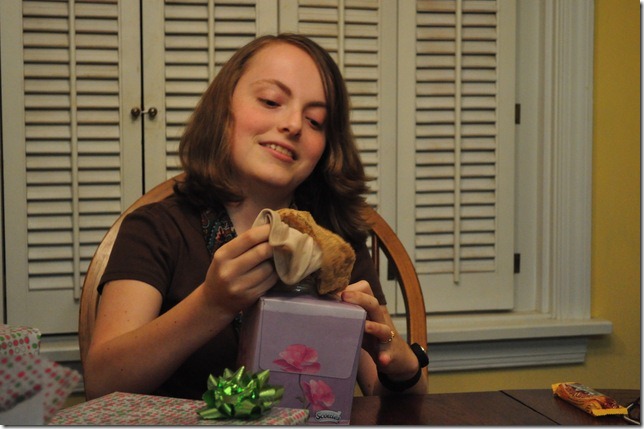 Another thrift store purchase that I knew my writerly daughter would love.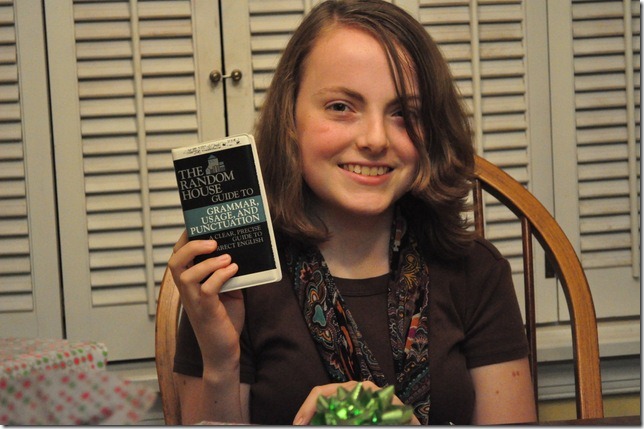 Her big present this year was a video camera which her Grandma and Grandpa Smith chipped in on.  Sarah wants to become more proficient at video editing and figured it would be helpful to have a video camera so she'd have something to edit!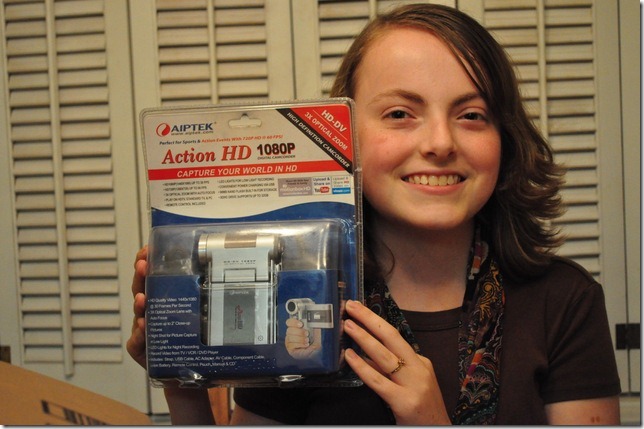 Seventeen.  I still can't believe it.  I'm so thankful for the gift her life is.