(Note: Nathan and Meagan don't have Internet at their apartment so it's a little hard to keep up with replying to comments. As always though, I love hearing from you, though!)
Our Florida Partying got off to a good start Tuesday night with a fabulous meal at Carrabbas. Some friends of ours gave Sarah a $50 gift card for an early birthday present and she generously contributed it toward a meal for the five of us.
After we were done eating, we lounged around in the seating area outside the restaurant just because we had nothing better to do and also because our nickname as a family is The Wild Florida Party Animals.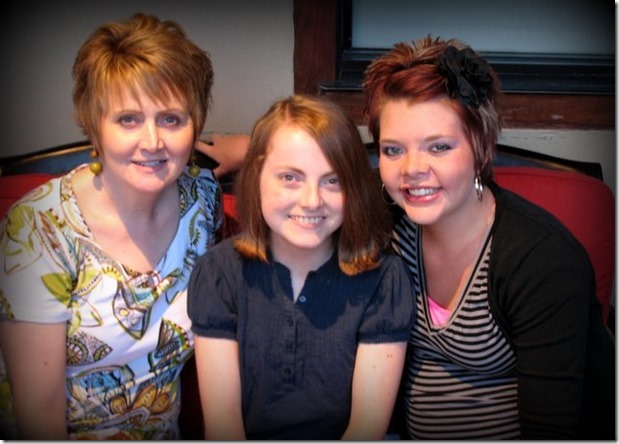 It always does my mama heart so much good to see Nathan. He is such a grown up man now and I'm so proud of him. But I must say I miss his little boy days and his little boy ways.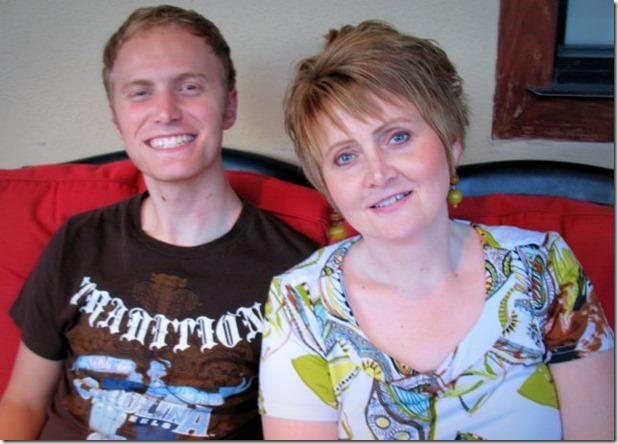 Of course in some ways, Nathan hasn't changed at all. He is still a goofball.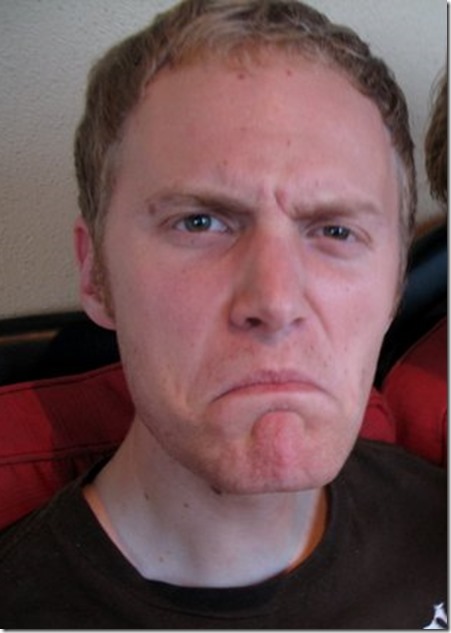 Nathan and Steve enjoy each others' company so much; they always look forward to those infrequent times when they get to hang out together. Last night they watched a Guy Movie together (so that Nathan could show off his Hi Def TV) and this morning they went out to breakfast. Sunday morning, they'll be playing together in the worship band at Nathan's church—Nathan on drums, Steve on bass.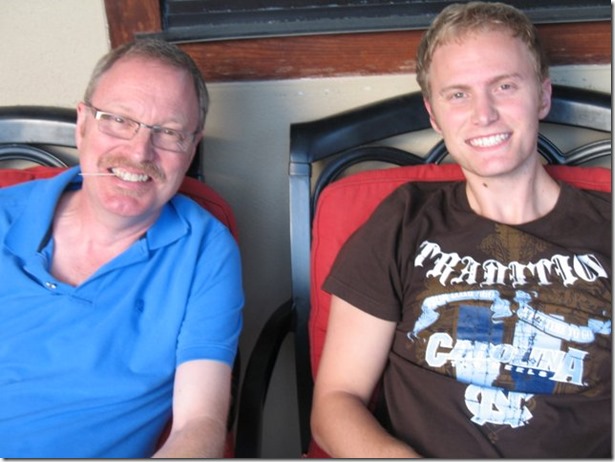 Here are the mama- and papa-to be! Aren't they just so cute?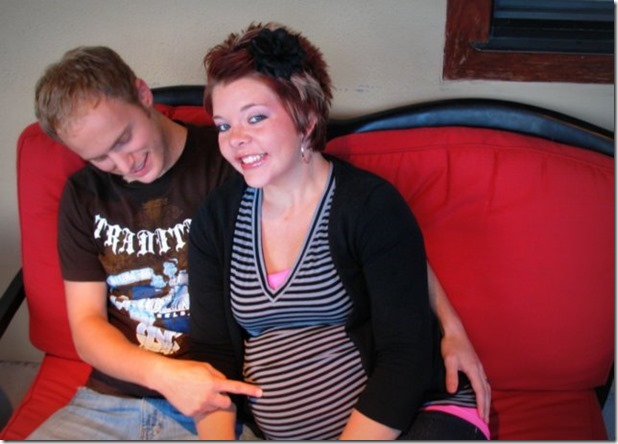 And here's the grandma-to-be, loving every minute of hanging out with all three of my kids.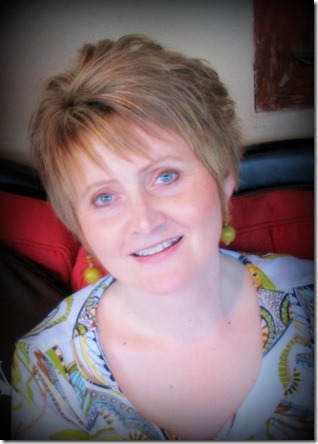 Yesterday, Nathan spent a few minutes showing us around his new work place. Not to brag or anything, but my son has a job that very few other people in this country are privileged to have. Why is that? Well, last week he actually had to taste test thirty different kinds of ice cream.
I am not even kidding. (Where was I when that job was handed out?)
Actually, the majority of his job is very important (testing dairy products for E. Coli, bacteria, etc.) but part of his job description really and truly does involve tasting ice cream.
Today we had free tickets to LEGOLAND; we just got back a few minutes ago. I have all sorts of pictures to share, one of which makes me laugh out loud every single time I look at it. It is truly priceless.
You know, as I just read back over this post, it occurred to me that we don't take the most exciting vacations on earth but oh well! We're having fun, we're relaxing and we're enjoying family. That's what counts!
This is the Florida Party Animal,signing off.