Before Sarah's prom last week, her friend Taylor came over to set her hair. When she was done, Sarah unearthed an old bandanna and wore it over the pin curls for several hours.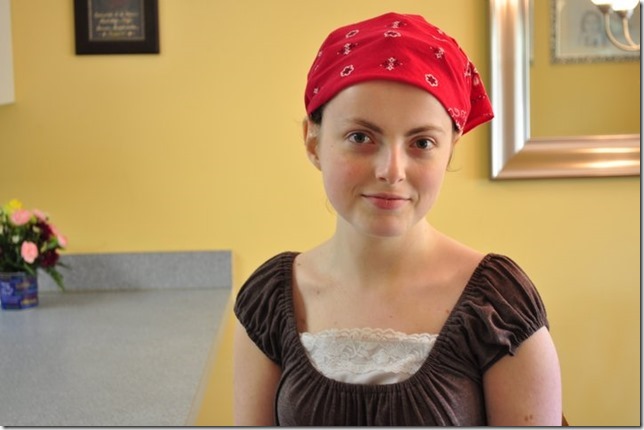 I wasn't the only one . . .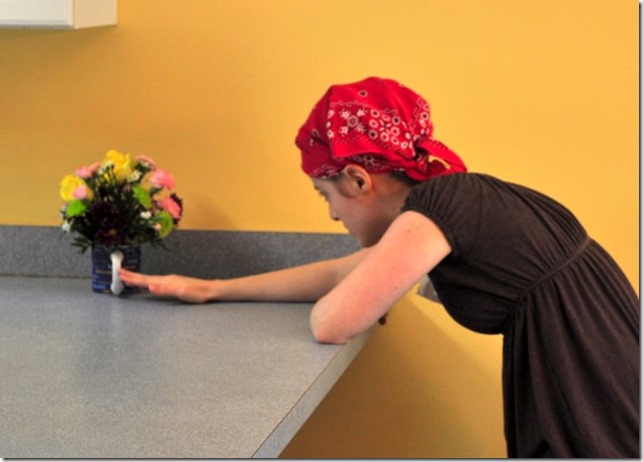 who looked at that bandanna-ed girl and thought about . . .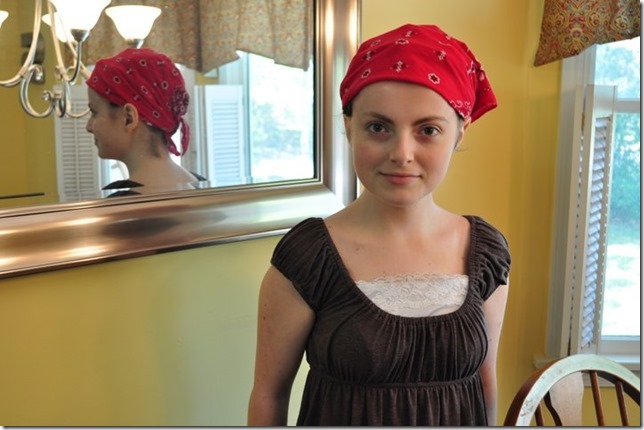 cancer.
It was also on Steve's mind. In fact, he somberly told me, "When I first caught a glimpse of her wearing that bandanna, I thought that this is what she would look like if the cancer ever came back."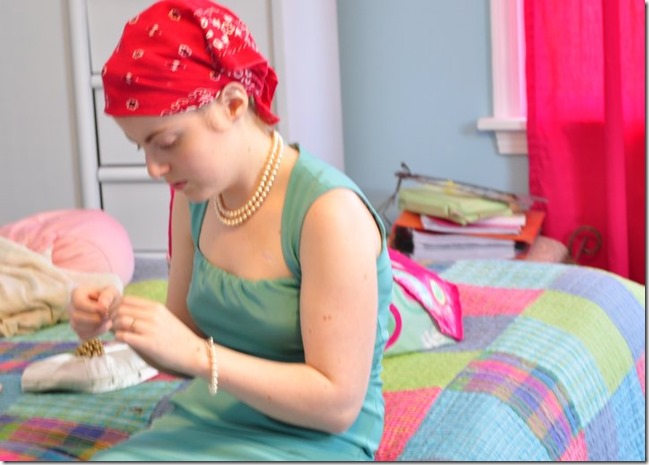 When I asked Sarah, she said basically the same thing.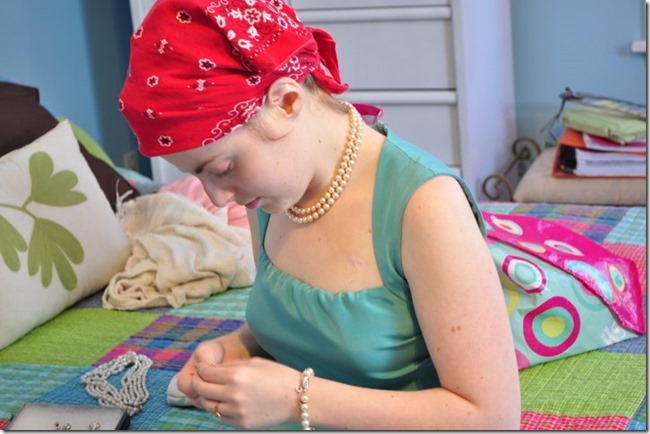 She was startled to see the memory of cancer staring back at her from the mirror.
When Sarah's hair was released from the bandanna and brushed into beauty, I sent her off to the prom. As I did, I thought of all the moms of all the daughters who didn't get the chance to play with hairstyles and shop for a dress because of cancer.
And I was sad.
Although I am so thankful for this woman child of mine who's been blessed to live these extra years . . .
I can't help but think back to those days when she was a skinny, bald, beautiful child who loved to smile and loved to dance—even though there was no promise that she would survive even one more year.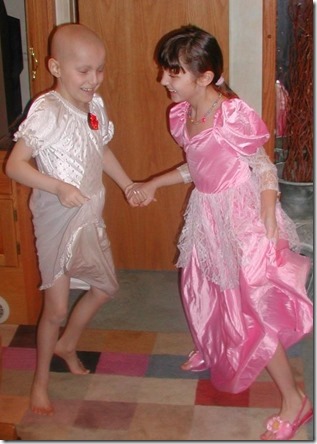 I'm grateful for the times my baby has chosen to dance, even in the shadow of death.
And I'm sad for each mom and dad who saw their dancing child taken away too soon.
It's a lesson for you. A lesson for me. Our years are short. The future isn't guaranteed.
Life is full of music.
Shall we dance?
I want to mention that some neighbors of ours (about 15 minutes up on the beach) are going through a very rough time right now. Nathan Lawrenson is the music minister at a local church and his wife,Trish, is in ICU at Duke, fighting for her life, waiting for lungs to become available. We have met them a couple of times at various church functions and they are a wonderful, dear couple. Here is the link to his blog.