You can tell a person lives in the South when they take pictures of . . . .
snow!
It's true. When snow pays a visit to our southern town by the sea—well, it's a pretty big deal.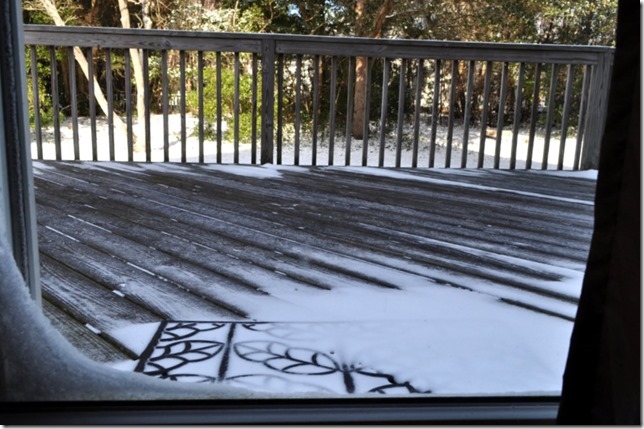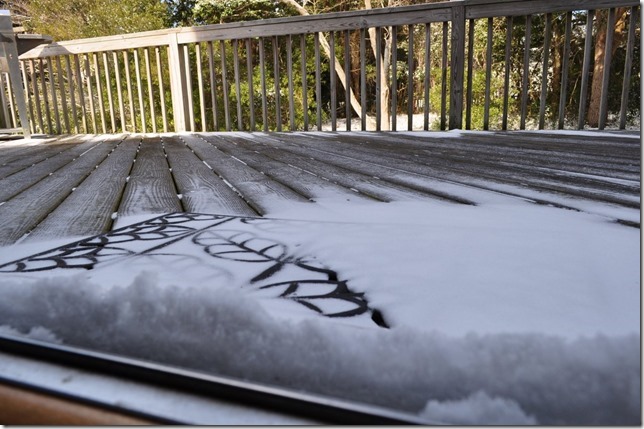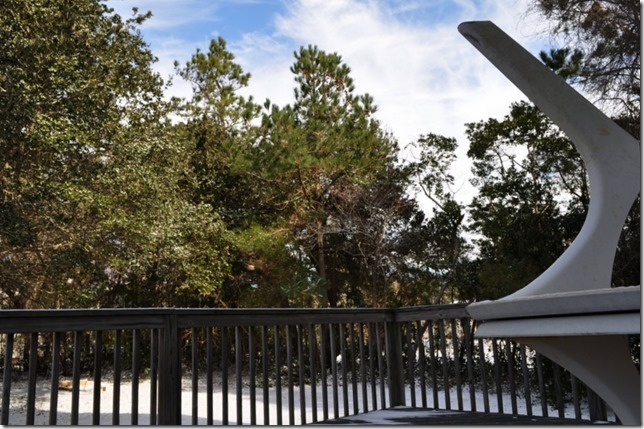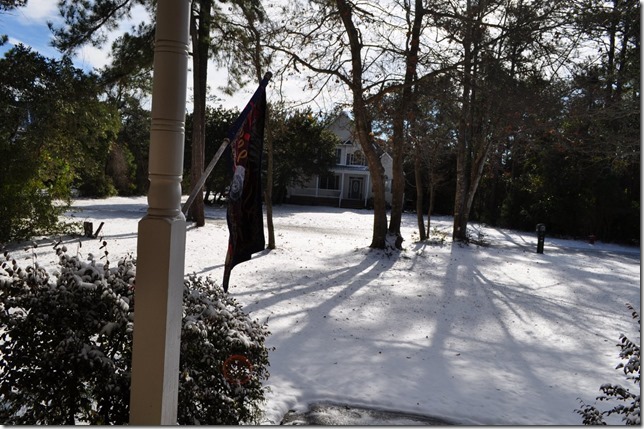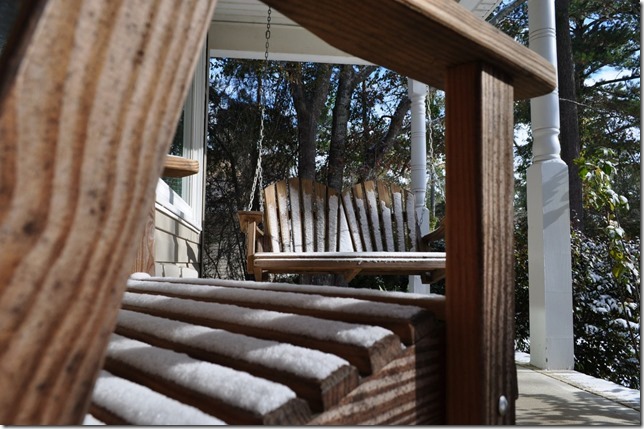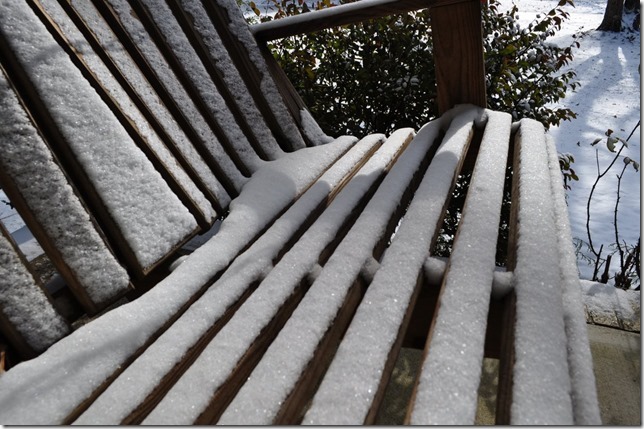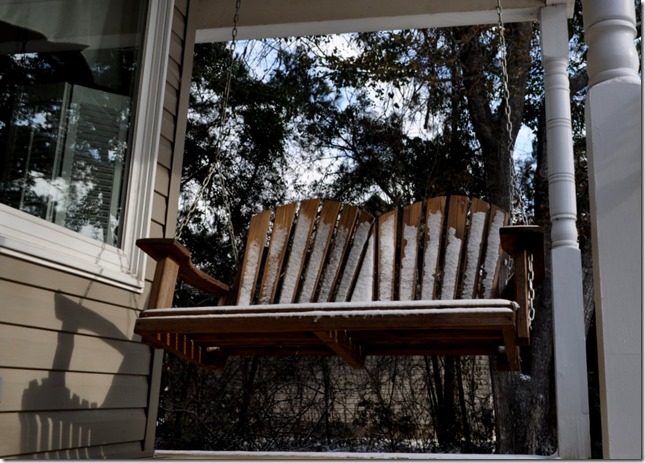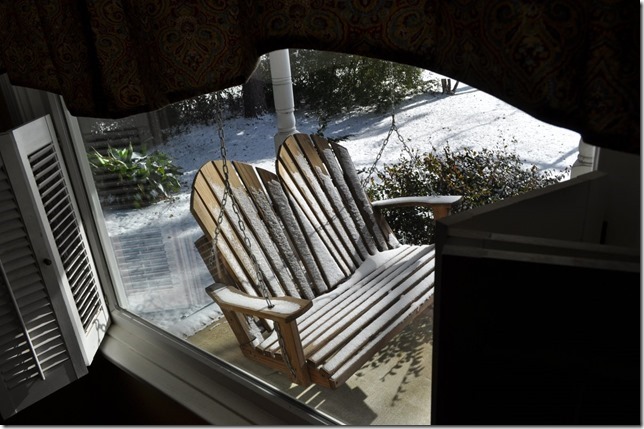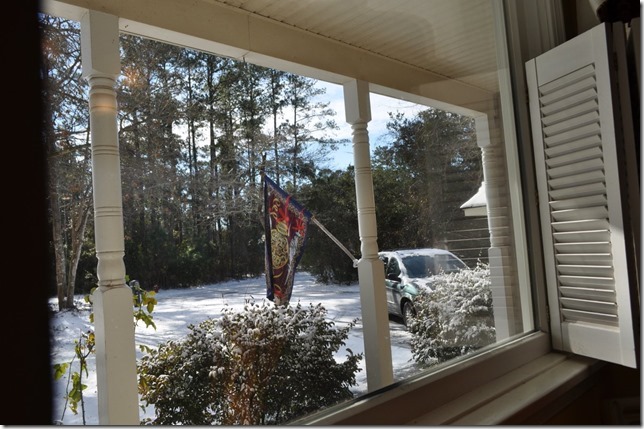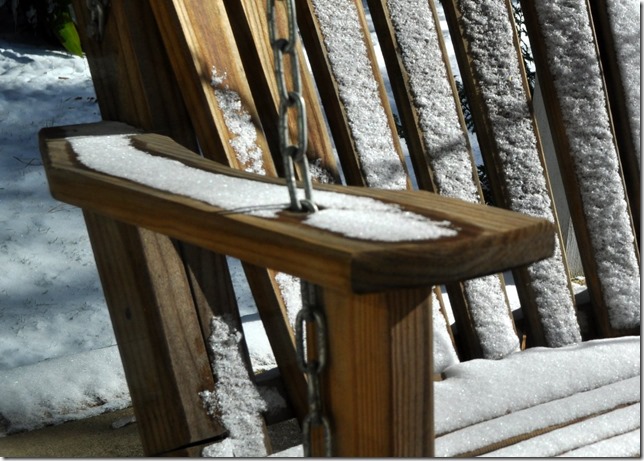 And may I just say that although so many of us get to hunker down and enjoy the beauty of the snow from the warmth of our homes and/or offices, I want to say thank you to those who don't have that option.
Law enforcement personnel, medical folks, power company workers, in addition to many others–please know how much you are appreciated by those of us who have the privilege of closing the door on the storm, putting on slippers and pouring a second cup of tea.
For your diligence and for your hard work–we are grateful.