I keep hearing all sorts of stories about how wonderful Snowy (my Predecessor) was.  He was outgoing, he was funny, he was full of spirit, he was cute . . . yadda, yadda, yadda. 
Can't a girl get a little break from all those Snowy Stories? I mean, really?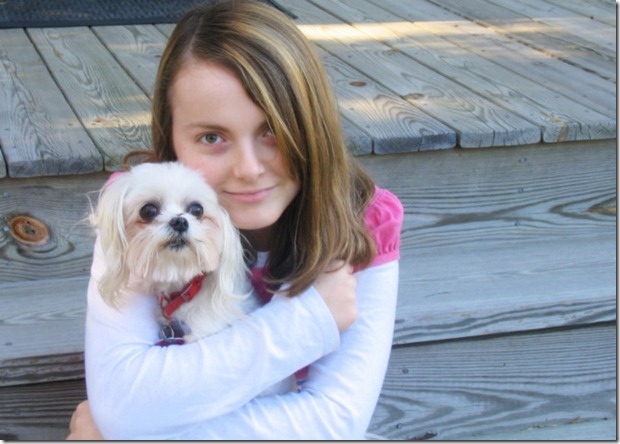 Well.  In order to send Snowy's stories packing, I did something today that will serve to put my Predecessor and all his amazing, wonderful accomplishments into the background pages of  the Smith Family Lore book.
 Today . . .
I took my sister to school . . .
just like said Predecessor used to do.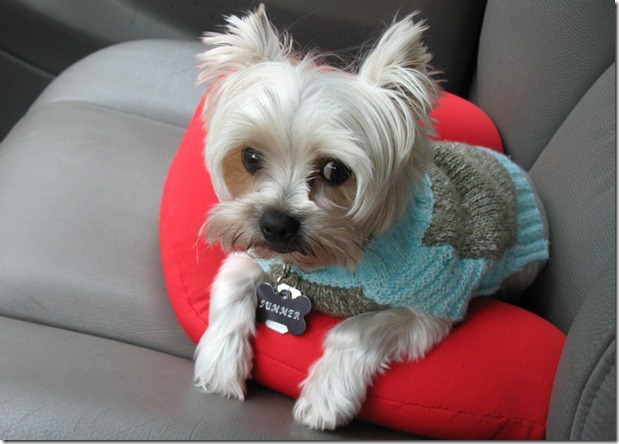 However, from what I've heard on the grapevine . . .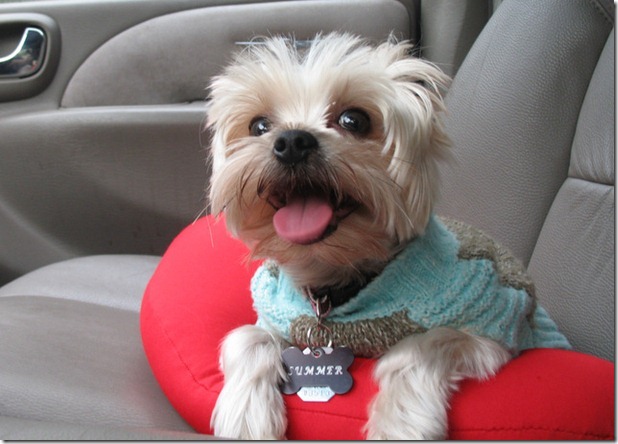 Snowy was always a naughty boy on the way home from school . . .
and liked to run all over the car . . .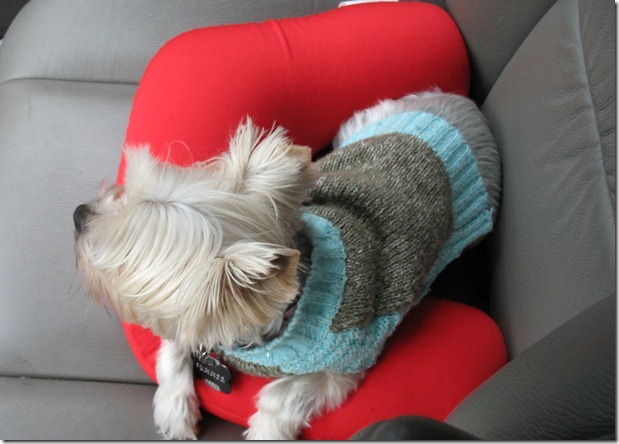 searching out miscellaneous treats to eat.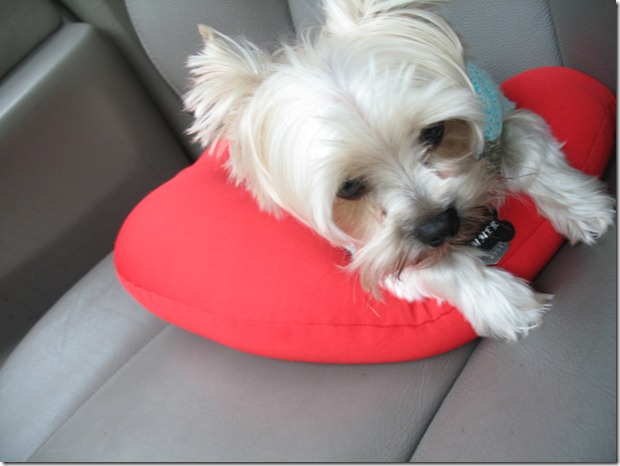 But on today's trip? I was the very picture of grace and decorum and I stayed on my little pillow . . .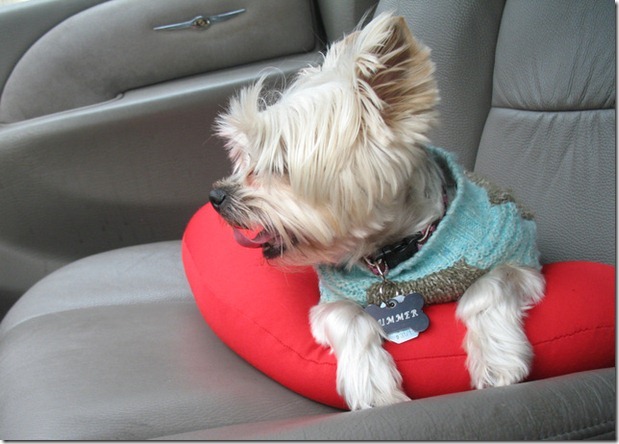 for the whole trip home.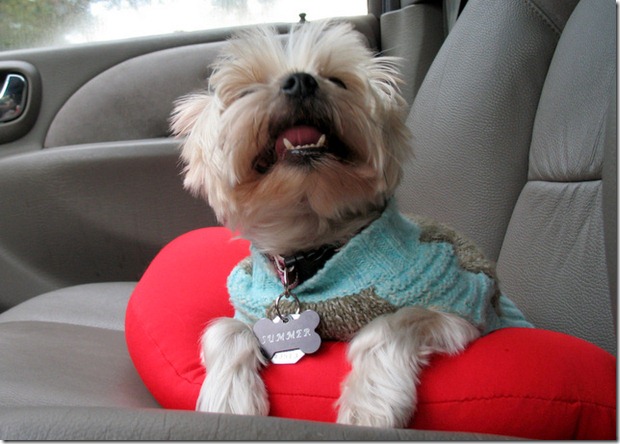 Take THAT, Mr. Predecessor!