Looks like I spoke a little too soon when I said the worst of the storm was behind us.  From what I'm hearing now, we are expecting a storm surge at about 8 pm tonight that will turn a lot of sodden, half flooded areas into real floods.
Here is what downtown Manteo looked like this afternoon; a storm surge from the nearby sound is not going to do it much good.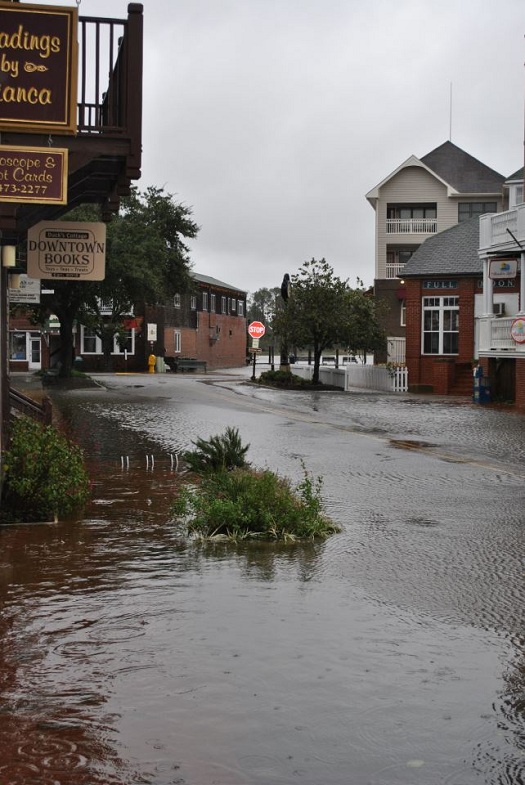 (photo by Mike Campbell)
There will be a curfew in effect at 7 pm tonight so that no one except emergency people are out and about when the surge hits.  I've heard several emergency sirens go off this afternoon; in fact, there's another one going off right now. I'm still at work but I think this would be a good time for me to head home and for us to batten down the hatches for what's coming. 
I'll keep you in touch and remember–if you are in the path of the storm as it moves to the north, if you get a chance, check in with us here and let us know how you're doing.   Thanks to those who have already left comments–it was so good to hear from you.