Well, of course the big news around here this week has been loads of snow; I think we got around 6-7 inches which fell over a layer of ice. Steve was on the road coming home from Charlotte when the freezing rain started so I was plenty nervous until he finally walked in the door just before dark. In a day and a half, he visited five hospital visits in three cities and covered 750 miles so he was extra tired and extra happy to be home safely
Yesterday, Steve and Sarah drove out to the beach to take a look at the strange sight of sand covered with snow.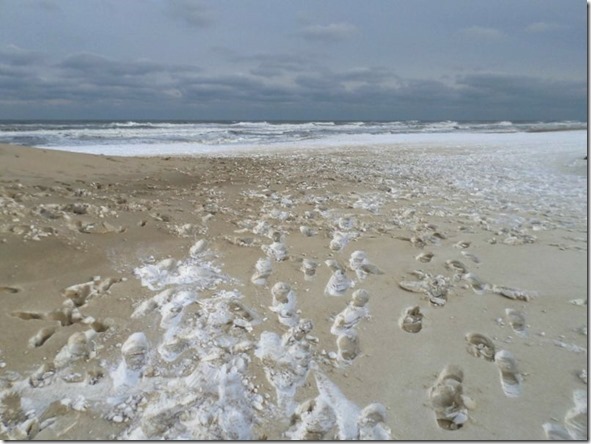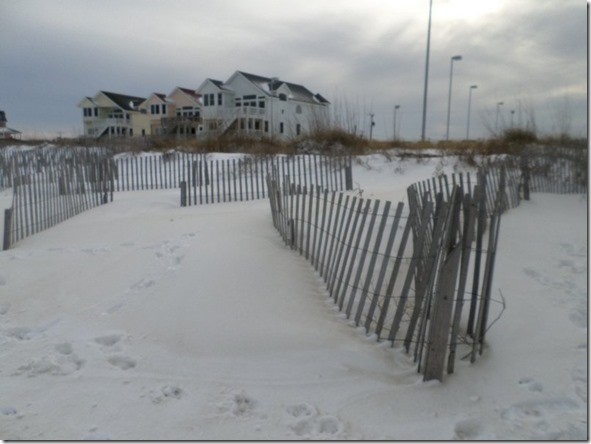 As I was looking at those cold, bleak vistas, it occurred to me that what probably all of us would love to see in the midst of a long winter is the Outer Banks in lovely, warm summertime! So here a few of my photos from balmier days.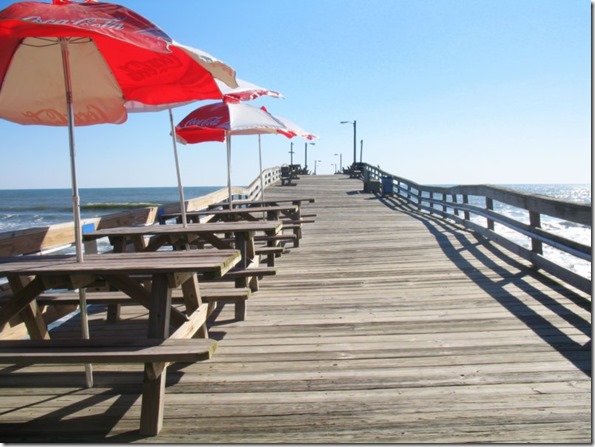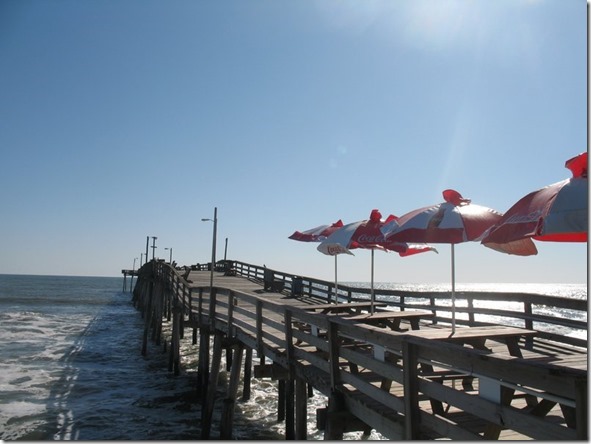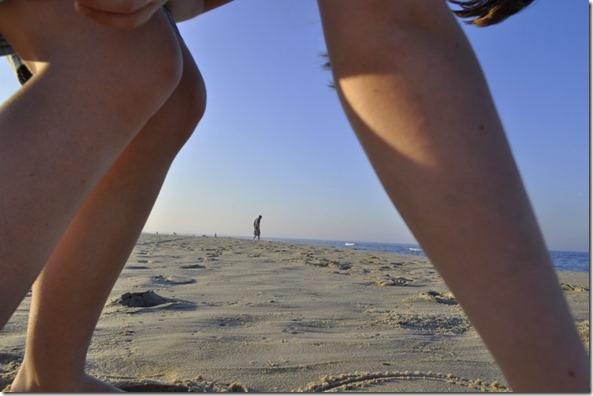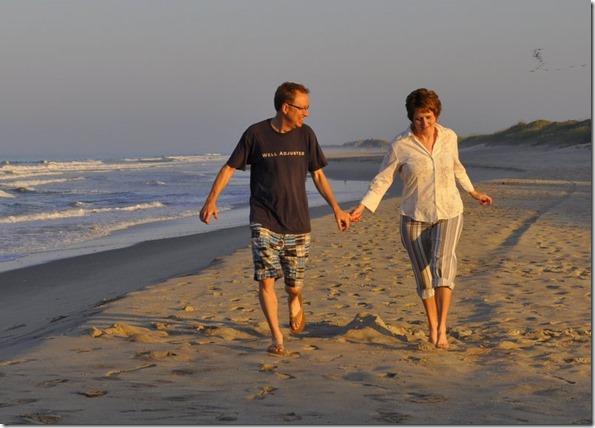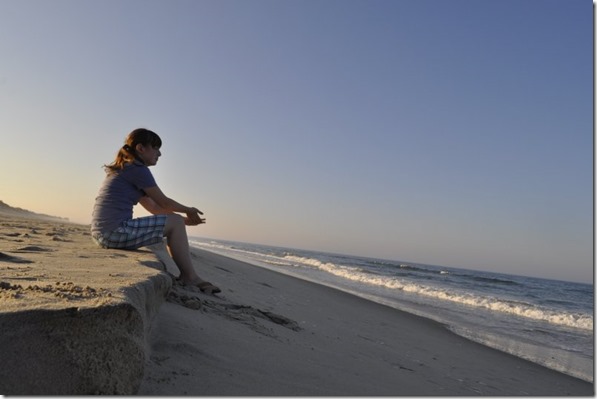 There now. Don't you feel better?
And speaking of pictures from the past . . .
I got to thinking that when Nathan and Meagan were home for Christmas, I posted some funny pictures that "didn't make the list" but I'm not sure if I ever posted any of the the real pictures.
So here are a few.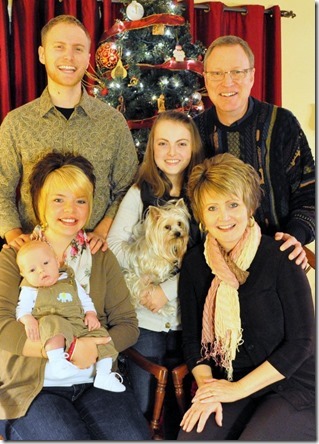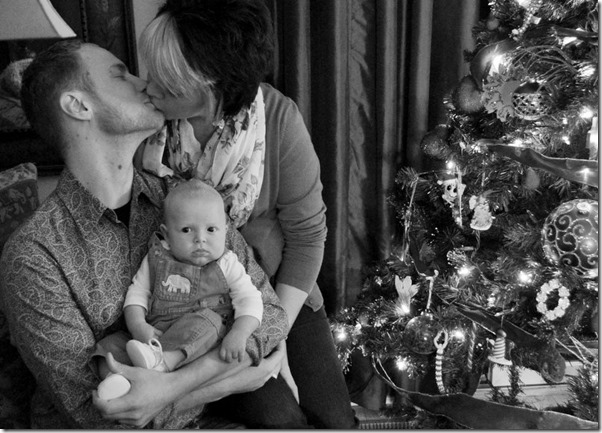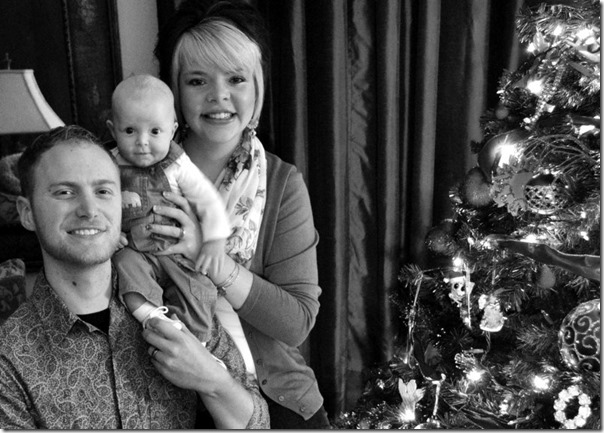 Meagan is such a terrific wife and mother and a blessing to our entire family.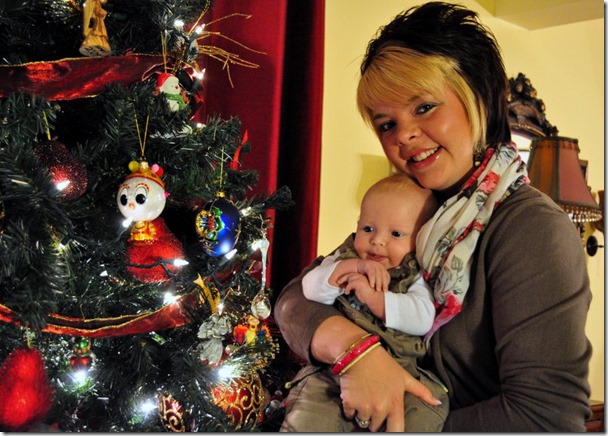 And her smile is infectious!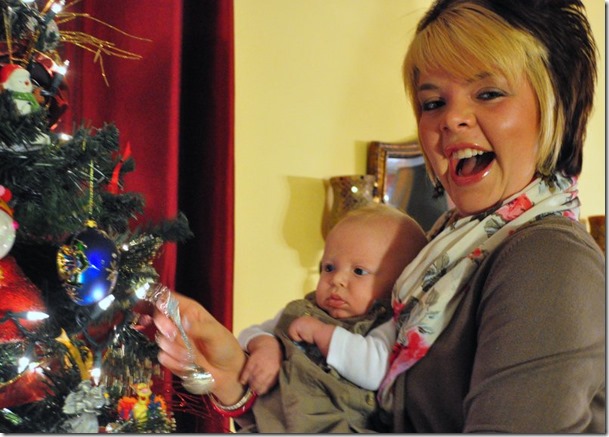 I guess Noah comes by it naturally.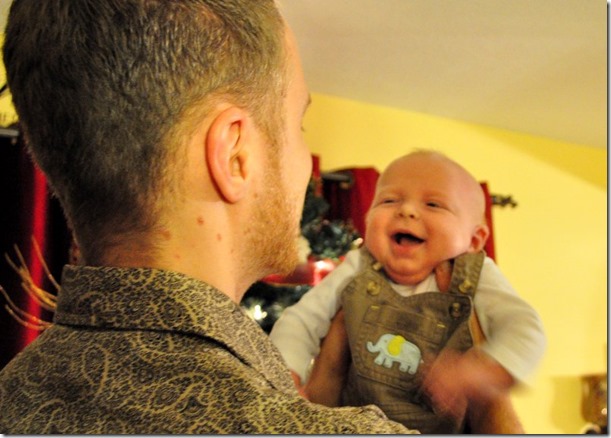 Still can't believe my son has a son of his own. . .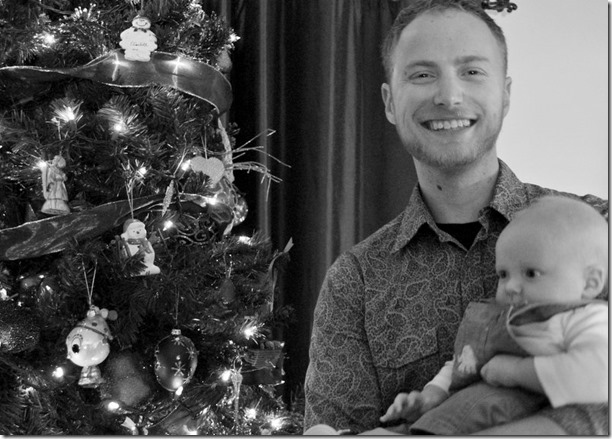 whom he utterly adores.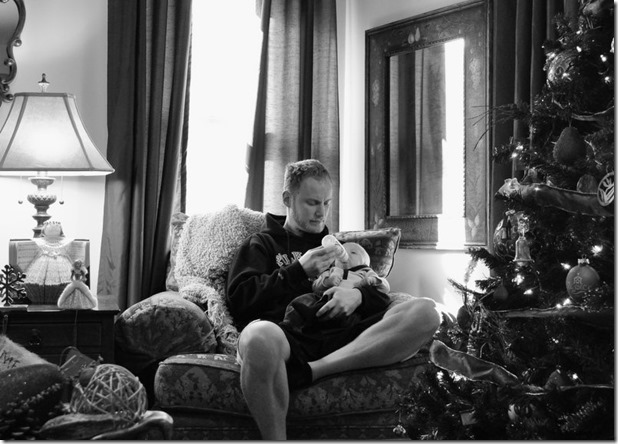 There was another picture I forgot to post from our Christmas visit with Steve's parents—but first a little history.
When Nathan was born (a couple weeks early) we didn't have everything completely ready for him. We stayed with Steve's parents a little while and since we didn't have a crib set up, we did the next best thing: we put Nathan in the dresser drawer in the guest room where he slept quite splendidly!
So. When we were at Ken and Vernie's house for Christmas, we couldn't resist taking another photo of another baby in the very same dresser . . . twenty four years after the first baby slept there.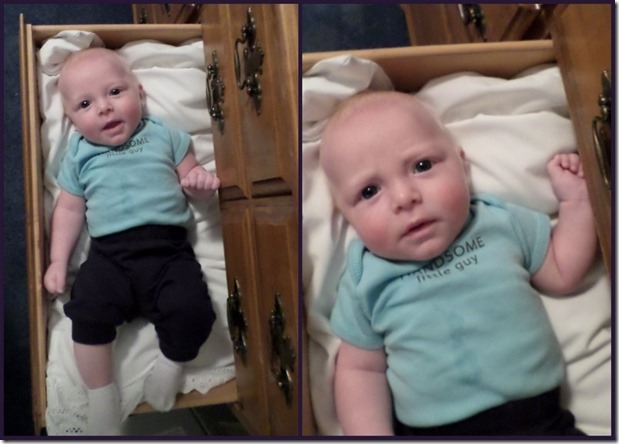 Here he is asleep, back at our house. Nothing sweeter than a sleeping baby.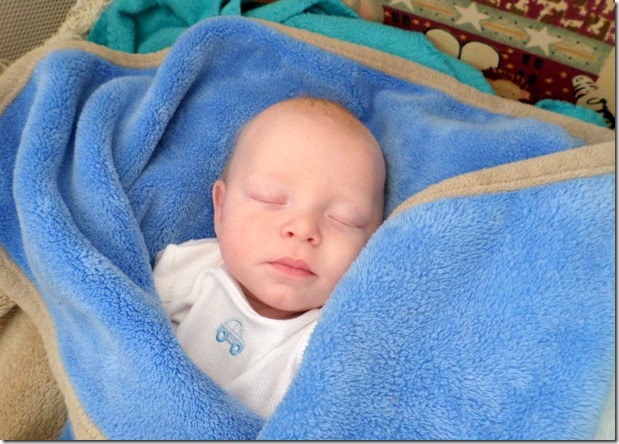 And the last photo? An Oatmeal Buffet!
One Sunday evening during Nathan and Meagan's visit, we'd had a big lunch after church and so none of us really wanted a huge meal for dinner; however, we are still just a little hungry. I started rummaging through my Mom Brain for ideas and suddenly came up with the idea of an Oatmeal Buffet. (I'm a great proponent of breakfast for dinner.)
I made a big pot of oatmeal and we all went down the line and put on our favorite ingredients from a line up of milk, yogurt, Craisins, Nutella, peanut butter, toasted coconut, brown sugar, homemade granola, cinnamon, and pecans.
Yummy. Easy. Quick. Give it a try–a perfect light meal for a cold, snowy day.