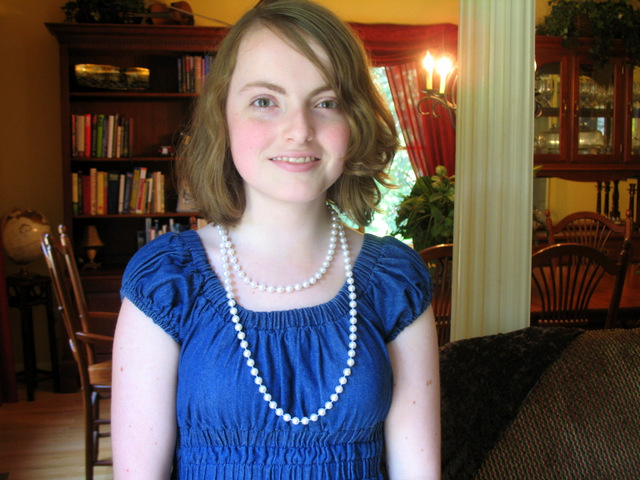 Tomorrow morning, Sarah and I will hit the road at 5:30 am and drive five hours to the University of North Carolina in Wilmington.  And when we arrive?  I will drop her off and she will stay there for a whole week!
Can you just imagine how scary it's gonna be for this mama to drive away with a daughter and a university in the same rear view mirror?  I'm probably going to need a copious quantity of Kleenex just to get off the campus. (More details about the university visit coming soon.)
Since I'm feeling a little kid lonely today, I spent a little time looking through some old family pictures and happened upon these shots of Nathan and Steve climbing Jockey's Ridge.   I took these pictures on Nathan's last visit home before he got married, so they are imbued with an extra potent poignancy.
Can you tell the two of them enjoy each others' company just a little?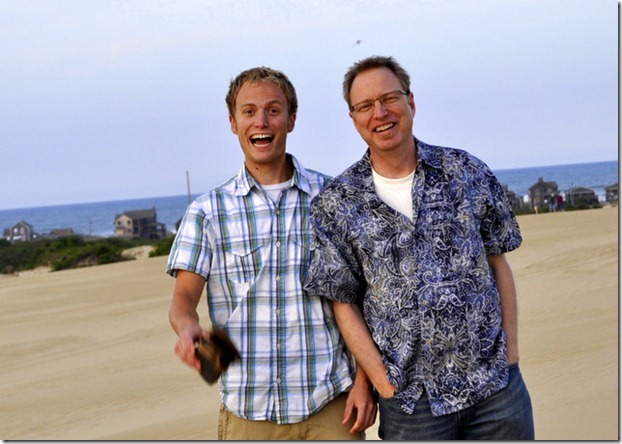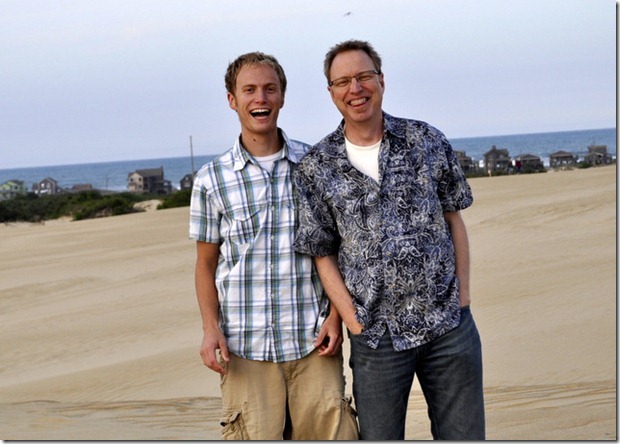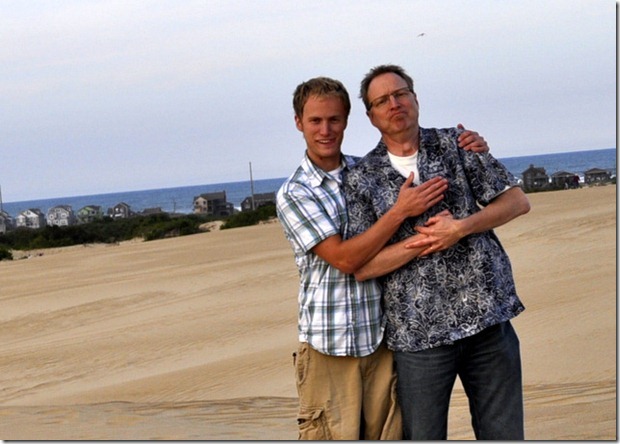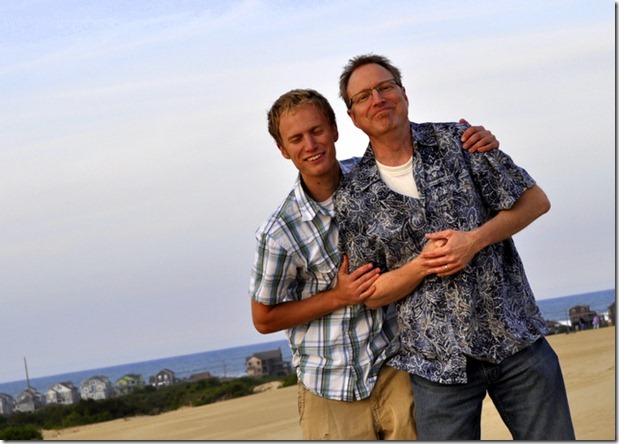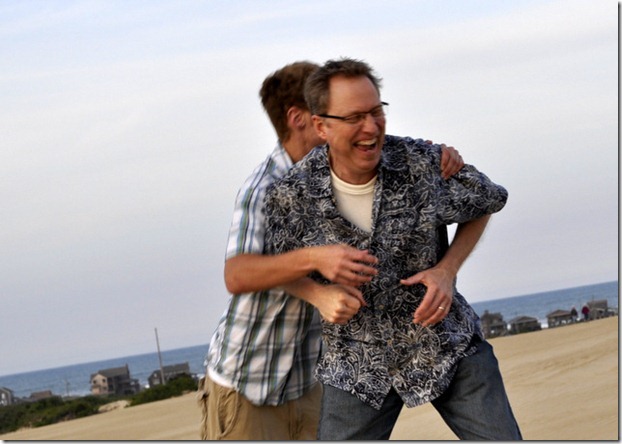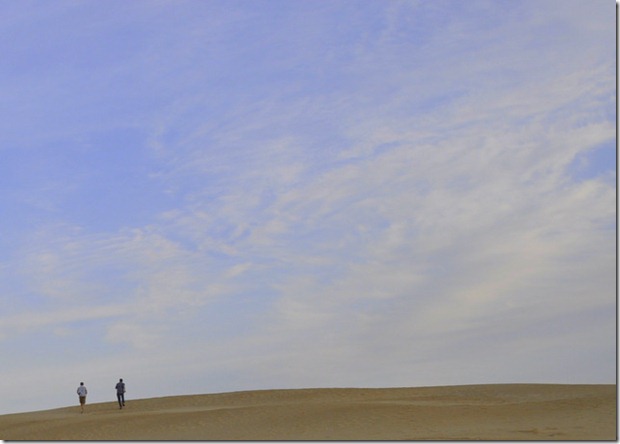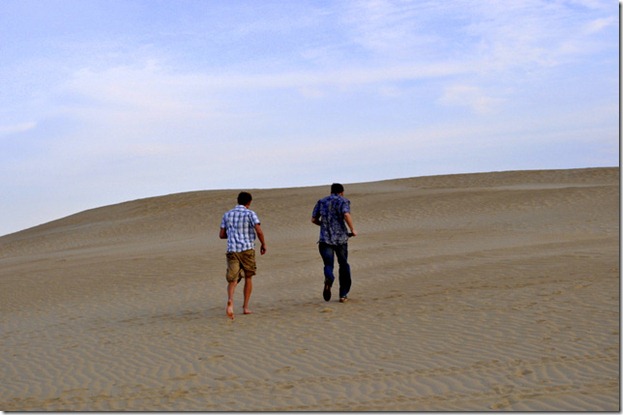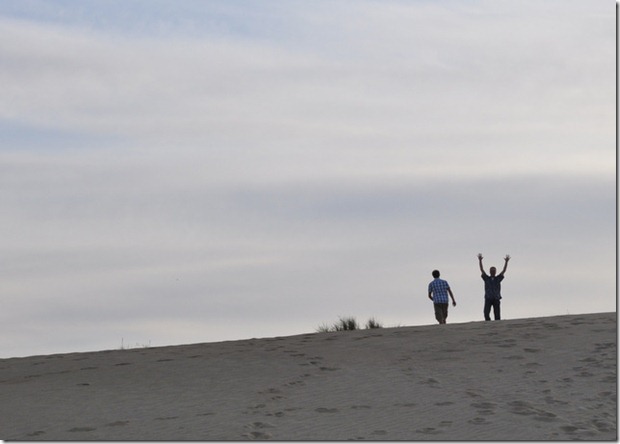 It's especially hard to believe that these pictures were taken back when Nathan was a single, college fella since he's about to celebrate his first wedding anniversary!
And how long will it be before I start writing about college and marriage topics that involve Sarah?
Not long.  Not very long, at all.
It seems to me that letting go is never over.  But loving the ones we let go is the best way to survive the experience, knowing that love gives freedom when the time is right.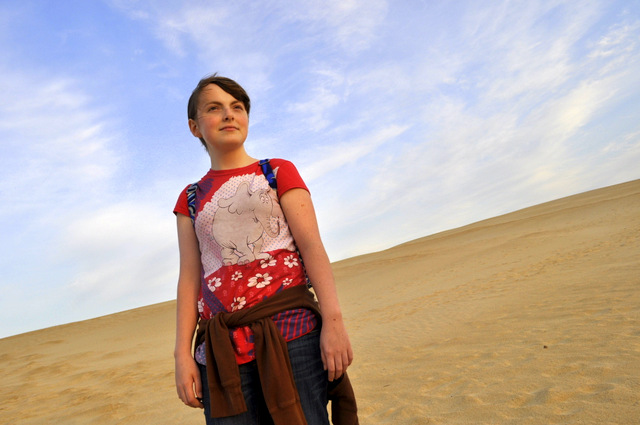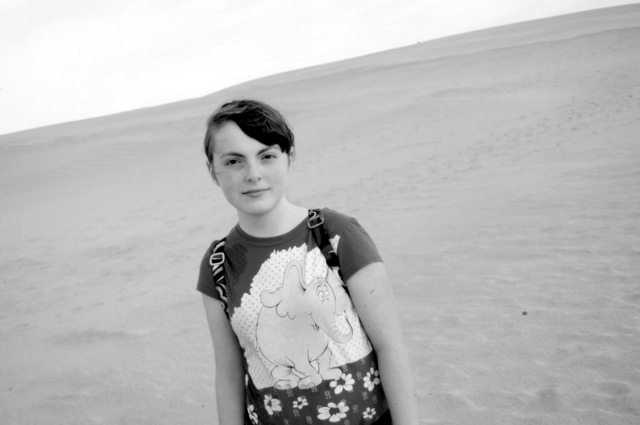 And now is the time for this little one of mine to fly.