Saturday was such a gorgeous spring day that Steve, Sarah and I decided to hop in the car and go riding. We ended up at Pea Island Wildlife Refuge, which is about 20 minutes from our house.
When we were done enjoying the lovely scenery, we walked . . . er . . . skipped back to the car.
Because after all–why would one walk when one can skip?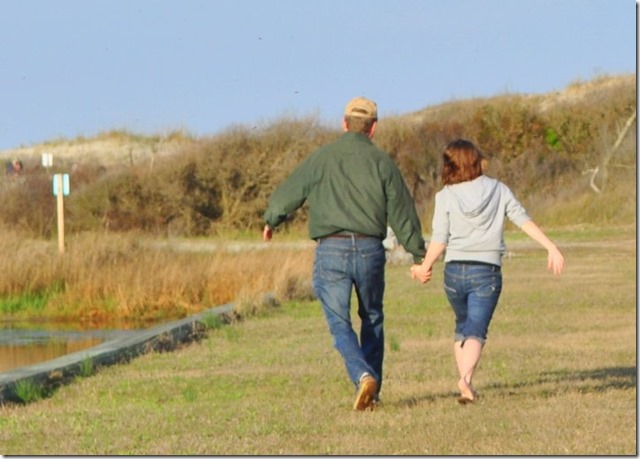 We turned the car back toward Oregon Inlet Bridge, which is one of the coolest bridges I've ever traveled over. Every time I cross it, I'm in awe of the engineering that went into building such a huge span over so much water.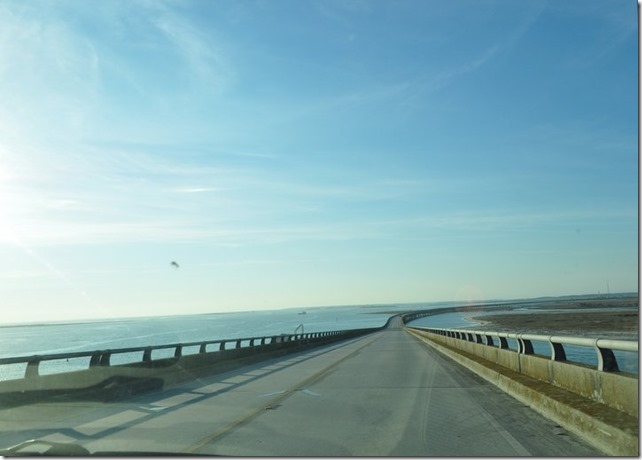 Here's a birds-eye view.
A couples miles after the bridge, we pulled over at an ocean access parking lot and took off across the dunes for an always exhilarating view of the sand, water and sky. It's a combination that never gets old.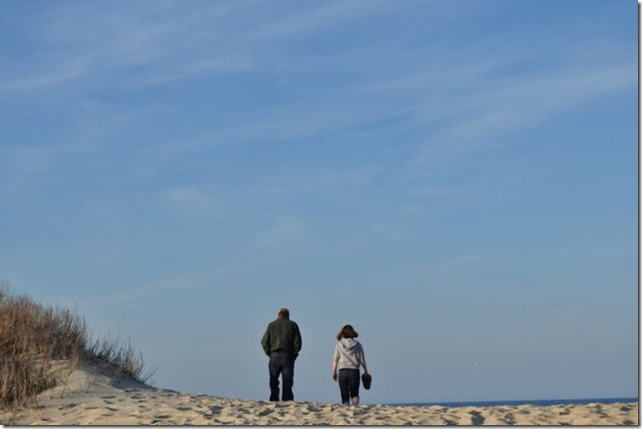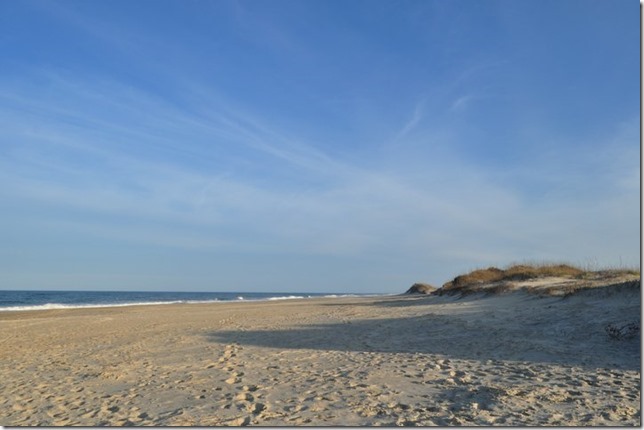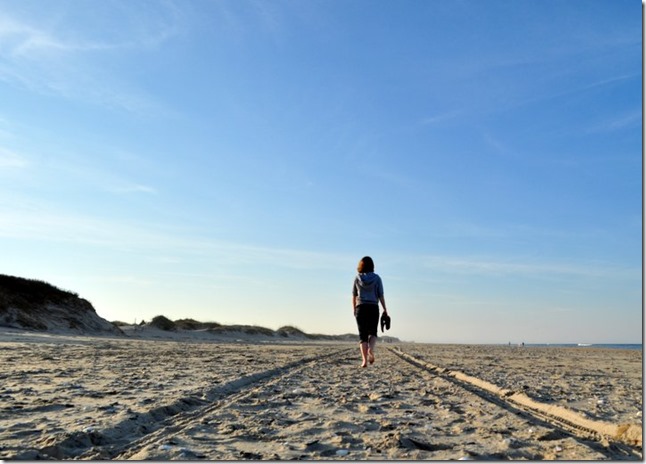 Sarah snapped a few shots of Steve and me.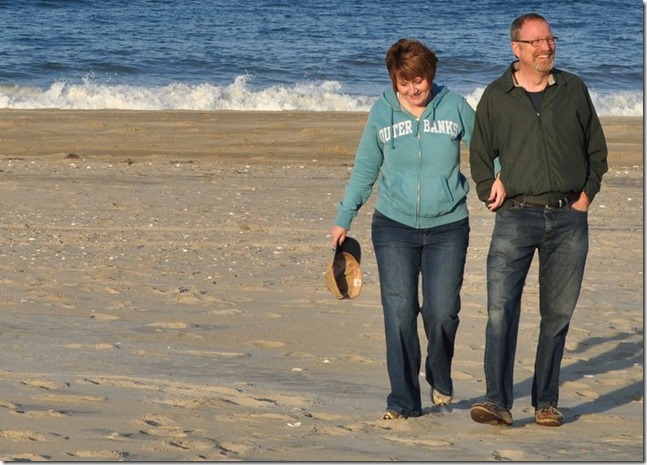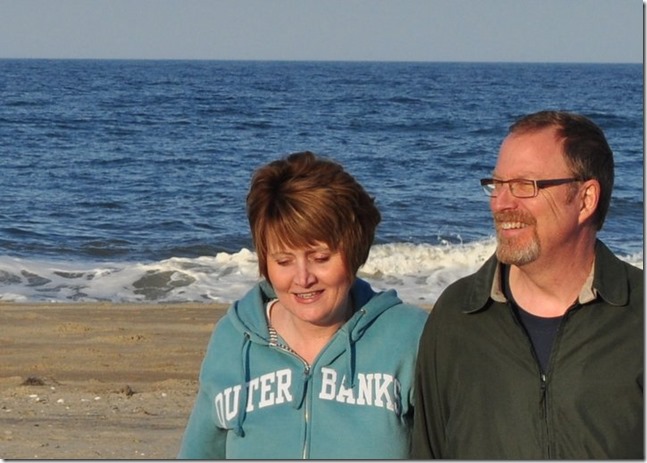 And then Steve got a few pictures of Sarah and me.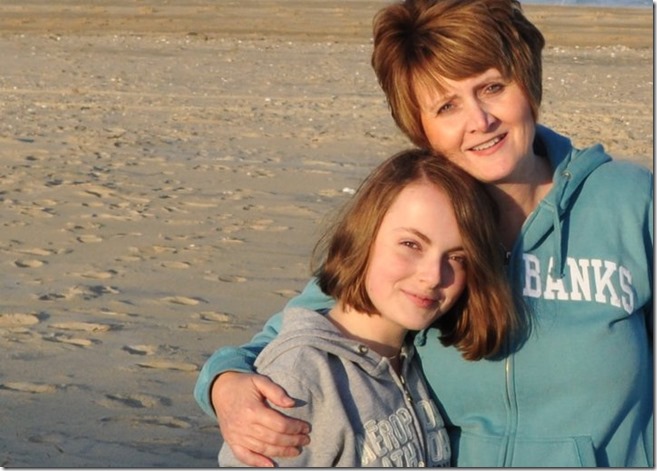 I'm so thankful for the gift of this lovely young lady in my life.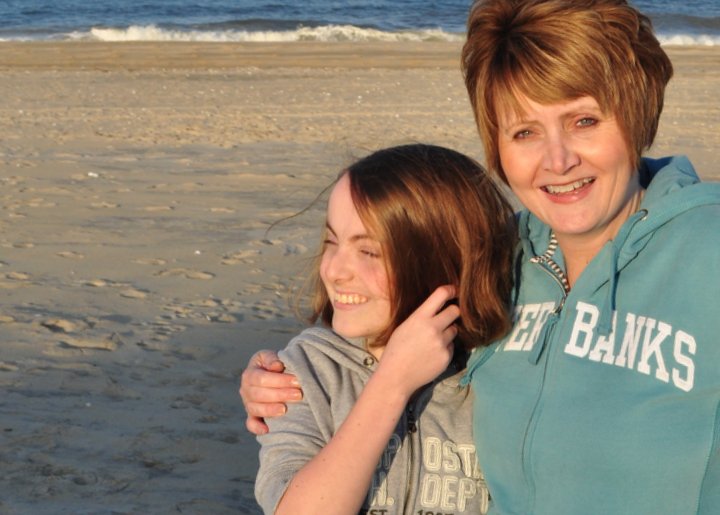 But you know what?
Even with all the splendor of the view, even with all the grand vistas of bridges and marshland and ocean, do you know what my favorite picture of the day was?
This one.
Yep. A little, lowly dandelion. A weed.
As I looked at the photo after we got home, I thought about how plucky and strong and exquisite that weed really is. And I thought about how often it is overlooked and stepped on and categorized as less than appealing.
But it's beautiful. It's a beautiful weed. And it's a reminder that we can find beauty everywhere– in unexpected places, in unexpected events, sometimes even in unexpected people.
And so while I truly enjoyed the magnificent beauty of everything I saw that sunny, Saturday afternoon, I'm especially grateful for the surprising beauty I saw in the lovely, lonely, intricacy of one single dandelion.