Yesterday Steve and I attended the wedding of a friend's daughter.
It was right on the water . . .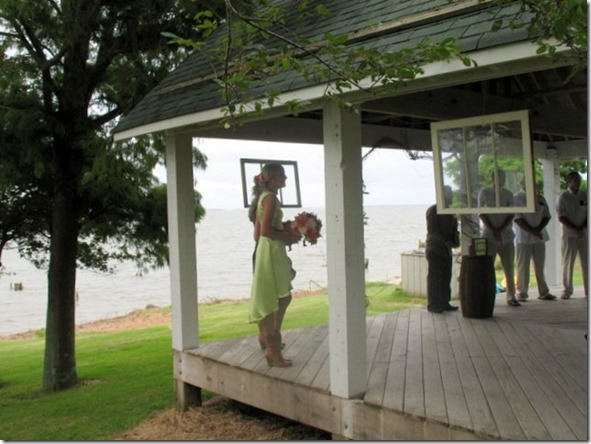 and so very lovely.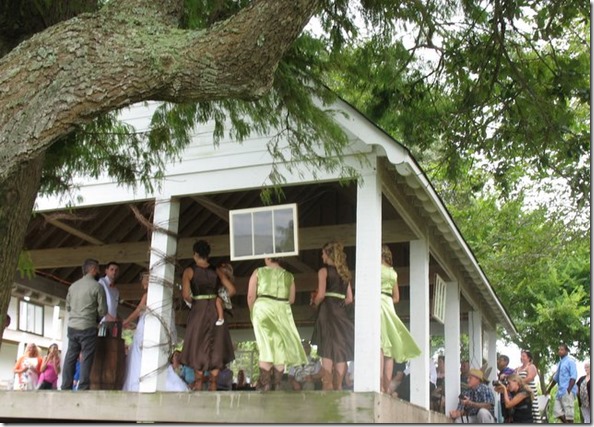 Before the wedding started I caught a glimpse of another kind of loveliness. Look at these darling
shoes . . .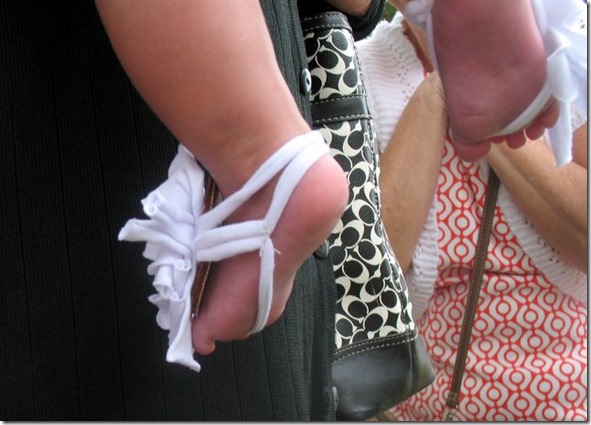 and this darling face. (I wrote about this little girl's incredible story in this post.)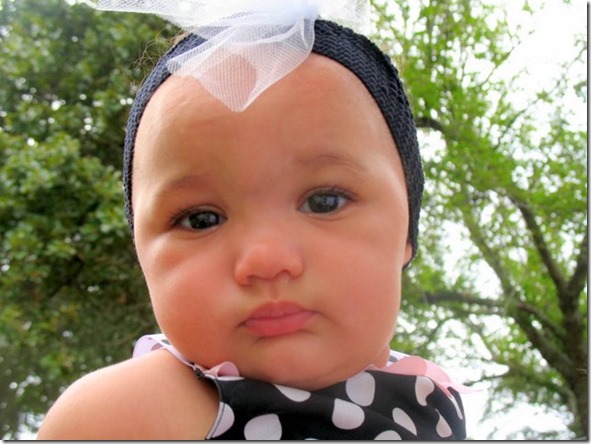 After the wedding was over, I spied this old bathtub just sitting out in the yard. How often do you have a chance to sit on a picturesque outdoor bathtub at a wedding? Not often!
Steve took a photo to commemorate the Bathtub Moment.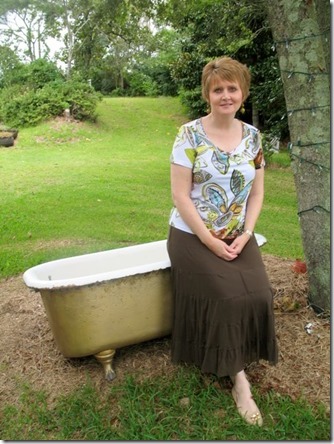 We went straight from the wedding to a BBQ Fundraiser for a local Christian radio station.
Before we even got into the Community Center where the event was being held, Steve got distracted by this golf cart parked outside that was sporting a plastic dog. (I get distracted by picturesque bathtubs; he gets distracted by plastic dogs.)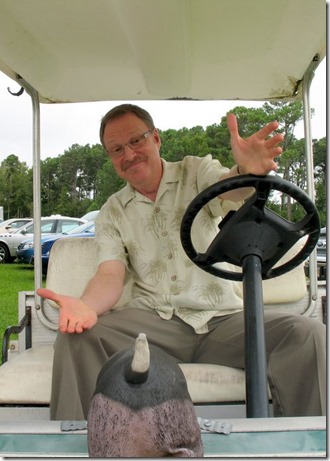 We thought it was pretty funny the way the dog was attached to the vehicle. Someone obviously has quite a sense of humor.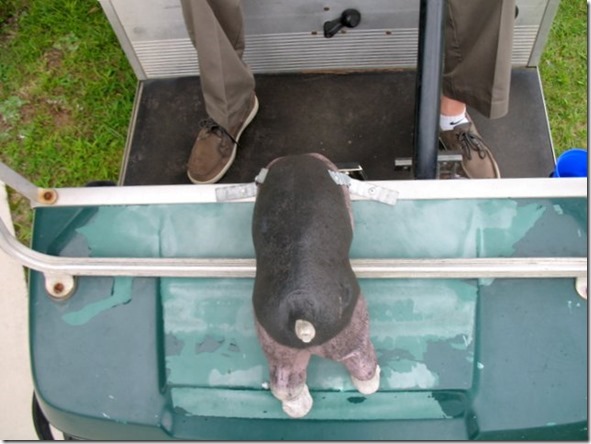 The organizers had put together a gospel singing in conjunction with the BBQ meal and Steve and I had been asked to sing. (If you're not from the south, a gospel singing is when you line up a variety of soloists/groups and they all take turns doing a few numbers.)
Last year when were in this old school-house (turned community building) for another event, I immediately fell in love with the history and the ambiance of the place. Here are a few of the photos I took then.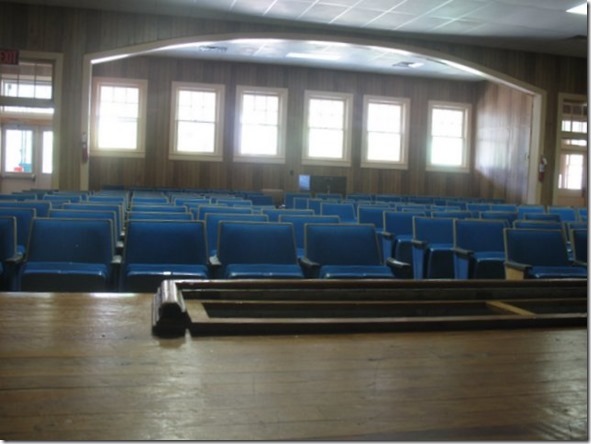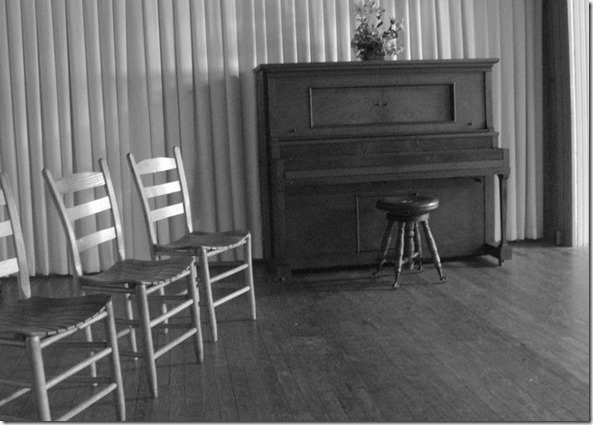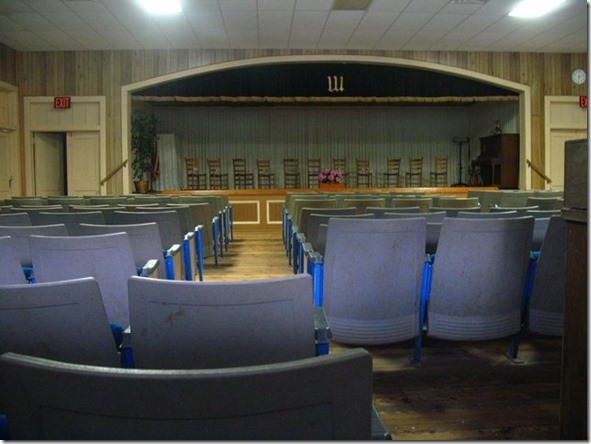 This year, the place was full of the smell of pork BBQ, the sound of music and the noise of friendly enthusiastic people who enjoyed each other's company. It was especially amazing to me to realize that some of the people in that room had attended that little school together six or seven decades ago. As a person with a lot of traveling under my belt, I can't even imagine that kind of rich history and deep roots.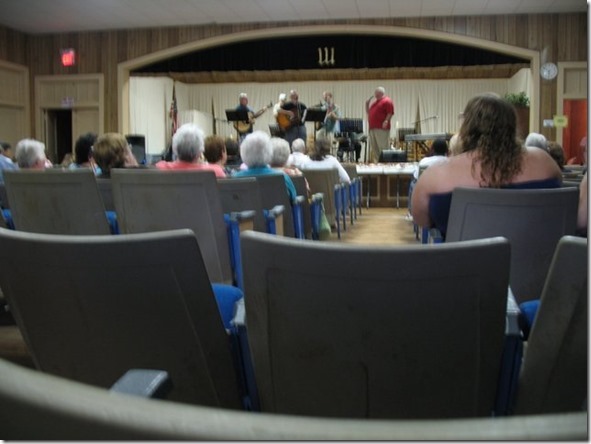 Steve did a song he wrote with a few of the guys from Dare Challenge, a residential rehab center where he teaches every Thursdays. (He also brings his guitar and sings with the guys so that's how they all knew the song.)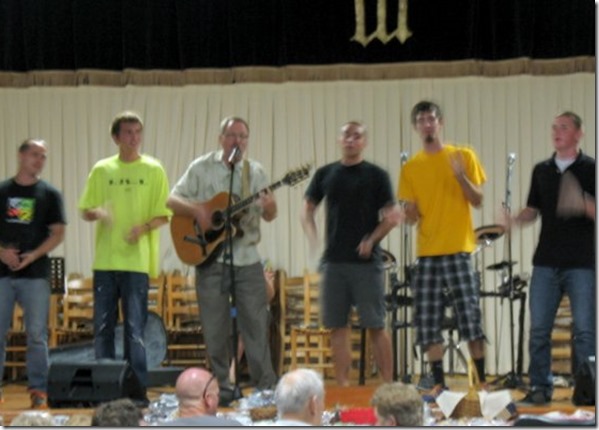 He and I also did a couple of numbers together which was fun; we don't get many chances to sing duets any more so I felt like we were traipsing merrily down memory lane. (And one thing I've discovered . . . the older one gets, the more memory lane there is for traipsing.)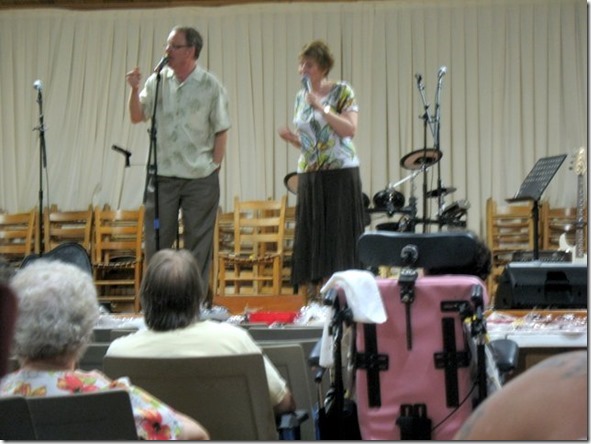 On the way home from the fundraiser, we stopped by the home of a church member who is in the last hours of his life. Encircling the bed with his wife, praying and singing, I was reminded of all the seasons that life brings to us. I was thankful for the joy of getting to be with a precious baby and a shiny new married couple and people who've been a part of community for multiple generations. And I was especially thankful to be reminded by a beloved dying man just how fleeting and precious it all is.
A few shining, southern summer afternoon hours that I will never live again . . . part of one day, part of one life.
All over too soon.