Oh my. I have so many lovely photos to share I hardly know where to begin.
I guess this photo might be a good place to start. Meagan's mom texted it to us right after Meagan was admitted to the hospital on Thursday night. The adventure was about to begin!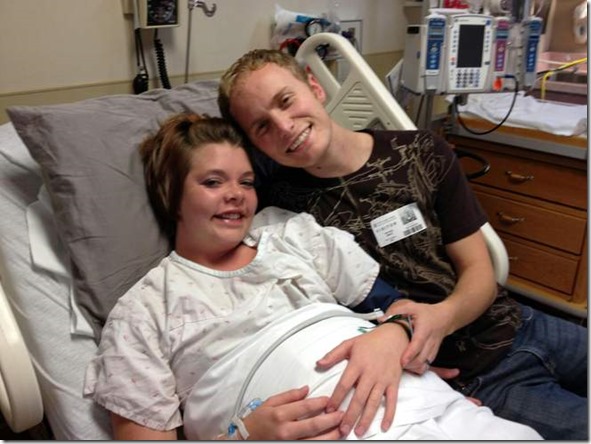 And now, skipping forward a little . . .
Getting to the hospital after Noah's birth was a pretty arduous ordeal. A trip that usually takes thirteen hours took us almost fifteen because there was an enormous traffic jam in Orlando just as were getting into the city. When we finally stumbled into the hospital at 11 p.m. (after having been up since 4:30 a.m.), I was beyond exhausted.
However, one glimpse of this face and I pretty much felt like a spring chicken again. (A grandmotherly spring chicken, that is.)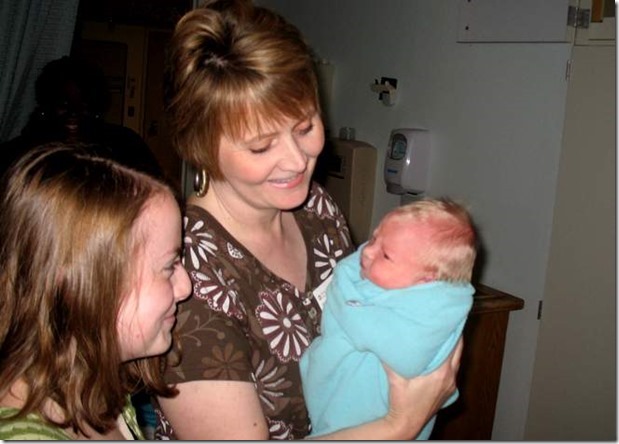 Is this shot that Steve took fabulous, or what? That first moment of connection with that miraculous bundle of little Smith-ness just undid me.
I was in love. Forever and ever.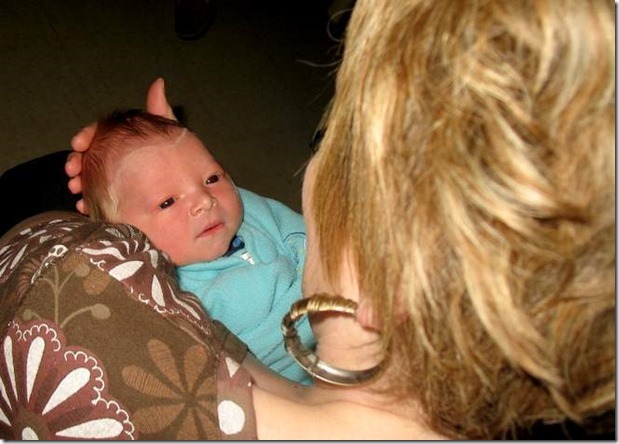 Aunt Sarah got introduced and was also instantly smitten.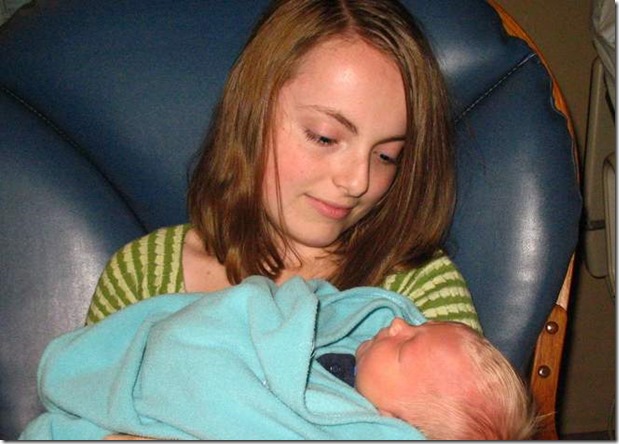 And then it was Grandpa Smith's turn. He sat down and said, "Hey! Are you sure this is the right baby?"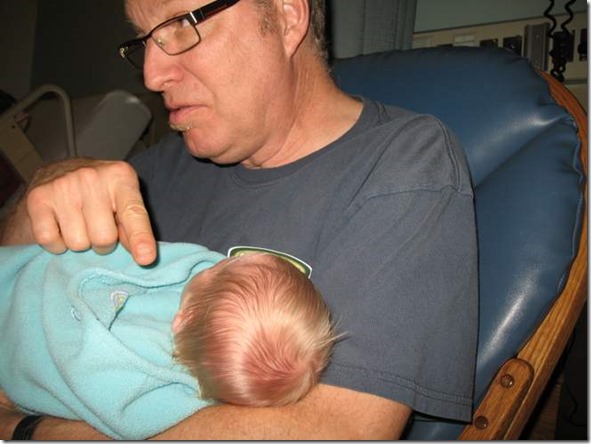 Just kidding.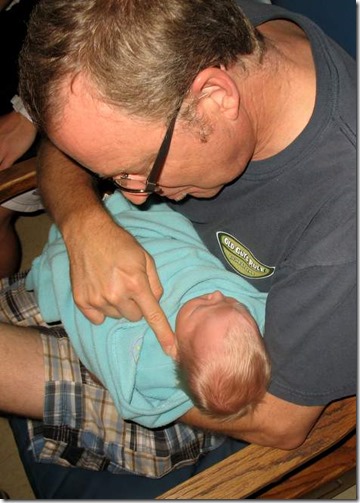 It was such a joy to see for the first time Nathan taking his son in his arms. He is SUCH a good daddy! (And he also does a fabulous job of taking care of his amazing wife.)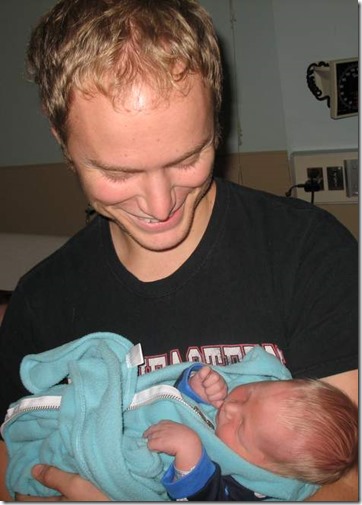 After visiting with the new family for a while, we headed out to Meagan's parent's house where we're staying and collapsed gratefully into bed.
The next day (Saturday) we were at the hospital for a very long time because we first thought the discharge time would be about noon. Then we thought it would be about 3 p.m. However, as it turned out, Meagan and Noah weren't discharged until about 6 p.m.
So we did a lot of hanging out together in the room . . .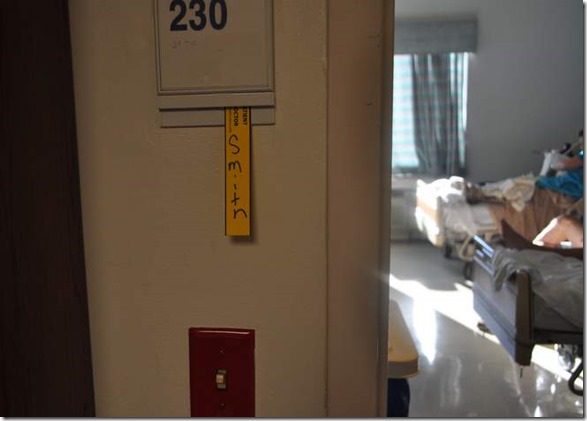 with Sir Noah.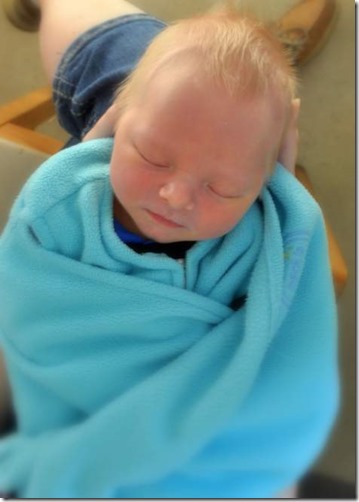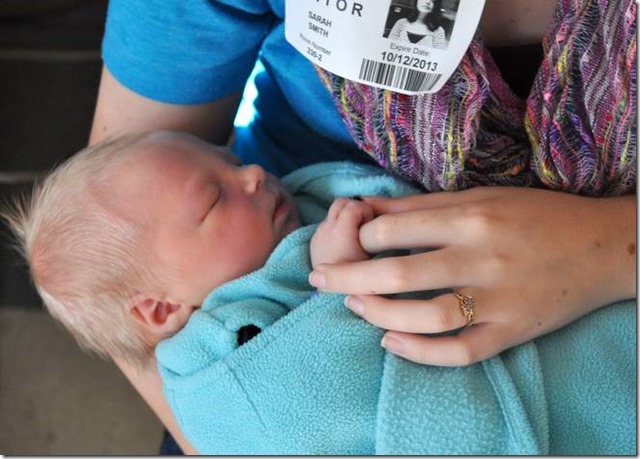 Nathan had been sleeping in the second bed in the room so he stretched back out to rest while Steve and Sarah and Noah hung out together.
A little later on, Nathan got up and Steve stretched out. (Grandpas need their naps, ya know!)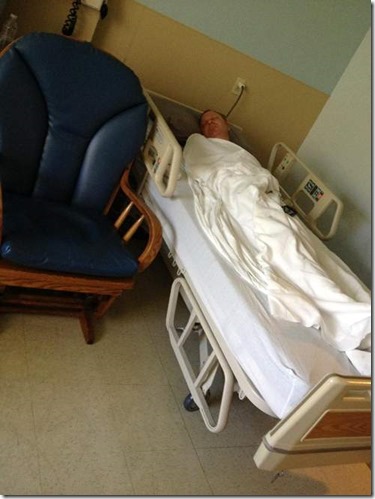 Sarah and I went down to the van for a while to rest. Being an aunt is tiring work!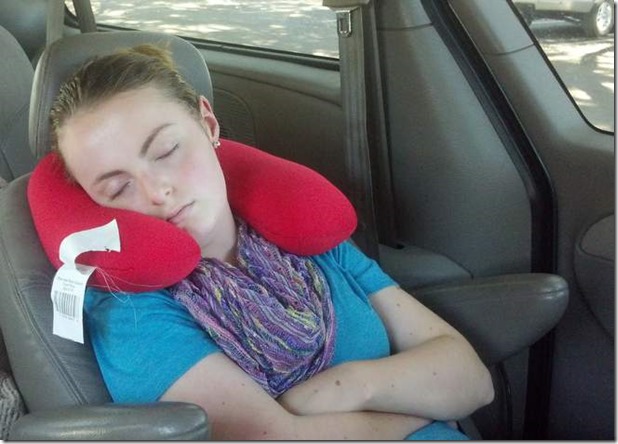 Frank and Sheri (Meagan's parents) dropped by the hospital for just a few minutes while Sarah and I were out in the van. (They are being so thoughtful about making sure we have plenty of time with the baby since we won't be here long.)
They happened to be leaving just as Sarah and I were coming back in. Sheri saw us across the parking lot and yelled, "Tag. You're it!"
One grandma leaving. Another arriving. Noah is blessed!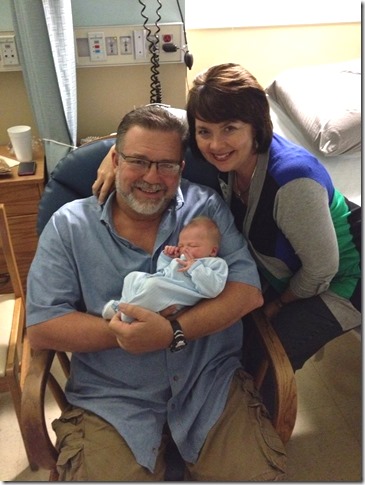 When we got back into the room, I asked Nathan to show me a few more tricks on my phone. He is great with electronics and I try to enlist his wisdom whenever I have a chance.
Grandpa Smith and Noah were busily communing with one another.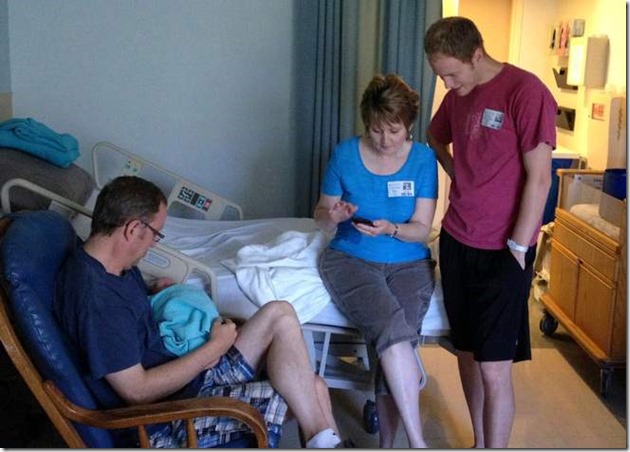 Do you remember all the pictures I've posted over the years of Nathan's flip flops showing up all over the house? Well, when I saw his shoes on the floor of the hospital room where his little baby boy lay sleeping, so many memories of when he was young came back to me.
My baby boy is grown up.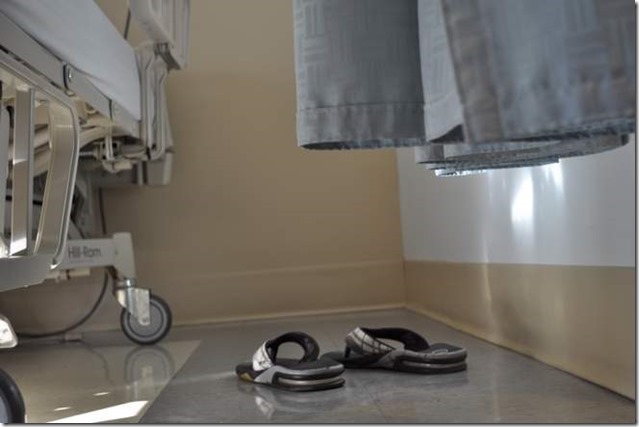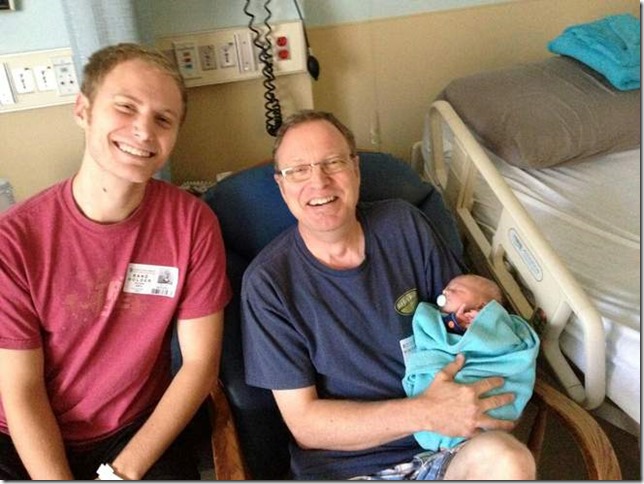 I absolutely loved the flowers that Nathan and Meagan's church sent. Isn't that red wagon the most perfect container?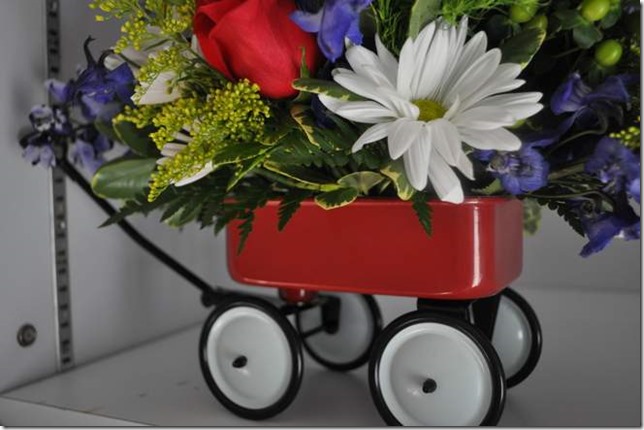 Several times throughout the day, Noah needed some attention to the bottommost parts of himself in the form of a diaper change—which Nathan performed with great aplomb.
Noah, however, was not impressed. By the way, he's wearing the outfit Nathan bought for him several months ago. Of course, it had to have basketballs on it.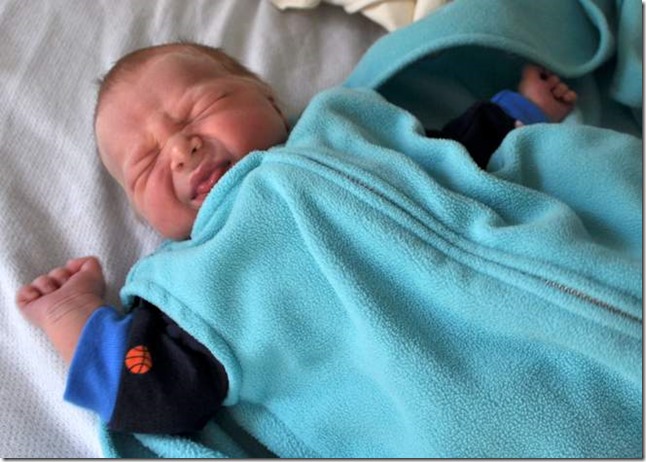 Right before they were finally discharged, Meagan asked me to take their first family portrait. What a joy.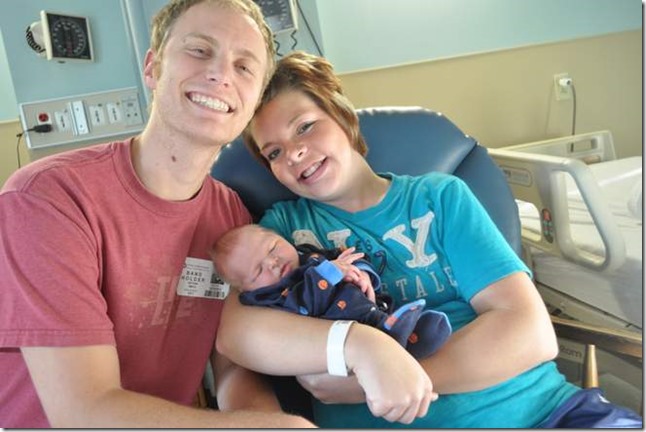 And lastly?
Steve saw this picture I took of Noah and exclaimed, "He looks just like Winston Churchill!"
I think he's right!