I love mornings.
I love early mornings.
And I especially love early, quiet mornings.
This morning, I was up at 4 a.m. which is a tiny bit earlier than normal but if I wake up early and feel fairly refreshed, I don't see any reason why I shouldn't pop out of the bed and get the day started.
One of the first things I usually do is brew a cup of green tea and stir in some organic cider vinegar and honey. Vinegar and green tea are both supposed to be good for what ails you so I figure drinking a combination of the two is a good idea even though I'm not usually a huge fan of tea.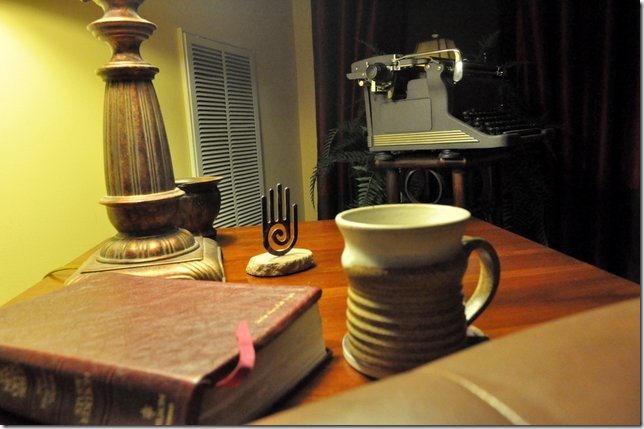 I take my mug to the recliner in the living room and get out my Bible. . .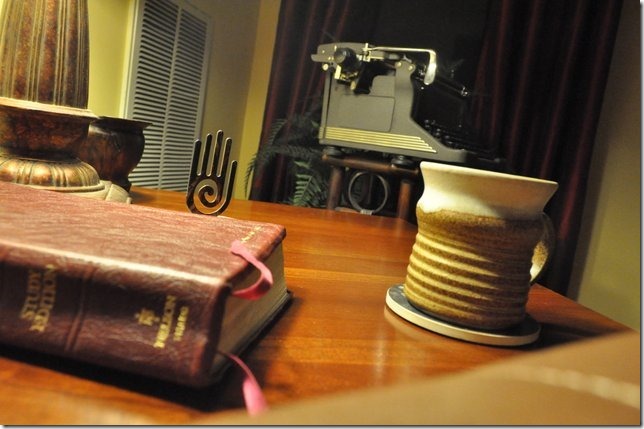 which I read for a while before spending some time praying.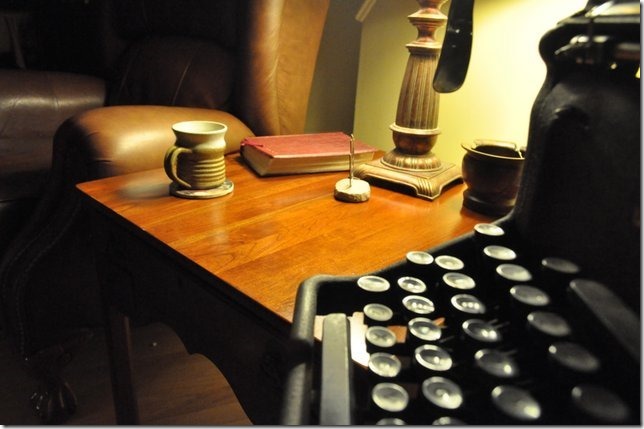 I love the peace of that place. I love to be surrounded by meaningful items that all conspire together to make four stick-built walls coalesce into a heart-built home.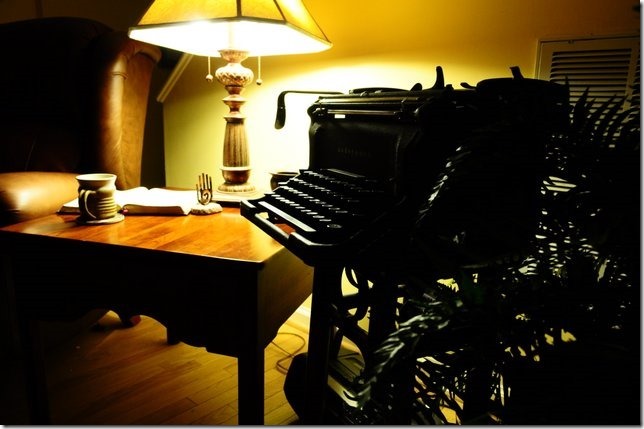 I am always joined in the chair by this particular Smith family member. (I turned on the lights so that her tiny royal self could be viewed a little more clearly.)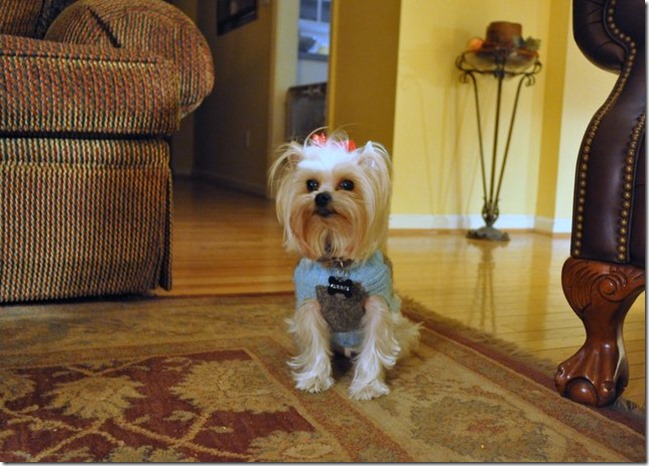 Summer always plops herself in front of the recliner and waits for the Mama Smith Elevator Ride to the top.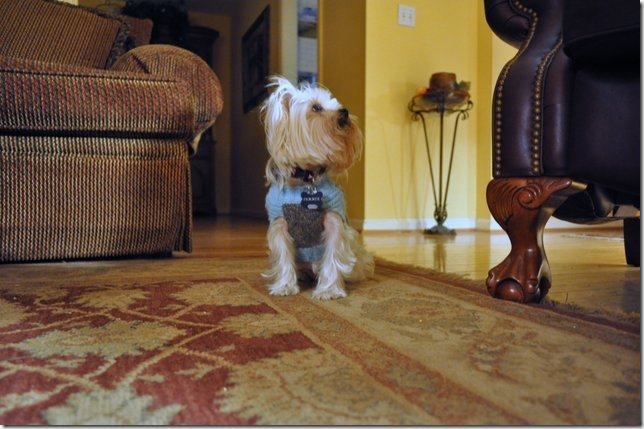 A little help here?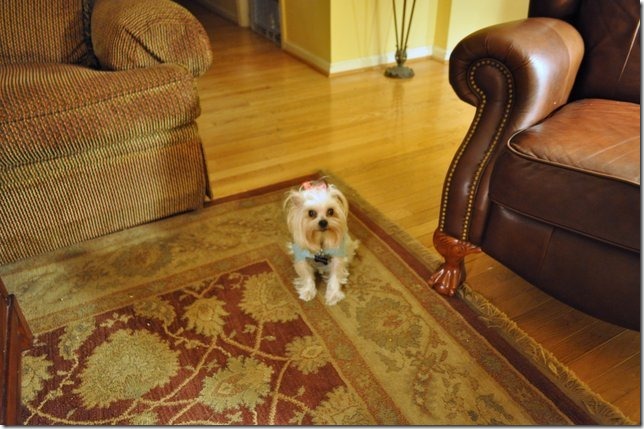 If I'm not speedy enough in getting her cute self arranged in said chair, she gets a little bit of a despondent attitude going on. But then as soon as she she's settled in next to me, my tea and my Bible, she heaves a big sigh of contentment (or at least as big a sigh as such a petite body can produce) and tucks herself into her small space for her first snooze of the day.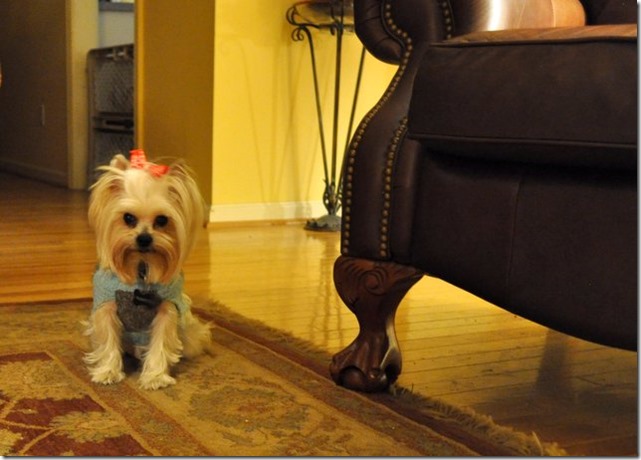 A lovely way to begin a day—for both Smith dog and Smith mom.
But sadly, life isn't only about comfy, serene moments.
It's also about bodies that break down and things that don't always turn out the way we'd like.
Case in point: On Monday afternoon, I will find myself in yet another recliner, except this one will be located in a clinic and will not come complete with its own Furry Canine Accessory. The dog will be traded for an I.V. through which I will be given a two-hour infusion of Remicade, a new weapon that has been added to my fight against Rheumatoid Arthritis.
In addition to the Remicade infusions, I'll continue to take Plaquinel as well as a reduced dosage of Methrotrexate. (Going from 6 pills a week to two pills) The doctor said that those three medications used together have given good results in other cases. So we'll give it a try.
Of course, I'll have blood work done each time I go since all of these meds can cause various non-happy side effects that have to be carefully followed. But I'm hopeful that this new regimen will give me some relief and keep things from getting a whole lot worse.
I have to admit to getting a little depressed over the past few weeks, looking at my hands, seeing the changes that have occurred in less than a year and wondering where I'll be two or five or ten years from now. And while I certainly appreciate the fact that I'm not in the really bad shape that many other people are, I am still concerned about how all this might turn out and what effects it will have on my life.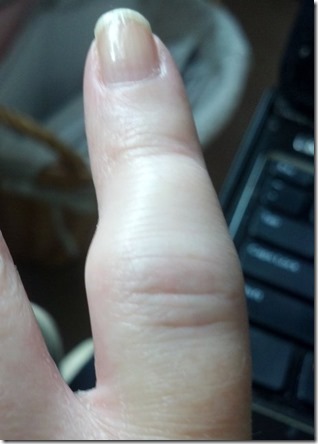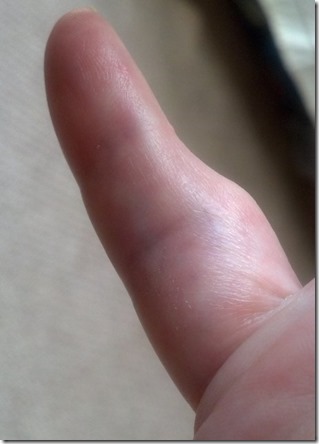 It's when all the worries are shouting their loudest that those early morning moments with my furry companion, my tea and my Bible make the biggest difference. I always find an extra measure of peace in those quiet times that I can tuck away in my soul to carry with me throughout the day—wherever that day (and wherever future days) may take me.