You'll never guess who I'm going to write about today!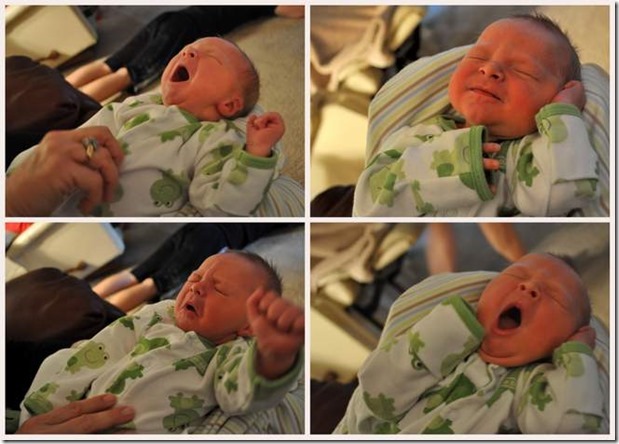 Yep! The grandest grandson.
And you know what? Wherever there's a grand baby, there also has to be some grandmas. (I'm not actually as tall as this picture makes me look; I think I was sitting on a pillow.)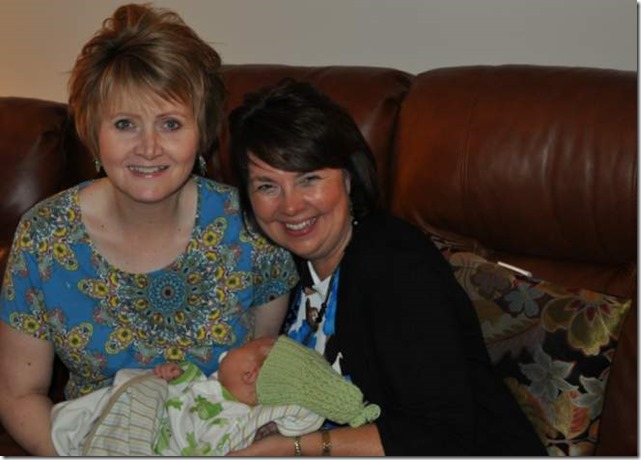 I love the look on Nathan's face as he listens to the grandmas coo.
Of course, Grandpa Smith and Grandpa Hawley have been a big part of this big event as well, holding the baby, gazing at the baby, telling stories about the baby . . . they are two proud grandpas.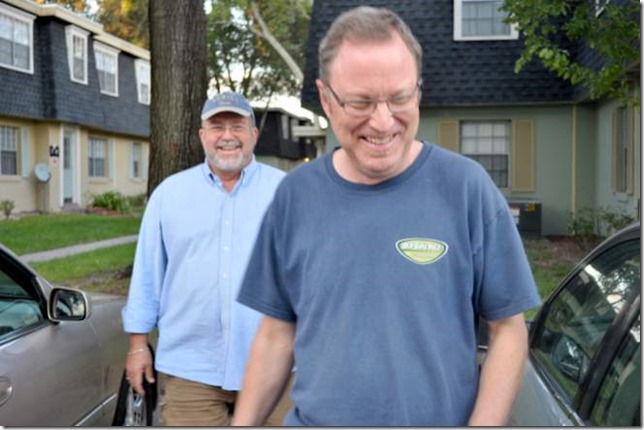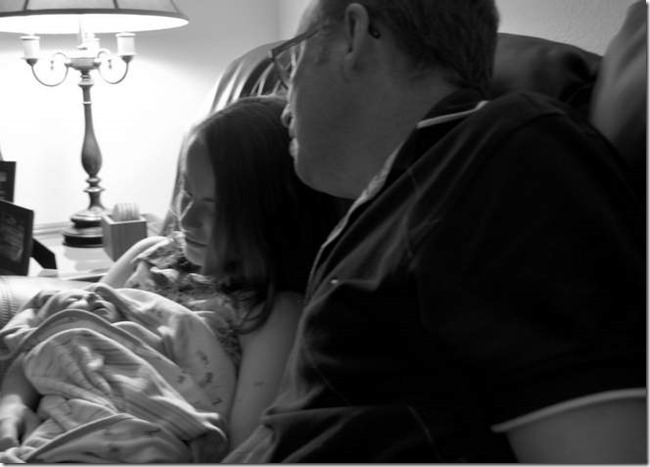 And what's not to be proud of?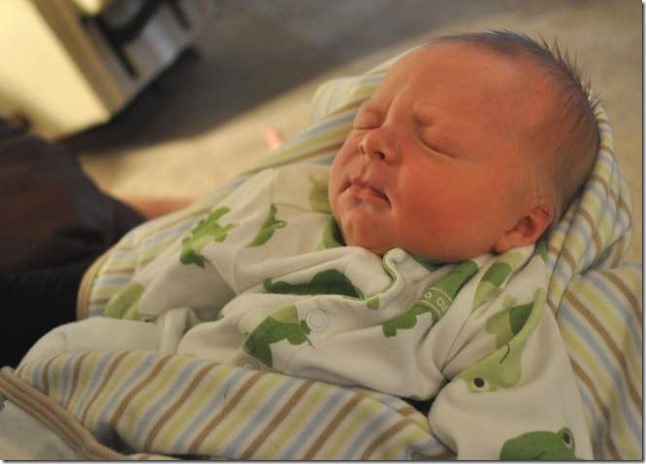 Love that darling double chin.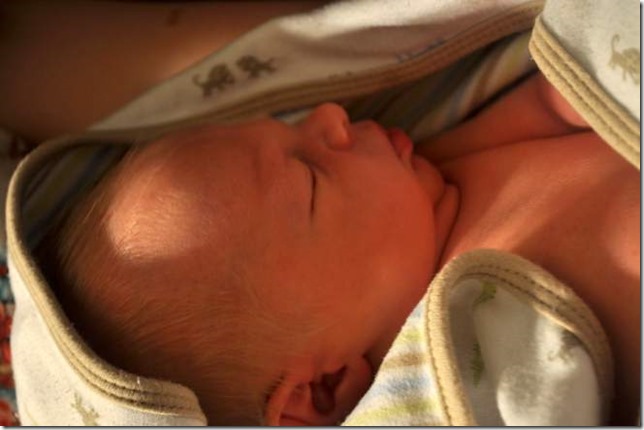 And the hands tucked under his chin just slay me.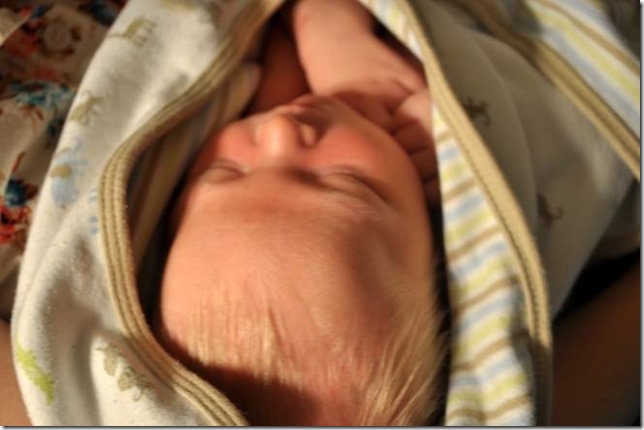 Sarah has been utterly enraptured with the little fella . . . her beloved older brother's beloved oldest son.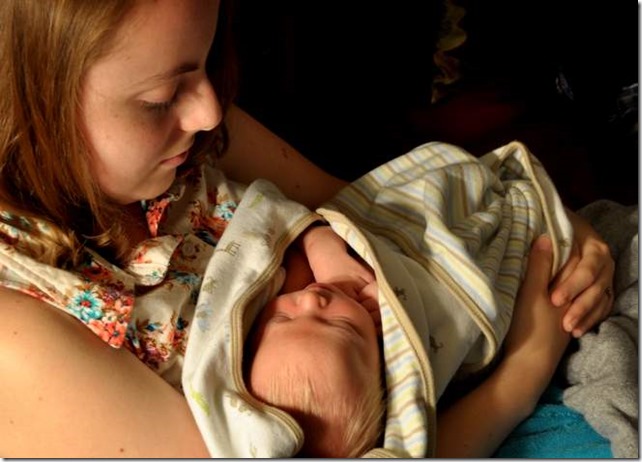 And speaking of their relationship, this picture is special to me because of the love and joy that shine out of it.
It's also special because it gives me a glimpse into the future, to the day when Sarah will hold a child of her own, a day that the cancer doctors at first told us what never happen. However, over the years, the medical reports have changed to the point where there now seems to be no reason why she can't conceive a child.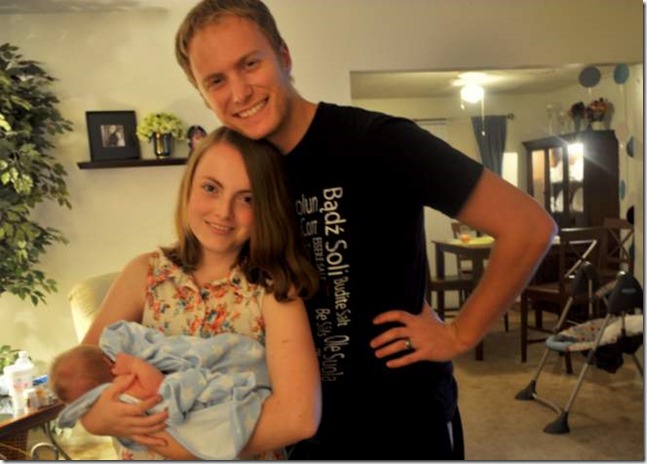 One of the most precious memories of the last few days was on Saturday night when the whole Hawley clan gathered at Nathan and Meagan's apartment for a fabulous meal cooked by Meagan's brother-in-law, John.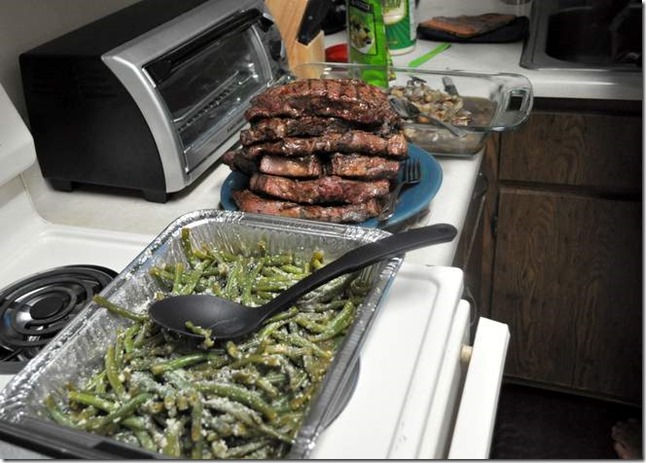 Before we sat down to eat, we had The Big Moment when John and Joy's kids saw Noah for the first time. Spencer has been talking to Noah in Meagan's stomach during her whole pregnancy so I'm sure he felt like they were already old pals.
It's pretty hard to look at this photo and not smile.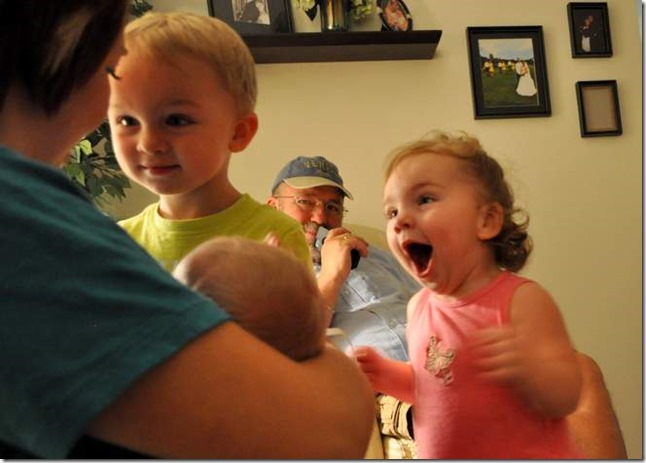 Here's a pulled back version of it.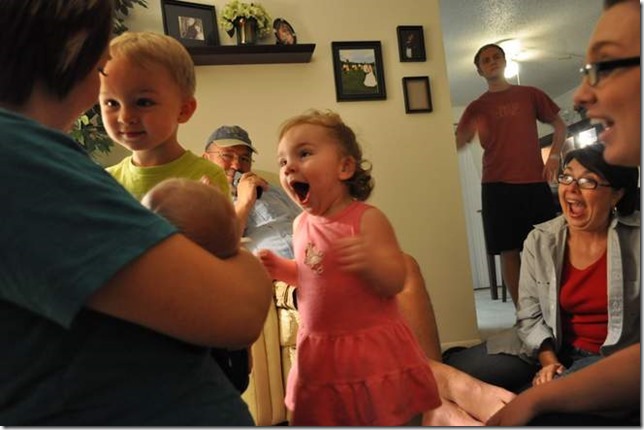 It has done my grandma heart good to see Noah welcomed with such joy, so many prayers, and so much love .. . a love that is captured perfectly in this photo I took one night when were watching a movie together. I looked over to see that Nathan (lying on the floor) had reached up to hold Meagan's hand as she nursed Noah.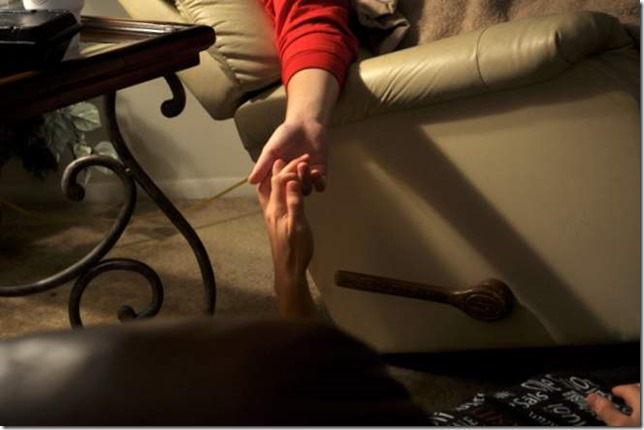 Loved, indeed.