On this day after Thanksgiving, I am especially thankful for one particular recent memory.
Last Monday, we had gone sightseeing with my visiting family members and had quite accidentally timed our arrival at the Bodie Island Lighthouse to coincide with the advent of the golden hour.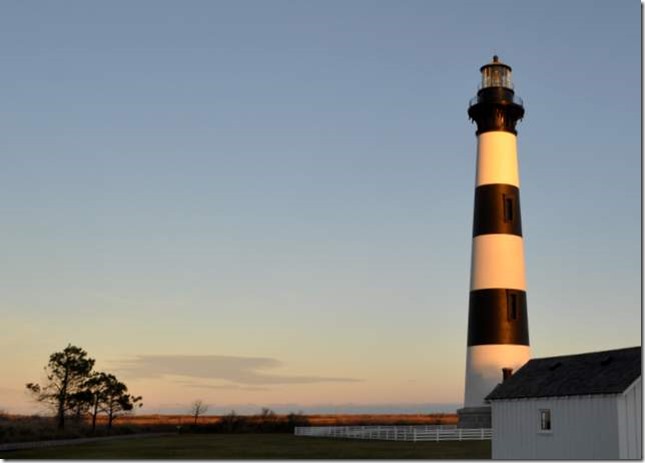 There was virtually no one around and virtually no sound except for the noises of nature rising from the marshes and from the water beyond.
After everyone else had looked around and gone back to the van, I lingered at the lighthouse a few more moments. I just couldn't stand to tear myself away from the confluence of serenity and silence and perfection.
The beauty in front of me. The quietude around me. The peace inside me. My dear family waiting just behind me–all packaged together to create one perfect, golden moment.
It was one of those snapshots of life that take a moment to make and a lifetime to treasure.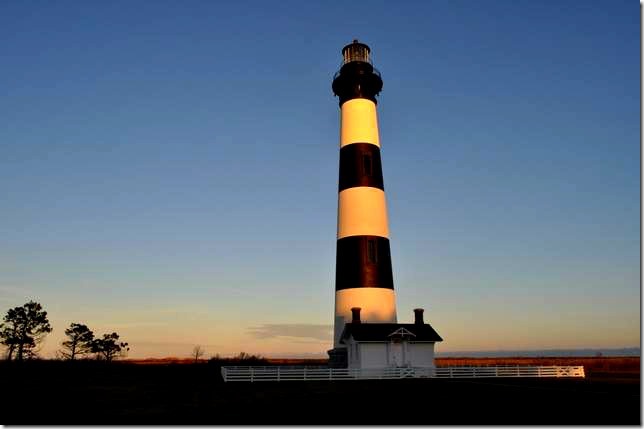 Wishing you that kind of quietude today.