When Snowy died in August,  we had our own little burial service for him; however, Steve, Sarah and I wanted to wait for Nathan to get home to actually install his little grave stone.
And so Monday afternoon, right before Nathan and Meagan left to  fly back to Florida, we did our little family ceremony.  (And many thanks to our wonderful daughter-in-law for taking the pictures.)


Heading to the grave.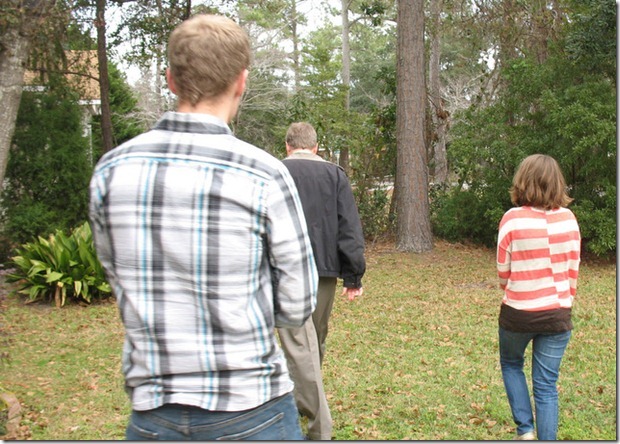 Nathan putting in the stake that would hold the plaque. (I was in tears all over again.)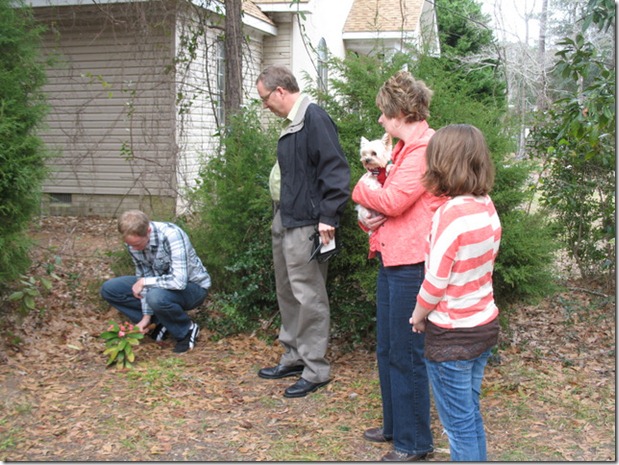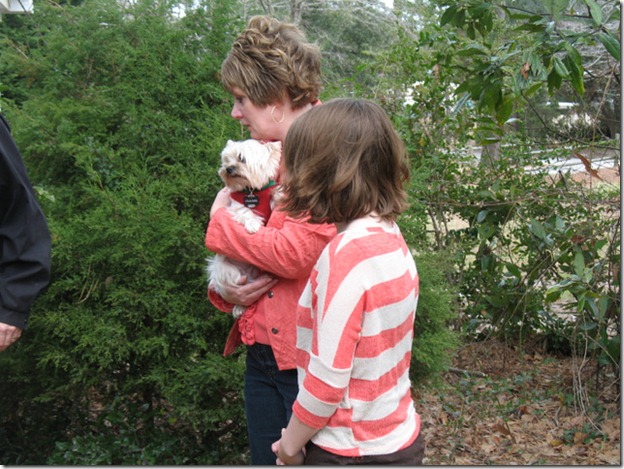 Putting the little name plate in place.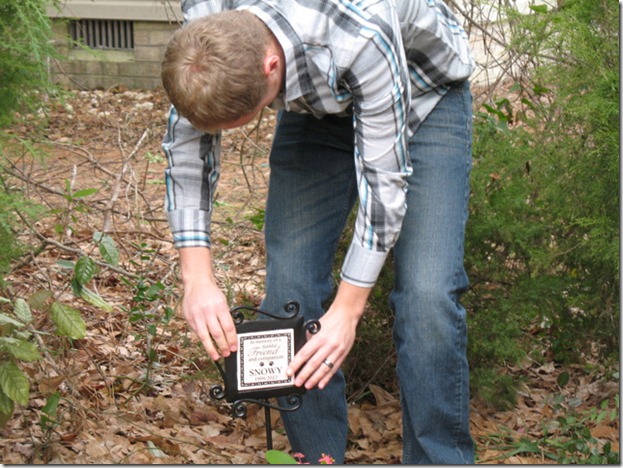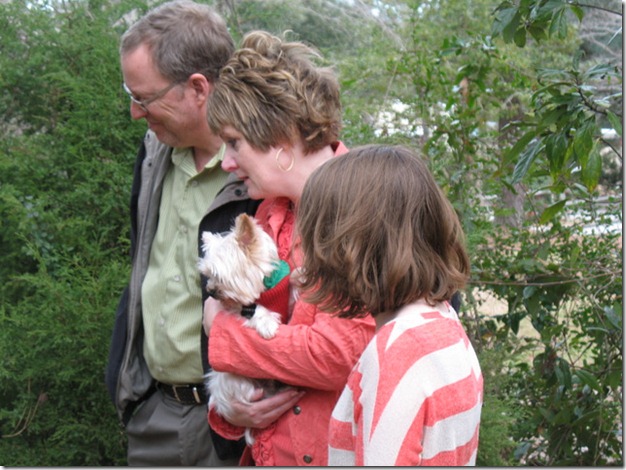 Standing silently with our sweet Snowy Memories before Steve joined us in a circle of prayer–a prayer of thanksgiving for a little guy who brought us thirteen years of great joy.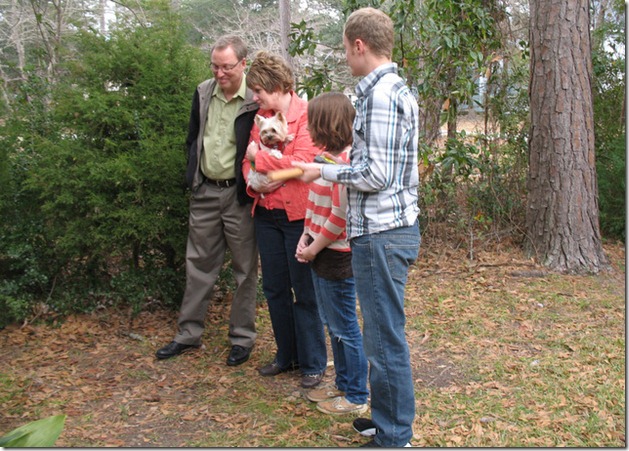 After the prayer, Nathan and I shared a long hug and some tears in honor of a little dog that he had to fight  a long time for before he finally talked me into getting him..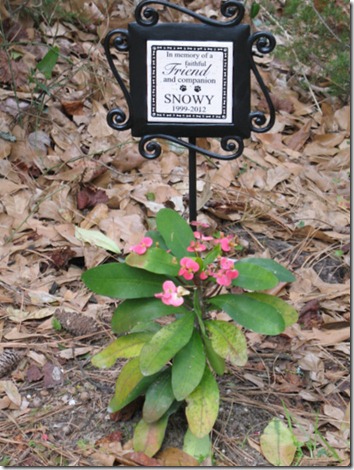 I'm so glad Nathan didn't give up and glad that I finally gave in. We will be forever changed by the presence of this precious pooch in our lives.
Snowy Studmuffin Smith.  R.I.P.