I have spent the day in bed with muscle relaxers and pain killers on board.  My back is doing one of its little nasty tricks which cause my every movement to be accompanied by a bad case of the The Ouchies.
Although this pictures was not taken today, it sums up quite well what a good resting companion Summer is; she helps me feel like I might just survive until tomorrow.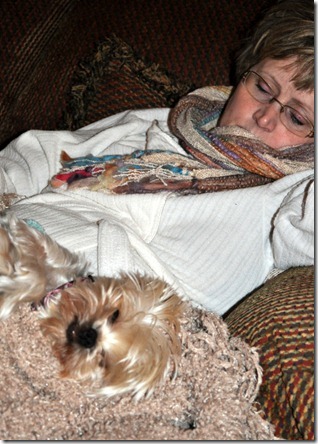 And if I do just happen to survive,  I will have a real post up soon. Thanks for stopping by!