I'm always on the lookout for lovely places to photograph so I was immediately intrigued when a friend told me that a new walking path had just been completed in Manteo. And when she mentioned the fact that it ended out over the water, I was hooked! Water is my love language when it comes to taking pictures.

So last night after dinner, I grabbed my camera and drove five minutes to the place the path starts, which is right next to our country courthouse.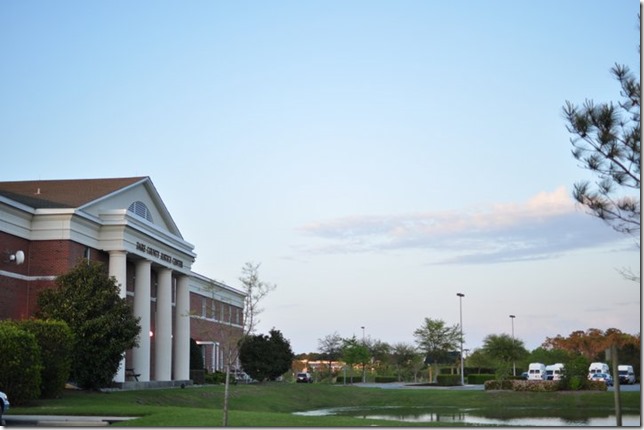 I was happy to find loveliness all around, including an impressive bird's nest . . .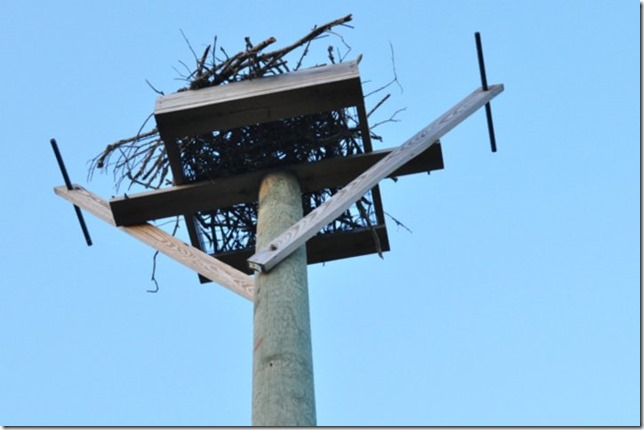 and flowers that were blooming bravely despite our unseasonably cool spring weather.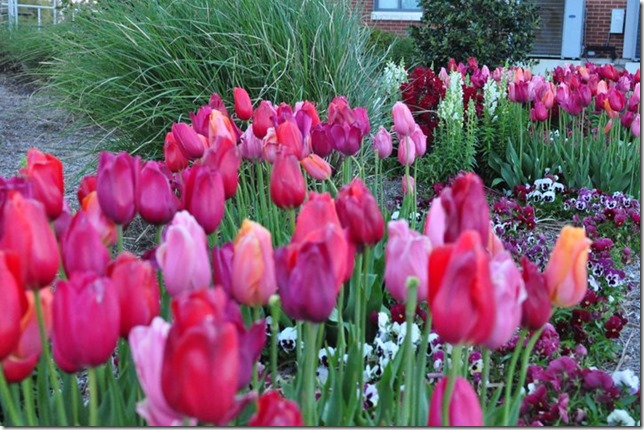 And then the path started.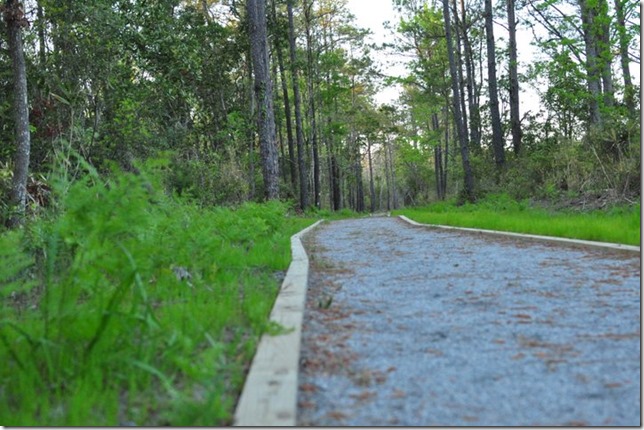 I loved the fact . . .
that it wound . . .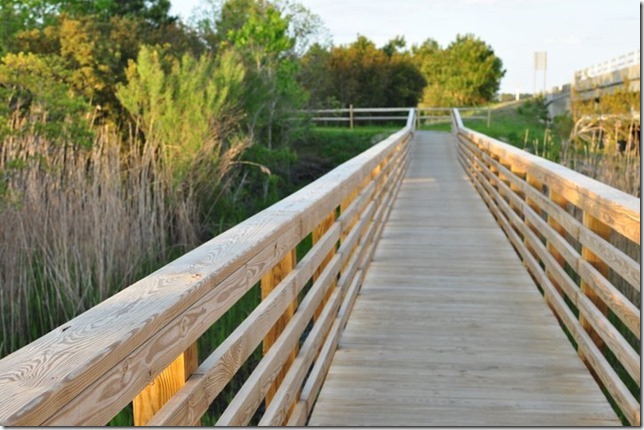 through such diverse surroundings.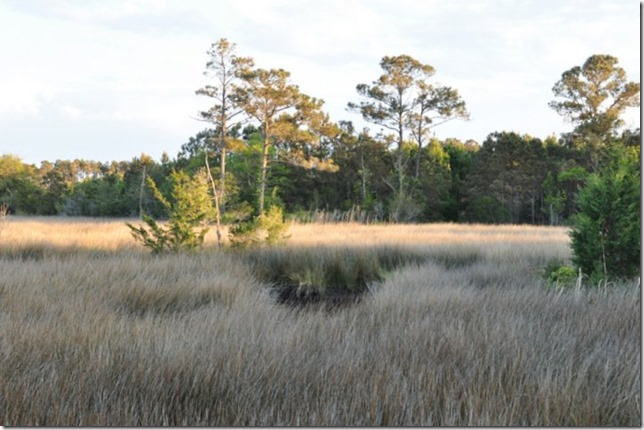 What I didn't love was that I was walking (and walking and walking) and not seeing any signs of the promised water. I had no idea how long the path was but I figured that surely I would see water around the very next corner.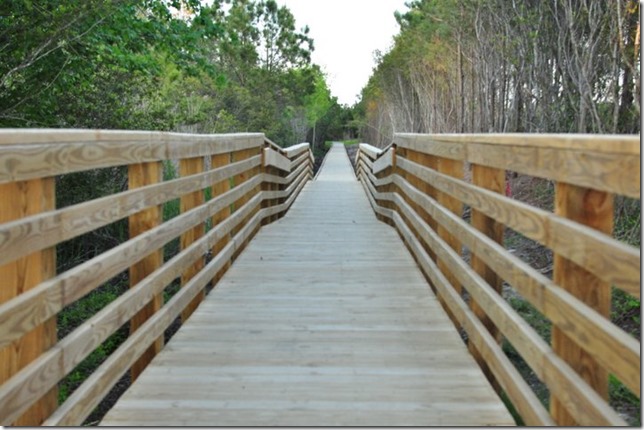 I did not.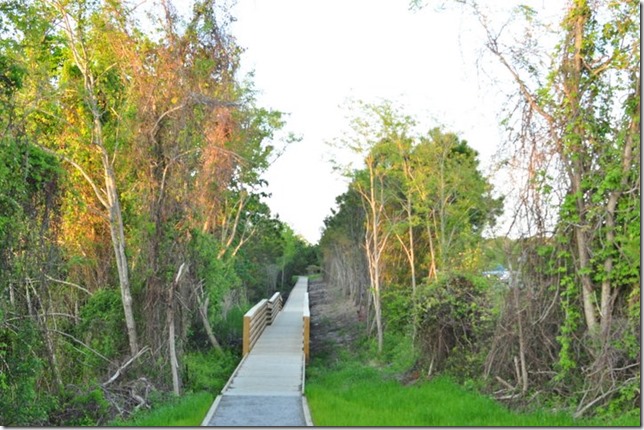 I did, however, run across some non-water water which is defined (in my book, at least), as water that isn't in an officially designated body of water but still looks pretty in the fading, golden light of pre-sunset and is therefore worthy of a picture.
And then? I turned a corner and saw something wonderful. Water!
I was so happy!
But then I was so sad . . .
You see, my problem was that it was getting perilously close to sunset and I had already walked 30 minutes to get to that point. If I were to spend another five minutes walking to the edge of the water and then another five minutes taking pictures, I would be at least 45 minutes from my car and would wind up walking in rapidly diminishing light. Although I had seen a few people here and there, I still didn't feel like walking a largely isolated path in the dark.
And so I sadly made a decision. I decided that I would turn around where I was without even taking one single close up photo of The Watery Promised Land. As I turned, though, I promised myself that I would come back again soon, a little earlier in the day and with husband and daughter in tow.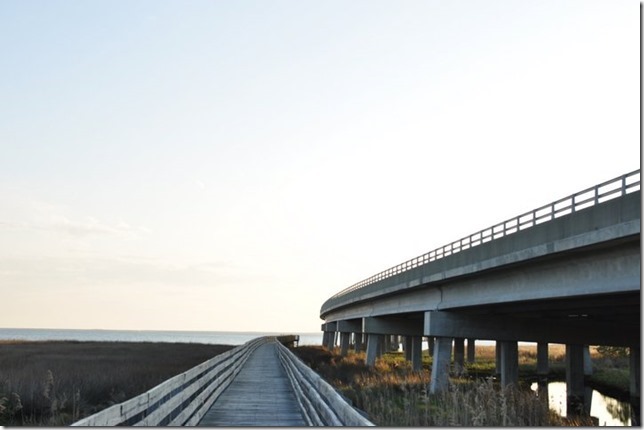 Even though I knew I was doing the right thing, I have to admit that my photographer's soul was crying pitiful little tears as I turned back to the car. (Sniff.)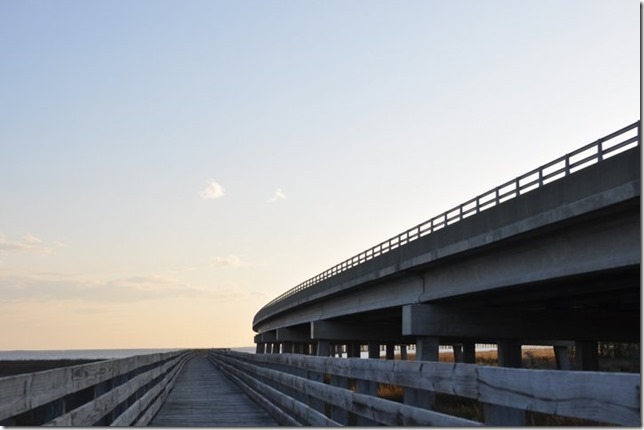 I shall return.
Trust me on this.