Does anyone else remember the famous Hank Williams song, Hey, good lookin'.  Whatcha got cookin'?
I do!  And I was tempted to sing that very refrain in our kitchen earlier this week.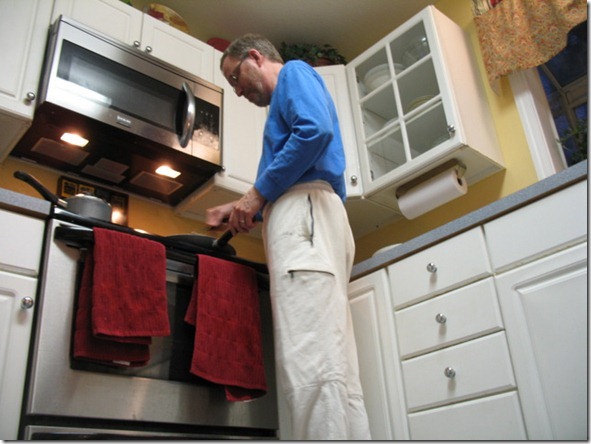 And just why did I have the urge to burst into said song?
It's because Steve brushed up on his culinary skills and whipped up a vegetable stir fry for the family.  (Since our family is eating vegetarian for three weeks and I was running out of meal ideas, I was most grateful for the help.)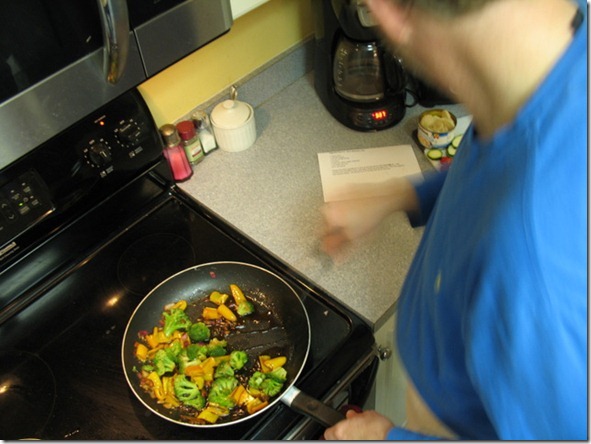 Now before going any further, I need to make one thing clear: Steve is the sort of husband who will eat anything I put in front of him with nary a complaint.  I can reheat the same tired casserole three nights in a row and he will eat every bite.  And when he is done, he will graciously compliment my cooking.
However. There is one small area of eating that Steve is a bit particular about and that is the crispness of cooked vegetables. He likes for his onions and peppers and zucchini and broccoli and water chestnuts to be added to the cooking process at particular times so that their crispness is at the proper point when they are served .
I, on the other hand, just slop everything together, stir it around a couple of minutes and don't give the Official Scale of Vegetable Crispness a second thought.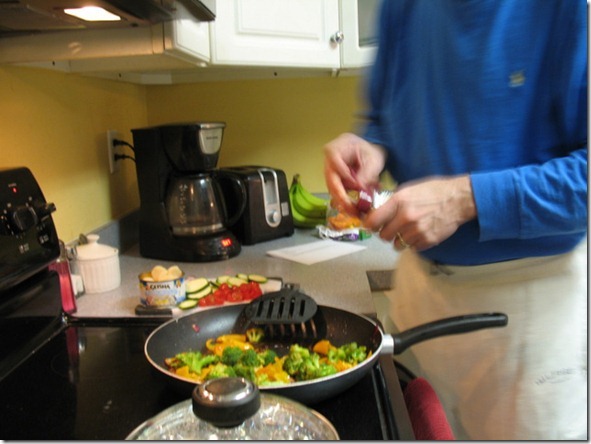 And so those are the reasons that my own personal Mr. Hubby has been delegated the delicate task of stir frying our vegetables. . .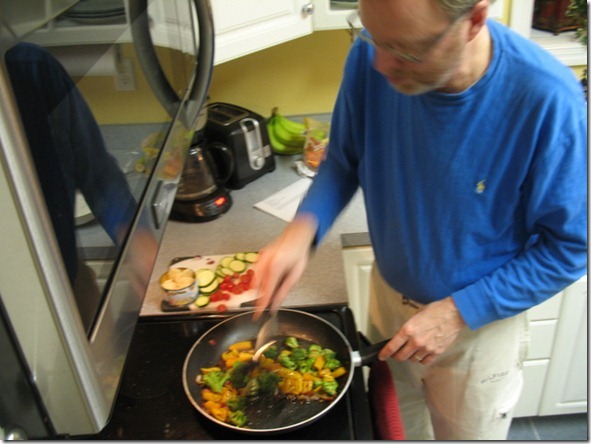 . . . which he does with great aplomb and skill.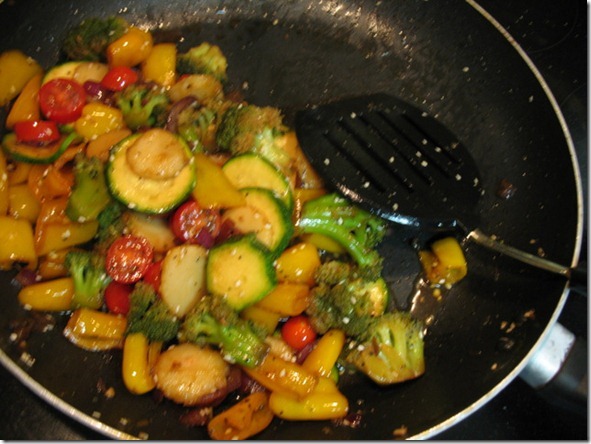 After we got done eating the stir fry (over brown rice and accompanied by 7-grain oven bread) we finished our repast with yogurt and fruit smoothies.  (We're also off all desserts for three weeks.)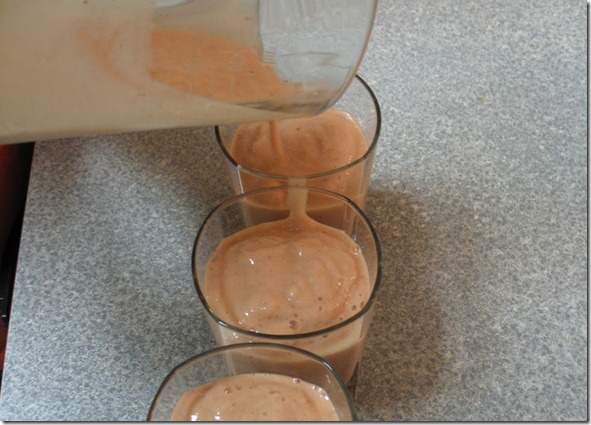 Although I felt vegetable-y virtuous and exceedingly healthy when the meal was over, I was still sort of longing for a cheeseburger and a brownie.
Just sayin' . . . .