Today I miss this guy.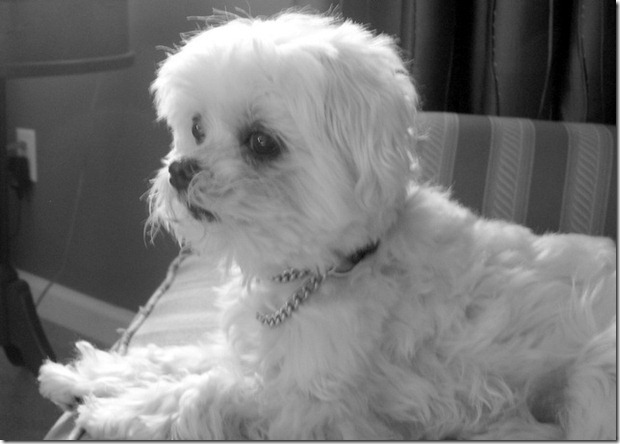 After thirteen years of living a very large life with our family, he laid himself down for a long nap three weeks ago and now sleeps forever under the lovely shade of the big tree in our front yard. 
He was so good at helping me write blog posts.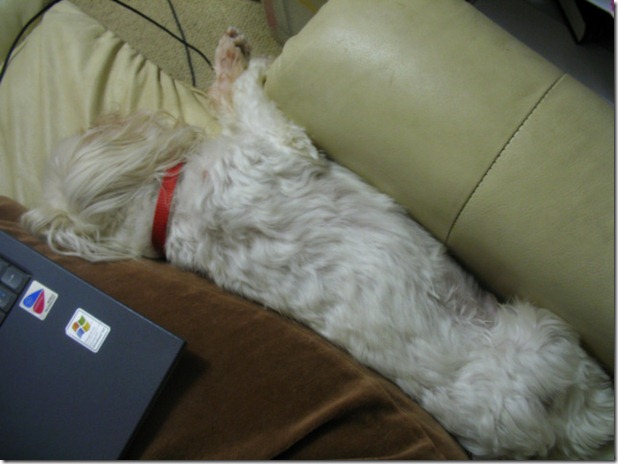 He protected the house from marauding squirrels.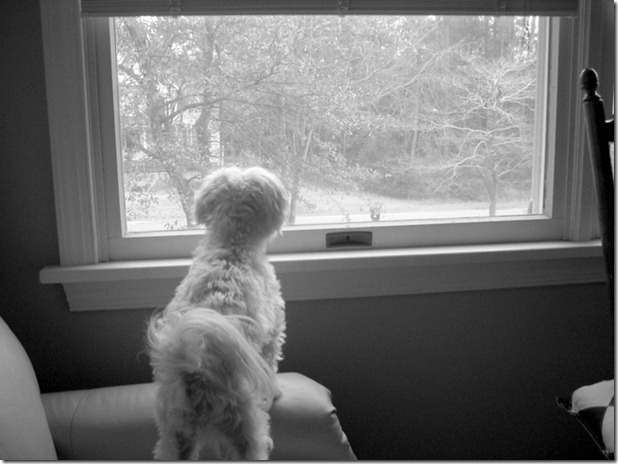 And as Sarah discovered in a dozen different ways, he was an expert at the art of relaxation.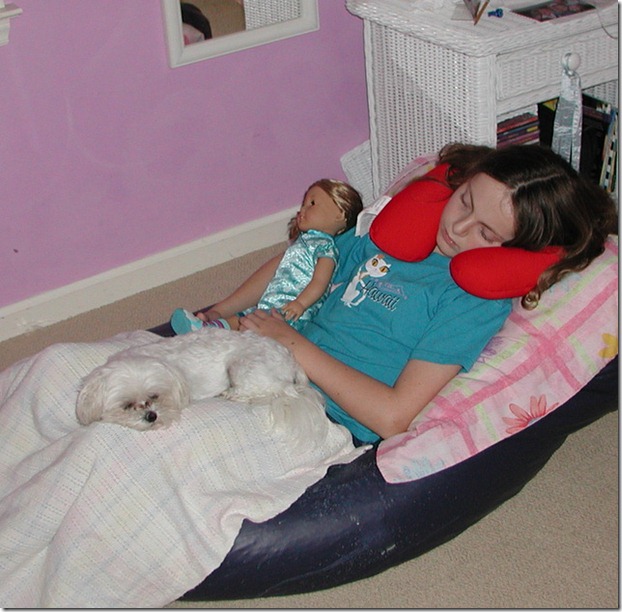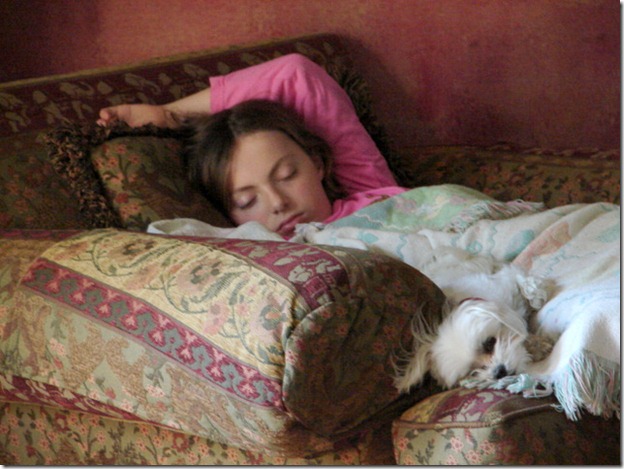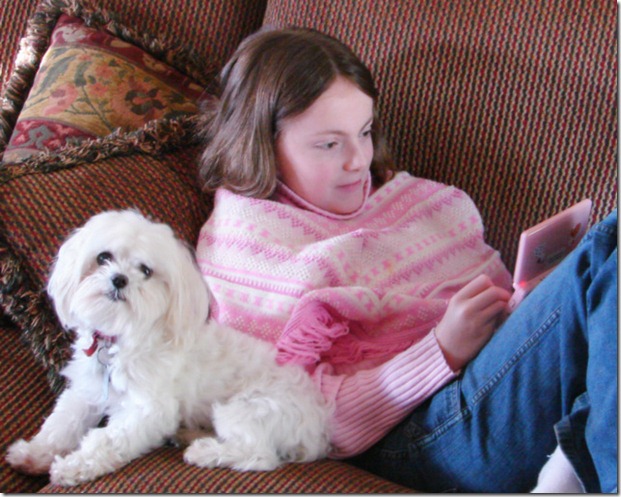 He helped with the chores.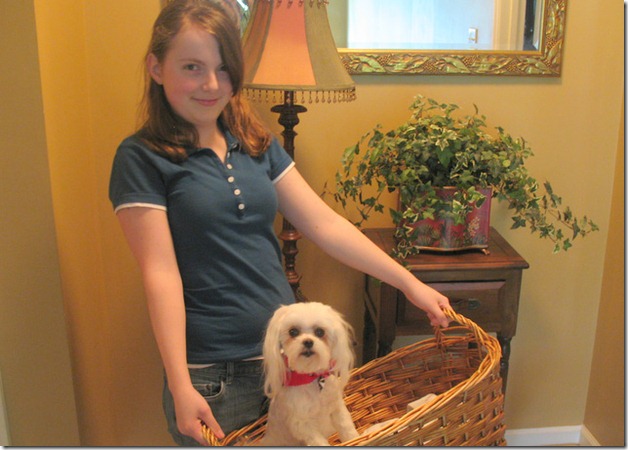 And he was always the very model of obedience.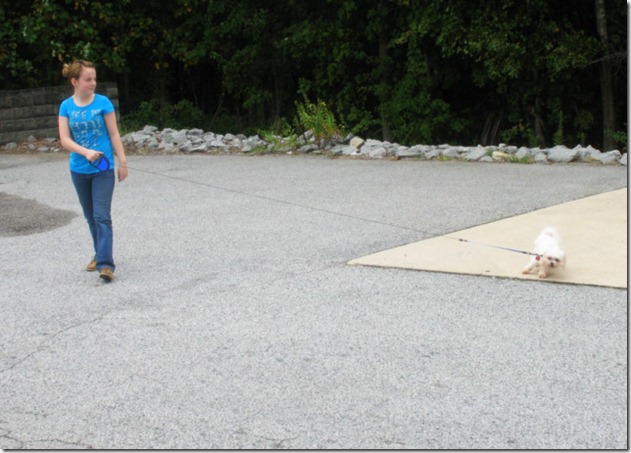 So yes, I miss my little fella—I miss ALL the things about him that I loved.
And today I'm missing my big fella, too, the fella who pleaded so passionately when he was just nine years old, "Mom, can't we please get a dog?"
So we did.
And for so many years, the two of them were best pals.   (This is Nathan is in his usual teasing mood with Snowy saying,  "A little help here, Mom?")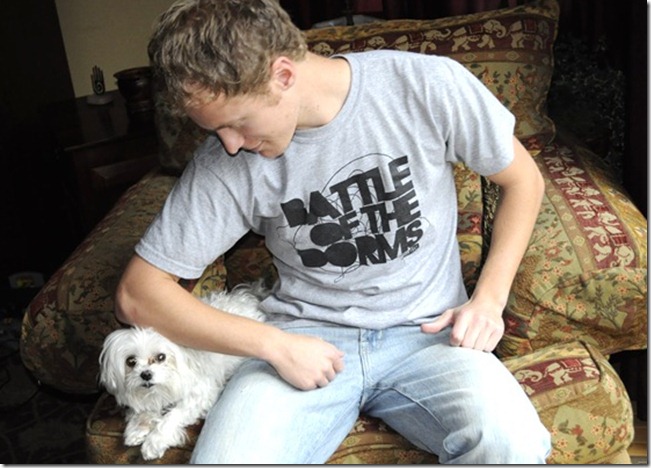 Although I was so sure that Nathan was going to be the rare bird who was going to live with his mother until he was at least seventy-five, somewhere along the way that wonderful plan went awry. 
Nathan went off to college for four years.  He set up residence in Florida.  And then he found himself a most marvelous woman to marry. 
What's that all about? I mean, really?  Who said he could do all that?   Who said that months and months could pass between visits home?
Sigh.
One doggie son.  One human son.  Gone missing.
I am so thankful that during the days when they were still around, they conspired to create a wealth of precious, funny, fond memories–memories that make me smile in spite of myself, in spite of my missings, in spite of my tears.
I loved our years when we all lived under the same roof.  And even though that's no longer the case,  I will never, never, ever stop loving my two boys.