Note:  If it looks to you like Steve has a beard in these pictures it's because he does! He is playing a big role in our upcoming Easter drama and that role requires him to grow a beard. (Which he will be most happy to shave off when the time comes.)
Last Saturday, Sarah and Steve went out to gather pine straw from our front yard.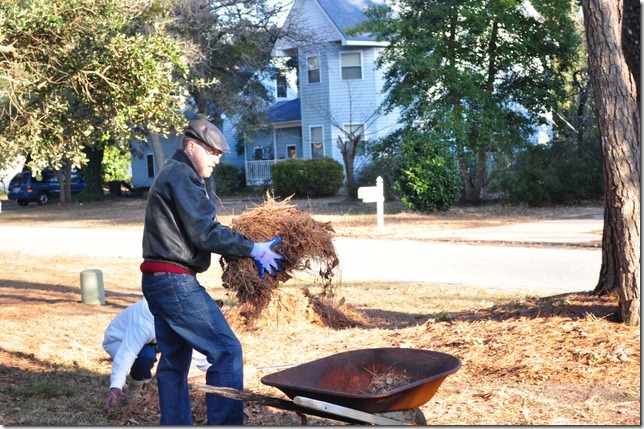 Pine straw gathering is something we'uns do in the south to occupy ourselves, since we don't (as a rule) shovel snow.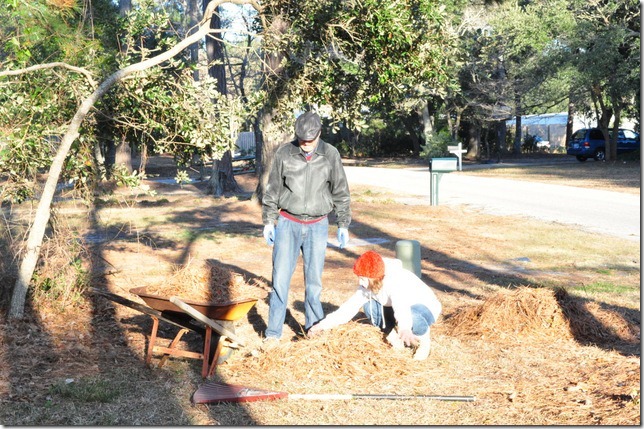 As you may have already surmised, picking up pine straw (and moving it from place to place), is not widely regarded as a fun occupation. (Although Steve and Sarah managed to make it fun-ish.)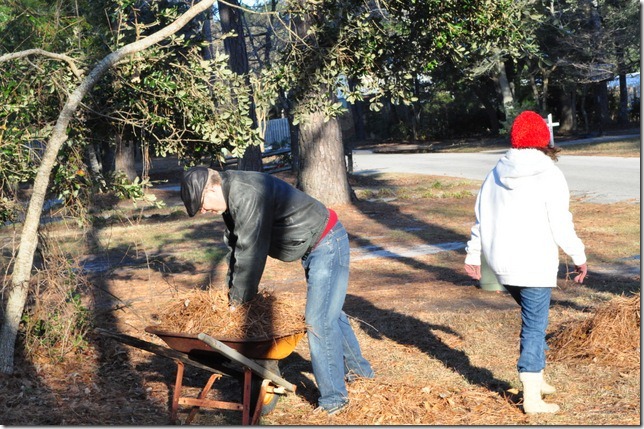 It requires strength, agility, and durability.  (Which is why I was gathering the pictures and not the straw.)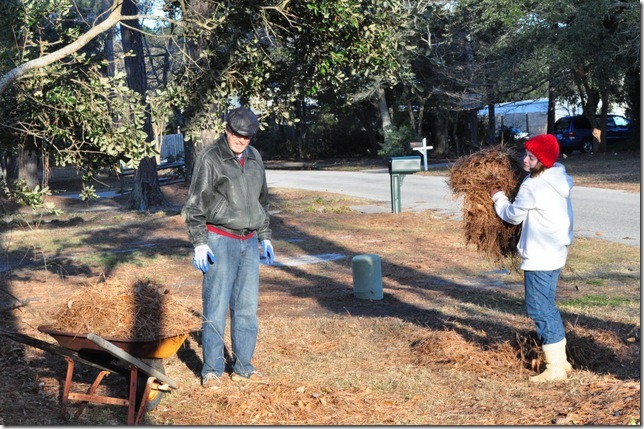 I have to say that Steve and Sarah made a formidable Pine Straw Gathering Team.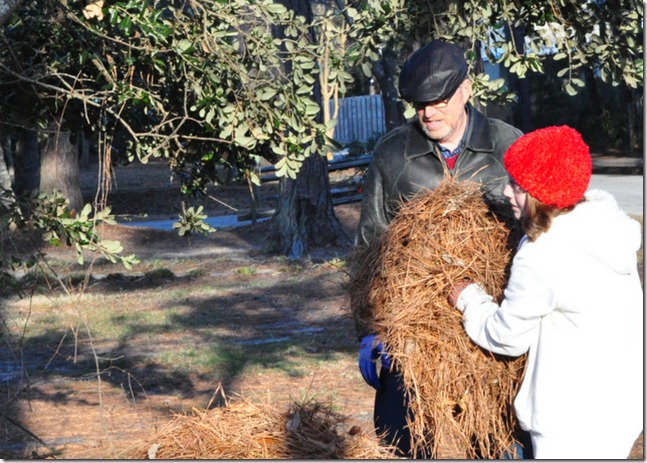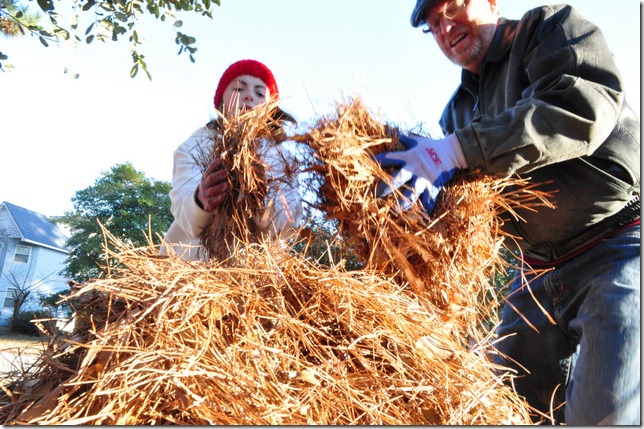 In fact, if there are ever Pine Straw Gathering Olympics . . .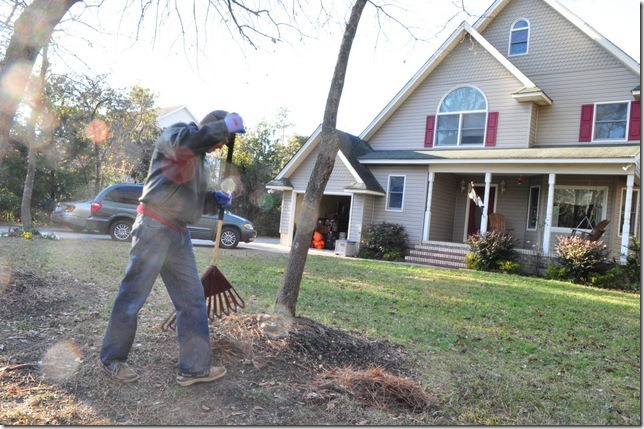 . . . the two of them would most certainly go for the gold.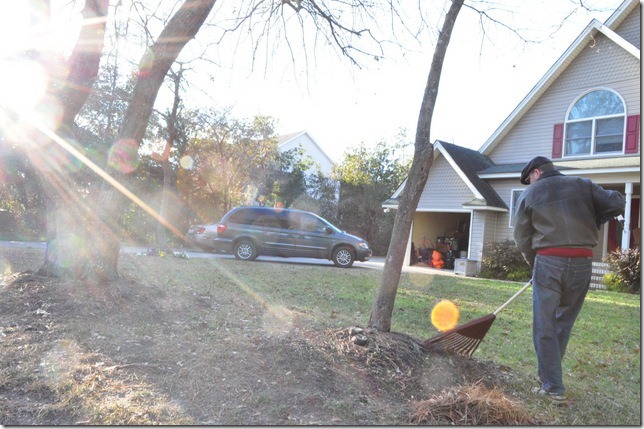 Midway through their task, I broke through their intense Pine Gathering Concentration and asked them to pose for a picture.  Which they graciously did.
Then they decided they wanted to recreate the American Gothic pose. Unfortunately though, Sarah got to giggling so hard at the thought of posing therewith, that she had to put her rake in front of her face for about a half an hour until she could gather her composure.
It appears that gathering pine straw is easier than gathering one's composure.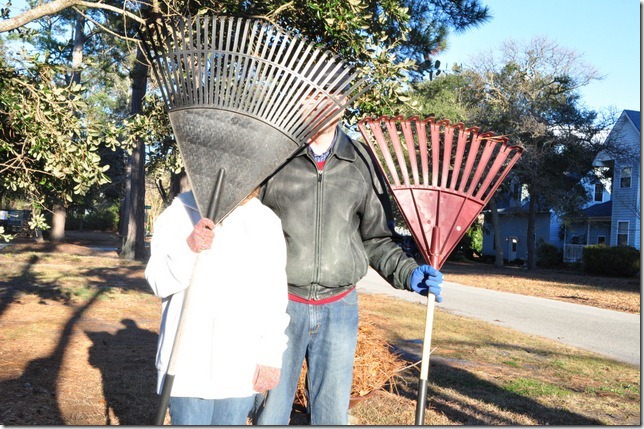 Okay. Finally serious.  American Gothic serious.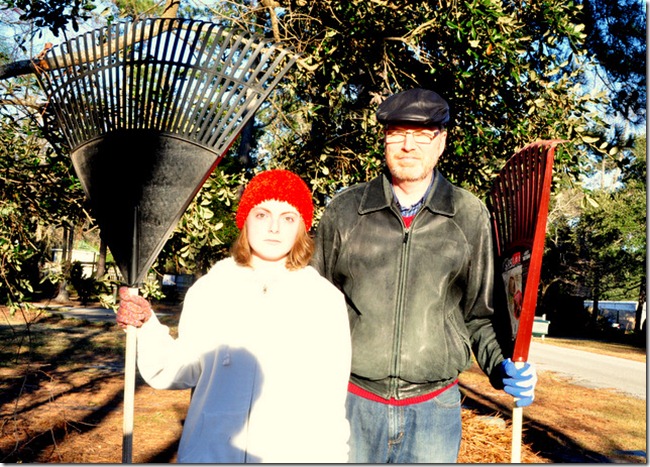 And then it was back to giggles and pine straw.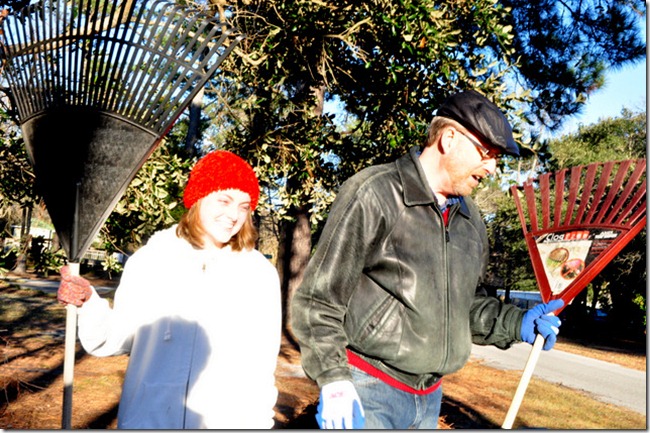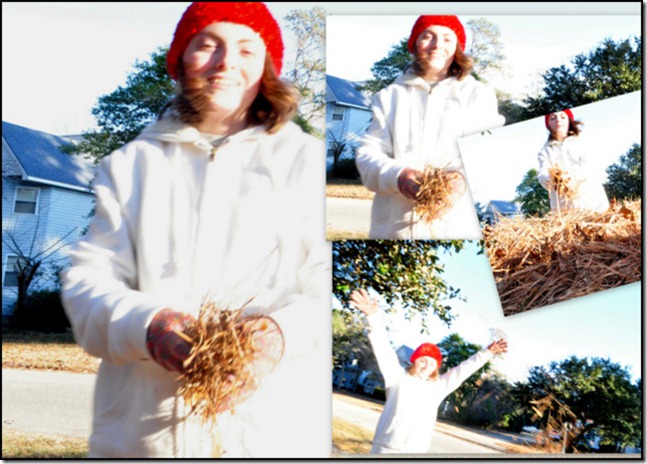 On a slightly more serious note:  I have an appointment with a Rheumatologist this afternoon.  Last week, she ordered x-rays of my hands and 4 tubes of blood to be drawn.  (I was a little curious during the lab work; the technician had never heard of one of the tests and went and asked several colleagues about it; they had never heard of it either so they had to all go look it up!)  She also (for some reason) tested for Hepatitis.
Today she will let me know whether or not I have Rheumatoid Arthritis.  She said in my last visit that she was leaning toward it but of course, won't have a definitive diagnosis till she see the test results.
To be honest, I'm feeling a little old-ish, a bit weary-ish, a tad sad-ish just thinking about those sobering words being bandied about my person.  I realize it's not a death sentence or anything but for someone who plays piano, takes pictures, does graphic design, edits photos, writes a blog, etc. my hands are just a little bit important to me. (And also to my happiness and well being.)
I'll let you know what I find out.