I blogged this week about the 80% chance that I have rheumatoid arthritis.  And naturally I wondered how that would eventually affect the things I love to do, like playing the piano.
Well.  This morning I ran across a video and after watching it, I was suddenly pretty certain that I'm going to keep on playing, no matter what.

Because the girl playing piano in the video? She has a total of four fingers. Four. And she plays piano like she has twenty of 'em.
So if she can play piano with four fingers I can most certainly play piano with ten fingers–arthritis or no arthritis!
(This is Christmas 2008, playing piano at a rest home in Wisconsin.  That's Nathan, Sarah and my mom and dad in the background.)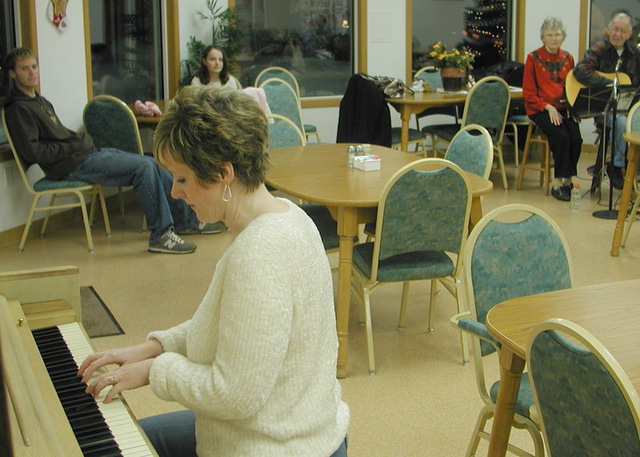 The video is about ten minutes long but even watching just the first minute will give you goose bumps.  She is an absolutely amazing inspiration.  
(click on orange letters to play video)