We had a few crazy moments while we were in Florida, as this collage will attest to.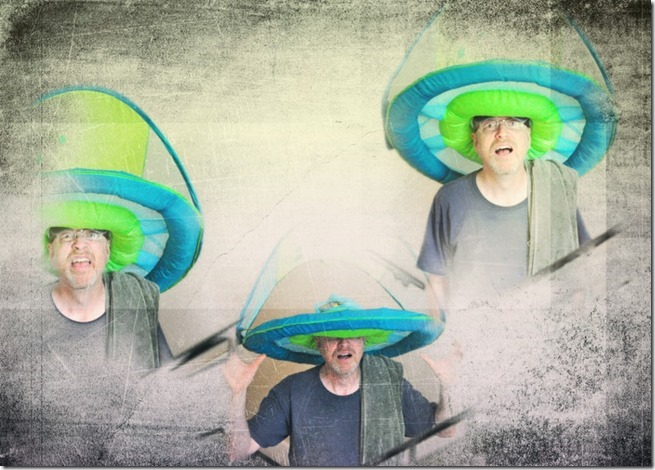 The family had decided to go swimming and Meagan was excited about trying out a new float she had just bought for Noah. Steve decided, however, that said float would really be much more useful as a sun hat. Which he then proceeded to model.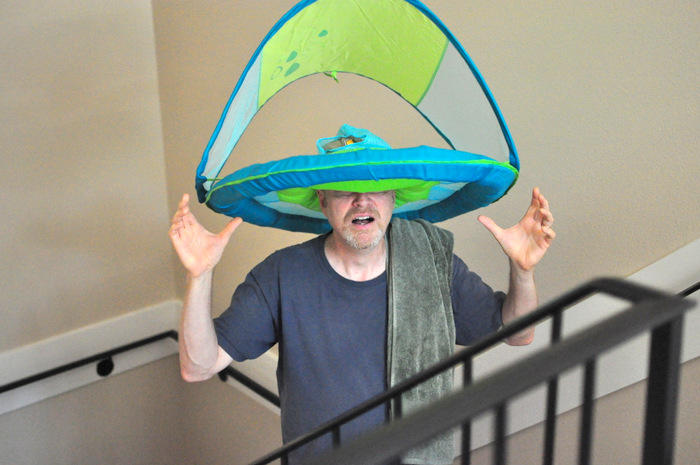 Sarah eventually managed to steal the "hat" back from him so all was well.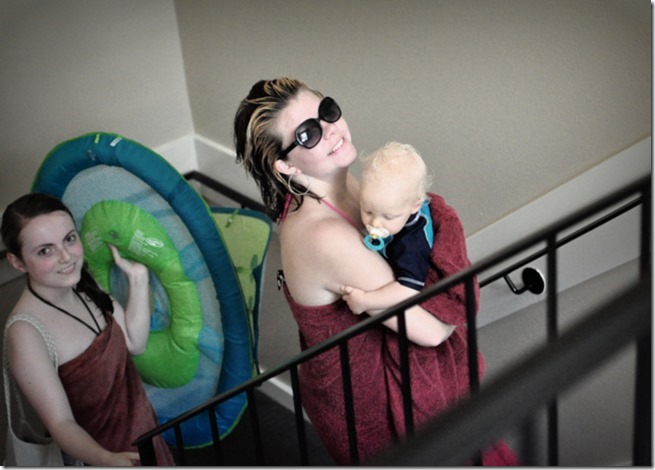 During our visit, Nathan had really wanted to play drums in a service with Steve on bass, but we weren't able to be there over a Sunday. As an alternative, Nathan and his brother-in-law, John (who is the youth pastor and keyboard player at church) decided that it would be fun to have Steve come for Wednesday night youth meeting where they could play some music for the teens.
Before the youth service started, the guys went outside and played some sort of Frisbee-ish game. Frisbee football maybe? (If there is such a thing.)
If there's one thing Nathan loves, it's playing sports of any kind.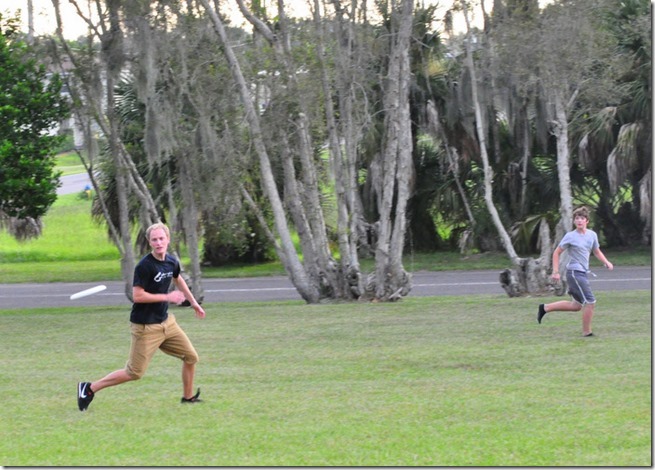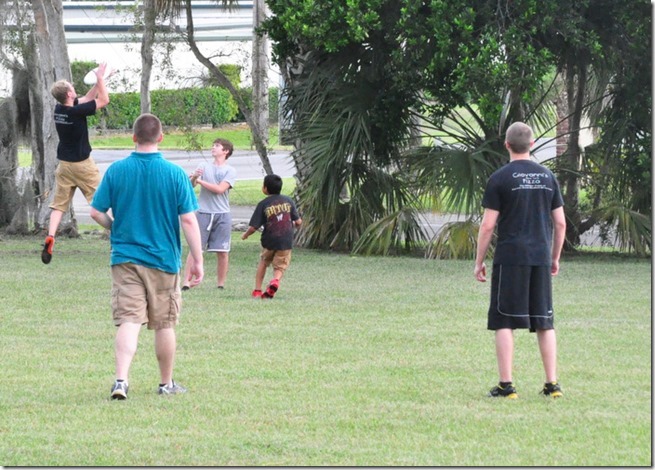 Not only were John and Nathan out there playing with the youth, they were also joined by Cody (on the right) who will become their brother-in-law in October. Nathan is so blessed to have married into a family he gets along with so well.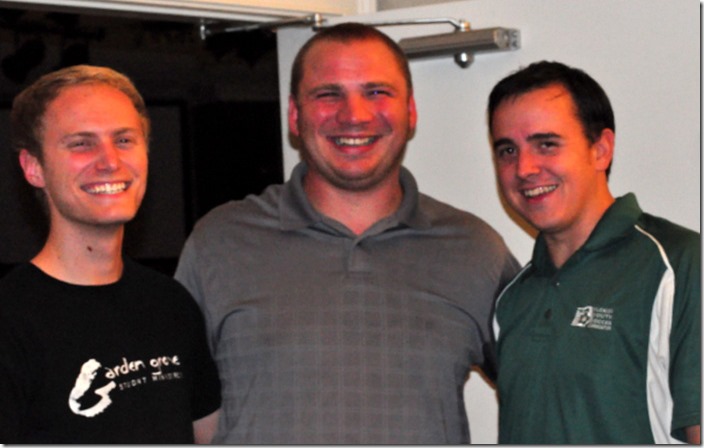 Finally it was time for the youth service to start.
I would recognize that dear profile anywhere.
As things got started . . .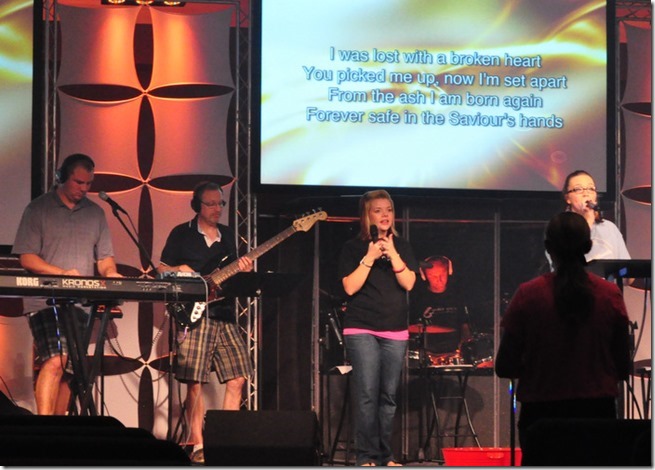 I couldn't help but notice that a very young youth was present.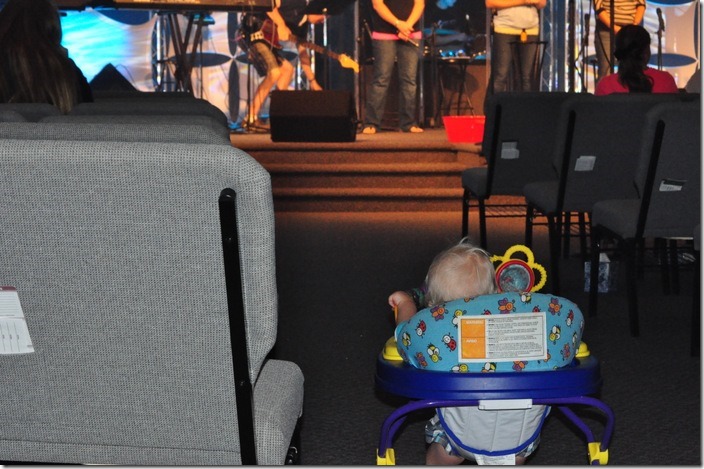 When I approached this little fella in an attempt to diplomatically suggest that he might be too young for this age group he turned around and gave me a look that clearly said, "Hey! Whatcha looking at?"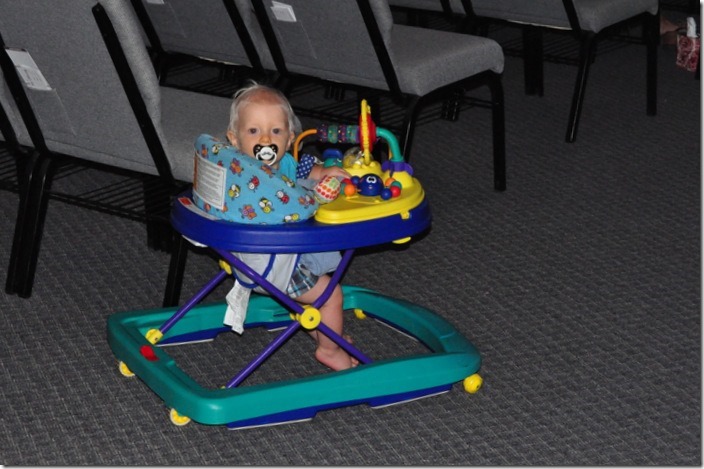 I figured that instead of throwing him out for being too young, I would make a deal with him. I told him that if he would just let me sit in the back of the room with him and hold him till he fell asleep, I would let him stay.
It worked out pretty well.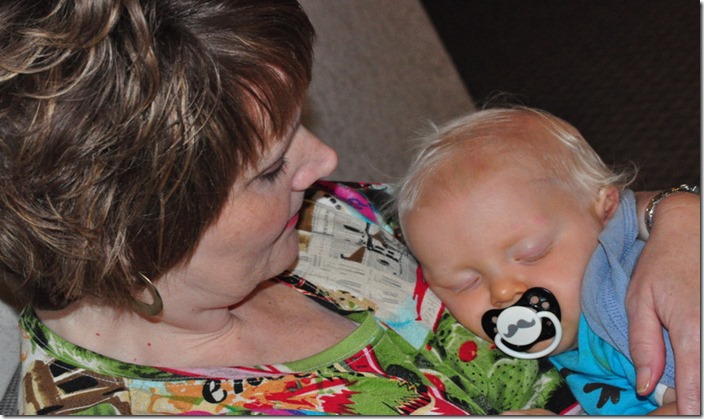 I loved how he was able to sleep through all the noise and people and music. Nathan and Sarah were both raised that same way; they learned to sleep in the middle of anything.
Here's my used-to-be-little boy all grown up and laying a steady beat down on the drums. He just gets better and better each time we hear him.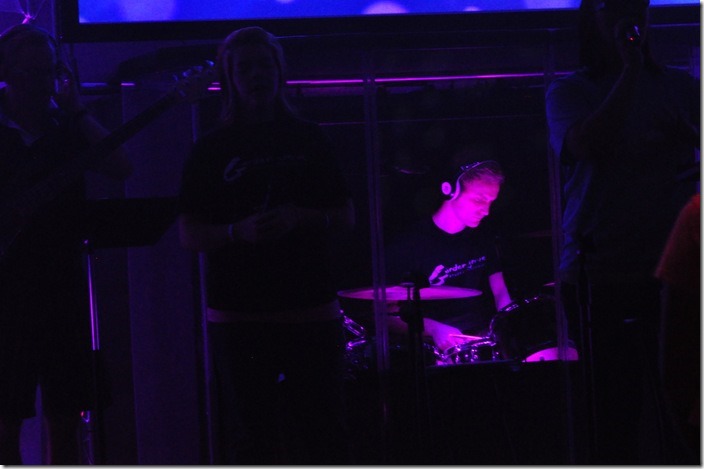 Meagan's sister (and John's wife) Joy led the musical portion of the evening. Nothing like sister harmony to make your heart smile.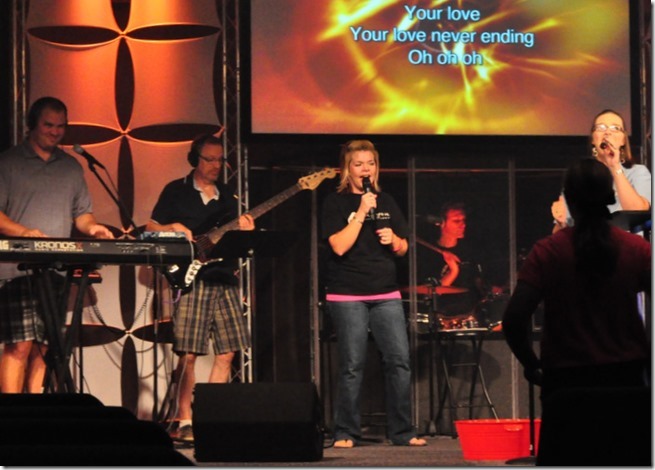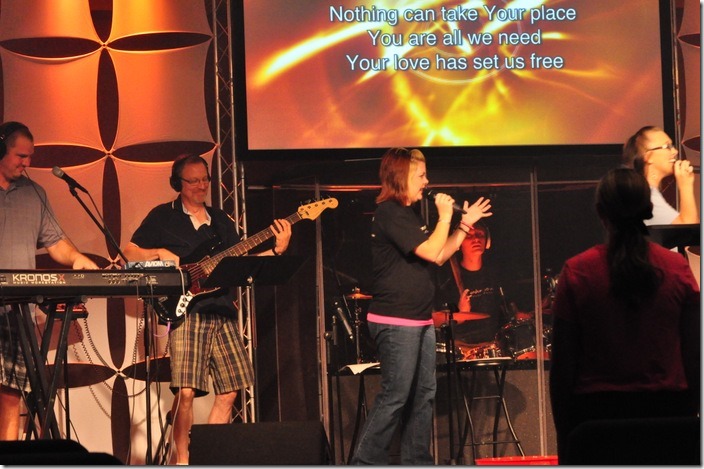 As I sat in the back of the auditorium with my precious grandson in my arms, I couldn't help but get a little teary-eyed. It was a great joy to look up on the stage and see my husband, my son, my daughter-in-law and my grandson's aunt and uncle all making music together, music that glorified God.
To my right, Noah's future uncle, Cody, was running sound and one room over from us, Noah's other Grandma and Grandpa were teaching their church's midweek Bible study.
I have to say that it made it a whole lot easier to leave Noah behind knowing that he is growing up surrounded by people of such caliber, people who truly love him, love God, and love people. What better place for him to be?
It was especially meaningful to know he would be growing up with those kinds of people in his life because I knew that they could then offset the influence of this kind of person in his life.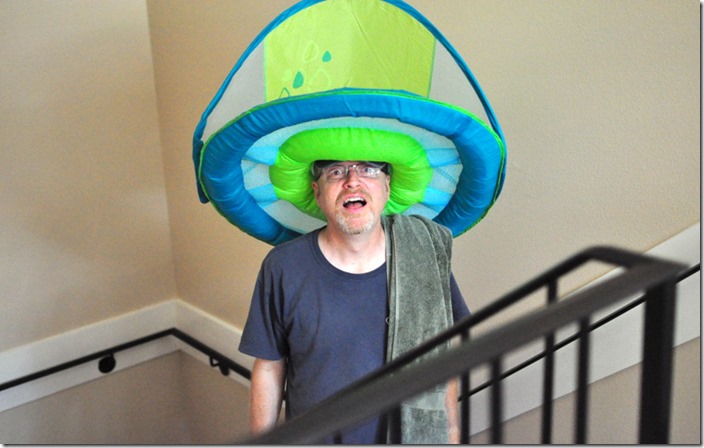 Who knows how that child will turn out with a floatie-bedecked grandpa in his life?
Of course, if the two of them have enough quality, one on one time together, Noah may be able to be a good influence on his grandpa.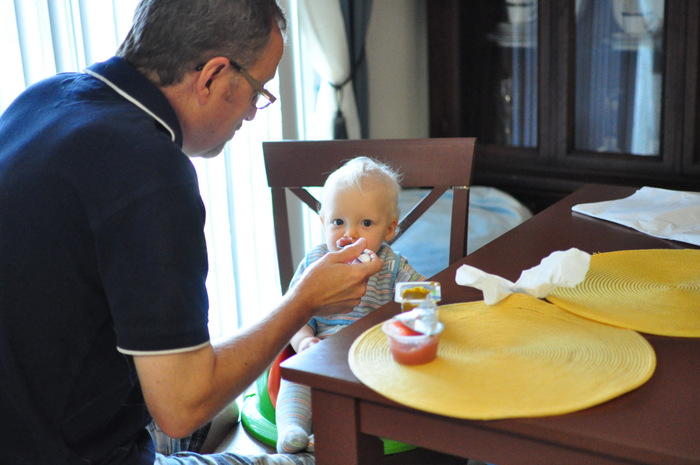 Only time will tell.