Roanoke Island is a perfect paradise for DAWGS because they are taken around everywhere with their owners and are highly respected members of the Roanoke Island huntin' and fishin' society.
And just in case you might be wondering exactly what a DAWG is, it is a canine that loves to ride in the back of a pick up truck, whether it's 106 degrees  out or 20 degrees.  Neither wild  temperature variations or rain or snow seem to bother him because he is just so very, very happy to be out and about with his owner, perusing the town and feeling the wind blow through his furriness.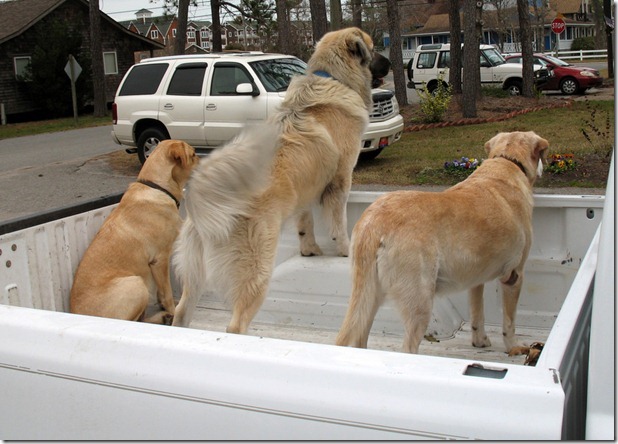 Whenever I'm driving around town and see DAWGS in the back of a truck (which happens half a dozen times a day), I always think back to the day when Steve borrowed a pick up to clean up some lawn debris.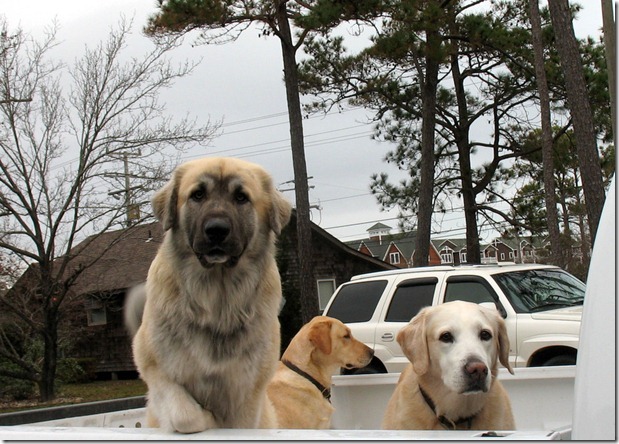 We thought we would see if our  own personal DOG could transform himself into a DAWG, so we set him in the back of the pick up to try out the idea.
As you may recall (if you've seen this photo before) the experiment didn't work.
It seems as though Snowy was never really able to be anything but a DOG although you can tell by the look on his fluffy, furry face that he is asking, "Is it working, Mom?  Am I doin' it?  Am I a DAWG?"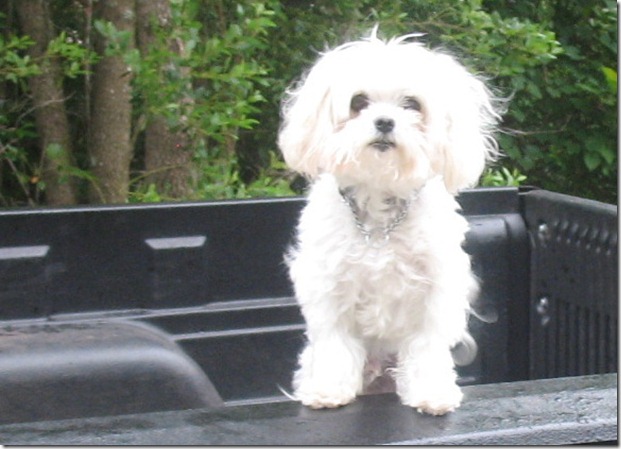 I'm hoping that now that Snowy is in heaven, God has sprinkled a little DAWG aura over him and reserved a pick up truck for him to ride around in so that he can fulfill his lifelong dream to be an Official Roanoke Island DAWG.
We miss you, sweet Snowy.