Today is the day that marks Sarah's first day of college! Unfortunately I am in Greenville for my infusion (in fact I'm hooked up right now) so Steve was the one to drop her off at 9 a.m. I've since heard back from them and her first class went great.
Here's looking at you, sweet girl!
Before her first class.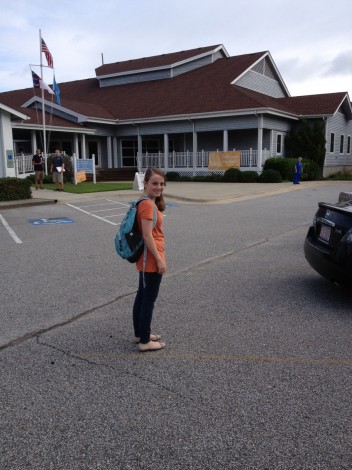 After her first class.