I worked eleven hours Saturday, twelve hours yesterday and put in another five hours this morning. And so you know what I told my boss (and also, my husband) a few minutes ago?
I told him I was going home and that I would not (repeat NOT) be coming back to work today.
And you know what he said?  He said,"Great idea!"
I just love my boss. (And also my husband.)
Since my recent schedule has not left me with a plethora of blog writing moments, I'll just share with you some photos I took very early Saturday morning as I was leaving town for a meeting for women ministers.
As you look at the following photos, please keep in mind that it was twenty-nine degrees out when I was taking them. Now I know that my northern readers all think that twenty-nine degrees is rather balmy, but for this Southern gal, it is stinkin' cold!
But I will have you know that I sacrificed twenty minutes in my warm, comfy car for the sake of art and beauty and Outer Bank sunrises.  (A pretty good trade off, I must say.)
May I also just mention that not only was it very early and very cold, but I also had to overcome my fear of standing on a tiny little walkway that jutted out tentatively over cold, dark water.  I am not a swimmer and sometimes I even get a little queasy when I'm crossing a bridge and looking down at the water; therefore, I am quite proud of myself for walking all the way to the end of that teensy, weensy, baby boardwalk. If I'd lost my balance and gone overboard, there would have been nothing left but a Nikon and a gurgle which is not something I even want to think about.
So I won't. Instead, I will just show you the pictures.
I absolutely love the golden light and the early morning stillness that visited water and sky alike; when I think of all the things that God has ever created, I still believe that His specialty is early mornings by the water.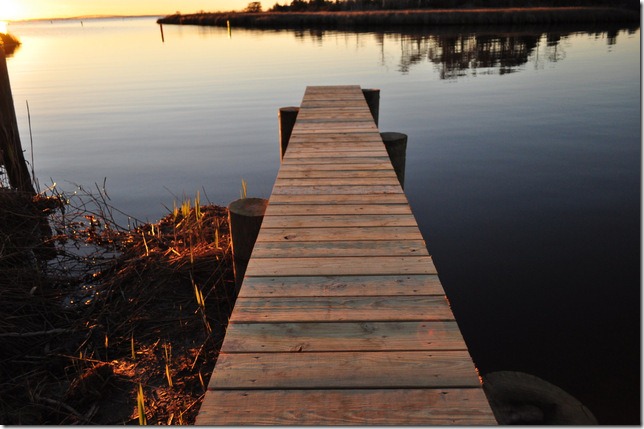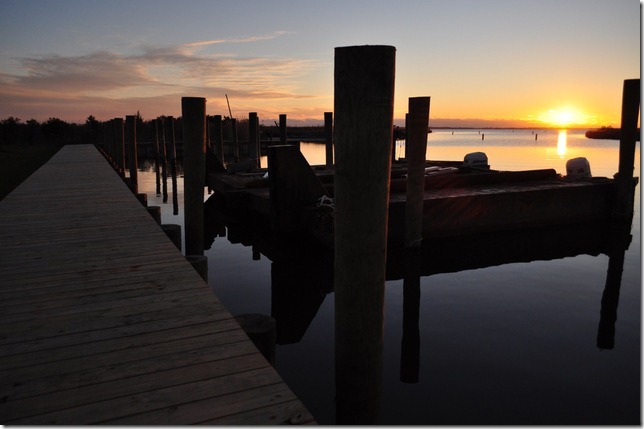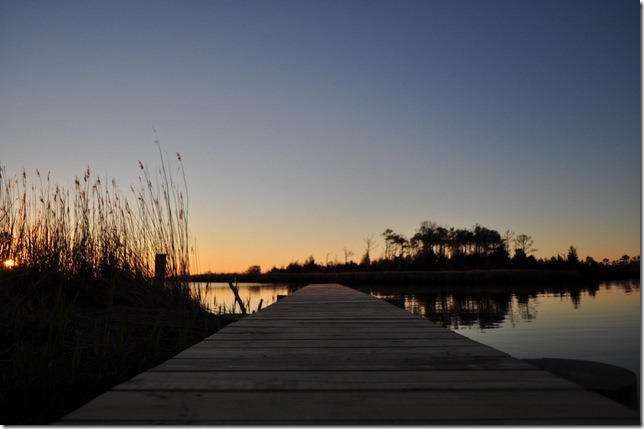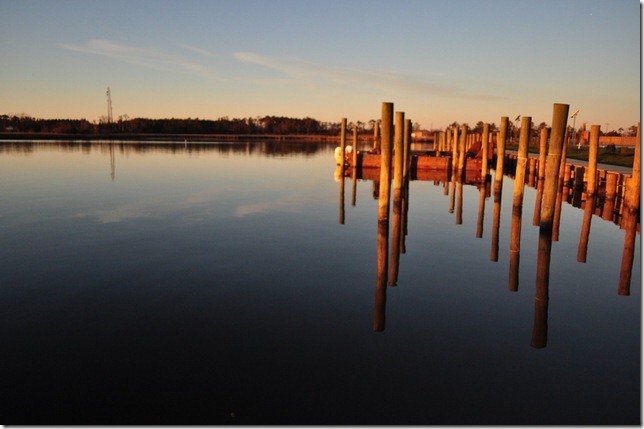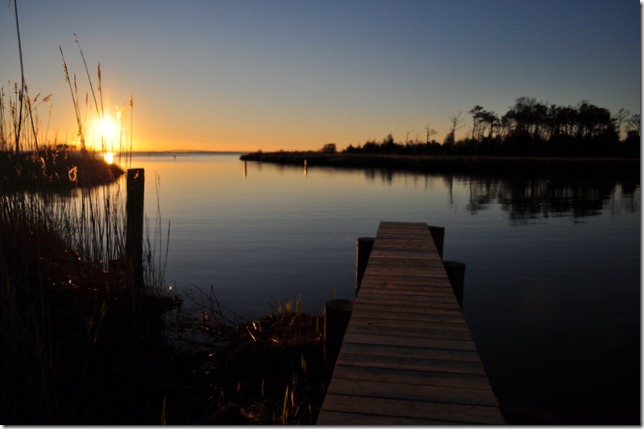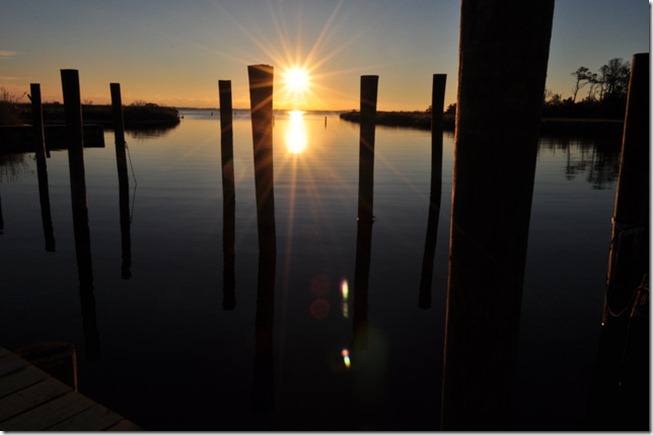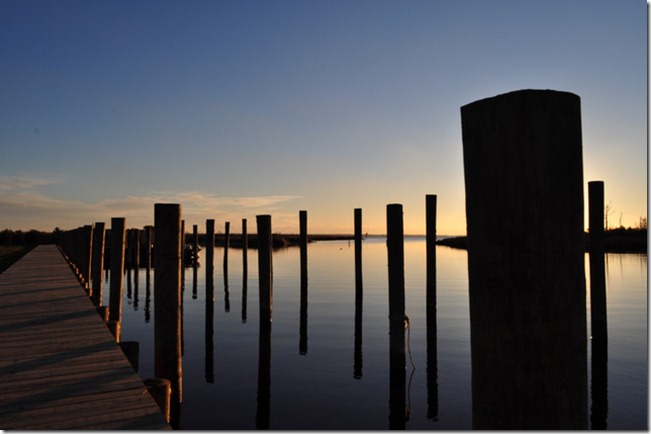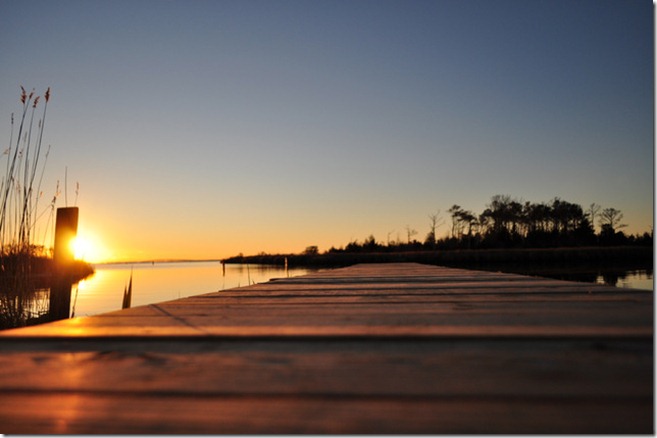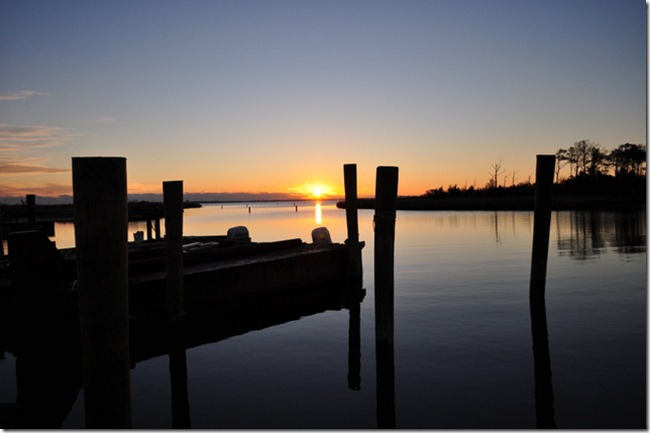 Note:  Thanks for your continued patience with this font issue I've been having. My eventual goal is to bring it down in size just a little but leave it large enough to read easily.  Unfortunately, there are some behind the scenes issues with coding that is making things a little more complicated than we originally anticipated.