Today I am finally getting up the courage to write about Snowy's funeral.  I invite you to get a Kleenex and take the journey with me. 
Last Wednesday, when the vet arrived at our home, she was carrying with her a cloth bag that the mother of one of her colleagues makes for every pet the animal clinic puts to sleep. That small act of kindness touched me so much;  I was thankful to know that Snowy would be wrapped in something that had been handcrafted with love and compassion.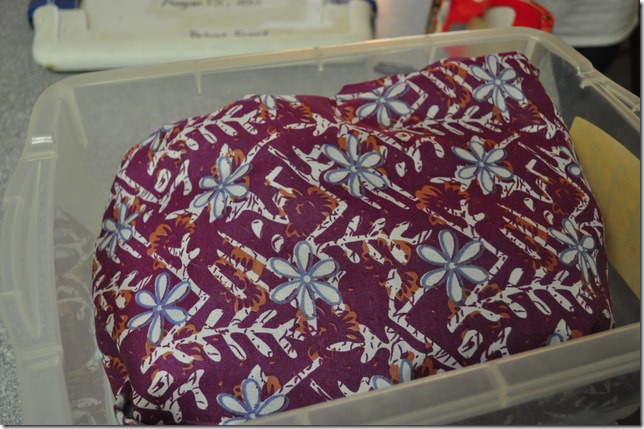 Sarah wrote on the lid of Snowy's little box . . .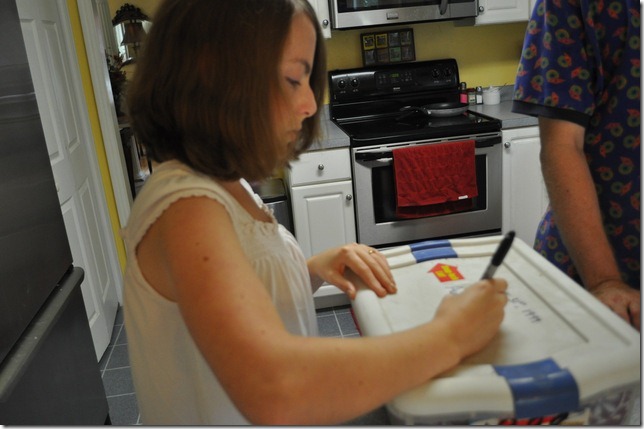 . . . and then we took the lid back off so we could add some of Snowy's precious items to send with him.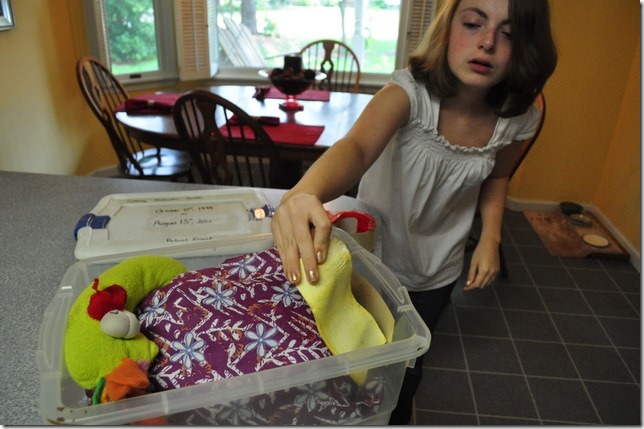 The green chew toy was one of his favorites.  He loved it when we would play tug of war with him using the toy; when he won the war (which was always), he would strut off with head held high, chest puffed out, arrayed in an air of confidence that he had once again established his world dominance in that particular important arena.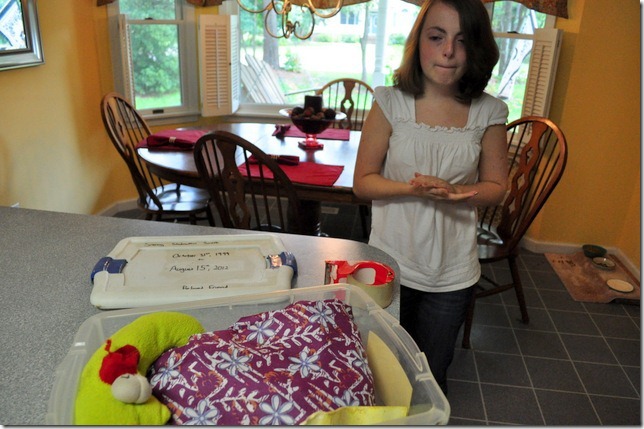 While Sarah and I were getting things taken care of inside, Steve went out to dig a tiny grave in a lovely shaded area on the side of our front yard. . .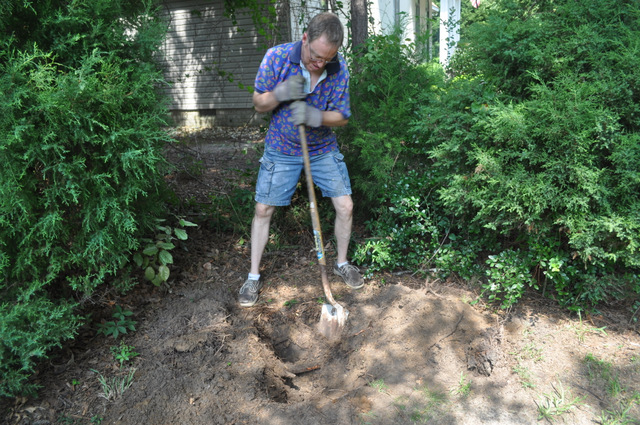 . . . and then we carried Snowy's casket out to it.
It was Sarah's idea that we all wear white as a way of honoring or small, white friend.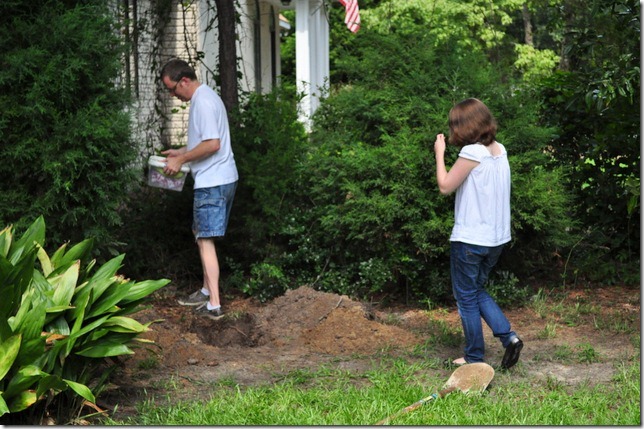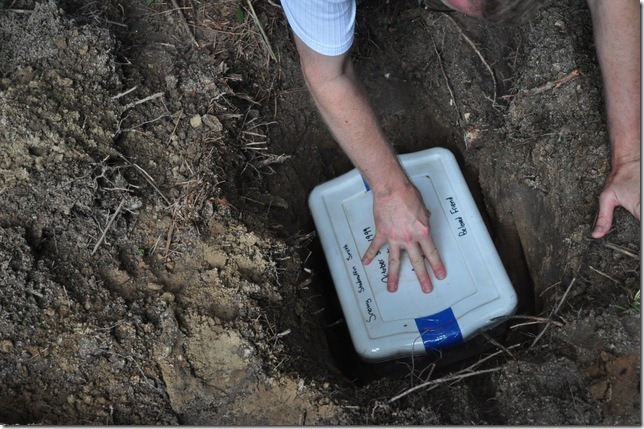 Snowy Studmuffin Smith.  October 31, 1999 to August 15, 2012.   Beloved Friend.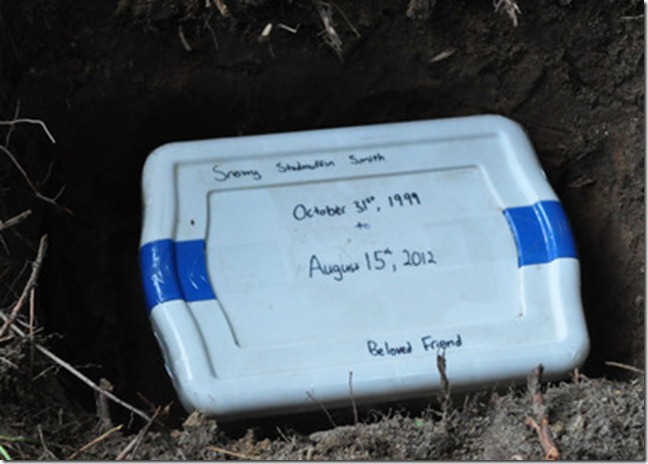 We all joined in a circle hug and Steve prayed a prayer of thanksgiving for our littlest family member who had brought more joy and comfort to us than we would ever be able to express.
We all threw in a handful of dirt . . .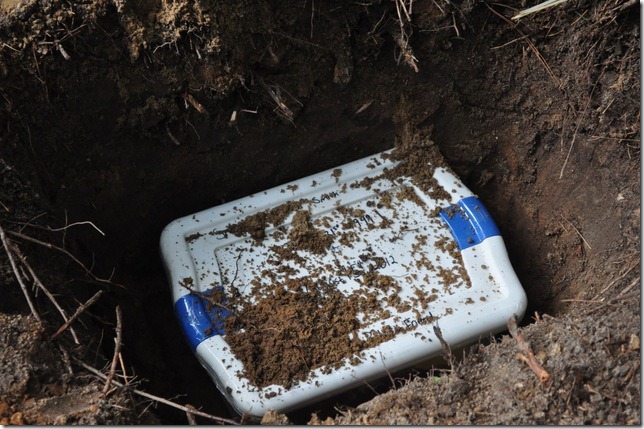 . . . and then Sarah put in the first shovel full.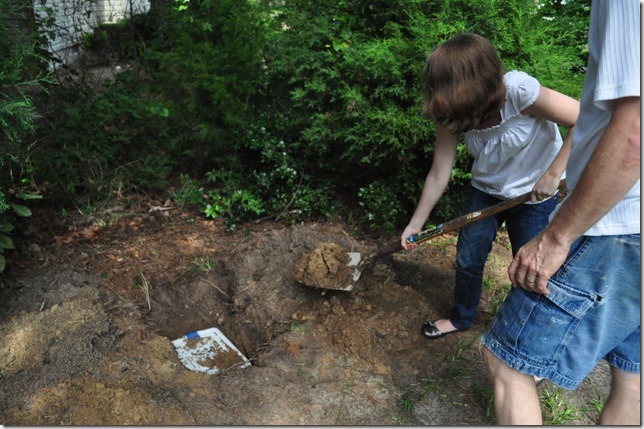 It was such a difficult leave-taking.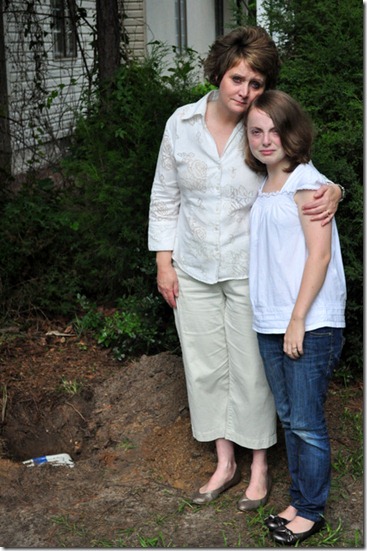 After we had wiped our (many) tears and turned from the grave to go back in the house, we noticed a car had pulled up in our driveway; Sarah's friend, Taylor, and her mom, Regina, were sitting there quietly, waiting for our little service to be done.  They had stopped by with hugs, words of compassion and a beautiful plant to put on Snowy's grave. 
It was such a sweet thing to do.
The rest of the day was tough 
Every time I walked by Snowy's kennel, I saw its emptiness.  I saw the red blanket that I had wrapped him in as he fell into his deepest sleep.  It was the same red blanket that he had slept on every night.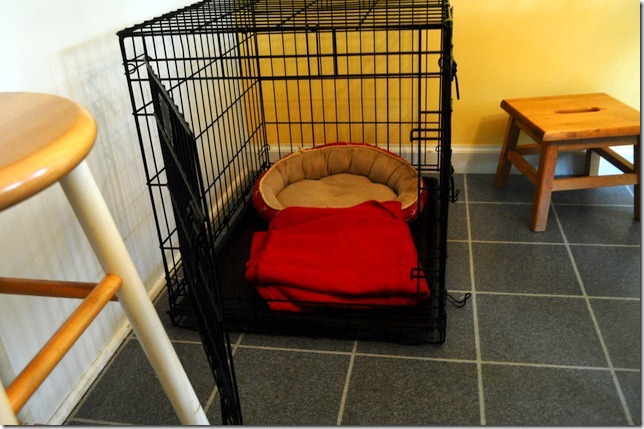 I saw the food dishes that reminded me he wasn't there to spill the food out of his green dish, the way he always (inexplicably) did.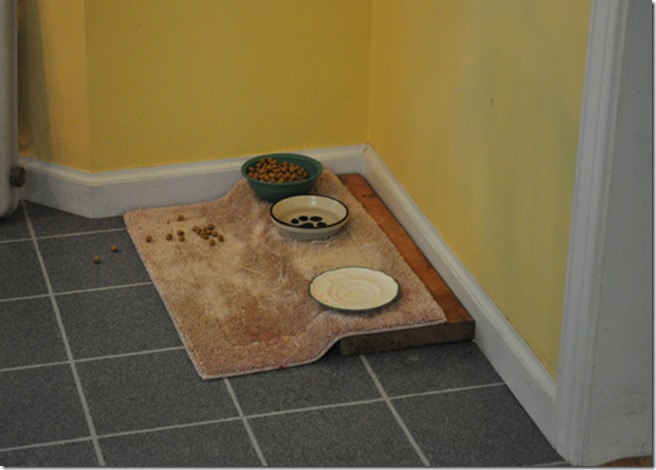 I saw the med schedule on the cupboard that contained the record of our increasingly futile attempts to keep him comfortable in the last days and hours of his life.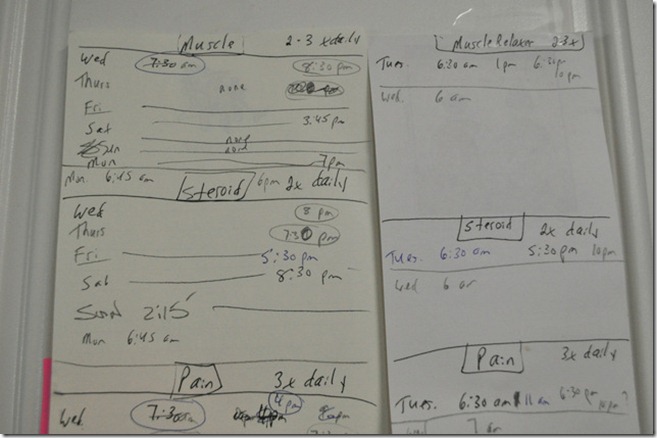 I saw his collar, sitting on the table in the living room where the vet had put it before placing Snowy's quiet body in the love-sewn bag.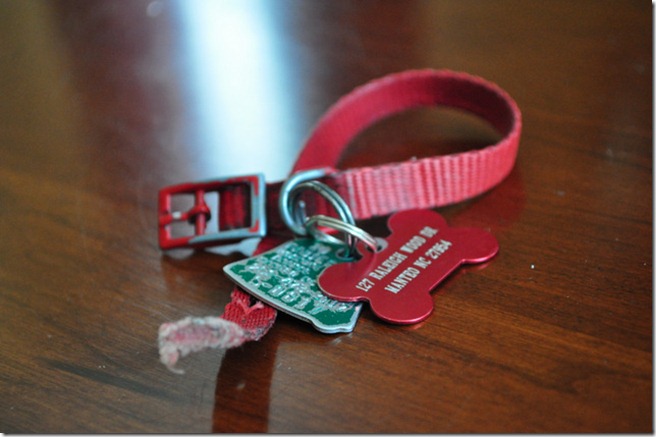 I saw Snowy everywhere I looked.
And it was hard.
But it was good.
And I will see him always.  Everywhere.