Meet The Smiths of Smithellaneous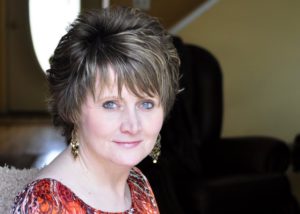 I'm BECKY and I'm the author of Smithellaneous.  I usually post 4 or 5 times a week with most of those posts consisting of pretty good- to-above average writing and photography spanning a range of okay-ish to very good-ish.
And that weird blog slogan about the glass being perpetually (almost) always (usually) at least half full?   That basically means that I almost always write from a pretty positive (even humorous) point of view; however, I do delve occasionally into more serious, painful topics because life isn't only about joy.
I've been blogging for an exceedingly long time.  Nine years.  And yes, that means I'm old.  Really old.  I am very honored by the fact that I have a good number of readers who have been with me on this blogging journey since the very beginning.  That's a long time to hang in there with one family!
Compulsive reading is one my (many) weaknesses; in fact, I love words so much I have been known to read books on grammar just for the fun of it.  Photography, computers, mashed potatoes, reading, and thrift stores are also on the list of things I love.
In March of 2010, I was diagnosed with breast cancer which was a bit of a bummer, to put it mildly.  I had a double mastectomy (another experience high up on the Bummer List) and finished reconstruction in March of 2011.  My plastic surgeon offered to make me into Dolly Parton, but I respectfully—and regretfully—declined.

The man in this picture keeps trying to tell me that he and I have been married for thirty years but thatcan't possibly be true since I'm nowhere near old enough.    
Steve is an amazing husband, a  pro level bass guitar player, a pastor (www.manteofirstag.com), a book lover, a word aficionado, a handyman extraordinaire, a fitness cyclist and a repairer of just about anything.  (Up to but not including nuclear reactors.)
He loves snow skiing, coconut desserts, Myth Busters, airplanes and jaylenosgarage.com.  He is completely incapable of going even one day without popcorn.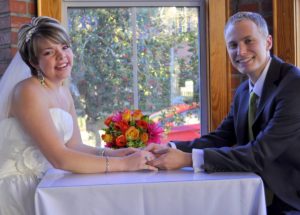 NATHAN, 23, is our first born child and our favorite son.  In May of 2011 he graduated from Southeastern University in Lakeland, Florida and two months later, he married his best girl, Meagan Hawley.   He and his beauteous bride live in Winter Haven, FL which is fine for now; however, when they have our first grandchild, they will be required by law to move permanently to our town.  (If not to our actual house.)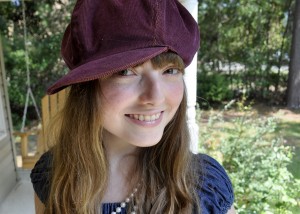 Sarah is 17 years old and we've pretty much decided we're going to keep her.  She loves reading, video editing, graphic arts, music, and is writing a novel.  She's funny and wise and comes up with some of the most intriguing twists on words you have ever heard.  C.S. Lewis is among her favorite authors.
Sarah was diagnosed with Stage IV Neuroblastoma in 2002 but is currently doing well.  You can visit her cancer website at Sarah Smith's Spot.
The Smith family was joined by Summer in August of 2012, after putting to sleep our beloved Snowy, who we had for thirteen years.  Summer is filling that empty space in our hearts very well.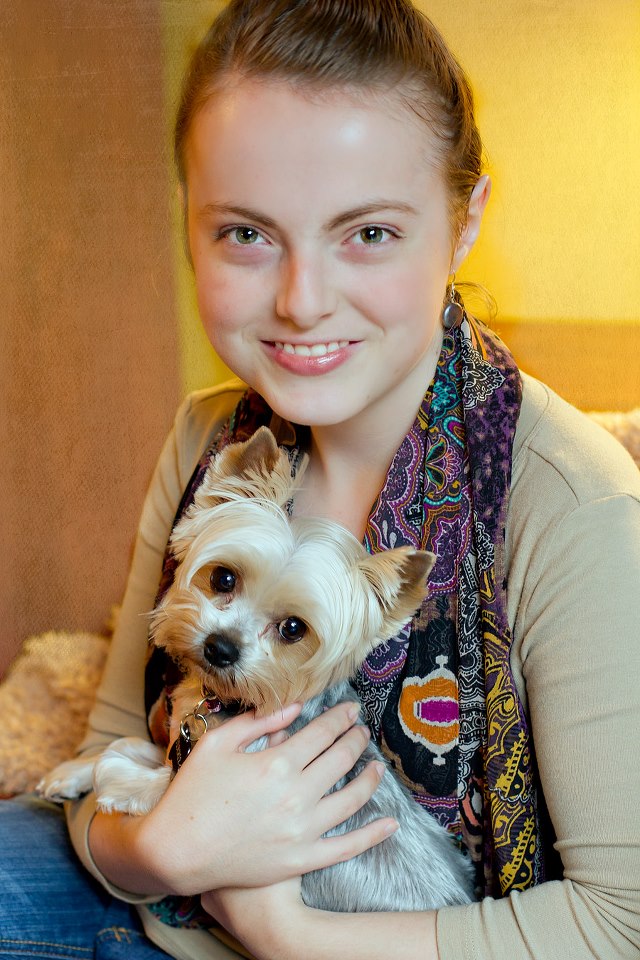 (photo by Pamela Mossack Doughty)
Although our family looks sort of normal-ish, we really aren't totally and completely normal because for fifteen years we lived full time in an RV and did concerts in churches in thirty-five states.   That means my kids (and dog) were basically raised on the road.   Which was cool and interesting.  Mostly.  But also kinda different.
During our road years, Steve and I wrote our own music, played instruments, and recorded numerous studio CD's. We left that traveling lifestyle soon after Sarah's diagnosis and have been enjoying the last nine years of getting to live in houses with no wheels.

I'm so happy to welcome you to the Smithellaneous family.