Coming soon! 
Pictures, stories (and even a video) of yesterday's Thanksgiving Celebration with the men of Dare Challenge. For now though, here are a few photos of the Thanksgiving table.
And since the subject of Thanksgiving reminds me of the subject of prayer, I thought today would be a good day to include a few photos on that subject.
Steve usually goes to the church at 6 am every day to pray; his preference is to walk while he prays and the sanctuary is perfect for that. However, on his days off, he spends his prayer time at home, usually kneeling at the chair in our bedroom.
Well, Summer was very interested in this whole praying/kneeling process and wanted a closer look. So she got up on the chair beside Steve and from there, made her way onto his back.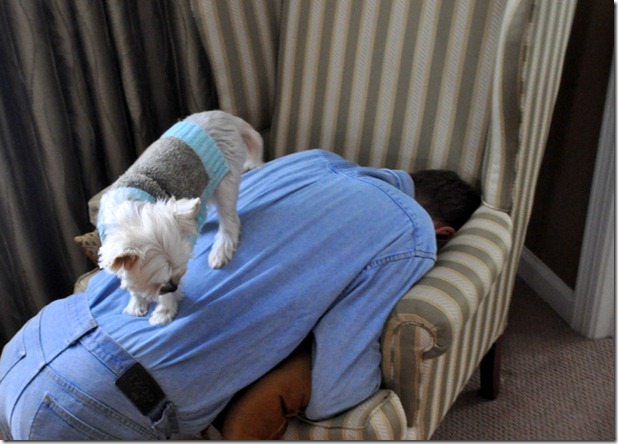 "Mom?  Can you tell me what's goin' on here?"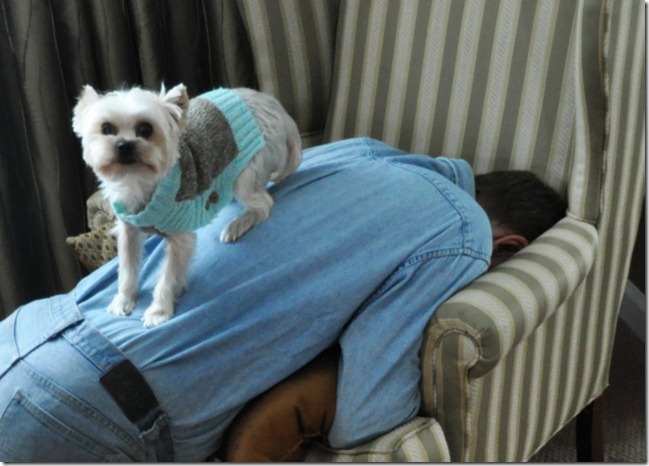 "Oh.  He's praying? Well, I guess I should be vewy, vewy quiet . . "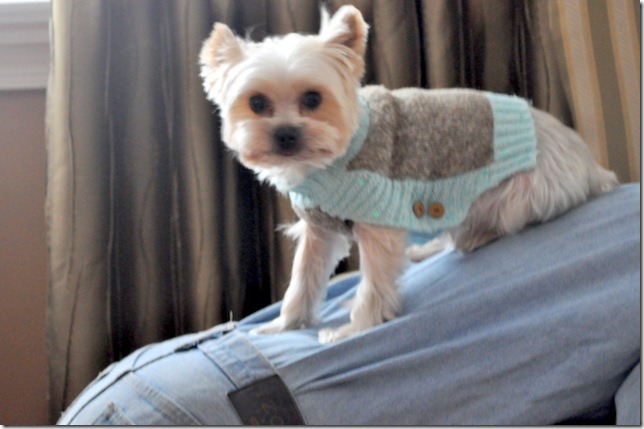 and do a little praying myself."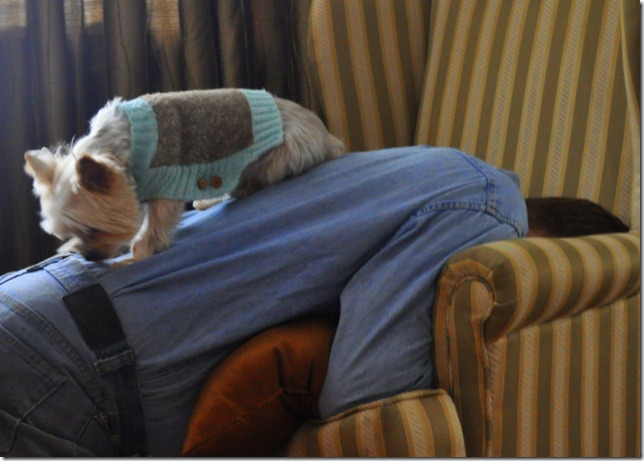 It is certainly inspiring to have a dog who is so willing to help the pastor with his prayers!