There is a little boy in Fayetteville, NC who has cancer.  His doctors have given him 10 months to live and his family is facing not only the grief of an impending loss, but also the many medical expenses that go along with a child's cancer diagnosis.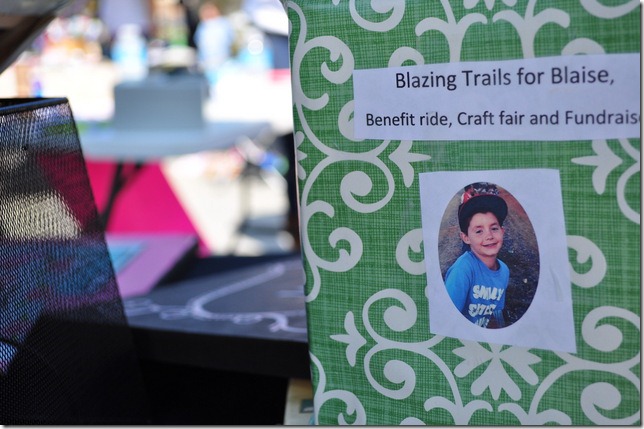 Gretchen, a friend of ours, didn't want to just sit by and do nothing so she rounded up some help and organized a big Benefit/Craft Bazaar/Trail Ride for Blaise's family.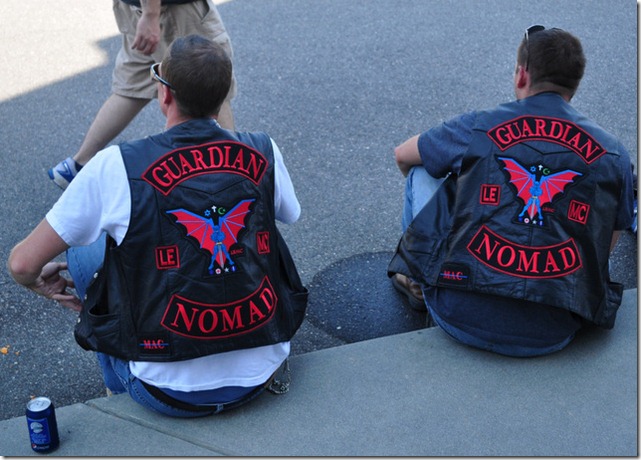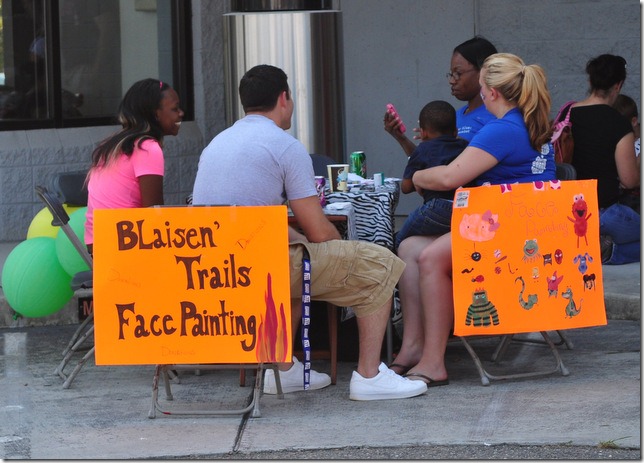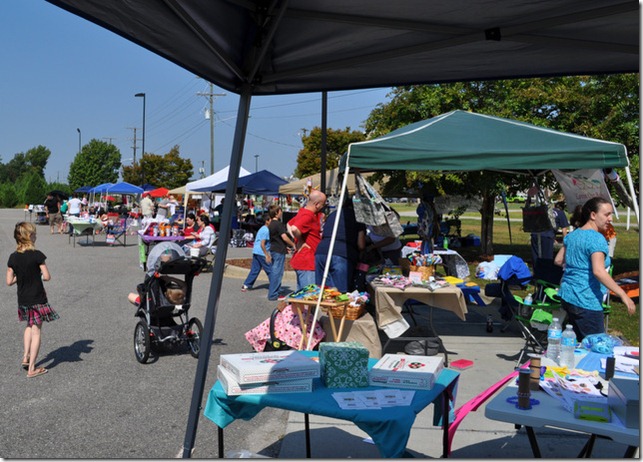 Since Sarah and I are both cancer survivors, Gretchen invited us to drive on over and take part.  (We left at 6 am and returned home at 7:30 pm—it was quite the little outing!)
The Cape Fear Harley Davidson allowed their parking lot to be used for the event.   Sarah and I hung out and assisted in Gretchen's booth.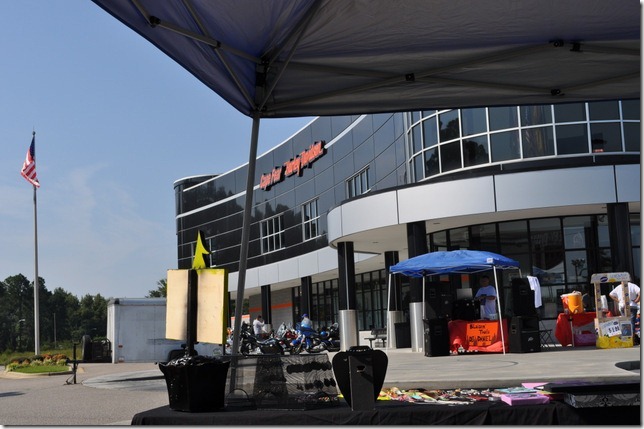 A few enthusiastic gusts of wind blew through while we were there so Sarah was given the responsibility of anchoring one of the tent poles. She did an admirable anchoring job.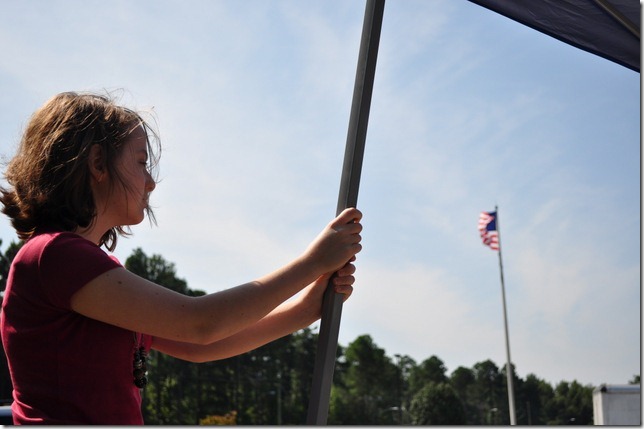 One of the highlights of the day was when Gretchen's boyfriend, David (who served in the Special Forces), showed Sarah around his motorcycle.
Getting the helmet on was an interesting challenge.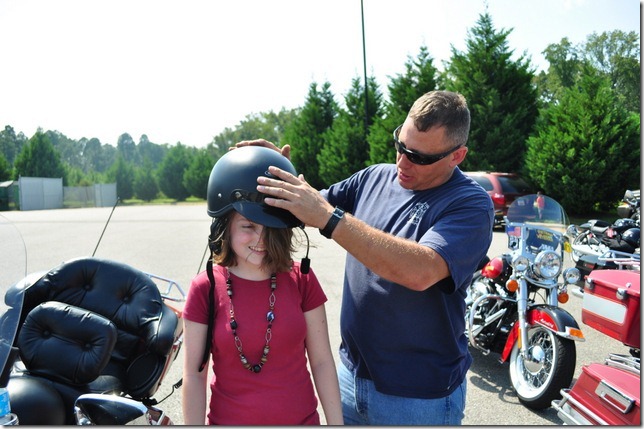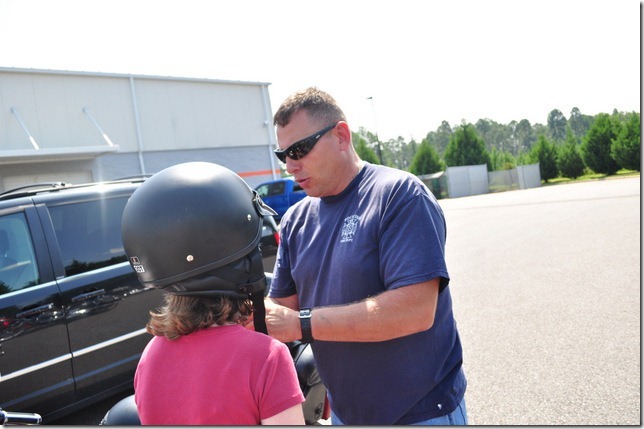 And getting on the bike was a bigger challenge yet.   (This picture is the reason I am not a Motorcyle Mama; it would take an entire crane to lift me on to the back of the bike.)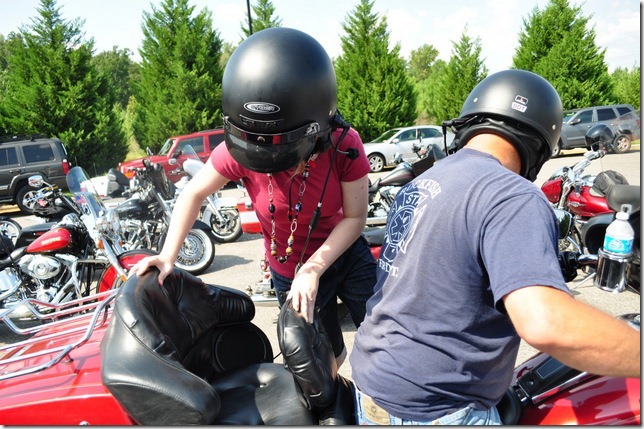 But Sarah did it!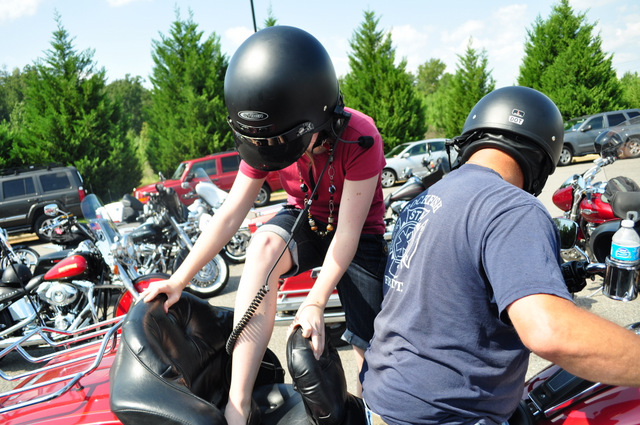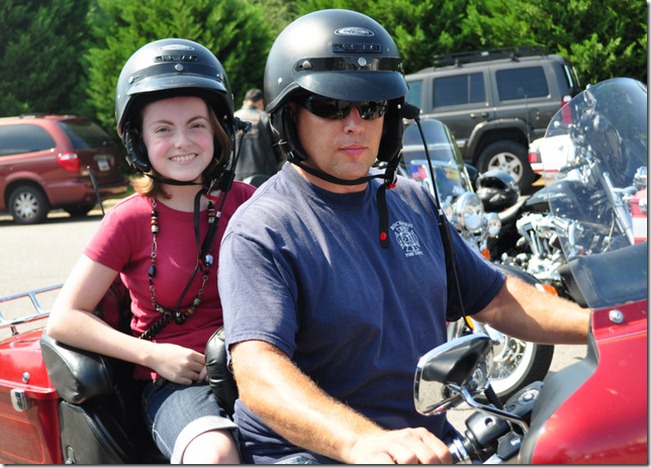 And she was feeling so brave that when David said, '"Do you want me to ride you around the parking lot?" she said . .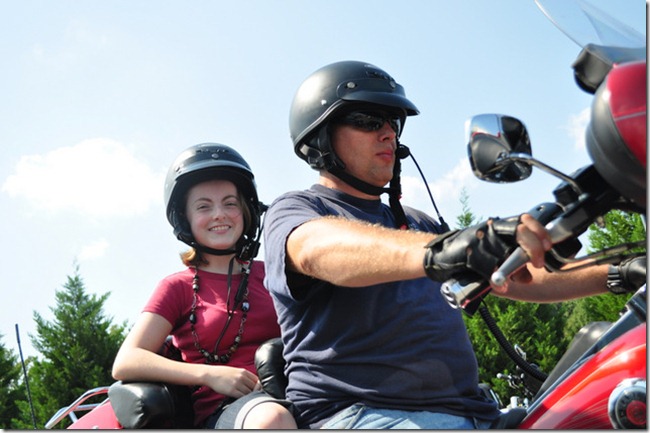 "Are you out of your mind?"  (Or something like that.)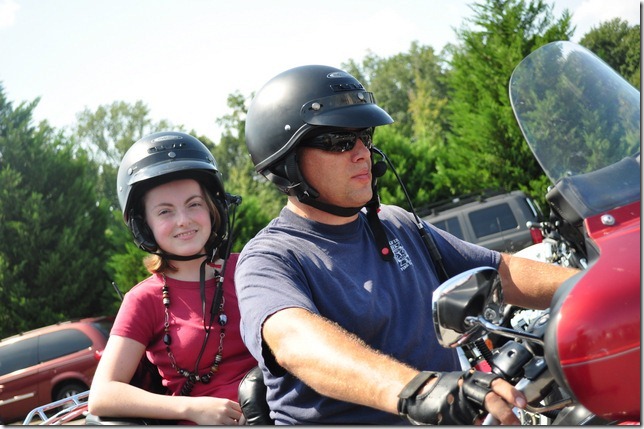 Sarah was happy for the chance to sit on the Harley for a moment or two but she was even happier to climb back off and head for the non alarming, non-noisy serenity of our car as we started the journey home.
Although it was a very long day, it was fun to have a mother/daughter outing and also gratifying to see individuals and businesses pull together to make a difference for a family going through a tough time.  In a world where we hear so much about countries going to war and people committing violent acts, it's truly inspiring to know that good still exists  . . . both good people and good deeds.
So grateful for compassionate people like Gretchen. So grateful for the good.