Steve and Sarah hit the road this morning for North Carolina. They're planning on getting home about 11:30 so it'll be a long day. I'll be flying back home on Thursday since I just didn't think a grandma should be asked to leave her grandson after just two days of seeing him!
I mean, look at this face! I think the extra few days are WELL worth it. (And thanks to a sweet Smithellaneous friend who donated airline points to cover my flight home.)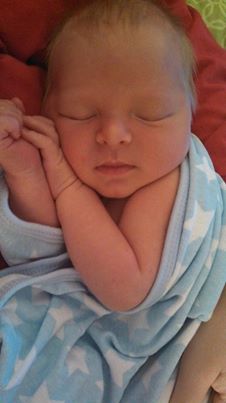 Well, I'd better get back to my grandmothering–thanks for all the sweet comments that have been left. We feel very blessed!